Foster Calls Brooks' Comments Divisive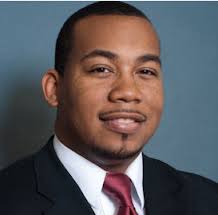 By Brandon Moseley
Alabama Political Reporter
Black Republican and State House candidate, Darius Foster, released a statement critical of comments by Congressman Mo Brooks (R) from Huntsville, in which Brooks claims that Democrats are "Waging a War on Whites."
Foster, in a written statement said, "This is another unfortunate opportunity where I do not have to defend Republican principles; I have to defend Republicans."
Foster said, "Let me start by saying that I absolutely disagree with Representative Brooks' statements, but I respect his First Amendment rights to say them."
Foster said that Congressman Brooks', "…comments are an unnecessary distraction to the real issues facing the citizens of Alabama and the citizens of Alabama House District 56. The war against unemployment and the war against poor education are important to all citizens."
Foster continued, "Do some democrats lead with the divisive issue of race? Yes, but there are plenty of Democrats who stay above the fray. Is it frustrating to serve as a Representative in such a climate? I am sure it is.  However, Representative Brooks' decision to take a play out of the same playbook does not only hurt the image of the state I love; it also does not serve her citizens' interests.  This is an opportunity to take the high road and win the people; not draw lines in the sand."
Darius Foster is the Republican nominee for the District 56 seat in the Alabama House of Representatives.  Darius Foster is a native Alabamian who was raised on the west side of Birmingham.  He has a degree from Miles College, is a member of Kappa Alpha Psi Fraternity and is a former member of the leadership team with the Birmingham Urban League–Young Professionals.
Foster, who is Black, said that people often have trouble hiding their shock when they find out Foster is also a Republican.   Foster said, "I am very excited about the opportunity to earn the vote of the citizens of District 56. I am even more excited about offering voters something different. A new face with new ideas. I believe that the choice will be clear for voters in November."
Foster says on his website, "I am running to represent you for a few reasons: 1) I am prepared and will bring fresh ideas to the district. 2) The district has changed; more races and all classes are now represented. I will build bridges not barriers. 3) It's simply time for a new direction. Business as usual is no longer acceptable."
Foster ran unopposed in the June Republican primary for District 56's seat in the Alabama House of Representatives. Foster said that after redistricting, HD56 is arguably one of the most racially, economically, and generationally diverse districts in the State.
To kick off his campaign, officially, Foster has released a video ad that does not hide the many hats Foster wears. The video highlights an array of topics in Foster's world, from his diverse music collection to his philosophy on poverty. The video features local men and women, young and old, black and white who are all publicly supporting Foster's House run.
Foster is no newcomer to Alabama politics.  He was appointed by former Alabama Governor Riley (R) to the State's Amistad Commission, focused on diversity in Alabama text books.  Governor Robert Bentley (R) appointed Foster to the Affordable Homeowners Insurance Commission and the Higher Education Commission, making Foster the youngest higher education commissioner in state history.  Foster is a former member of the Alabama Republican Party's steering committee and a former officer of the Young Republican Federation of Alabama.  Foster lives in Oxmoor Valley with his wife, Setara, and their two dogs: Duchess and Bronko.
The majority minority district is currently represented by Representative Lawrence McAdory (D), but he was narrowly unseated in the low turnout Alabama Democratic Primary by challenger Louise Alexander from Bessemer meaning there will be no incumbent on the November ballot.
Alabama House District 56 spans Bessemer proper and part of Hoover, including Ross Bridge, Lake Cyrus, Oxmoor Valley, Shannon, and Morgan Road.
The Alabama Republican Party leads the entire nation in minority candidate recruitment.  The cable network, BET, recently ran a special on the shocking number of Black Alabamians who are running in this year's elections as Republicans.  The Alabama Republican Party under Chairman Bill Armistead is reaching out to Black Alabamians who share the party's conservative values.  In recent years, ALGOP has made stunning inroads into counties long dominated by Democratic Party machines.
The Republican party controls both Houses of the State legislature, six of Alabama's Seven Congressional Districts, and every Statewide elected office despite routinely losing the Alabama Black vote by 85 to 90+ percent.  ALGOP hopes that they can make inroads among a new generation of Black voters to cement the party's place as the State of Alabama's dominant political party.
COVID-19 hospitalizations in Alabama continue surge
On Monday, 1,335 patients with COVID-19 were being cared for in hospitals statewide, the most to date.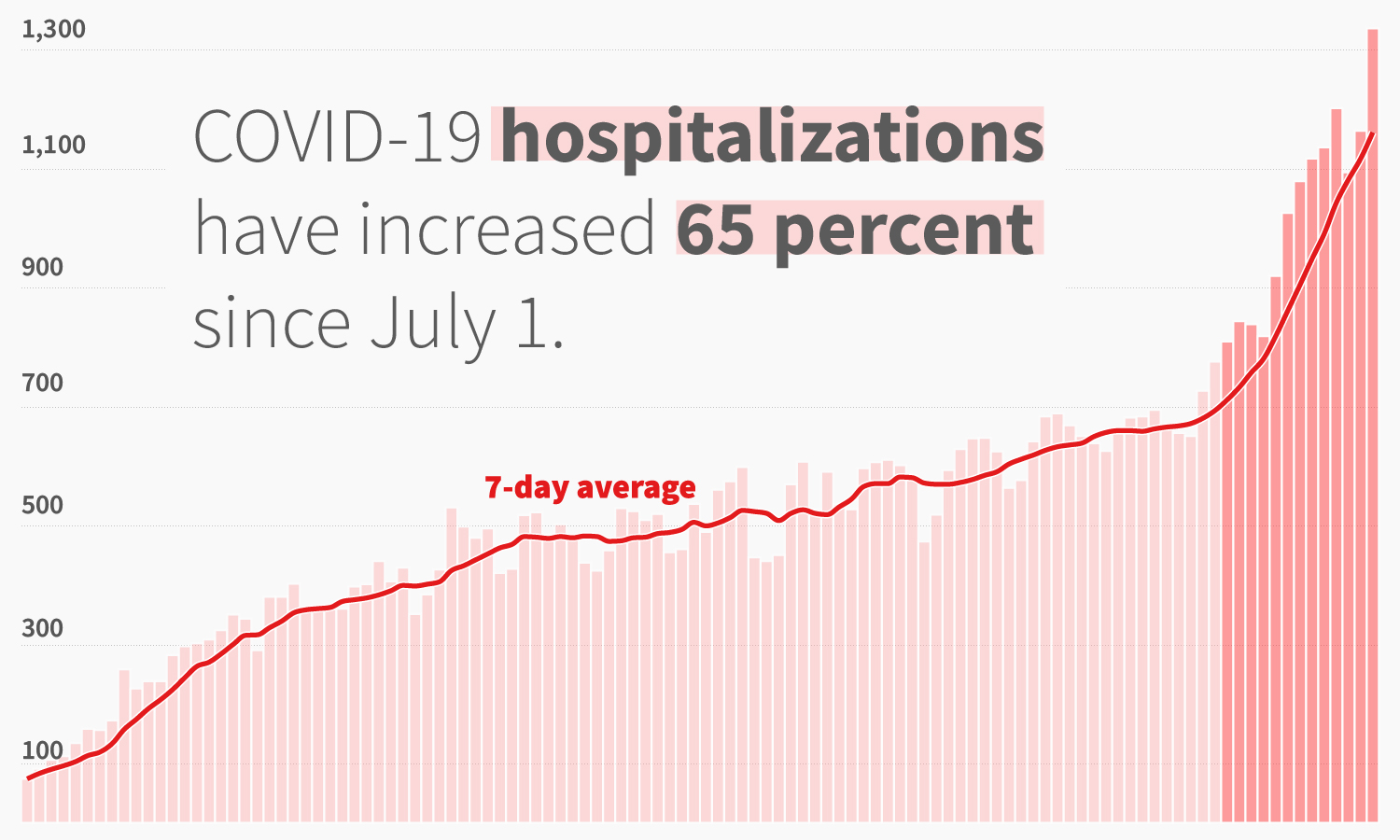 Alabama on Monday saw the highest number yet of COVID-19 patients in hospitals since the start of the pandemic, and the second-highest single-day increase in coronavirus cases on record. 
On Monday, 1,335 patients with COVID-19 were being cared for in hospitals statewide. That was 172 more COVID-19 patients than were hospitalized the previous day — and the largest single-day increase in hospitalization numbers reported by the Alabama Department of Public Health.

The last record number of hospitalized COVID-19 patients in Alabama was on Friday, when 1,201 people were being treated statewide. The increase Monday is also 134 more patients than were being care for on Friday.
Friday was the sixth straight day of record-breaking COVID-19 hospitalizations in Alabama. Friday also saw the second-highest number of deaths in a single day in the state, when ADPH confirmed 35 new deaths as a result of COVID-19, nearly breaking the previous record of 37 set on May 12.
On Monday, the state also added 1,860 to Alabama's total case count, bringing the cumulative total now to 54,768 confirmed cases. That's the second-highest single-day increase in cases since the start of the pandemic. With 25,783 people presumed to have recovered from the virus, and at least 1,096 dead, more than half of the state's cases, or 27,889, are presumed to be active.

Testing has ticked up slightly in the last few weeks — Alabama's seven-day average of tests conducted was 9,176 on Monday, 93 more than the previous high set on July 5 — but the percentage of tests that are positive continues to increase as well, a sign that new cases aren't just due to more testing. 
The seven-day average positivity rate Monday was 16.18 percent, which was almost 30 percent higher than it was a week ago. Taking into account the Alabama Department of Public Health's incomplete testing data on July 9 and in early April, which threw off the positivity rate, Monday's seven-day average was the highest on record for Alabama. 
Public health officials say that the percent of tests that are positive should be at or below 5 percent or there's not enough testing being done and cases are going undetected. 
Madison County continues to see a surge in new cases. The county added 267 new coronavirus cases on Monday, and over the last week added 1,044 new cases, which was 70 percent more than were added the week before. Madison County's positivity rate this week has been roughly 16 percent. 
Jefferson County followed closely behind Madison County, adding 266 new cases Monday and 1,602 cases within the last week, which was a 30 percent increase from the week before. 
In Mobile County, there were 157 new cases Monday.
Mobile County's weekly total of new cases for the last week was 23 percent higher than the previous week.