Lessons from My Trip to the Middle East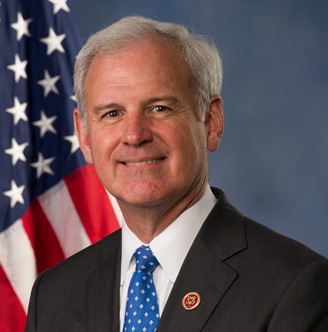 By Representative Bradley Byrne (AL-1)
Alabama Political Reporter
Some may wonder why what happens thousands of miles away in the Middle East has any impact on us right here in Southwest Alabama. The answer is simple: the safety and the security of the Middle East is critical to controlling the spread of terrorism, which in turns helps protect our homeland.
Last week, I returned from a ten day Congressional Delegation (or CODEL) to the Middle East. During the CODEL, we made stops in Israel, Jordan, Egypt, and Morocco. This trip to the Middle East could not have been more timely given the numerous foreign policy challenges in the region right now.
Our trip started in Israel, which is the United States' closest ally in the region and a source of stability and strength. After meeting with representatives from their defense and foreign ministries, we sat down with Israeli Prime Minister Benjamin Netanyahu. I was impressed by Prime Minister Netanyahu's candor and knowledge. We discussed the recent conflict between Israel and the terrorist organization known as Hamas in the Gaza Strip.
Prime Minister Netanyahu assured us that Israel had taken all the necessary steps to prevent civilian deaths, but Hamas made the task very difficult by using schools and hospitals to launch missiles. He put it best by saying: "We use rockets to defend our children while Hamas uses children to defend their rockets." The Prime Minister also thanked the United States for our support of the Iron Dome missile defense shield, which helped protect Israelis during the recent conflict.
Next we headed to Jordan, which is a strategically important US ally bordering Saudi Arabia, Syria, Israel, and Iraq. The country is home to around seven million people, with almost half of those being refugees. Jordan has a severe shortage of natural resources, and the economy is heavily dependent on tourism. As you can imagine, the instability in the region has greatly impacted the tourism industry.
While in Jordan, we met with King Abdullah II, the leader of the country. King Abdullah expressed his deep concerns about the spread of Islamic extremists in the region, including the Islamic State of Iraq and Syria (ISIS). Jordan has experienced an increase in refugees since the conflict in Syria started a few years ago, and it has placed strains on the country. Given Jordan's geographic location and shared interest in combating Islamic extremism, we must continue to maintain strong relations with their leaders.
From Jordan we headed south to Egypt. While we did get to visit the Great Pyramids and the Sphinx, we spent most of the time visiting with Egyptian military and foreign ministry officials to talk about various security concerns. As you may remember, the Muslim Brotherhood had previously controlled Egypt, and their government was not friendly to the United States. In fact, the Muslim Brotherhood was helping support Hamas in their war against Israel.
The new president, Abdel Fattah al-Sisi, is the former commander of the Egyptian Army. While President Obama has expressed concern about the new Egyptian government, I believe it is in our best interests to stand strong with Egypt and ensure they have the military resources they need. Egypt played a key role in establishing a cease fire between Israel and Hamas, and they continue to be a stabilizing force in the region.
We ended our trip with a stop in Morocco. Morocco is a beautiful country of around 32 million people located on the coast in Northwest Africa. In Morocco, we visited with the head of their military and the assistant foreign minister, in addition to meeting with staff from the United States embassy. Morocco has numerous security concerns relating to al-Qaeda, but they are also a great ally of the United States.
One highlight from Morocco was a conversation I had with the United States Ambassador. We discussed bringing Moroccan officials and businesses to Alabama to talk about enhancing trade between the Port of Mobile and the port in Casablanca. While much of the trip focused on national defense, I am always looking for chances to promote economic growth in our area.
One common theme that emerged during each of our meetings is the lack of United States leadership and a clear strategy in the Middle East. Whether it be ISIS in Iraq, Hamas in Gaza, the Muslim Brotherhood in Egypt, Boko Haram in Africa, or al-Qaeda throughout the Middle East, Islamic extremists are on the rise.
In order to combat these organizations and their horrible practices, we will need the support and help from Middle Eastern nations to present a united front. Each country we visited expressed a willingness to work with the United States, but a clear strategy is lacking.
Time is of the essence here. The President must get off the sidelines, put forward a clear strategy, and exert leadership in a very dangerous part of the world. The safety and security of the United States depends on it.
Roby warns Americans to be careful this Thanksgiving
Congresswoman Roby urged Alabamians to adjust Thanksgiving holiday activities to avoid spreading the coronavirus.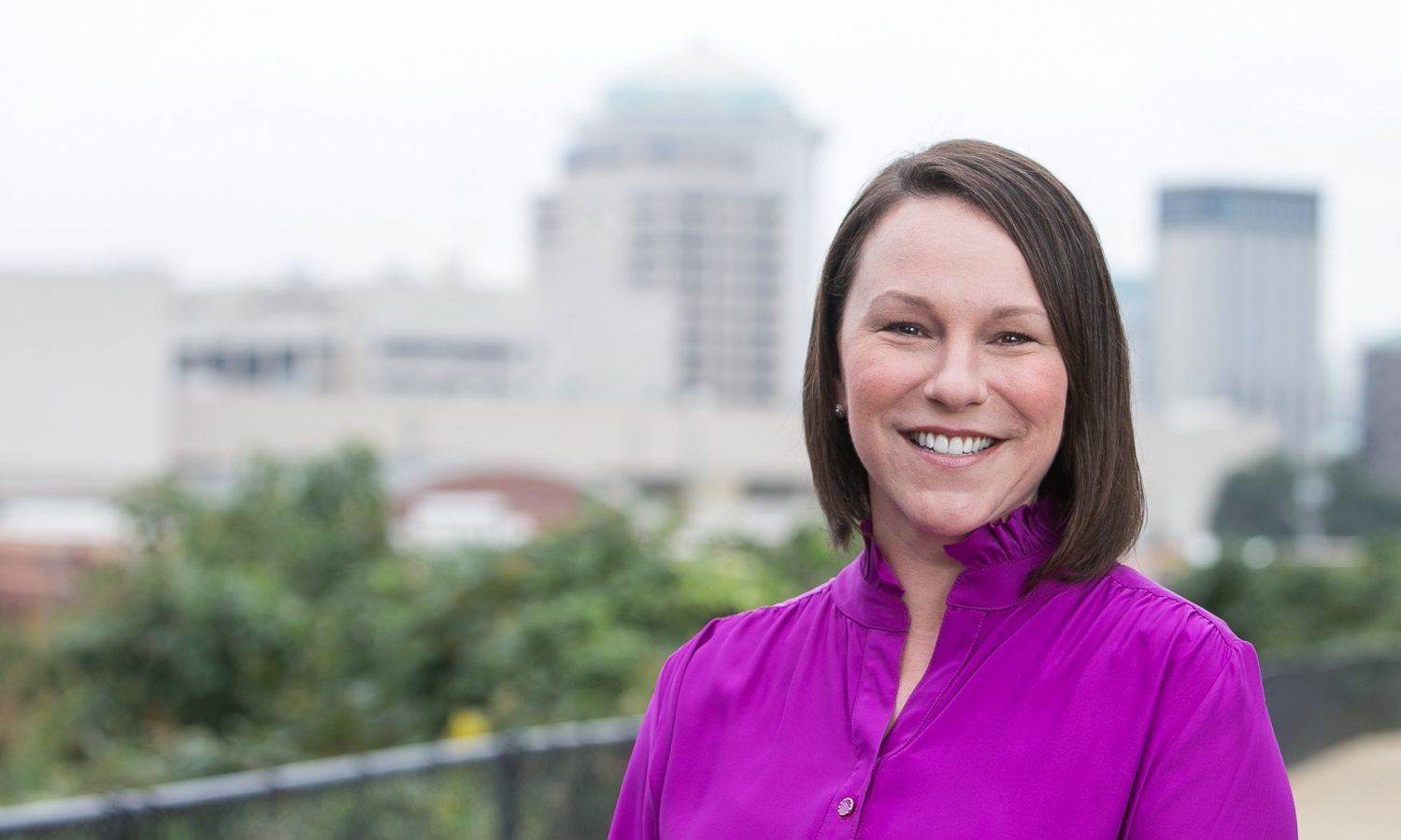 Congresswoman Martha Roby, R-Alabama, warned Alabamians to adjust their Thanksgiving holiday activities to avoid spreading the coronavirus.
"Thanksgiving is a special holiday because it provides us an entire day each year to pause and give thanks for the many blessings we have received," Roby said. "Particularly amid a global pandemic, the stress and craziness of life often make it easy to lose sight of just how much we have to be thankful for. Whether you are gathering with loved ones or remaining in the comfort of your own home, I hope we all take time to celebrate gratitude – something we may not do enough of these days."
"As we've learned to adjust our daily routines and activities throughout the course of this pandemic, we know this Thanksgiving will not look like those of the past," Roby said. "Please be mindful of any safety measures and precautions that have been put in place to help protect your family and those around you. The Alabama Department of Public Health (ADPH) released guidance that includes a list of low, moderate, and high-risk activities in order to help Alabamians have a safer holiday season. ADPH suggests a few lower risk activities such as having a small dinner with members of your household, preparing and safely delivering meals to family and neighbors who are at high-risk, or hosting a virtual dinner with friends."
Congressman Robert Aderholt, R-Alabama, echoed Roby's warning to be safe this Thanksgiving holiday.
Aderholt said: "I want to wish you and your loved ones a Happy Thanksgiving! I hope Thursday is filled with a lot of laughter and gratitude, and that you can share it with friends and family. And while we continue to navigate this Coronavirus pandemic, please stay safe this holiday season."
On Thursday, the CDC encouraged families to stay home as much as possible over the holiday weekend and avoid spreading the coronavirus.
"As cases continue to increase rapidly across the United States, the safest way to celebrate Thanksgiving is to celebrate at home with the people you live with," the CDC said in a statement before the holiday. "Gatherings with family and friends who do not live with you can increase the chances of getting or spreading COVID-19 or the flu."
The CDC has updated its guidelines to encourage families to stay home during the holiday.
The CDC said that postponing Thanksgiving travel is the "best way to protect" against the virus.
If you are sick or anyone in your household is sick, whether you think it is COVID or not, do not travel.
If you are considering traveling for Thanksgiving, avoid traveling to locations where virus activity is high or increasing.
Avoid travel to areas where hospitals are already overwhelmed with patients who have COVID-19.
Try to avoid traveling by bus, train or airplane, where staying 6 feet apart is difficult.
Avoid traveling with people who don't live with you.
You should consider making other plans, such as hosting a virtual gathering or delaying travel until the vaccine is available or the pandemic is more under control.
Discuss with your family and friends the risks of traveling for Thanksgiving.
Try to dissuade people from visiting this holiday.
If you do travel, check for travel restrictions before you go and get your flu shot before you travel.
Always wear a mask in public settings, when using public transportation, and when around people with whom you don't live.
Stay at least 6 feet apart from anyone who does not live with you.
Wash your hands often or use hand sanitizer.
Avoid touching your mask, eyes, nose and mouth.
Bring extra supplies, such as masks and hand sanitizer.
When you wear the mask, make sure that it covers your nose and mouth and secure it under your chin.
Remember that people without symptoms may still be infected, and if so, are still able to spread COVID-19. Remember to always social distance. This is especially important for people who are at higher risk of getting very sick. Keep hand sanitizer with you and use it when you are unable to wash your hands. Use a hand sanitizer with at least 60 percent alcohol.
Try to also avoid live sporting events, Thanksgiving Day parades and Black Friday shopping this year.
Roby represents Alabama's 2nd Congressional District and will be retiring at the end of the year. Aderholt represents Alabama's 4th Congressional District and was re-elected to the 117th Congress.