Hubbard's Alleged Crimes Detailed In New Court Filings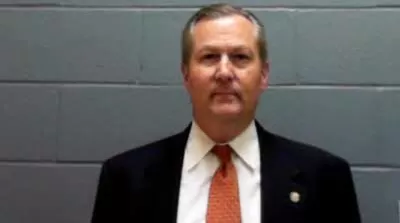 By Bill Britt and Susan Britt
Alabama Political Reporter
MONTGOMERY—Today, the State released its response to Speaker Mike Hubbard's December motion requesting a more definite statement of the 23 felony charges against him. (Lee County Circuit Judge Jacob Walker III, set the February 27 has the deadline for the State to respond to Hubbard's request.)
State's Response, Exhibits 1, Exhibits 2, Exhibits 3, Exhibits 4, Exhibits 5, Exhibits 6, Exhibits 7
In a 45 page document the state, "concisely sets forth the factual allegations forming the basis for each of the charges. As an additional matter, the over 2.5 million pages of documents produced by the State in discovery also sufficiently inform Hubbard of the nature of the crimes with which he has been charged."
See State's more definite statement
The documents state that, "Hubbard has been charged with the following criminal schemes:
1.Hubbard's use of his office as Chairman of the Alabama Republican Party to obtain over one million dollars in personal gain for himself, Craftmaster or the Auburn Network (Counts 1-4);  Hubbard used his position as head of the ALGOP to send money to Majority Strategies and then they sub-contracted back to Hubbard's business interest Craftmaster Printers
In an email between Majority Strategies executives Randy Kammerdiner and Brett Buerck where they lamented being forced to use the high-priced Craftmaster:
"It's fine to explain that we could actually send [Craftmaster] business if their prices were more in line with what we pay other places … Based on a message I got from Hubbard last night, our relationship relationship [sic] with them is still very tenous [sic]. And because I am a greedy bastard I would rather us swallow our pride and also make a lower profit margin in order to keep the client rather than getting black-balled in a state because we think the printer is making too much money and we don't like being forced to use them."
According the documents, "Hubbard's decision to force Majority Strategies to use Craftmaster caused friction between the two businesses. Craftmaster President Barry Whatley complained that Buerck "routinely sent [him] emails blasting us about price, turn time and quote turn time."
An email to ALGOP Executive Director John Ross, Hubbard Wrote,  "I am going to pay a printing company I own part of DIRECTLY. Not through a company that is ungrateful for business and insists on being difficult. Is that clear to everyone?"
It also shows that "Hubbard directed ALGOP money to Auburn Network through an intermediary, Tim Howe and his business entities, which were nothing more than a pass through for Hubbard to conceal and launder ALGOP money to the Auburn Network." They prosecution claims "Specifically, Hubbard spent approximately $171,203.00 of ALGOP money through Howe's companies on services provided by Auburn Network."
In all the prosecution alleges that, as ALGOP chairman Hubbard, "essentially embezzle over one million dollars (approximately $1,012,444.00) in ALGOP money to Hubbard's printing and media businesses."
(2) Hubbard's solicitation and receipt of $5,000.00 per month from principal American Pharmacy Cooperative, Inc. ("APCI") and his votes in favor of legislation that uniquely benefited APCI, (Counts 5-6);
It shows that Hubbard Voted for Legislation that Uniquely Benefited Auburn Network's Client, American Pharmacy Cooperative, Inc.
According to the court filings "during 2012 and 2013, APCI engaged in efforts to influence the Alabama Legislature and affect legislation related to the implementation of a PBM by Medicaid.  Hubbard was paid $5,000.00 per month (approximately $95,000.00 total from August 2012 to December 2013) to work as a "consultant." During this period he worked with lobbyist Ferrell Patrick and later with Rep. Greg Wren .
In February 2013, APCI provided language to Wren that would give APCI a monopoly over the State's Medicaid PBM.
"Relevant leadership of the Alabama House of Representatives, including Hubbard and his staff, attended some of those meetings. After attending such meetings, Hubbard endorsed the language…," according to the state's evidence.
The State's evidence shows "Hubbard directed his staff to add the language to Medicaid's section of the General Fund Budget. In fact, Hubbard's Chief Legal Advisor, Jason Isbell, e-mailed the APCI language to Norris Green, the head of the Legislative Fiscal Office, for inclusion in the General Fund Budget Bill."
 (3) Hubbard's use of his office for personal gain through his $12,000.00 contract with Southeast Alabama Gas District ("SEAGD") (Counts 7-9);
According to the court filings, "Shortly after his election as Speaker of the House on December 8, 2010, Hubbard began experiencing serious financial problems. For example, his primary employer, IMG, informed Hubbard that he was being laid off effective March 31."
The evidence shows that former Governor Bob Riley and others, helped Hubbard to obtain a $12,000.00 per month contract with the Southeast Alabama Gas District ("SEAGD"). "SEAGD paid Hubbard a total amount of $208,848.88 to work as an 'economic development consultant' from March 2012 to August 2013."
Hubbard also met with Gov. Robert Bentley and with Commerce Secretary Greg Canfield  "on several occasions" project beneficial to SEAGD.
The filings states, "Hubbard also wore the mantle of his office in recruiting an industrial refurbishing business, Commercial Jet, to relocate its business operations to the southeast Alabama area. Hubbard reported to SEAGD that on July 12, 2012, he had a meeting with Governor Bentley and his Chief of Staff, David Perry, to discuss with them the Commercial Jet project and the commitment the 'State of Alabama would need to make as well as funding sources.'"
The prosecution shows in October 2012, "Hubbard reported to SEAGD that an executive from Hankook Tire, Mr. Kim, suggested that Hubbard travel to South Korea to visit with him.  Hubbard explicitly noted the importance of his public office to Kim in his October 2012 activity report: "Mr. Kim believes that my role in government would mean a great deal and put Alabama at the top of the list if I were to visit." Hubbard further reported that he had spoken with Secretary Canfield and ensured that "our area" is considered and "we are included in the mix."
SEAGD paid for Hubbard to attend the Air Show, where he "wore a name tag that identified him as Speaker of the House."
An email from lobbyist and daughter of former Gov. Bob Riley Minda Riley Campbell to Hubbard, attached pictures of Hubbard with an noted, "Here are the pictures I took of Mr. Speaker/Economic Development Superstar"
(4) Hubbard's solicitation and receipt of $7,500.00 per month from principal Edgenuity/E2020 (Count 10);
According to court documents, Hubbard worked with Ferrel Patrick and in an email said he was "very excited about the opportunity to work with some of your clients and appreciate your assistance." In the documents state, "Patrick assisted Hubbard in obtaining lucrative 'consulting' contracts with Patrick's clients."
He also expressed to Patrick that he was working with other state executives on his behalf, in an email from Hubbard he said, "On another note, I met with [State Superintendant] Tommy Bice and talked to him about iTeach. He is reviewing the material and will get back with me on setting up a meeting. I will let you know."
Court documents say, "Edgenuity's internal emails show that Hubbard served as the company's 'contact for House Speakers in all 50 states.'"
5) Hubbard's use of his office for personal gain through his $10,000.00 per month contract with Bobby Abrams' business (Counts 11-14);
In September 2012, Hubbard solicited Robert Abrams to "hire Auburn Network, Inc., to help his plastic cup company with sales", even though Hubbard candidly admitted that he did not "know anything about the cup business…".
According to the court documents, Abrams had filed for a patent in July 2013 and requested assistance from the Speaker to expedite the process. "Hubbard directed his Chief of Staff, Josh Blades, to assist Abrams with speeding up the patent process….Hubbard also made calls on Abrams' behalf to the patent office." Hubbard expressed to Abrams that he "hope[ed] [his] calls and pushing help speed it up a bit." Abrams was issued the patent in August 2013.
The document states that also "Hubbard also used his position for personal gain by assisting Abrams with lobbying the Alabama Department of Commerce and the Office of the Alabama Governor to build a "training center" for workers that could be hired by Abrams' company." It also says that Hubbard "personally spoke with Secretary Canfield and Governor Bentley on Abrams behalf on that issue."
(6) Hubbard's solicitation and receipt of $600,000.00 from principals for Craftmaster (Counts 15-19); and (7) Hubbard's solicitation and receipt of financial favors from lobbyists and principals to help Auburn Network obtain more clients (Counts 20-23).
When Craftmaster began defaulting on a $600,000 loan due to delinquent payroll taxes which would have caused the business to bankrupt, Hubbard sought advise from Will Brook, a "principal" with BCA. Documents say that Brook advised Hubbard to solicit $150,000 from ten individuals raising a total of $1,500,000. However, according to the documents, of those ten "four of whom have active interests in state government, employ lobbyists, and are otherwise considered "principals" under Alabama law."
In an email to Brooke, Hubbard stated, "Failure is not an option as it means personal and political ruin."
Hubbard also stated, "Personally, however, my employment with IMG, Auburn's multi-media rights holder, ends at the end of this month … As you know, my concern is financial and the fact that serving as Speaker consumes a enormous amount of time and generates virtually no income. I have been in discussions with Governor Riley and believe I would have an opportunity to work with him and his company if I were to give up being Speaker and resign from the Legislature. Although I believe I am making positive changes in Montgomery, need to think of my obligations to my family. Please keep me in your thoughts as I make this decision."
Brook responded to Hubbard saying, "There should be a solution to this. I have spoken to many business people about it, and have found no answer. I even spoke to Governor Riley about it, and he told me that you two had discussed it and were working on some options. I did not realize that path would lead to your resignation but, on reflection, I guess that is a given. It is quite a quandary."
Not only did Brooke give Hubbard free advise as well as Hubbard "receiving assistance in obtaining new clients for the Auburn Network from Brooke," Brooke personally invested $150,000 in Craftmaster.
In an email to Brooke, Hubbard says ""I met with Jim Holbrook [President and CEO of Stern Agee] today in B'ham. It went very well. He indicated that he would almost certainly do one of the $150,000 deals and may have its investors who would be interested on one []or two more!".
The court documents say, "Holbrook ultimately chose to invest Stern Agee's money in Craftmaster instead of personally investing in the business."
When Hubbard approached Jimmy Rane, "Rane told Hubbard to speak with Great Southern Wood's "financial person" Gene Woodham." Rane invested $150,000.00 of his personal funds in Craftmaster.
According to court documents, Hubbard sent an email to Rob Burton, principal in Hoar Construction, "I just wanted to check in with you regarding the investment in Craftmaster. I have received the money from three (3) of the six (6) investors thus far and am trying to get it all in so we can pay off Heidelberg (at a discount) as well as the other parts of the plan I outlined for you." Burton later invested $150,000.00 of his personal funds in Craftmaster.
The document states that "the State's discovery production shows that Hubbard's scheme to solicit and receive $600,000.00 from principals was directly related to Hubbard's service as a public official.
(7) Hubbard's solicitation and receipt of financial favors from lobbyists and principals to help Auburn Network obtain more clients (Counts 20-23).
The documents state in regard to these counts that he solicited favors "Specifically, former Alabama Governor, Bob Riley, who became a registered lobbyist after he left office, helped Hubbard with obtaining potential new clients for the Auburn Network. (See Indictment, Count 20). Lobbyists Minda Riley Campbell and Billy Canary, as well as BCA principal Will Brooke, provided similar assistance."
Documents state that IMG told Hubbard that his employment would be terminated effective March 31, 2011. Hubbard told Riley that IMG complained that Hubbard spent "too much time on politics" and "told [him] to choose."
In an email to Riley, Hubbard stated, "AU doesn't seek my advice or even treat me very well. As you know, they allowed IMG to kick me to the curb….and I am the Speaker of the House!"
"In addition to this, however, Hubbard went so far as to directly solicit Riley to have his lobbying firm, Bob Riley and Associates ("BR&A") hire Auburn Network on several occasions," to handle Riley's marketing.
Court documents claims, "Knowing that this would be illegal under Alabama law so long as Riley was a registered lobbyist, Hubbard told Riley that he "could de-register as a lobbyist" in order for Hubbard to be able to form a business relationship with BR&A."
In an email from Hubbard to Riley, "I need to be a salesman for GB&R. Except for those ethics laws. Who proposed those things?! What were we thinking?"
He also wrote, "I still believe that you are a "strategic business consultant", not a lobbyist. You could hire a lobbyist for BR&A – a Riley Team person who will do it for virtually nothing – which will allow BR&A to hire Auburn Network, Inc. to handle your marketing needs. We could do media buying, polling, focus groups, design work, printing, anything you need."
In an email Riley advised Hubbard that "he could either be Governor or be wealthy, but he could probably not be both."
Documents show that "Hubbard regularly sought assistance from Bob Riley in identifying new business opportunities for SEAGD."
An email to Riley states, "I hope you can help me with the suppliers in locating in SEAGD areas. I need to deliver something in order to justify my existence….If you have any clients/prospects for econ dev that you can help me set up meetings with SEAGD, that would really help me…. I need to visit with you and try and figure out what I need to be doing. I don't want SEAGD to cut me loose!"
According to documents Riley also assisted Hubbard with meetings with Allan McArtor, the Chairman and CEO of Airbus Group, Inc. as well as Wayne Smith, the CEO of Community Health Systems.
Minda Riley Campbell scheduled Hubbard Paris Air Show trip as well as set up prospective clients for Hubbard to meet. One meeting was with Mr. Tan Pheng Hock, the President of Singapore Technologies Engineering Ltd.
According to the court documents, Hubbard accompanied Executive Director of the BCA Billy Canary to DC to meet with FedEx and the US Chamber of Commerce. While there, "Canary set up for Hubbard also included meetings intended to be 'extremely beneficial for the marketing of Storming the State House.'"
In correspondence with Will Brooke concerning the book Hubbard requested, "Please let me know if you have had any ideas I might explore with companies in Birmingham or elsewhere that might have a need for a consultant with my skills. We also discussed the possibility of a corporate board where I might be helpful in opening doors."
In another email to Brooke, "Hubbard expressed his frustration that the business community was very reluctant to work with him: 'It's ironic that I was the 'architect' of putting a pro-business legislature in place yet businesses seem to want to avoid any personal association with me like the plague!'"
"I will make it through this session, try to do as much good as I can, and make a decision as to what to do. It is amazing, and quite disappointing, that after the sacrifices I've made personally and professionally to finally get Alabama a pro-business legislature, no one in the business community is willing to work with me professionally to keep me there. Maybe I'm too much of a lightning rod. I suppose, as they say, no good deed goes unpunished."
Today is Thanksgiving
Today is a national and state holiday. Schools, banks, government offices and many private businesses are closed.
Four hundred years ago, on Nov. 11, 1620, after 66 days at sea, a group of English settlers landed near what is today Cape Cod in Massachusetts. Onboard the Mayflower were 102 men, women, and children, including one baby born during the Atlantic crossing, who made up the Pilgrims.
The Mayflower, captained by Christopher Jones, had been bound for the mouth of the Hudson River. The ship took a northerly course to avoid pirates, but the decision to avoid the then widely traveled sea lanes to the New World took the ship into bad weather, which had blown the Mayflower miles off course and left the ship damaged. Off Cape Cod, the adult males in the group made the fateful decision to build an entire colony where none had existed prior. They wrote and signed the Mayflower Compact.
"In the name of God, Amen. We whose names are underwritten, the loyal subjects of our dread Sovereign Lord King James, by the Grace of God of Great Britain, France, and Ireland King, Defender of the Faith, etc. Having undertaken for the Glory of God and advancement of the Christian Faith and Honour of our King and Country, a Voyage to plant the First Colony in the Northern Parts of Virginia, do by these presents solemnly and mutually in the presence of God and one of another, Covenant and Combine ourselves together in a Civil Body Politic, for our better ordering and preservation and furtherance of the ends aforesaid; and by virtue hereof to enact, constitute and frame such just and equal Laws, Ordinances, Acts, Constitutions and Offices from time to time, as shall be thought most meet and convenient for the general good of the Colony, unto which we promise all due submission and obedience. In witness whereof we have hereunder subscribed our names at Cape Cod, the 11th of November, in the year of the reign of our Sovereign Lord King James, of England, France and Ireland the eighteenth, and of Scotland the fifty-fourth. Anno Domini 1620."
After a few weeks off Cape Cod, they sailed up the coast until they reached Plymouth. There they found a Wampanoag Indian village that had been abandoned due to some sort of plague. During the Winter of 1620-1621 they lived aboard the Mayflower and would row to shore each day to build houses. Finally, they had built enough houses to actually move to the colony, but the cold, damp conditions aboard the ship had been costly.
Some 28 men, 13 women (one of them in child birth), and 8 children died in that winter. Governor John Carver would die in April. His widow, Kathrine White Carver, would follow a few weeks later. There is some recent archaeological evidence suggesting that some of the dead were butchered and eaten by the survivors.
The Mayflower and her crew left for England on April 5, 1621, never to return.
About 40 of the Pilgrims were religious Separatists, members of a Puritan sect that had split from the Church of England, in defiance of English law. In 1609, they immigrated to Holland to practice their religion but ran into problems there too. Others in the group had remained part of the Church of England but were sympathetic to their Separatist friends. They did not call themselves Pilgrims, that term was adopted at the bicentennial for the Mayflower voyage. The members of core Separatist sect referred to themselves as "Saints" and people not in their sect as "Strangers."
In March 1621, an English speaking Native American, named Samoset, visited the Plymouth colony and asked for beer. He spent the night talking with the settlers and later introduced them to Squanto, who spoke even better English. Squanto introduced them to the chief of the Wampanoag, Massasoit.
Squanto moved in with the Pilgrims, serving as their advisor and translator. The friendly Wampanoag tribe taught the Pilgrims how to hunt and grow crops. The two groups began trading furs with each other.
William Bradford, a Separatist who helped draft the Mayflower Compact, became the longtime Plymouth Governor. He was also the writer of the first history of the Plymouth Colony and the Mayflower. Bradford's more notable descendants include author, dictionary writer and scholar Noah Webster; TV chef Julia Child; and Supreme Court Chief Justice William Rehnquist.
In the fall of 1621, 399 years ago, the Pilgrims invited their Wampanoag Indian friends to a feast celebrating their first harvest and a year in the New World with a three-day festival. This has become known as the first Thanksgiving.
Today is a national and state holiday. Schools, banks, government offices and many private businesses are closed.