Court Filing Show Role of Principals at Swatek, Azbell, Howe and Ross in Hubbard Case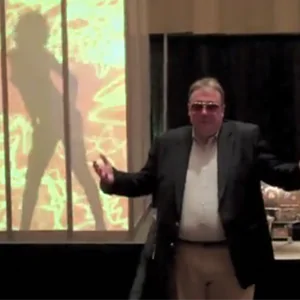 By Bill Britt
Alabama Political Reporter
MONTGOMERY—Recent court filing shows that three principals from the lobbying firm Swatek, Azbell, Howe and Ross (SAHR) were involved to varying degrees with actions that led to Speaker Mike Hubbard being charged with 23 felony counts of public corruption.
While Dax Swatek, Tim Howe or John Ross have not been charged with any crimes, court documents describe each man's involvement in Hubbard's alleged criminal activities.
SAHR represents top tier lobbying clients including, healthcare, money lending, probate judges, road builders and charter school advocacy groups. From money lenders like Advance America Cash Advance, Inc., to the University of West Alabama, the firm's lobbying clients are a who's who of special interests throughout the State (See a complete list at end of report).
The fourth partner, David Azbell, is the co-author of Hubbard's vanity publication, Storming the State House, and receives $96,000 in taxpayer funds to assist Hubbard and various Republican House Members. 
Ross was Executive Director of the Alabama Republican Party during Hubbard's tenure as chairman, and upon Hubbard's direction, signed the contract with Majority Strategies, which resulted in almost $800,000 in campaign contributions being funneled through Majority Strategies and back to Hubbard's business interests.
In Exhibit #4 of the State's response to Hubbard's request for a more defined statement of the indictments against him, shows Hubbard instructing Ross that ALGOP would no longer use Majority Strategies, but his own company for printing, announcing he will try to black-ball Brett Buerck for 2014 races.
The State has also charged Hubbard with using a company owned by Howe to pass over $72,000 from the ALGOP to a Hubbard-owned business. Emails show that Ross was directed to make these money "invoice" exchanges.
Exhibit #6 discloses that in emails from Hubbard to Ross, where Ross is directed on January 22, 2010, to send a check to Tim Howe for $2933.10. Then he tells Ross that he will receive an invoice from Howe for $2434.95.
An invoice to The Howe Group from Network Creative Media dated January 22, 2010, is issued for $2804.95. The description reads "$350 for radio production and $2434.95 for media placement for ALGOP" then add another $20 for overnight shipping.
According to FCPA reports, ALGOP paid The Howe Group $72,186.27 for radio, TV spots and media during the period between 1/15/10 and 2/24/10. The aforementioned check of $2933.10 for radio, was included in that list.
These emails show that Ross and Howe assisted Hubbard in the pass through a scheme that the State says is a felony violation of State ethics laws.
Swatek was approached by Hubbard to invest in a business scheme that the State has concluded was illegal. Swatek did not participate in the venture and the State said that he, among others, are, for now, material witnesses.
Exhibit #42 of the State's response to Hubbard's request for a more defined statement of the indictments against him, reveals that Swatek's company Swatek and Associates represented Hoar Construction, LLC, whose CEO, is named in the Hubbard indictments as having been solicited by Hubbard for a $150,000 investment into Hubbard's Craftmasters Printers, Inc.
In several instances Ross served as a go-between in the alleged scheme to funnel money from ALGOP into Hubbard business interests.
Ross not only signed the contract with Majority Strategies, but he was being directed by Hubbard to pay his company directly.
Exhibit #79 details in an email how SAHR designed promotional material for Hubbard's vanity tome, Storming the Statehouse, for a Washington DC trip arranged by BCA Chairman Billy Canary to promote the book. Canary is also listed among those from whom Hubbard solicited things of value in violation of the law.
Swatek, Azbell, Howe and Ross are said to be Hubbard's lobbying firm of choice, as well as being his go-to team in political campaigns. For now, it appears that at least three of the principles at SAHR are potential witnesses in Hubbard's upcoming felony criminal trial. It also appears that they will continue to represent high-profiled companies like HealthSouth Corporation, Trinity Medical and the Alabama Road Builders Association before the House of Representatives, led by Hubbard.
Companies represented by SAHR:
Advance America Cash Advance, Inc
Alabama Asphalt Pavement Association
Alabama Coalition for Public Charter Schools
Alabama Probate Judges Association
Alabama Road Builders Association
Better Basics, Inc.
Charter Communications
CHSPSC, LLC
Community Education Centers, Inc.
Daniel Corporation
Dax R. Swatek & Associates, L.L.C.
DIRECTV, INC
Dish Network
Fresenius Medical Center
HealthSouth Corporation
John C.M. Ross & Company, Inc.
Learning Through Sports, LLC
Maximus
National Alliance for Public Charter Schools
Nucor Corporation
Select Management Resources, Inc.
Sight Savers of America
Southern Communications Services Inc dba Southern LINC Wireless The Howe Group, LLC
Trinity Medical Center
University of West Alabama
Opinion | Teachers are scared and frustrated about starting school. Many aren't coming back
Teachers are scared to death. And the biggest reason they're scared to death is because they haven't seen any sort of real, aggressive plan from anyone.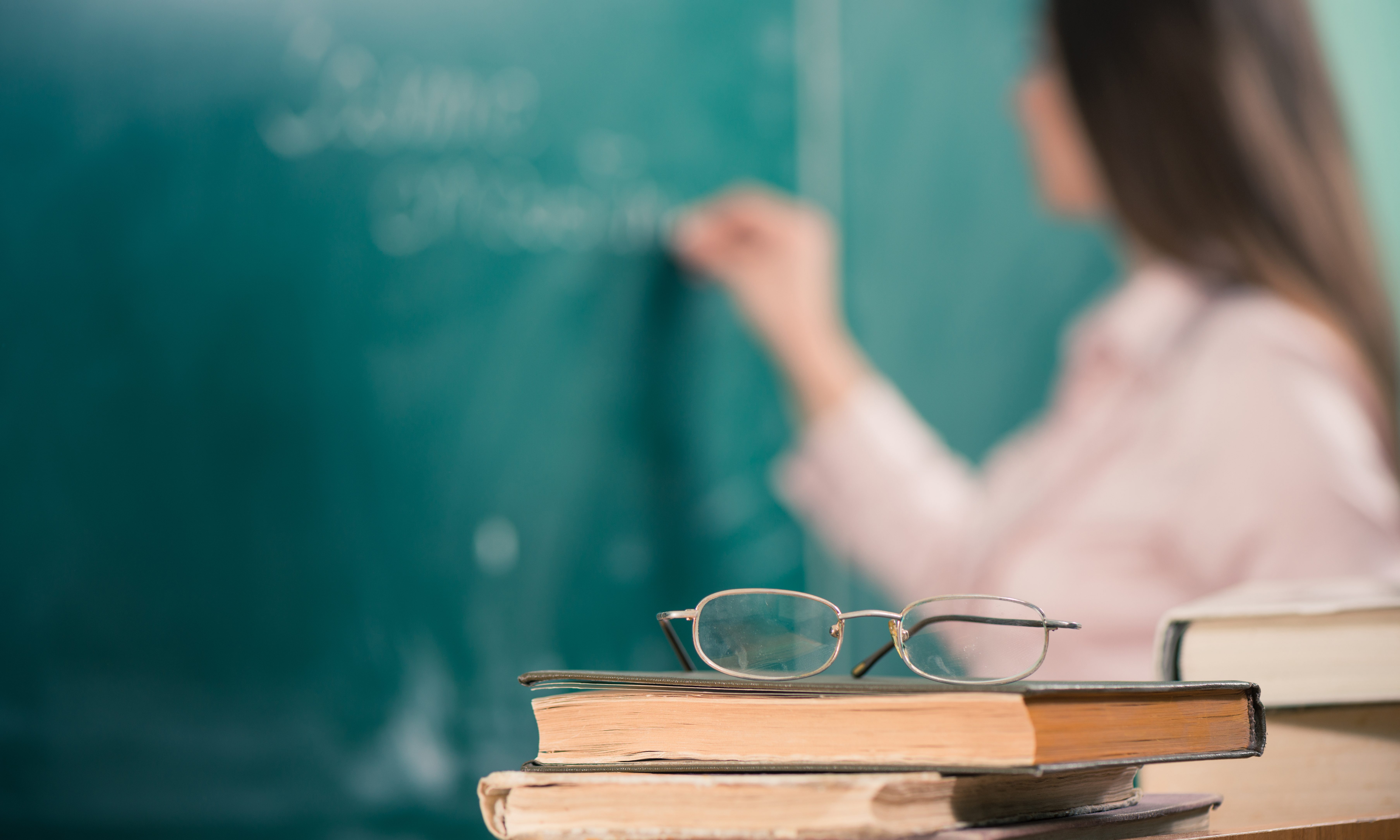 Terrified. Confused. Frustrated. Those are the terms teachers — both fulltime and substitute teachers — from across Alabama used to describe how they feel about schools reopening in about a month in this state. 
Over the course of the last week, I have spoken to dozens of teachers, principals, administrators and employees from school systems around the state. On Sunday, I used social media to solicit more comments, asking teachers and school employees if they have been provided specifics about the upcoming school year and how they're expected to handle students and staff testing positive for COVID-19. 
Their answers were eye-opening and infuriating. 
Because it was obvious that the federal Department of Education — at the urging of the White House — and the Alabama State Department of Education — at the urging of the feds — are seemingly willing to march thousands of students, teachers and staff into school buildings and tightly-packed rooms in the middle of a pandemic without a plan to protect any of them. 
Not even a little bit. 
Among the shocking pieces of information provided by teachers and employees, these stood out: 
There is no plan to screen students, teachers or staff prior to school starting. 

There is no statewide plan for quarantining students, teachers or staff should someone at a school test positive. 

There will be no requirement that students wear masks. 

There is no statewide plan to contact trace any positive student, teacher or staff member. 

Teachers don't know if they'll be required to quarantine if they come in contact with a coronavirus-positive student or employee, and they don't know if a quarantine will eat into their leave days. 

No one knows if there will be mandatory testing of students if another student in class tests positive, or who will pay for such tests. 

There is currently no plan in place to address the very obvious teacher shortage that is about to strike Alabama schools. 
Among all of those problems — and all of the unknowns that will go into them — a teacher shortage is probably the most certain, and possibly even the most important. 
Because Alabama had a big problem with getting enough teachers to fill its classrooms prior to the current pandemic. Now, as we near a ridiculously-early start date, and teachers across the state begin to realize that there simply is no plan in place to protect them, hundreds are weighing their options. 
And the mass exodus could be staggering. 
Which, honestly, shouldn't be surprising. Even if there were a great plan in place, most teachers over the age of 60 would be on the fence about working during this pandemic. In Alabama, that's a decent percentage of the state's total number of teachers and a big percentage of substitute teachers. 
Now, add to that list all of the teachers who are at-risk or have underlying conditions that put them at greater risk should they contract COVID-19. 
Then add all of the teachers who can afford to either not work or who have other employment options. 
Now, add in ALSDE's complete and utter joke of a "roadmap" for reopening — which only served to scare the living hell out of most school employees — and you've got a serious mess. 
"I know for a fact that eight of my teachers are probably not coming back and it could be as high as 12," a principal of a school in Montgomery told me. "There aren't people to fill those spots and we'll be fighting with every other school in this city and surrounding area for substitutes."
That same story is playing out all over the state. 
Because teachers are scared to death. And the biggest reason they're scared to death is because they haven't seen any sort of real, aggressive plan from anyone. 
Instead, the instructions appear to be: Do all of the things you were doing before, and then add in socially distancing your students, monitoring them for COVID symptoms and trying not to become sick yourself. Oh, and also maybe help with checking kids' temps and quarantining them, since 300 or so of our state's schools don't have nurses. 
Would you go back to work in that environment if you had any other choice? 
There is, however, a glimmer of hope. But only a glimmer. 
Gov. Kay Ivey has apparently taken a liking to the Safely Opening Schools (SOS) plan that I talked about a couple of weeks ago. That's the plan from the school nurses association, which is backed by a bipartisan group of lawmakers, that would use CARES Act funds to put a nurse in every school and also build a stand-alone first aid/quarantine area for every school. It would also provide on-site testing and equipment to check the temps of students at a variety of different points. 
Ivey has invited several lawmakers to speak about the plan to the state Board of Education during Tuesday's work session. 
APR has also learned that the SOS plan is one of several being considered by the White House to be part of its recommendations to schools across the country. 
That plan isn't perfect, and it doesn't address all of the problems that teachers, students and staff will face every day. But it does take some burdens off teachers, and could help prevent flare-ups and outright hot spots. 
And maybe, just maybe, it'll ease some of the very real, very understandable fears.