By Sen. Hank Sanders 
A taste of Jubilee. A taste of the Commemoration of the 50th Anniversary of Bloody Sunday, the Selma-to-Montgomery March, the 1965 Voting Rights Act, and much much more.  This Bridge Crossing Jubilee was a once in a lifetime experience.  Decades from now, people will say, "I was there for the 50th."  There were more than 50 events so I cannot begin to touch on all or even most.  I could take one or two events and perhaps do a semblance of justice, but I choose to share a Taste of various Jubilee events.  Next week I hope to write about the meaning of the Commemoration of the 50th Anniversary of Bloody Sunday.
Taste # 1 – The opening Jubilee event on Thursday, March 5th, was an old-fashion mass meeting at Selma's Tabernacle Baptist Church.  It was overflowing.   I struggled mightily just to get in the church.  There was no way to get a seat even with my painful back.  The opening memorial service was deeply touching.  The speakers, Rev. Dr. William Barber, Rev. Jeremiah Wright and Rev. Bernice King were masterful.  It was a powerful opening for this massive once in a lifetime event.
Taste #2 – The Children's Sojourn on Friday was spirit warming.  Several thousand children participated in events and marched across the Edmund Pettus Bridge.  They will never forget the spirit, the sharing, and the learning.  Years from now, they will say, "I was there."
Taste #3 – The many workshops on Friday, including one on Women and the Civil Rights Movement with Dr. Adelaide Sanford, Diane Nash, Dr. Thelma Adair and Faya Rose Toure, were profound in knowledge and understanding.  I hear that each workshop was truly profound in its own right and overflowing with participants.
Taste #4 – The Jubilee Mock Trial on Friday night was both educational and entertaining.  The central issue was whether the United States Government owed African Americans for the denial of the right to vote from 1876 to the present and if so how much.  The Mock Trial was carried live all over North, Central and South America on Sirius XM Satellite Radio by Rev. Mark Thompson, host of Make it Plain.
Taste #5 – The President's visit on Saturday presented great opportunities and great challenges.  Nearly every one of the workshops and other events scheduled had to adjust as best they could.  A number had to be cancelled.  However, President Barack Obama was powerful in his speaking.  It was great to have him and the First Family visit Selma.  Along with the Mayor of Selma and others, I had three minutes to speak.  I tried to tell the people that Voting Rights are under greater attack than at any time since 1965; that we must fight for universal voting rights; that we must fight to fully restore Section 5 of the Voting Rights Act; that we cannot just accept what they will give but must mobilize as we did in the sixties to take what we need.  The total visitors for events on Saturday were estimated at more than 80,000.
Taste #6 – After the President spoke, he and the First Lady Michelle Obama and First Daughters Sasha and Malia, walked across the Bridge to tour the National Voting Rights Museum.   Faya Rose Toure, Wallace Community College Selma President Dr. James Mitchell, Felicia Pettway, Sam Walker and I met with them.  The President was given an original drawing of the First Family facing the Edmund Pettus Bridge with key ancestors hovering above.
Taste #7 – The Fruit of the Labor Luncheon was moved from 12:00 to 2:00 p.m. to adjust to the President's visit.  However, because the President ran late, it did not start until 4:30 or so.  I felt for the participants and the audience.  The Fruit of the Labor Luncheon honored a few of the many who served well in elective or appointed position.  Their service was possible because of those who labored and sacrificed in the fields of voting rights.
Taste #8 – The Freedom Flame Awards Banquet was luminous.  It was facilitated by renowned actor Danny Glover and National Radio Personality Mark Thompson.  The Freedom Flame Awards held up a light on those who struggled and sacrificed for the right to vote.  They provided a flame to light the way to the future.  Among the many awardees were Rev. Dr. C.T. Vivian, Diane Nash and Bob Moses.
Taste #9 – The Martin and Coretta King Unity Breakfast on Sunday got off to a late start.    It was a powerful experience nonetheless.  Many great dignitaries spoke truly well, but the daughter of President Lyndon Baines Johnson, Luci Baines Johnson, who accepted the National Unity Award posthumously on his behalf, was uniquely powerful.
Taste #10 – The Bloody Sunday March was truly massive.  Unbelievably, there were even more people on Sunday than on Saturday when the President was here.  There were way too many people for the traditional Bloody Sunday March.  Therefore we had multiple marches moving in waves.    There were so many people that they blocked the Bridge for hours.  They finally got it open so people could march slowly across.  At all the various events on Sunday, the crowd in attendance was estimated at more than 100,000.
Taste #11– After the Bloody Sunday March, BET Television Network did a live concert with numerous stars.  Various leaders had a few minutes to speak.  In our four minutes, Faya Rose and I spoke of the need to continue to fight on all fronts for voting rights.  Catrena Carter was central in putting this event together.
Now on to the Daily Diary.
Saturday, February 28, 2015 – Faya Rose and I had breakfast at a restaurant around 4:30 a.m. to discuss various Bridge Crossing Jubilee challenges and visited the National Voting Rights Museum.  I handled many matters, had lunch with Dr. Carol Zippert to discuss 21st Century Youth Leadership Movement (21C) Jubilee concerns, and worked into the night. I communicated with the following:  Khadijah Hall of Texas; Jeffrey Jones of Mobile; Representative Thad McClammy; Riley Sikes Blount of the Alabama Cable Association; Taylor Vice of the Charter Communications Company;  Adrian Saenz of the White House;  Fellica Pettway of Wallace Community College Selma (WCCS); Catrena Carter of Women of Will; Veronica Williams of Selma; Karenna Gore of New York concerning the Faya Rose Toure and Hank Sanders editorial in The New York Times; Dr. James Mitchell of WCCS; Sharon Wheeler of the Alabama Education Association (AEA); Sam Walker of Selma; Jerria Martin of 21C; Judge John England, who is recovering from surgery; Greene County Commissioner Lester Brown; and Rita Lett of WCCS.
Sunday – I walked and did Radio Sunday School with Dr. Margaret Hardy and Radio Education with Perry County Superintendent John Heard.  I participated in a Unity March across the Edmund Pettus Bridge and worked into the night.  Among others, I communicated with the following:  Abina Billups of Selma; Connie Tucker of Atlanta; and Kindaka Sanders of Thurgood Marshall School of Law.
Monday – I walked, read Sketches on Faya's Fire, handled many matters, did a radio program in Atlanta with Heather Gray, met with media representatives concerning the Jubilee and worked into the night.  I communicated with the following:  John Teague of Montgomery; Ginger Avery Buckner of the Alabama Association for Justice; Shomari Figures of the White House; Montgomery Businessman Frank Jenkins; Selma Banker Liz Rutledge; Lee Sentell of the Alabama Tourism Department; Chassny Lewis of Congresswoman Terri Sewell's office;  Sylvia Haller of Washington, D.C.;  Reporter Al Benn;  Charles Sander of Bibb County; Greene County School Board Member Leo Branch; Elouise Robinson of Baldwin County; and Lowndes County Commissioner Carnell McAlpine and Administrator Jackie Thomas.
Tuesday – I walked, handled many matters, traveled to Montgomery, attended a Senate Democratic Caucus meeting, participated in a Black Farmers Conference Call and a Senate session, attended a Legislative Black Caucus Meeting, met with representatives of Lear, and did a radio program in Huntsville with David Persons.  I communicated with too many to enumerate.  
Wednesday – I walked, handled several matters, made it to Montgomery for an 8:00 a.m. meeting, attended a committee meeting for a public hearing on the charter school bill, attended other meetings, returned to Selma for a 12:00 p.m. media session concerning the Bridge Crossing Jubilee, travelled to Greene County, returned to Selma, and worked into the night.  I communicated with too many to name.     
Thursday – I walked, handled various matters, traveled to Montgomery for a 9:30 a.m. Senate session and other meetings, participated briefly in an SOS conference call, returned to Selma, met with media, attended a reception for the 50th Anniversary Commemoration of Bloody Sunday, and attended the mass meeting at Tabernacle Church, which kicked off the Bridge Crossing Jubilee.  I communicated with numerous persons.            
Friday – I hosted Faya's Fire, attended various Workshops, handled many matters, played the role of one of the attorneys in a Mock Trial broadcast on Sirius XM Channel 127, and served as a panelist on Public Conversation hosted by Mark Thompson, which was also broadcast on Sirius XM 127 The Progress.  I handled other duties into the night.
Epilogue – A taste is a little bit of a much larger portion.  However, multiple tastes of multiple dishes is something else altogether.  I hope this taste of Jubilee provides you more than a flavor of this Bridge Crossing Jubilee on this Commemoration of the 50th Anniversary of Bloody Sunday, the Selma-to-Montgomery March, the 1965 Voting Rights Act and more.
Opinion | Warning: Your blood may boil
"One truth can not be denied. Someone was up to no good. And their empty proclamations to put our children first were lies."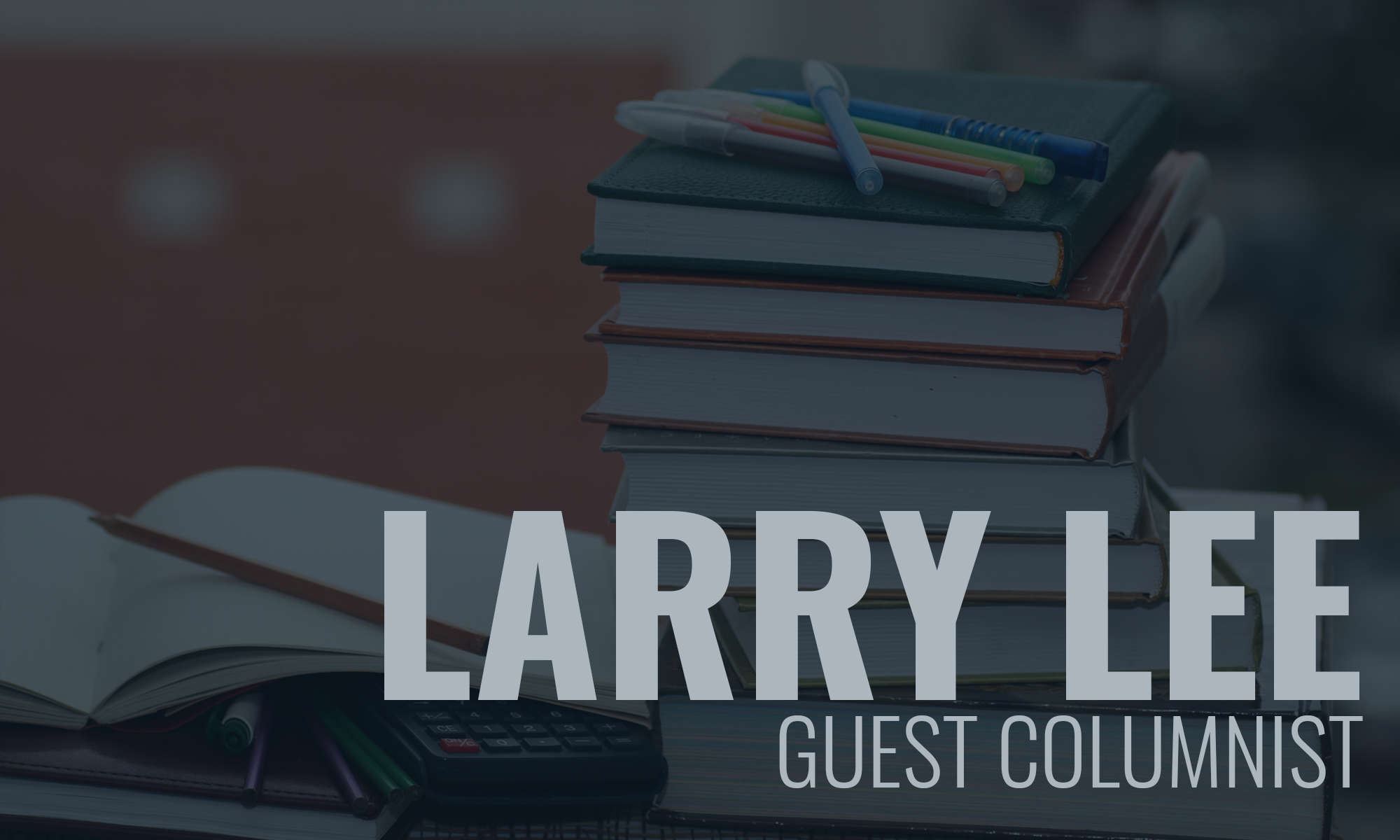 OK. It is not unusual for me to lose my cool in this very weird and very crazy political turmoil swirling around us. And why not when we are engulfed in adults acting like children?
However, none of these get me stirred up like the saga I am about to relate.
The reason being I know too much about what happened and heard many of the lies and attempts at deception in person. And certainly, because at the end of the day, it was the public school students of Alabama who paid the costs incurred because certain "public officials" betrayed the public trust.
This all unfolded in 2016, when the State Board of Education made one of the most boneheaded moves I've ever witnessed by hiring Mike Sentance of Massachusetts to be our state superintendent of education. He was a disaster. Not an educator, never a teacher, principal or local superintendent. Had applied for the Alabama job in 2011 and didn't even get an interview.
State educators were almost solidly committed to wanting Jefferson County superintendent Craig Pouncey to get the job. They considered giving the job to Sentance a slap in the face (The fact that Sentance lasted one year before packing his bags removed any doubt that he was a very bad choice).
Sentance was announced as the choice on Aug. 11, 2016. But even then, rumors of misdoing were afoot and then-State Sen. Gerald Dial called for an investigation into the hiring process within a week.
Someone orchestrated a smear campaign against Pouncey, obviously to hurt his chances of being selected by the State Board of Education. A packet of info was distributed to each board member alleging wrongdoing by Pouncey. All board members discounted the info — except Mary Scott Hunter of Huntsville.
Let's fast forward a moment. When the dust finally settled, Pouncey filed suit against Hunter and others. And just last week, Bill Britt, the editor of the Alabama Political Reporter filed the following:
"A defamation suit filed by Pouncey against former school board member Mary Scott Hunter was recently settled with Pouncey being awarded $100,000 by the state. According to Pouncey's attorney, Kenny Mendelsohn, no admission of liability by Hunter was offered under the terms of the agreement. "It is estimated the state spent as much as a million dollars or more on defense attorneysto protect Hunter and others. APR was able to identify nearly a half-million dollars in attorneys fees paid during the case, but assigning a final dollar figure is nearly impossible, because four contracts with top-tier law firms were for $195 per hour and open-ended. "The settlement puts an end to years of hearings, investigations, lawsuits, and recriminations."
[You can read all of APR's story here.]
I spent hours and hours tracking this story. What I learned was disgusting and sickening. It was obvious that the trust citizens had placed in elected officials to protect the interest of public school students was ignored. This was not about helping kids and teachers and administrators and trying to find the best state superintendent possible, it was about political agendas and adults trying to cover their ass.
I am no kid. The first-ever real life political campaign I was part of was in 1972. Which is to say that I've seen my share of political shenanigans. But none more repulsive than what happened in 2016.
Dial asked the attorney general to investigate what took place. Then he and his colleague, Democratic Sen. Quinton Ross, passed a resolution creating a legislative committee to investigate. I went to each of these sessions. They were standing room only. All kinds of folks showed up, including some of Alabama's most recognized lobbyists.
One of the more amazing things that happened was when Mary Scott Hunter, an attorney herself, told Dial that "she did not know the rules" about how the state ethics commission was supposed to handle anonymous complaints.
So Pouncey filed suit in an effort to clear his name. I don't blame him. I would have as well.
Among the things about all this that never made sense is why the state of Alabama footed the legal bill for defending those in the suit, especially Hunter.
Her actions were of her own choosing. She became a rogue state board member. She did not consult with other members before she began making sure the Ethics Commission had a copy of the bogus complaint. No other board members did this.
For whatever reason, she took matters into her own hands in an effort to harm Pouncey.  She was outside the bounds of her duties and responsibilities as a state board member.
But as is common, this legal action moved at the speed of paint drying. Then COVID-19 got in the way and civil suits got shoved to the end of the line. The best, most recent guess as to when the case would show up on a court docket was at least two years from now.
The state offered to settle for $100,000. After careful consideration with his attorney, Pouncey reluctantly decided to settle. I know Pouncey well. He has told me repeatedly that this was never about money. Instead, it was about his reputation and how certain people were willing to put politics above the interest of students. But the expectations of such ever happening grew dimmer with each day and the suit was settled.
The truth will never be known. A court will never render a verdict pointing out guilty parties. We are only left with our assumptions, based on pieced together facts gleaned from discussions and paperwork.
But one truth can not be denied. Someone was up to no good. And their empty proclamations to put our children first were lies.