Meeting with Criminal Defense Brings Day to Abrupt End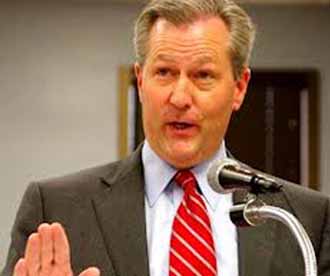 By Bill Britt
Alabama Political Reporter
MONTGOMERY—An abrupt adjournment of the House last Thursday caused many to question, "why?"
The House ended its session on April 16, with a long, Special Order Calendar yet to be addressed. The spin: a Democrat filibuster. However, Republican legislators speaking on background said, the session was gaveled to a finish because Speaker Mike Hubbard had a meeting with his criminal defense attorneys.
The legislative day began with HB48 that would create an Ombudsman for Child Welfare. The Democrat minority opposed the measure, which triggered a filibuster.  As the debate reached mid-day, Hubbard ended the session with 15 items still on the calendar.
Hubbard spent the previous day in the Lee County Courthouse, where a motions hearing was underway in his felony corruption case. While Hubbard was fighting a battle to keep from facing a jury trial, the House was holding a full day of committee meetings.
Several Republican lawmakers have complained privately that Hubbard's legal problems are affecting his ability to effectively handle his job. However, no one has dared challenge him publicly for fear of retribution.
Hubbard still remains constitutionally and politically the most powerful politico in the State.
Even with 23 felonies hanging over his head, and his ability to effectually perform his duties as Speaker now coming into question, Hubbard still refuses to step down as Speaker.
USDA is seeking rural energy grant applications
The deadlines to apply for grants is Feb. 1, 2021, and March 31, 2021. Applications for loan guarantees are accepted year-round.
United States Department of Agriculture Deputy Under Secretary for Rural Development Bette Brand on Wednesday invited applications for loan guarantees and grants for renewable energy systems, and to make energy efficiency improvements, conduct energy audits and provide development assistance.
The funding is being provided through the USDA's Rural Energy for America Program, which was created under the 2008 Farm Bill and reauthorized under the 2018 Farm Bill. This notice seeks applications for Fiscal Year 2021 funding.
The deadlines to apply for grants is Feb. 1, 2021, and March 31, 2021. Applications for loan guarantees are accepted year-round.
REAP helps agricultural producers and rural small businesses reduce energy costs and consumption by purchasing and installing renewable energy systems and making energy efficiency improvements in their operations.
Eligible systems may derive energy from wind, solar, hydroelectric, ocean, hydrogen, geothermal or renewable biomass (including anaerobic digesters).
USDA encourages applications that will support recommendations made in the Report to the President of the United States from the Task Force on Agriculture and Rural Prosperity to help improve life in rural America.
Applicants are encouraged to consider projects that provide measurable results in helping rural communities build robust and sustainable economies through strategic investments.
Key strategies include achieving e-Connectivity for rural America, developing the rural economy, harnessing technological innovation, supporting a rural workforce and improving quality of life. For additional information, see the notice in the Federal Register.