House Committee Holds Public Hearing On Strengthening Chemical Endangerment Law
By Bill Britt
Alabama Political Reporter
MONTGOMERY—Republican lawmakers hope to strengthen the State's Chemical Endangerment law, by soliciting doctors to report suspicions of drug use by a pregnant woman within two hours of the patient's visit.
HB408 carried in the House by Rep. Mack Butler (R-Gadsden) calls on physicians and healthcare providers to report quickly, if a pregnant woman might be using drugs. Butler wants to narrow the reporting window because he worries that an expectant mother might leave the hospital before test results are completed and authorities can be notified.
HB408 states, "Under existing law, certain persons, including health care professionals, who are responsible for rendering aid or medical assistance to a child, must immediately report orally to law enforcement or the Department of Human Resources all known or suspected cases of child abuse or neglect. This bill would specify that if a doctor or other health care professional suspects that a child is being or has been chemically endangered by being unlawfully exposed to a controlled substance, the doctor or health care professional must report his or her suspicion orally to law enforcement within two hours even if results of blood, urine, or other medical tests are not available to the doctor or health care professional within that time period. This bill would also specify that if the result of medical testing later confirm the suspicion of chemical endangerment, the doctor or health care professional shall make a written report to the appropriate law enforcement agency."
Etowah County Sheriff Todd Entrekin spoke at the public hearing in support of the bill saying he does not want to arrest or prosecute mothers, but instead wants to get them help. Entrekin said that in the last year and a half, his office had handled 48 cases of babies born with illegal drugs in their system. He notes that no mothers were imprisoned, but offered help through a treatment center.
Susan Watson, Executive Director of the Alabama ACLU, said the bill is "big government as its worst" and is "another example of politicians meddling with women's lives."  She said, "where will it stop? Will it be a crime if a woman does not exercise, if she works long hours, if she does not get any prenatal care?"
According to Watson, the American Medical Association and the American Academy of Pediatrics states that evidence shows these types of laws prevent and discourage women from seeking medical care. She also believes these laws violate due process, informed consent, and warrantless searches.
The State's Chemical Endangerment law has not been challenged in Federal court, but the State's Supreme Court did offer its opinion in the case of Ex Parte Ankron and Kimbrough.
"Amanda Kimbrough was arrested following the death of her third child, Timmy Jr. Born premature at 25 weeks on April 29, 2008, Timmy Jr. weighed 2 pounds 1 ounce, and lived only 19 minutes," according to a New York Times report.
Kimbrough tested positive for methamphetamine and was charged under the State's Chemical Endangerment law six months after giving birth.
On the advice of her attorney, Kimbrough plead guilty and received a 10 year prison sentence. Her case was appealed to the State Supreme Court, where her attorney argued that the law regarding methamphetamine exposure to children did not apply to unborn children. In a  6-2 opinion the majority held "the plain meaning of the word 'child' in the chemical endangerment statute includes unborn children."
Justice Tom Parker writing for the majority stated "In sum, although, as the petitioners correctly state, a majority of jurisdictions have held that unborn children are not afforded protection from the use of a controlled substance by their mothers, they nonetheless fail to convince this Court that the decisions of those courts are persuasive and should be followed by this Court."
According to a report in ABA Journal: "The opinion did not consider constitutional arguments, saying the court granted cert only on the statutory construction issue."
The Court's ruling in the Kimbrough case was met with approval by Personhood Alabama, which in a press statement said, "The strongly worded ruling is the most important affirmation of the personhood of the pre-born child since the 1973 Roe v. Wade decision."
Pro Publica reporter Nina Martin has written extensively on such laws and in one article cites Parker as the "Judge who has figured out how to dismantle Roe v. Wade.
According to a fact sheet provided by the ACLU: "Although HB408 does not explicitly name pregnant women, Alabama's Chemical Endangerment of a child law was reinterpreted in 2013 to permit the prosecution of pregnant women who use any amount of any controlled substance (prescribed or not) during any stage in their pregnancy (from conception until birth) and regardless of the health of the baby." They also state "Since 2006, more than 160 women in Alabama have been arrested for the crime of Chemical Endangerment of a child and have faced sentences of up to life in prison."
Speaking at the hearing for HB408, Danne Howard of the Alabama Hospital Association said, that the two-hour reporting window was a concern, as it relates to doctors and hospital personnel. She is glad Butler was willing to work with the time frame. She said she was not an attorney, but thought modifying a term like "reasonable" should go before "suspicion" in the bill.
She told a story about her own son who had an ear infection years ago. He was dizzy and could not stand up or walk. The admission's clerk could have suspected that her son was under the influence of narcotics when he had fluid in his ears. Howard said she is not opposed to the bill, but wants further discussion about suspicion and a longer time frame.
Megan Skipper, a human development senior at Auburn University, also testified at the hearing saying HB408 would lead to profiling by doctors. She is said the bill would interfere with the patient/doctor relationship and people of color would be the patients most reported. Skipper argued that doctors would be more likely to report a black mother of drug use than a white mother. This would lead to bias in reporting said Skipper.
Butler has said that he is open to a substitute offered by healthcare associations.
*Therese Ford contributed to this report.
"We're not going to get a do-over:" Alabama health officer on Thanksgiving and COVID-19
There were 1,427 hospitalized COVID-19 patients in Alabama on Monday, the most since Aug. 11.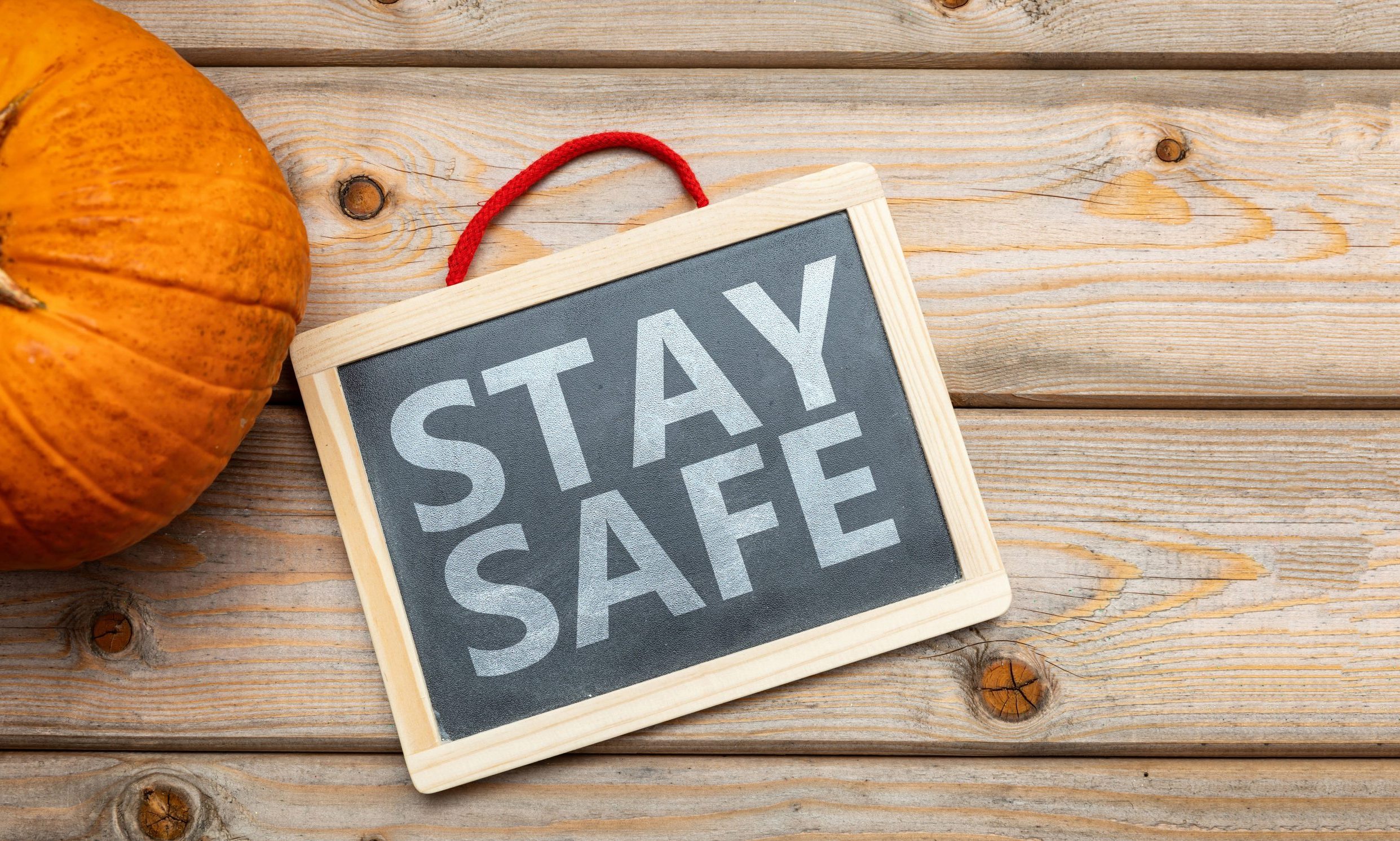 Alabama State Health Officer Dr. Scott Harris on Monday pleaded with the public to avoid gatherings over Thanksgiving as COVID-19 continues to surge in Alabama and hospitals statewide are filling with coronavirus patients. 
"We don't want this to be the last ever Thanksgiving for someone in your family, like your parents or your grandparents," Harris said during a press conference Monday. 
Harris said Alabama's numbers aren't headed in the right direction and more than 230,000 Alabamians — roughly 4 percent of the state's population — have been infected by the coronavirus. 
"We are adding a couple of thousand new cases a day, at least, that we are aware," Harris said. "This is a time for people to be vigilant. This is a time to be careful and to think about what you're going to be doing." 
Alabama added 1,574 new coronavirus cases on Monday, and the state's 14-day average for new daily cases was at a record high 2,087. In the last two weeks, the state has added 29,223 cases, the most cases in any two week period since the pandemic arrived in Alabama in March.
There were 1,427 hospitalized COVID-19 patients in Alabama on Monday. The last time so many were hospitalized in the state was on Aug. 11, during Alabama's summer surge. 
Harris said that he and his wife will be staying home for Thanksgiving instead of having his family's regular large, intergenerational gathering. What happens with Alabama's COVID-19 numbers over Thanksgiving will impact what the state's December holiday and Christmas season will look like, Harris said. 
"Are we gonna be here a month from now trying to have the same conversation? I really, really hope not," Harris said. 
Dr. Mary McIntyre, the Alabama Department of Public Health's chief medical officer, said during the briefing that her home usually sees between 15 and 20 family members arriving for Thanksgiving. They've limited this year's Thanksgiving to three additional people from out of their household, for a total of seven people, she said.
Everyone must wear masks and have temperatures checked at the door, she said. 
Everyone will be seated six feet from one another and a Zoom video conference will be set up for those family members who won't be attending in person, McIntyre said. They'll use disposable plates, cups and utensils and have the ability, weather permitting, to eat outdoors.
"If we want to live to see another Thanksgiving, and I do, that it may mean stepping back this Thanksgiving and really limiting the number of people, and some of the things that we do," McIntyre said. "Now is not the time to get out to do Black Friday shopping." 
Dr. Kierstin Kennedy, UAB's chief of hospital medicine, in a separate press briefing Monday echoed concern over the possibility of spikes following Thanksgiving and Christmas if the public doesn't do what's needed to keep themselves and others safe.
"We are very much worried about the potential spike in numbers. We've also seen some of our own staff getting sick," Kennedy said. "And unfortunately that's not been at work. It's been because we are just like you. We're tired. We're lonely. We want to try to socialize, and some of us have let our guards down and, as a result, have gotten sick."
Kennedy said while there's is concern over future spikes following the upcoming holidays "there is a way for all of us to help prevent that from happening."
Kennedy said when Gov. Kay Ivey first issued her statewide mask order and social distancing requirements, the public masked up, businesses enforced the orders, and coronavirus numbers improved.
"It didn't get nearly as bad as we thought, and we are really hopeful that the community is going to come together and do that again for us," Kennedy said. "Because it's more than just not having enough space for the COVID patients. It's also those patients who do not have COVID that have other conditions. They rely on us for routine care, and we want to make sure that we're available to provide that."
Kenedy said UAB has an incredible group of staff members, who've proven themselves to be quite resilient, but that "the group is tired."
"We've been doing this every single day since March, and so as you can imagine, people are very tired. It's very emotional, especially as we see younger patients getting sick with this and getting sick in ways that we weren't expecting," she said.
Harris again urged the public to make smart decisions that will help slow the spread of coronavirus and save lives.
"Ladies and gentlemen, we're not going to get a do-over on this," Harris said. "This is a big national holiday, and we're in the middle of a pandemic, and our numbers are worse than they have ever been during this entire response. Please be careful. Please be safe. And please try to take care of those people who are most vulnerable."