By Joey Kennedy
Alabama Political Reporter
I've been writing about Alabama politics and policies for more than a quarter of a century, most of that time as a member of The Birmingham News editorial board.
Since leaving The News in February, I've been writing the back-page column for B-Metro magazine in Birmingham; filming a weekly opinion segment for Alabama TV; and, along with my wife, trying to build our website, Animal Advocates of Alabama into the state's most substantial animal advocacy news and information website.
So I have been busy. But when Alabama Political Reporter Editor in Chief Bill Britt called to ask if I'd like to pick up my political advocacy columns again for APR, I saw an amazing opportunity.
I guess I'll be a little busier.
What better time for a political columnist to return than during a crucial special session of the Alabama Legislature to fix all sorts of problems with the state's general fund budget (SGF)?
When the Legislature adjourned in June, Gov. Robert Bentley vetoed the SGF. The budget was about $200 million short, and Bentley didn't want to cut services any more. That's understandable. Alabama has never provided what one might call "robust" services to its citizens.
Now, in this special session, Bentley is proposing about $310 million in revenue (tax) increases. The Legislature came into special session on Monday, as Bentley called for, met for a few minutes, then both the House and Senate adjourned until Aug. 3.
That'll give lawmakers plenty of time to consider their options before returning, but looking at comments made by state leaders on that first, short day, a prognosis for a good outcome is not encouraging.
Some examples: Senate President Pro Tem Del Marsh (R-Anniston), in a story by APR's Susan Britt, said he has introduced gaming bills once again.
In another story by APR's Brandon Moseley, House Speaker Mike Hubbard (R-Auburn) said gambling "is a moot point" and to consider gambling legislation would be "A total waste of our time. That doesn't do anything to help us in 2016."
Already the Senate and House are facing off over gambling.
Hubbard, meanwhile, said about the budget's woes: "The Legislature will come up with its own solutions," and not be "pigeon holed" by Bentley's agenda.
Didn't the Legislature just finish a regular session where the Legislature did not come up with its own solutions?
Remarkable in all of this is that Bentley is a Republican and both the House and Senate have supermajority Republican control. Don't they all have the same agenda?
No, and this is not unusual in Alabama. When Democrats controlled the Legislature, and the governor was a Democrat, these kinds of fiscal crises were just as common.
That's because in Alabama, populism matters much more than political parties. Raising taxes isn't popular ("No new taxes!" exclaim conservatives) – even when the revenue currently produced leaves the SGF gasping for breath. Neither, generally, is gambling, though we have it already. Yet, the state gets nothing for hosting the Native American casinos that make millions of dollars right now, and all the states around us have some form of state-sanctioned gambling.
Some readers who have followed me over the years call me a "liberal" (and all sorts of other names). That's OK. Comes with the territory. Generally, I look at an issue, study the problem and decide what proposal I believe would work in the best interests of Alabama citizens, regardless of whether it's from the left, middle or right. There may be other ideas that would get us there, and I'm good with that, too.
But, hey, let's get us there.
Instead, too often lawmakers and governors focus on those hot-button issues – opposing marriage equality or chasing Alabama's immigrants out of the state or photo voter ID or this (and any) year's campaign against the Alabama Education Association.
Sadly, that's where the votes are, and lawmakers (and governors) know it, and they know that by pressing that button, they're more likely to get the votes they need (even if that means doing the wrong thing). Look at Alabama's history. We're a poor state where more frequently than not, voters – even poor voters – vote against their best interests. We've done it time and time again, and eventually it leads to a special legislative session of the sort we have now: Serious budget problems, iffy ideas to fix them, the House playing against the Senate and vice-versa, and both the Senate and House playing against the governor and vice-versa.
Alabama in 2015, and decades before, too.
It's great to be back writing about this stuff.
Joey Kennedy, a Pulitzer Prize winner, writes this column every Wednesday for Alabama Political Reporter.
Email: [email protected].
Print this piece
Opinion | With reckless abandon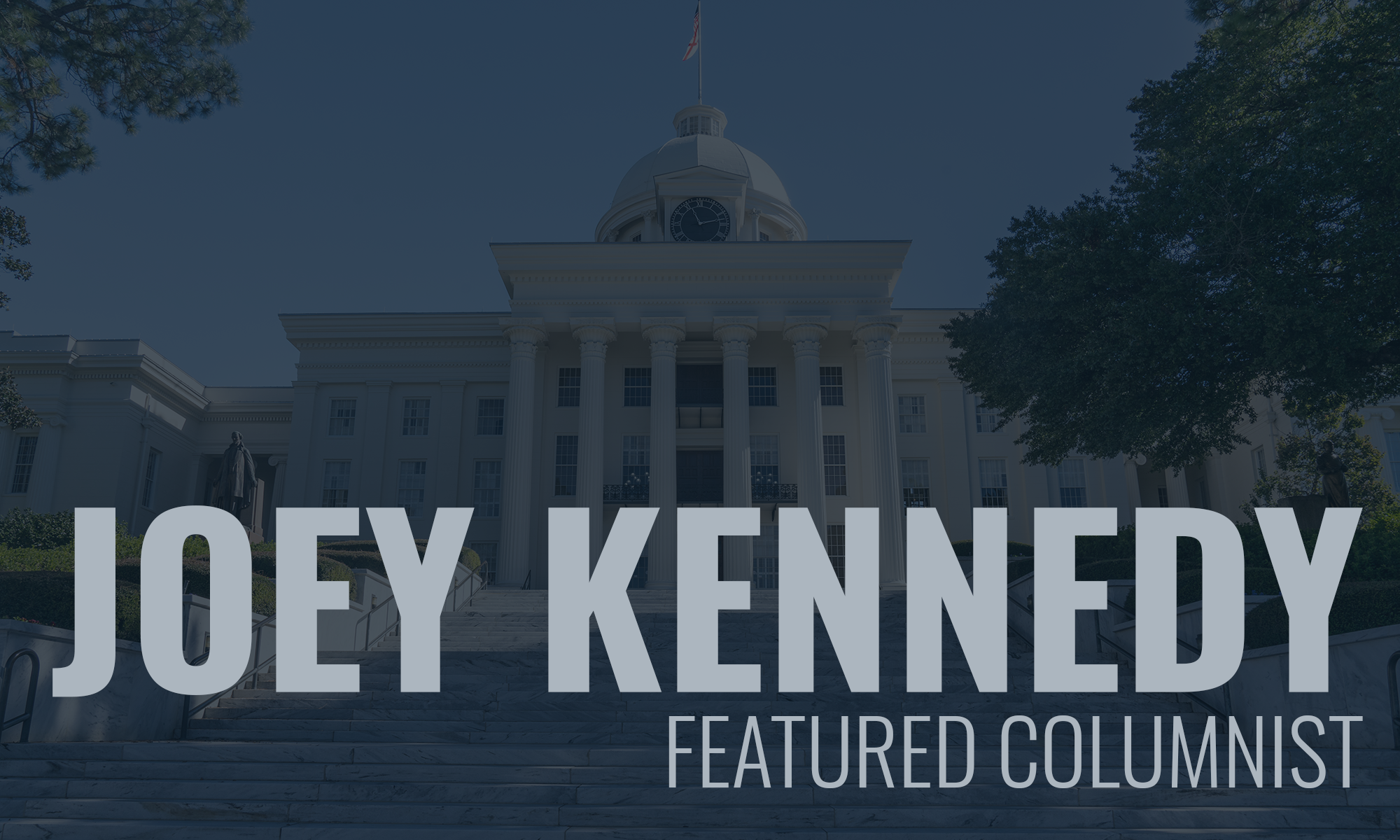 This is Thursday. Since Sunday, we've had more than 1,000 new cases of the novel coronavirus COVID-19 in Alabama. Let that number sink in. Some of those 1,000-plus new cases will end in death or permanent damage. Our caseloads are going up. They're not on a plateau. They are increasing, by more than 1,000 in four days.
Open up!
As I travel to the undisclosed location on UAB's campus where I work on my upcoming classes, write recommendation letters, and prepare for school in the fall, I'm seeing more and more people on the streets. I don't think I have ever seen as many people out walking their dogs or just walking, period. When I visit my corner convenience store to buy a bottle of wine or an emergency bag of dog food, I don my mask and disposable gloves. Yet, even though the store's owners are responsible, requiring social distancing and masks, about half the people I see in the store don't wear masks. I get in and out quickly, throw my gloves in the garbage can outside and sanitize my hands and car surfaces.
As I was driving around working on this story, fewer than half the people I see on the street or entering big-box stores like Wal-Mart or grocery stores, are bothering to wear masks.
Is it simply cabin fever leading desperate people out onto the streets without protective gear during a world pandemic? Have we just decided that more deaths are worth it to restart the economy? We're getting close to 100,000 people killed since February across the country.
The feeble response to the pandemic in Washington, D.C., has caused many unnecessary deaths. This is the legacy of the Trump administration: A wrecked economy, and, before it's over, hundreds of thousands of wrecked families.
I remember Ronald Reagan speaking to the nation after the Challenger explosion, Bill Clinton's response after the Oklahoma City federal building was bombed, George W. Bush's empathy after 9/11, Barack Obama's grief after mass shootings at Sandy Hook in Connecticut and at a church in Charleston, S.C.
Donald Trump lacks any empathy whatsoever. Mostly, he tries to redirect blame to anybody but his administration. Truman's "the buck stops here" has no place in the Trump White House. Maybe "nothing stops here" would be more suited. Trump is so petty that even during a deadly pandemic, he refuses to schedule the long tradition of unveiling his predecessor's White House portrait. (Nothing gets under Trump's orange skin more than a black-skinned man who is far more popular with people in this country than Trump will ever be.)
Parts of all 50 states are reopening; at one point, it seemed Gov. Kay Ivey was taking it slow, but apparently no longer. People are gathering right here in Birmingham and in Alabama, violating social distancing and mask requirements because apparently they don't care.
In too many ways, it appears Trump's pathological narcissism is a novel coronavirus, too, infecting many Americans with anger, hate, and reckless abandon. They swallowed the bleach, so to speak.
That, too, will be this awful man's legacy.
Make America great again? What a joke. It'll take a Democrat to do that. Again.

Joey Kennedy, a Pulitzer Prize winner, writes a column each week for Alabama Political Reporter. Email: [email protected]
Print this piece