Alabama Democratic Party Looking For HD 79 Candidate
By Brandon Moseley
Alabama Political Reporter
Friday, July 1, there are five Republicans already running to fill the seat vacated by disgraced former Speaker of the House Mike Hubbard, but no Lee County Democrat has come forward to run for the seat. If Democrats are ever going to break the Republican Party's iron grip on power in Alabama, they are going to have to first find competent people who are willing to come out of the shadows and admit they are Democrats by running as Democrats.
On Friday, Alabama Democratic Party Chairwoman Nancy Worley said that a Democrat could win the seat. Worley said, "Mike Hubbard certainly drew the lines (of the district) to accommodate himself, but after the mess he's made of not following through with the promises he ran on and the Republican Party made, I think Democrats should stand a good chance."
Chairwoman Worley said. "Everything that was touted by the Republicans in terms of ending corruption and running on all these family values and whatever have not come to pass. I would think the people in Lee County would be looking for someone to bring honesty and integrity to House District 79, and I think they should give careful consideration to a Democrat."
Worley said that the qualifying fee is half the usual legislative fee because the winner will only serve half a term and will have to stand for re-election in 2018.
All qualifying papers and the $558.26 fee are due by 5 p.m. July 14 at the Democratic Party office in Montgomery.
Republicans: Sandy Toomer, Brett Smith, Hal Walker, Jay Conner, and Joe Lovvorn have already qualified and ALGOP qualifying is still open.
Hubbard was automatically removed from his position as Alabama House Speaker when he was convicted of 12 counts of felony ethics violations on June 10.
Gov. Robert Bentley called the special election to fill the legislative vacancy. The Republican Primary (and if necessary a Democratic Primary) will be held on September 13. If necessary, the party runoff will be held on November 29. If not necessary the special general election will be held on that day. If both a runoff and a general election are necessary the general election will be held on February 7.
In 2010, the Alabama Republican Party led by then Republican Party Chairman Rep. Mike Hubbard wiped out 135 years of Democratic Party state domination in a landslide election that appeared to permanently alter the balance of power in the state. The GOP gained powerful super majorities in both houses of the legislature in 2010 and added to those super majorities in the 2014 elections. No Alabama Democrat has won any statewide race since 2008 and former Massachusetts Governor Mitt Romney (R) carried the state easily in the 2012 election; but the Hubbard scandals, the charges against Chief Justice Roy Moore (R), and the many investigations swirling around Gov. Bentley (R) have given Alabama Democrats new optimism. However if Democrats are ever going to break the Republican Party's iron grip on power in Alabama, they are going to have to first find competent people who are willing to come out of the shadows and admit they are Democrats by running as Democrats.
(Original reporting by the Opelika Auburn News contributed to this report)
Print this piece
How Alabama is tracking COVID-19 hospitalizations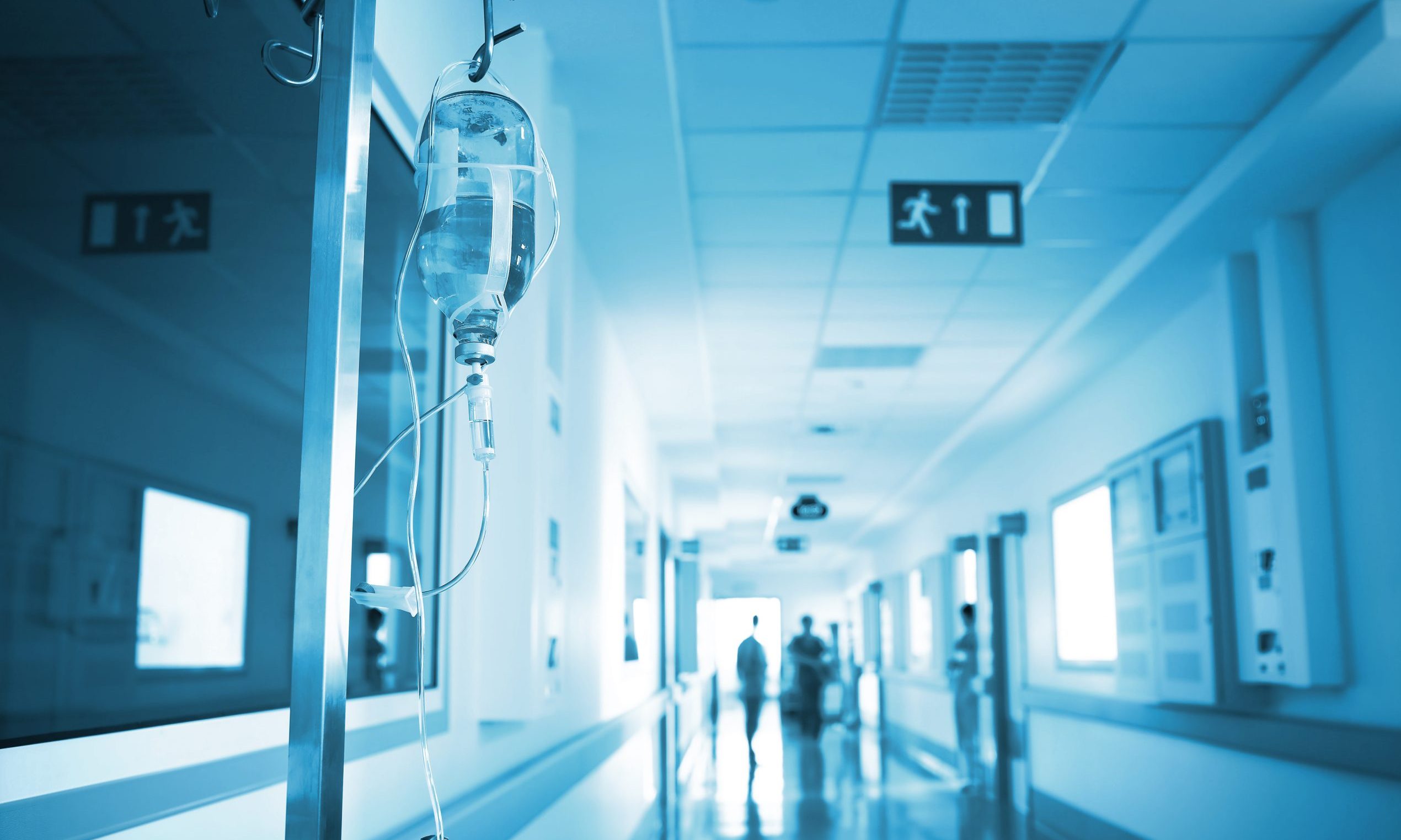 Alabama on Saturday started publicly reporting the number of people hospitalized because of COVID-19 on its data dashboard. As of Monday morning, 240 people have been hospitalized since March 13, according to that data.
The day before ADPH began publishing the number of cumulative hospitalizations on its dashboard, I reported that 255 people were hospitalized with a confirmed case of COVID-19, and another 586 people were hospitalized with a suspected case of the virus awaiting test results.
The number I reported Friday night, which I got from State Health Officer Scott Harris, is not the same number that ADPH began publishing on its dashboard Saturday morning. They do not align.
It might look like he gave me wrong numbers, or that I reported them out incorrectly. That's not the case. Let me explain why.
The number of hospitalizations displayed on the Department of Public Health's data dashboard (240) is a cumulative total of hospitalizations since March 13. That number is obtained by ADPH's epidemiologists as they investigate each confirmed case of the virus. The epidemiologists follow up with everyone who has tested positive for the virus and determine if the person has been hospitalized.
"The way that works is you have a positive test that comes through. Our epidemiology staff contacts the patient. They ask, 'Hey, what is your story? How old are you? What're your symptoms? And were you in the hospital?'," Harris told me.
The epidemiology staff also perform contact-tracing, asking those who have tested positive who they were around, who they live with, where they work and a lot more. These investigations clearly take time.
"It's a cumulative number because we can't call these people every single day for the next two weeks to found out who's still in the hospital and how many cases are hospitalized at the moment," Harris said.
The reality is that there are only so many investigators and a ton of confirmed cases. There will inevitably be a delay in reporting the cumulative total as epidemiologists investigate each positive case.
This brings us to the numbers I reported Friday night.
That data (255 confirmed, 586 suspected) was obtained from the Alabama Incident Management System, or AIMS. It's the same system that is activated when there is a major hurricane, tornadoes or even an ice storm. Hospitals directly update these numbers daily, sometimes more.
The differences in the way the two numbers are obtained explain why the number I reported Friday night was higher than the cumulative total now displayed on the ADPH's dashboard (and on our dashboard). It was simply more current.
But even the numbers from the Alabama Incident Management System are not perfect. Hospitals voluntarily report that data to the Department of Public Health.
Alabama does not have a law authorizing a statewide hospital discharge database, unlike 48 other states, Harris said, which makes tracking real-time hospitalization data difficult.
"We actually had legislation that we introduced this year to do that, but it doesn't look like it's going to happen now because the session is gone," Harris said.
So the Alabama Department of Public Health has to ask hospitals to voluntarily report their hospitalization data in AIMS. Most of the state's hospitals are doing so, Harris said. But it's still possible that some hospitals are treating COVID-19 patients who are not reflected in the AIMS data.
While the state's public-facing data dashboard is currently showing the cumulative total obtained by epidemiology staff at ADPH, Harris said the Department of Public Health will soon display the AIMS data instead.
"The question people want to know is not how many people have been in the hospital over the past week," Harris said. "They want to know how many people are in the hospital today."
When that switch happens, the number may appear to jump, but it's really just a more current dataset.
Print this piece