Staff
MONTGOMERY– Blake Hardwich has been named Executive Director of the Energy Institute of Alabama, Board Chairman Seth Hammett said.
"Blake will take the lead in working with elected officials and industry leaders as the Institute advocates for solid, information-based energy policy," Hammett said. "She has a perfect blend of competence, experience and enthusiasm to do the job. We are lucky to have such a capable and energetic person guiding the day-to-day functions of the Energy Institute of Alabama."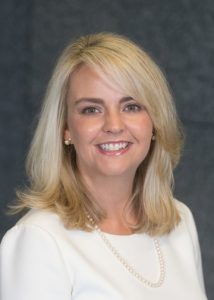 Hardwich brings extensive experience in business and public policy to the job. Hardwich, who also serves as Special Counsel in the Special Business Services Practice Group at the law firm of Adams and Reese, served for two years as Deputy Chief of Staff for Administration for Alabama Gov. Robert Bentley.
Before assuming that role, she was Director of The Alabama Prosperity Project, a joint venture of trade association Manufacture Alabama and the Washington, D.C.-based Business-Industry Political Action Committee, or BIPAC, to encourage business and employee participation in the public policy process. She also previously served as Director of External Affairs for Manufacture Alabama.
"I am excited to join the Energy Institute of Alabama and look forward to working with policy-makers across the state and nation to ensure consumers in Alabama continue to have access to energy that is reliable, affordable and clean," Hardwich said. "Working with State and local officials is a rewarding experience, especially when we are able to provide clarity about sometimes complex energy issues they have to consider when making policy decisions. The Energy Institute is the clearinghouse for fact-based discussion of those issues."
Hardwich, a graduate of Auburn University with a degree in Political Science and of Samford University's Cumberland School of Law. At Cumberland, she was selected to the Order of the Barristers and was active on the Moot Court Board. As an undergraduate, she was active in the Auburn Student Government Association, served as Senator-At-Large as well as a member of the President's Cabinet, and volunteered as a campaign manager for SGA colleagues.
The Energy Institute of Alabama's mission is to promote reliable, affordable and clean energy to help grow our economy, create high-paying jobs, and build public support for Alabama's energy industry. Learn more at www.energyinstituteal.org.