"School choice" is an awful choice

By Josh Moon
Alabama Political Reporter
"School choice" makes no sense.
At least, it doesn't the way the conservatives currently push it, and it especially makes no sense the way Alabama lawmakers push it.
"School choice," as it was originally intended, is not an alternative to fixing poor performing public schools. It was a choice between good schools which offered different educational focuses or unique teaching styles.
It was the offer of technical courses or advanced courses or a curriculum more focused on science and math or one based more on the arts or instruction designed to be more effective with learning disabled students or students who have a hard time focusing.
But in Alabama, with our Alabama Accountability Act (AAA), school choice is this: a tax break to leave a school that's underperforming on standardized tests and join a better performing public school or a wholly untested, possibly even unaccredited, private school.
And this absurdly ridiculous "choice" is hailed as a win for students.
I have asked lawmaker after lawmaker in this state one simple question about this AAA program, and I have yet to receive a straight answer.
The question: If the "failing school" is indeed so terrible that we're willing to reroute tax money from it to a private institution that's not even accredited, then what makes it OK for some students to attend that failing school?
Because we're not shutting down the bad schools. We're not devoting a dime's more resources to them. In fact, we're providing them less money.
Which means, when the students who can afford to change schools do move out, what's left behind are the most poverty-stricken students in the worst funded public schools in the country.
It's a recipe for perpetual poverty.
Because "choice" in Alabama really means "if you can afford to."
That's how you know this whole thing is a ruse – another in a long line of schemes to shove the have-nots out of the way and make sure the haves get every advantage.
Another scheme by the same sort of people who pushed "separate but equal" to ensure their children, and children like them, receive the best educations while those unlike them are left to toil in a substandard system that leaves them perpetually behind and wholly unprepared to compete with their kids for scholarships and jobs.
Don't believe me? Well, let me prove it.
Let's pretend for a moment that there really is no way to fix underperforming schools – that, as the AAA's architects apparently believe, there is something in the brick and mortar of those schools that make quality learning impossible – and the only way to provide such a quality education to students is to facilitate transfers to better schools.
If that is the case, then surely the people who are implementing such a system must know that transportation would be a serious issue for a good number of the poorest students, particularly the ones who were relying on transportation to attend the underperforming school.
So, why isn't out-of-district transportation part of the AAA?
Further, let's say that by some miracle there's a child attending a poor performing school in Birmingham, and that child has the means to travel daily to Mountain Brook – the best, most well-funded school system in the State – and get the quality education that sees an overwhelming majority of Mountain Brook's kids go on to college, could that child get into Mountain Brook's schools?
No.
Because another telling portion of the AAA is this: non-failing schools are not required to admit the students from a failing school.
Which means, Alabama's poorest students won't be able to transfer from a failing school because they have no means, and even if they somehow managed to come up with the means, the schools they would want to attend likely wouldn't accept them.
Which means the poorest students, most of whom are minority students, will be stuck in a school their State lawmakers have deemed "failing" and that now has fewer top students to serve as role models, less money and more inexperienced teachers.
This is the "school choice" giving hope to parents and students.
But, I guess, after years of this Alabama song and dance, maybe we all should know better by now.
We should know that "opportunity" doesn't mean opportunity for all families. And that "choice" doesn't mean choice for all families.
And most of all we should know that it was never our lawmakers' intent to provide a quality education for all students.
Opinion | The blackest Black Friday ever
"The coming weeks are going to be difficult, no doubt about that."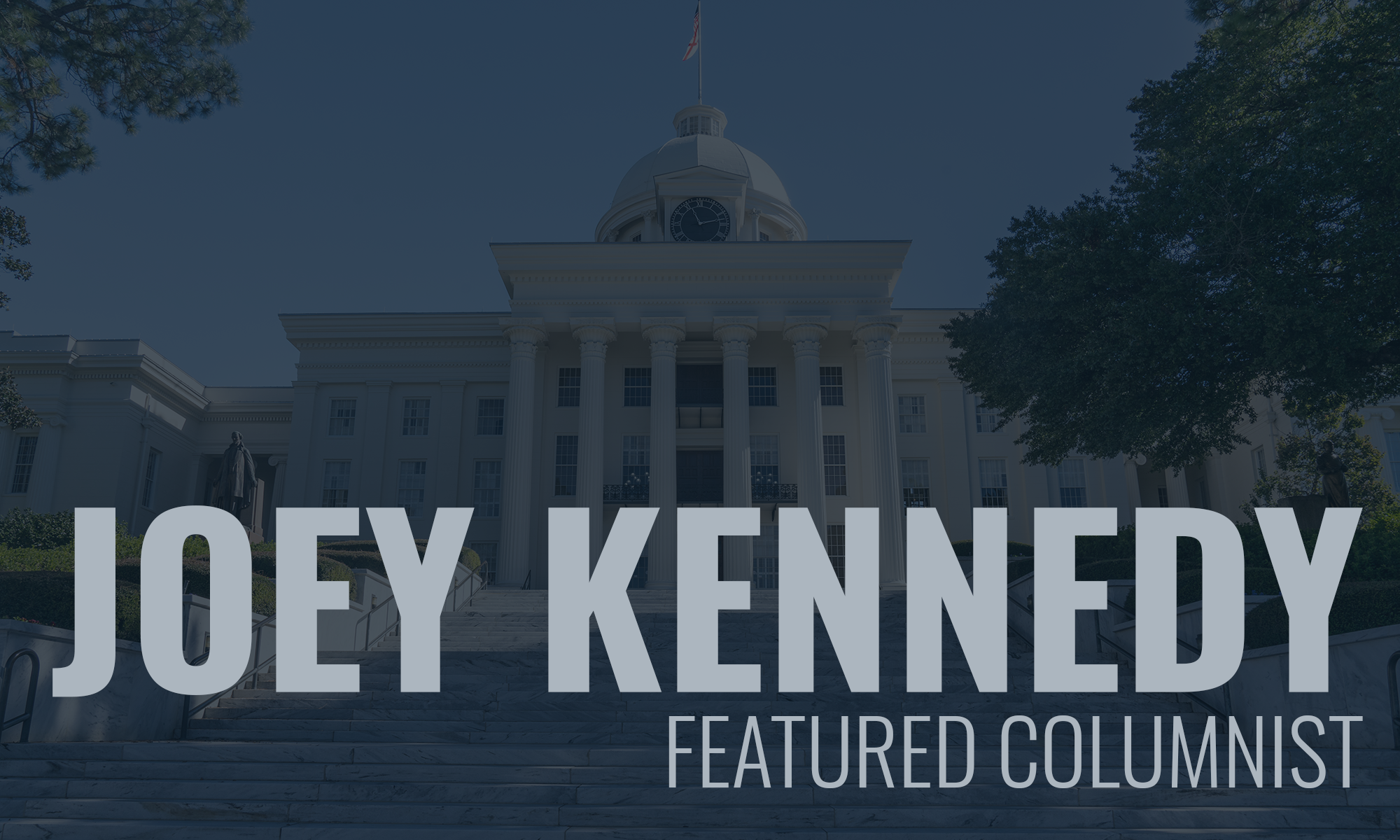 Thursday was Thanksgiving, and it's understandable that many people didn't have a lot to be thankful for. More than 260,000 people are dead because of the COVID-19 pandemic that Donald Trump simply ignored. Around 3 million people have been infected, with many of those suffering lifelong health complications from the virus.
A first Thanksgiving without loved ones. A first Christmas without loved ones bearing down.
Millions of people lost their jobs because of the pandemic. Hundreds of thousands are in danger of being evicted from their homes. Many don't have water or power or heat as the winter settles in.
Thanksgiving? Really?
Except …
Yes, there are many things to be thankful for. Our families, if we have them. Our friends, and we all have them. Our animals, and many of us have them.
We can be thankful that the long, horrible tenure of Donald Trump is nearly over. It's the end of an error.
We can hope that racism will be wrong again. That homophobia, misogyny, xenophobia, and cruelty will fall from the everyday ordinary to the awful extraordinary. Kids in cages, separated from their parents, no more. Chaos in government simply an anomaly at last.
We can hope. That alone is something to be thankful for.
The year 2020 has been a hot mess. Masks, social distancing, hand washing and sanitizing are the norm now. They may be forever.
We should be thankful that COVID-19 vaccines are on the horizon. But that's a strange thankfulness, and we cherish a vaccine for a disease that didn't have to spread as far and wide as it did. It was mismanaged as badly as a crisis can be mismanaged.
There still are people out there who refuse to wear masks or who believe the virus is a hoax. A doctor described people she was caring for who were dying, and all the time denying the virus existed, even to their last breaths.
That's certainly nothing to be thankful for.
Our health care workers, those on the front lines, deserve our thanks and our love. As do grocery store workers, first responders, teachers, and delivery people. Heroes work there.
I'm personally thankful for my wife of 41 years. My daughters in San Diego. My friends here and elsewhere. My pugs and other dogs and animals. I've got plenty to be thankful for, when we pare life down and don't expect so much.
The coming weeks are going to be difficult, no doubt about that.
Too many people traveled this Thanksgiving, and there's going to be a price to pay. Too many people are making plans for Christmas, and there's going to be a price to pay. Too many people are planning New Year's Eve celebrations, and there's going to be a price to pay.
Oh, I'll have some champagne and stay up until midnight on New Year's Eve, if only to witness that this damn year doesn't hang around for one second longer than is allowed.
Perhaps we can see a light at the end of this 2020 tunnel. Maybe by spring, we'll all be vaccinated, and this pandemic will be at the beginning of its end.
But if 2020 has taught us anything, it's that we can't count on, yes, anything.
This is Black Friday. The blackest Black Friday ever. Be careful out there. Wash your hands and wear a mask. Take care of each other. Believe in science. Don't trust a reality show president who, fortunately, finally has been fired.
Do your best to do your best. Let's have a new year that at least promises hope.
Dig deep and find what you're thankful for. Then hug it close with all your might.