Town Halls are important, ducking them is cowardly

By Josh Moon
Alabama Political Reporter
Town Halls aren't exactly a new thing.
Neither is anger at Town Halls.
In fact, both stretch back to before the founding of America, and helped to shape the country's formation. Many have been quite contentious, even some of the earliest.
But they all also had one thing in common: they were viewed as a way for politicians to formally recognize that power in this country rests with people.
While big-time donors and the super-wealthy who operate political action committees have seemingly unending and unrestrained access to anyone holding a public office, the average, working American can't match resources or time.
Town halls level that playing field somewhat.
Because it is often at these town halls that large groups of average voters seize upon a common purpose and began to collectively move the political needle in a manner that even gobs of money can't.
After all, while campaign funding is vitally important, there's one thing more important – votes.
I was critical of Democratic politicians who cancelled Town Halls or scaled back the number they attend, in 2009 and 2010, when tea party groups were filling them up to complain about taxes and health care.
Even though I vehemently disagreed with the tea party's platform and found many of their ideas to be callous and self-centered, they still had a right to voice those concerns and to be presented the other side by people who felt differently.
Because those conversations – as heated and vitriolic as they may be – are important.
And politicians who would deny such conversations, because they're apparently too insecure in their political beliefs, are cowards.
That means you, Reps. Martha Roby, Mo Brooks, Robert Aderholt and Mike Rogers. And especially you, Sen. Richard Shelby.
Brooks, so far, has been the biggest of the cowards.
A man who has never met a camera or microphone he didn't like was caught on video all but running from a few elderly men and women who crashed a supposedly cancelled Town Hall in Huntsville a few weeks ago.
The Town Hall was set up by a local tea party group, who placed an online advertisement welcoming the public. When it became apparent that several people who wanted to challenge Brooks on his positions on health care and entitlements were planning to attend, suddenly, the event was cancelled.
Brooks' office claimed it was because there was a lack of security and that he never authorized a public Town Hall.
But a few people found out that Brooks' office had lied to them, so they went over to ask about health care and Social Security and Medicare.
As soon as they began to ask, Brooks bolted and refused to answer their questions.
Instead of facing them, Brooks held a telephone Town Hall, which had more than 5,000 participants – participants that could be easily cut off and manipulated if they didn't believe exactly like Brooks.
There are no other town halls planned for Brooks. Roby, Aderholt and Rogers also have none planned. Neither does Shelby.
They all spent time around the state over the past week, and judging by their schedules, they certainly had time for more events. Brooks participated in a high school alumni baseball game. Roby spoke at the Business Council of Alabama meeting and visited a bunch of schools.
But time to hear from the people in an organized setting?
Nope.
Roby and Rogers wouldn't respond when invited to an event in Montgomery last week. Rogers and Shelby have ducked groups who continually show up to their offices to speak to them. Aderholt's office threatened to arrest a group of constituents – some of whom were in wheelchairs – when they showed up to his office.
Luckily, there are a few State politicians who aren't cowards. Reps. Gary Palmer, Terri Sewell and Bradley Byrne have either held recent Town Halls or have some planned.
Palmer held one last weekend. It was packed – mainly because he held it in what appeared to be a closet – and hostile. But Palmer stood there and listened and interacted with voters.
Because that's how this works. The title of "representative" means they represent the people of their district in our system of government. If some politicians aren't up to that job, they should find a new line of work. And you should help them find it.
Democracy put these people into office, and democracy can take them out.
Print this piece
Opinion | What happened in Huntsville Wednesday night was disgraceful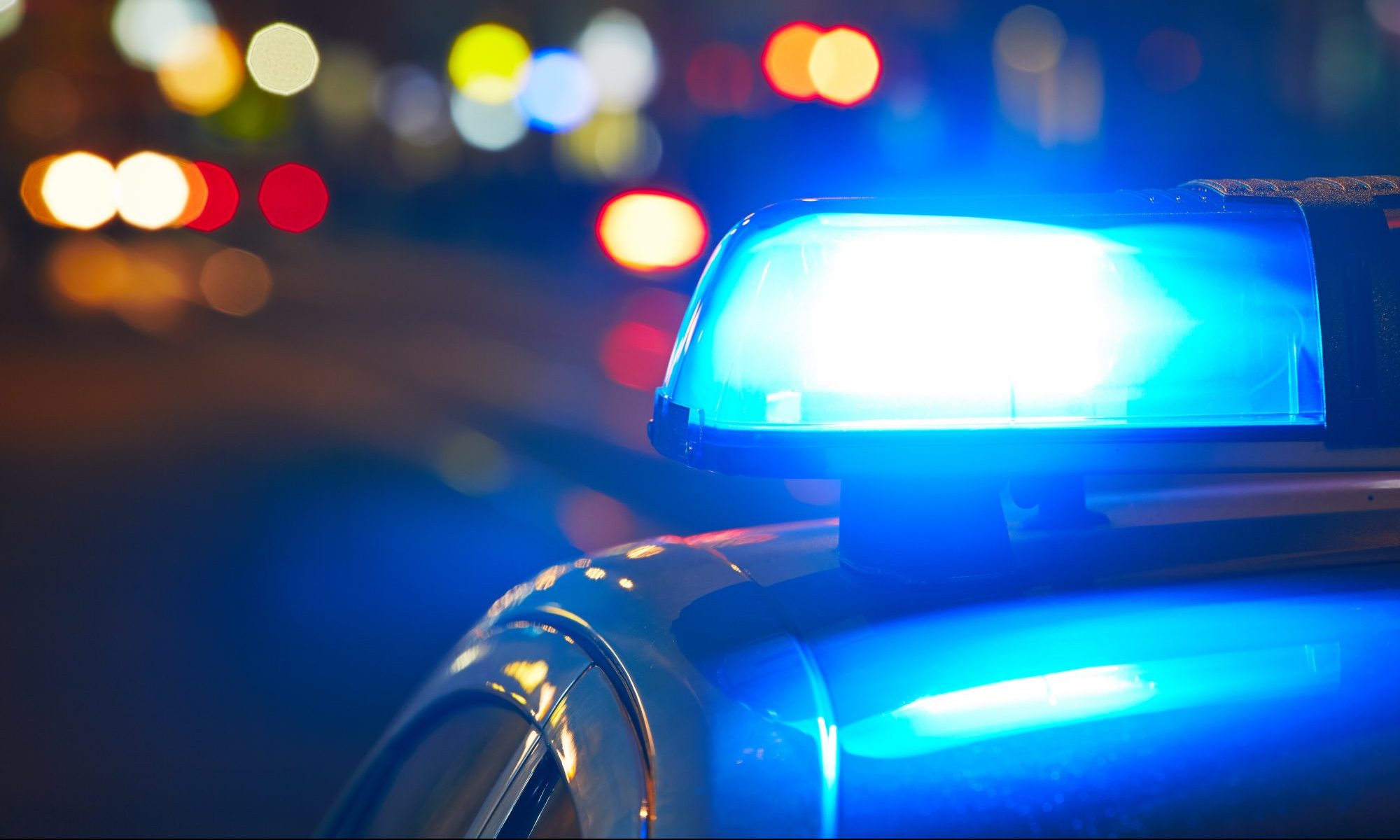 Law enforcement officers in Huntsville assaulted dozens of people Wednesday night following a peaceful protest and march. 
This is the accurate description of what took place in Huntsville. 
I don't care what you heard on "the news" or what you read on Facebook or Twitter. That's what happened. 
Following a peaceful protest downtown — for which the NAACP obtained a permit, because it planned to block traffic — dozens of protesters, gathered to speak out about police brutality of black citizens in the aftermath of the murder of George Floyd, began to march around the downtown area. 
This is their right. It is guaranteed by the U.S. constitution. 
Contrary to popular belief, and according to legal guidance posted by the American Civil Liberties Union, you do NOT need a permit to peacefully assemble. In fact, it is against the law for anyone — or any law enforcement agency — to prevent you from peacefully assembling in response to a breaking news event.  
And yet, that's exactly what happened in Huntsville. 
Huntsville Police, the Madison County Sheriff's Department and — for some reason that no one could immediately explain — the Alabama State Troopers began firing tear gas and rubber bullets at people who were peacefully marching. 
In attempting to explain why such actions occurred, Lt. Michael Johnson of HPD essentially admitted that officers acted improperly. 
He told TV station WHNT-19 that officers attempted to clear the area by telling the lawfully gathered crowd to disperse. When the crowd instead decided to exercise its right to assemble, Johnson said, officers began using force, including firing the rubber bullets at innocent men, women and children and spraying the crowd with pepper spray and tear gas. 
(Just a quick little FYI: Tear gas has been deemed a chemical agent and the Geneva Convention specifically bans its use in war. But it's still legal for police departments to toss into peaceful crowds.)
Johnson said officers used force because they weren't "going to roll the dice" and take a chance that the crowd could become hostile. 
Which — and while I'm no attorney, I feel comfortable going out on this limb — is not how the law works. You can't impose force because you believe someone might break the law. Particularly when there is no evidence of that. 
And how do we know there is no evidence of it? 
Because Johnson just kept on talking during that interview, an interview led by WHNT's Jerry Hayes, who was — and I'll put this kindly — very police-friendly. As Hayes praised the police response and told everyone that the cops really had no choice but to clear the area by gassing children, Johnson explained just how well it had all gone. 
No officers were injured, Johnson said. No property was damaged, he said. They even had single-digit arrests/detainments, he said. 
So, again, law enforcement fired rubber bullets at peacefully assembled men, women and children who didn't damage property, didn't assault police officers and had every right to march on and alongside a public street. 
It's not hard to understand why people are marching against police abuse. 
Democratic state Rep. Anthony Daniels, who represents the Huntsville area and who spoke earlier in the evening at the NAACP-organized event, compared the actions and the optics of the police attacking citizens to "Bloody Sunday" in Selma. On that day in 1965, Alabama State Troopers attacked a group of peaceful marchers because the marchers refused to disperse, and instead continued their march out of Selma towards Montgomery.
"I want someone to explain to me what the state troopers were doing at a peaceful event," Daniels said. "What happened was a disgrace. That was a peaceful protest. Those people were following the laws and were not out of line."
The same cannot be said for the officers. 
There are a number of videos of cops from various agencies firing tear gas canisters at people who are posing no threat, and in most cases are backing away from the officers, and randomly spraying down groups of people with pepper spray for no discernable reason. In one video that was viewed several hundred thousand times by late Wednesday evening, an HPD officer exits his patrol car, pepper spray in hand, and just starts strolling along, periodically dousing terrified people with the spray. 
It was disgraceful. It was ignorant. It was, most of all, simply wrong. 
There has been a lot of condemnation over the last few days of violent protests and criminal acts. And rightfully so. While many people understand and can empathize with the anger that lies beneath these protests, the majority doesn't want to watch cities burn. 
I hope the same people who condemned those acts will also speak out against the violence committed by law enforcement in Huntsville on Wednesday.
Print this piece