Trump's tax and infrastructure plans key to ending eight year war on business
By Perry O. Hooper
When candidate Donald Trump studied the anemic American economy, he realized the country needed a bold tax reform plan based on conservative economic principles that gave needed tax relief for all Americans, especially the working poor and middle class. He also saw a national infrastructure that was crumpling and for the first time was putting us behind other economies in the world.
We needed a tax plan that rewards success not punishes it. We needed a pro-growth tax reform for all sizes of businesses, and fiscally responsible steps to ensure this plan does not add to our enormous debt and deficit. He commissioned such a plan.
His plan simplifies the tax code by taking nearly 50 percent of current filers off the income tax rolls entirely and reducing the number of tax brackets from seven to four with lower rates for the middle class. Under the Trump plan, business tax rates will come down from roughly 40 percent to 15 or 20 percent, which is not only a boon for business, but a godsend for hard working Alabamians. Slashing business tax rates for both large and small businesses will generate significant new investment in jobs leading to higher wages for all.
This plan reduces or eliminates loopholes used by the very rich and special interests made unnecessary or redundant by the new lower tax rates on individuals and companies. This plan allows Corporations to repatriate billions in profits from foreign subsidiaries to invest into our economy
On the very day, President Donald Trump's tax is put in place coupled with his regulatory reform, the Democrat's 8-year war on business will have officially come to an end.
You want to lower the budget deficit? You grow the economy. Every 1 percentage point in GDP growth over the 2 percent average of the Obama years cuts deficits by more than $3 trillion over ten years. To accomplish this, we must once again be a market-driven economy; not an economy dictated by edicts from Washington.
I don't want us to be Bernie Sanders socialists. I want us to be free-market capitalists, and I want all the growth that comes with that. The end of Obama's war on business cannot come fast enough. Neither can renewed economic growth. Early tax reform is the key.
Under Obama urgently needed infrastructure projects such as the Keystone pipeline, were routinely delayed for years due to endless environmental impact studies, red-tape, and obstructionist lawsuits encouraged by the Obama Administration. President Trump's infrastructure initiative will fast track strategic, targeted infrastructure investments valued at $1 trillion over 10 years. The proposal will cover more than transportation infrastructure, it will include energy, water and potentially broadband and veteran's hospitals as well. the effort will be guided by the President's "Buy American and Hire American" principle.
This is great news for Alabama where key projects such as Mobiles Interstate 10 Bay Bridge, Montgomery's Outer Loop, Birmingham's Corridor X, and Huntsville's East Arsenal Connector need immediate attention. Alabama must "pull out all stops" to get these projects as well as others across the state funded as they are keys to the future economic development in our great State.
President Trump's actions on trade, taxes, regulatory reform and rebuilding infrastructure have injected unwavering optimism into the economy and especially the American manufacturing industry where optimism is at a 20-year high. As Kelly Johnson, the owner of a family run aerospace company in Southern California stated: "Like so many manufacturers across the country, we are so excited that our president has a laser focus on the economy and manufacturing industry sector,"
Closer to home is the former Alatech latex dipping plant in Eufaula. It once provided over 300 good paying jobs and was a major economic engine for Barbour county. In 2009 the plant was shut down and all the jobs were outsourced to cheap labor countries in the far east. Now through the efforts of Montgomery businessman Greg Calhoun and Comedian Steve Harvey the plant is in the process of restarting and the jobs will be restored.
Our President's focus is all about what is best for America and the American worker; and that should be our focus too.
Perry O. Hooper Jr. is a former State Representative and was the Donald J. Trump for President Campaign State Co-Chair.
Opinion | On the Nov. 3 ballot, vote "no" on proposed Amendment 1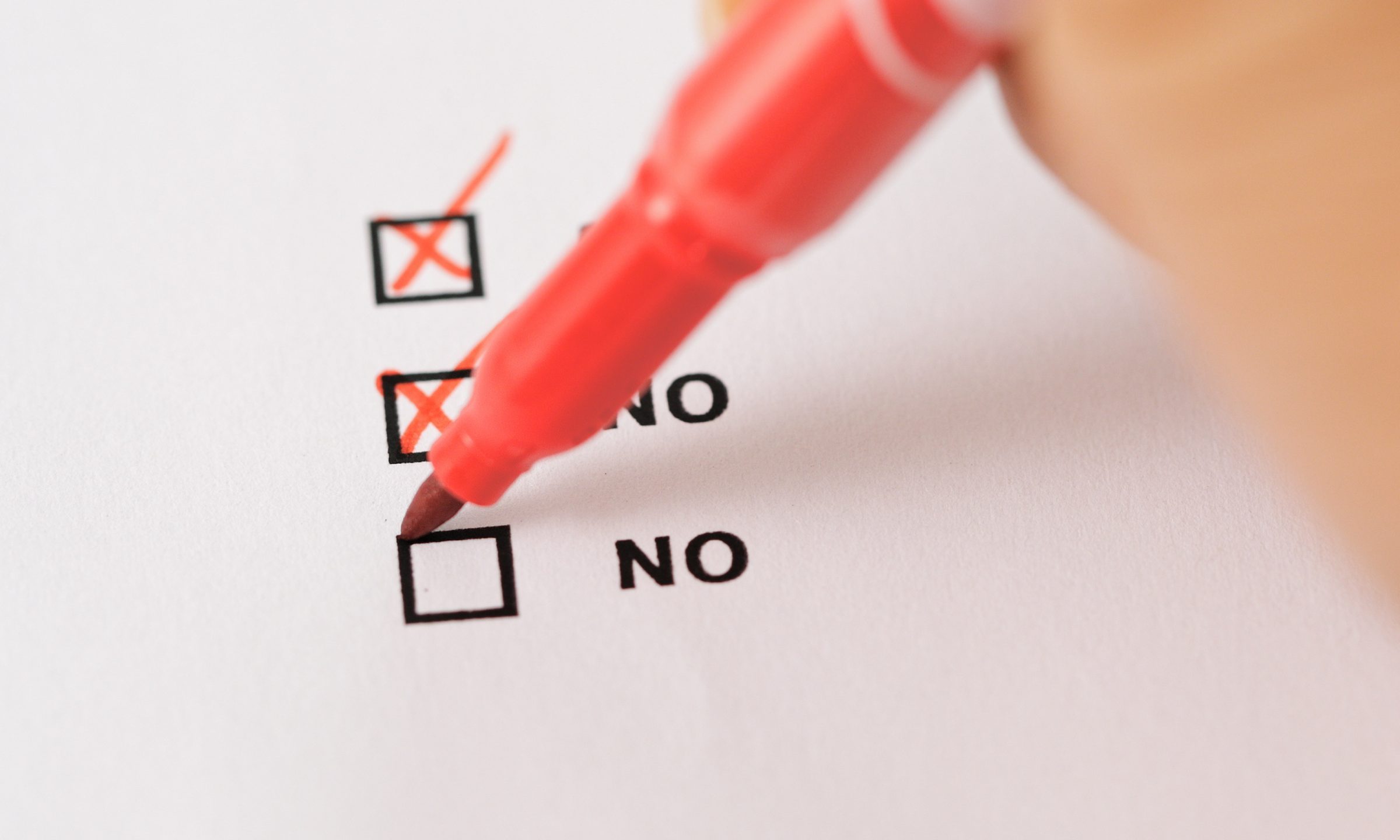 On Nov. 3, 2020, all Alabama voters should vote "no" on proposed Amendment 1. Vote no on Amendment 1 because it could allow state law changes to disenfranchise citizens whom the Legislature does not want to vote. Because Amendment 1 has no practical purpose and because it opens the door to mischief, all voters are urged to vote no.
Currently, the Alabama Constitution provides that "Every citizen of the United States…" has the right to vote in the county where the voter resides. Amendment 1 would delete the word "every" before citizen and replace it with "only a" citizen.
In Alabama, the only United States citizens who cannot vote today are most citizens who have been convicted of a felony of moral turpitude. These felonies are specifically identified in Ala. Code 17-3-30.1.
Without Amendment 1, the Alabama Constitution now says who can vote: every citizen. If voters approve Amendment 1, the Alabama Constitution would only identify a group who cannot vote. With Amendment 1, we, the citizens of the United States in Alabama, thus would lose the state constitutional protection of our voting rights.
In Alabama, no individual who is not a United States citizens can vote in a governmental election. So, Amendment 1 has no impact on non-citizens in Alabama.
Perhaps the purpose of Amendment 1 could be to drive voter turnout of those who mistakenly fear non-citizens can vote. The only other purpose for Amendment 1 would be allowing future Alabama state legislation to disenfranchise groups of Alabama citizens whom a majority of the legislature does not want to vote.
In 2020, the ballots in Florida and Colorado have similar amendments on the ballots. As in Alabama, Citizens Voters, Inc., claims it is responsible for putting these amendments on the ballots in those states. While Citizens Voters' name sounds like it is a good nonprofit, as a 501(c)(4), it has secret political donors. One cannot know who funds Citizen Voters and thus who is behind pushing these amendments with more than $8 million in dark money.
According to Citizen Voter's website, the stated reason for Amendment 1 is that some cities in several other states allow non-citizens to vote. My understanding is that such measures are rare and only apply to voting for local school boards.
And why would a local government's deciding that non-citizens can vote for local school boards be a state constitutional problem? Isn't the good government practice to allow local control of local issues? And again, this issue does not even exist in Alabama.
The bigger question, which makes Amendment 1's danger plain to see, is why eliminate the language protecting "every" citizen's right to vote? For example, Amendment 1 could have proposed "Every citizen and only a citizen" instead of deleting "every" when adding "only a" citizen. Why not leave the "every" citizen language in the Alabama Constitution?
Amendment 1 could allow Alabama new state legislation to disenfranchise some Alabama citizens. Such a change would probably violate federal law. But Alabama has often had voting laws that violated federal law until a lawsuit forced the state of Alabama not to enforce the illegal state voting law.  
The most recent similar law in Alabama might be 2011's HB56, the anti-immigrant law. Both HB56 and Amendment 1 are Alabama state laws that out-of-state interests pushed on us. And HB56 has been largely blocked by federal courts after expensive lawsuits.
Alabama's Nov. 3, 2020, ballot will have six constitutional amendments. On almost all ballots, Amendment 1 will be at the bottom right on the first page (front) of the ballot or will be at the top left on the second page (back) of the ballot.
Let's keep in our state constitution our protection of every voters' right to vote.
Based on Amendment 1's having no practical benefit and its opening many opportunities for mischief, all Alabama voters are strongly urged to vote "no" on Amendment 1.