Who's afraid of Roy Moore?

By Bill Britt
Alabama Political Reporter
Chief Justice Roy Moore has now served 11 months of his suspension—longer than any other judge in the history of the State of Alabama—without a ruling from the specially selected Supreme Court.
Moore waived his requests for oral arguments and asked for an expedited ruling in late February, 2017, and the Court granted these requests two weeks later. Despite these efforts to facilitate the process, Moore's fate remains in limbo because the Special Supreme Court has failed to act.
Why the delay?
Those who agree that Moore conviction was properly adjudicated and those who believe that his prosecution was politicly motivated should all agree that Judge Moore deserves basic fairness afforded to all Americans: an answer from the court.
The only ruling yet to come from the Special Supreme Court. It is a terrible one that sets the precedent that all JIC findings remain secret, even after they are adjudicated. This violates every principle of an open and honest system of justice and casts a pall over the entire process that removed the Chief of the State's highest court.
All of the briefs in Moore's case were filed in January. All the judges need do is read the briefs and rule.
The members of the selected supreme court are:
Judge James Reid, Baldwin County
Judge Billy King, Crenshaw County
Judge Sonny Ferguson, Jefferson County
Judge Robert Cahill, Jefferson County
Judge John Coggin, Cherokee County
Judge Lynn Bright, Montgomery County
Judge Ed McFerrin, Butler County
Each one of these judges is retired and presides over no other cases.
One case, one ruling yet months have passed without action from these appointed justices.
Why?
Chief Justice Roy Moore appealed the Court of the Judiciary's decision in October 2016 to the Supreme Court of Alabama. The justices of that Court recused themselves and Lyn Stuart, the acting chief justice, chose the specially selected Supreme Court.
Moore has been without pay for over six months—longer than any other judge in the history of the State of Alabama. Even the Tallapoosa County Probate Judge, who was suspended for six months without pay for sending pictures of his genitals to a former litigant in his courtroom, is back on the bench today.
Is it possible that the Special Supreme Court does not know what to do? Could it be that the sanctions imposed, which amounts to removal from office (2 years, 4 months suspension), is an illegal sanction because it required a unanimous vote by the Court of the Judiciary, which did not happen?
Is the Alabama Supreme Court, using the specially selected Supreme court, trying to force Moore to retire so they do not have to rule on the sanctions?
Whatever the reasoning for the delay the case against the State's Chief Justice now appears more political and less in furtherance of justice and fairness.
It would appear that in the shadows of the Supreme Court and in the backrooms of political dealmaking, some are deeply afraid of Roy Moore.
Opinion | Let's hope for Reed's success
Reed's temperament and style appear right for this moment in Alabama's history.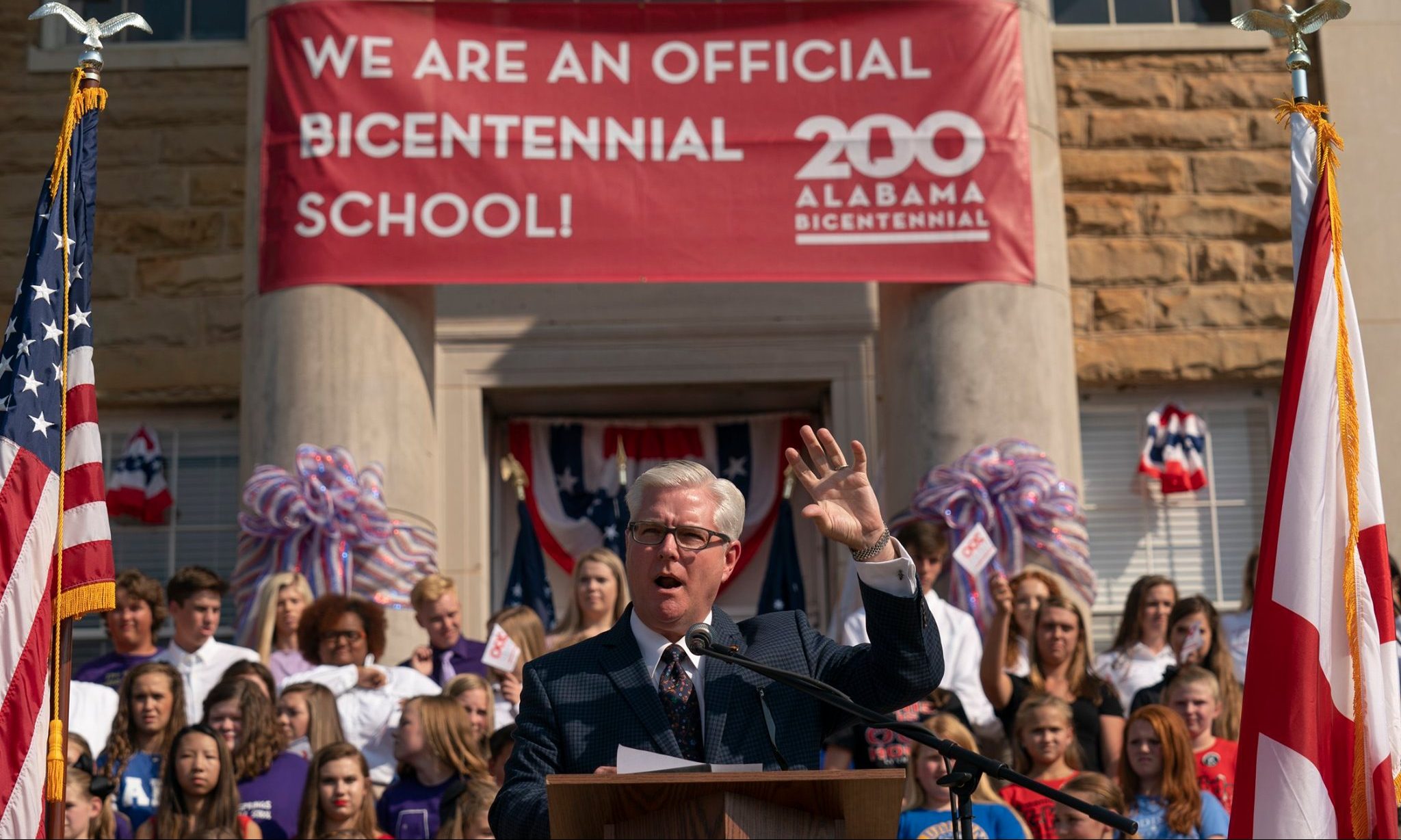 State Sen. Greg Reed, R-Jasper, will lead the Alabama Senate as president pro tem during the upcoming 2021 legislative session. What changes will Reed bring to the upper chamber, and how will his leadership differ from his predecessor? No one knows for sure.
Reed succeeds Sen. Del Marsh, who has served as president pro tem since Republicans took control of the Statehouse in 2010. Marsh, along with then-Gov. Bob Riley, current felon Mike Hubbard and ousted BCA Chair Billy Canary orchestrated the 2010 takeover that saw the Republican rise to dominance.
Reed, who won his Senate seat the same year, was not a charter member of the Republican ruling class, but he benefited from the power sift.
Mild-mannered and studious with a quiet charm, Reed has steadily ascended the ranks of Senate leadership. His silver hair and calm determination have served him well. Reed is a senatorial figure straight out of Hollywood's central casting.
In all, Reed is nearly universally liked and respected, which in the near term is a hopeful sign of potential success. But political leadership always comes with a warning: "Friends come and go, enemies accumulate."
Reed's relationship with Gov. Kay Ivey is certainly less contentious than Marsh's and gives rise to the belief that there will be greater cooperation between the executive and the Senate.
With the economy and public health under dire stress due to the ravages of COVID-19, legislative priorities are fixed: get people back to work and eradicate the coronavirus.
However, one of Reed's first tests will be whether he can cool the smoldering anger of those senators who still feel the sting of Ivey's rebuke over the allocation of CARES Act funds. He will also need to resist those who want to punish the administration over its use of public health statutes to implement mask mandates and other safety measures to prevent the deadly coronavirus spread.
Despite outward declarations of a unified body, the State Senate is a small, insular and unwieldy beast where egos loom large and consensus on policies is often tricky to achieve except on "red meat issues."
Building a coalition on policy in the Senate is often a combination of horse-trading, cajoling and carefully applied pressure. The way forward in the near term is exact: pass legislation that spurs economic recovery and mitigates the health crisis at hand.
But Reed will also simultaneously need to recognize what comes next for justice reform, prison construction, gambling and a myriad of other pressing issues. His job will be to understand the prevailing winds, which are evolutionary, not revolutionary.
As author Doris Kearns Goodwin noted in Lyndon Johnson and the American Dream: "For political leaders in a democracy are not revolutionaries or leaders of creative thought. The best of them are those who respond wisely to changes and movements already underway. The worst, the least successful, are those who respond badly or not at all, and those who misunderstand the direction of already visible change."
Reed's temperament and style appear right for this moment in Alabama's history.
As President Abraham Lincoln said, "If you want to test a man's character, give him power."
Let's all hope that Reed passes the test.