A great movie, but would anyone believe it?

INSIDE THE STATEHOUSE
by Steve Flowers
We in the Deep South have a unique history of political theatrics. The only northern states that rival our colorfulness are New Jersey and Illinois. In those two states you are expected to be corrupt, especially Chicago.
Our most colorful southern state has always been Louisiana. The parishes and bayous of the Pelican State gave us Huey Long and other characters. No other states can hold a candle to Louisiana's brazen corruption. They not only expect their politicians to steal and cavort, they frown on them if they do not. The environment of Louisiana politics is bred towards corruption and debauchery. They not only gave us the glamour of the King Fish, Huey Long, they are proud of their infamous reputation.
Well folks if you look at us here in the good old Heart of Dixie over the past few years we are probably giving Louisiana a run for its money. A cursory look at the record reveals that our Speaker of the House of Representatives, Mike Hubbard, was caught and convicted of taking bribes for sponsoring and passing legislation. Our 74-year-old doctor Governor Robert Bentley fell in love with his 44-year-old number one advisor, lost all his wits, and has resigned from office in disgrace. He pled guilty to a misdemeanor charge and agreed never to run for office again. The House of Representatives was poised to impeach him had he not resigned.
Ole Bentley had become an irrelevant clown and fodder for late night talk shows. The State is better off with Lt. Governor, Kay Ivey, serving out the remaining 20 months of Bentley's term.
Bentley, in a charade promulgated by his desire to not be indicted for his shenanigans, gave the U.S. Senate Seat vacated by Jeff Sessions to the sitting Attorney General Luther Strange to avoid prosecution. Therefore, our new junior U.S. Senator is in Washington with the taint of Bentley's scandal hovering over his head with the appearance that he is there due to audacious collusion.
We have an even richer novel that has transpired in Jefferson County, our most populous and supposedly urbane county. It made national news a year ago when the Mayor and President of the City Council got into a fistfight in the Birmingham City Hall. However, a new development is even more bizarre. During the fall elections, Democrats won all of the Jefferson County judgeships. Along with the judgeships, Jefferson County voters elected a Democratic District Attorney. Democrat Charles Henderson beat incumbent Republican Brandon Falls by over 10,000 votes. Get this folks, the sitting DA trumps up a perjury charge against the new DA a few days before he was to take office. Falls convened a grand jury on January 12 and returned an indictment the next day on January 13. Henderson was to take office the following Monday.
As anybody knows, a prosecutor can indict a potato for anything at any time. This scenario proves that point. The loser, Falls, got the winner, Henderson, indicted for perjury.
This is so bizarre and corrupt a situation that it makes the aforementioned stories pale in comparison. It makes Jefferson County and Alabama look like a third world banana republic. There are rampant rumors that the State's top watchdog, Prosecutor Matt Hart, is camped out in Jefferson County and massive indictments are on the way. It has been over 70 years since Louisiana had a similar scenario. Nobody has been as brash in between.
The Louisiana King Fish Huey Long was assassinated on the steps of the capitol in Baton Rouge. Huey Long's brother, Earl Long, followed his famous older brother as governor. Earl was one colorful character. His opponents decided to seize power from Earl. They took control of the state police and had Earl arrested and put in the state insane asylum. One of the best political movies ever is entitled "Blaze" starring Paul Newman and it illustrates this story of Louisiana political lore. I recommend it for entertainment.
These past two years in Alabama politics would make for a good movie. This latest Jefferson County fiasco would have to be a part of the plot. Look out Louisiana; we've got some good theater in the Heart of Dixie.
See you next week.
Steve Flowers is Alabama's leading political columnist. His weekly column appears in over 60 Alabama newspapers. He served 16 years in the state legislature. Steve may be reached at www.steveflowers.us.
Print this piece
Opinion | Instead of fixing a school for military kids, how about just fixing the schools for all kids?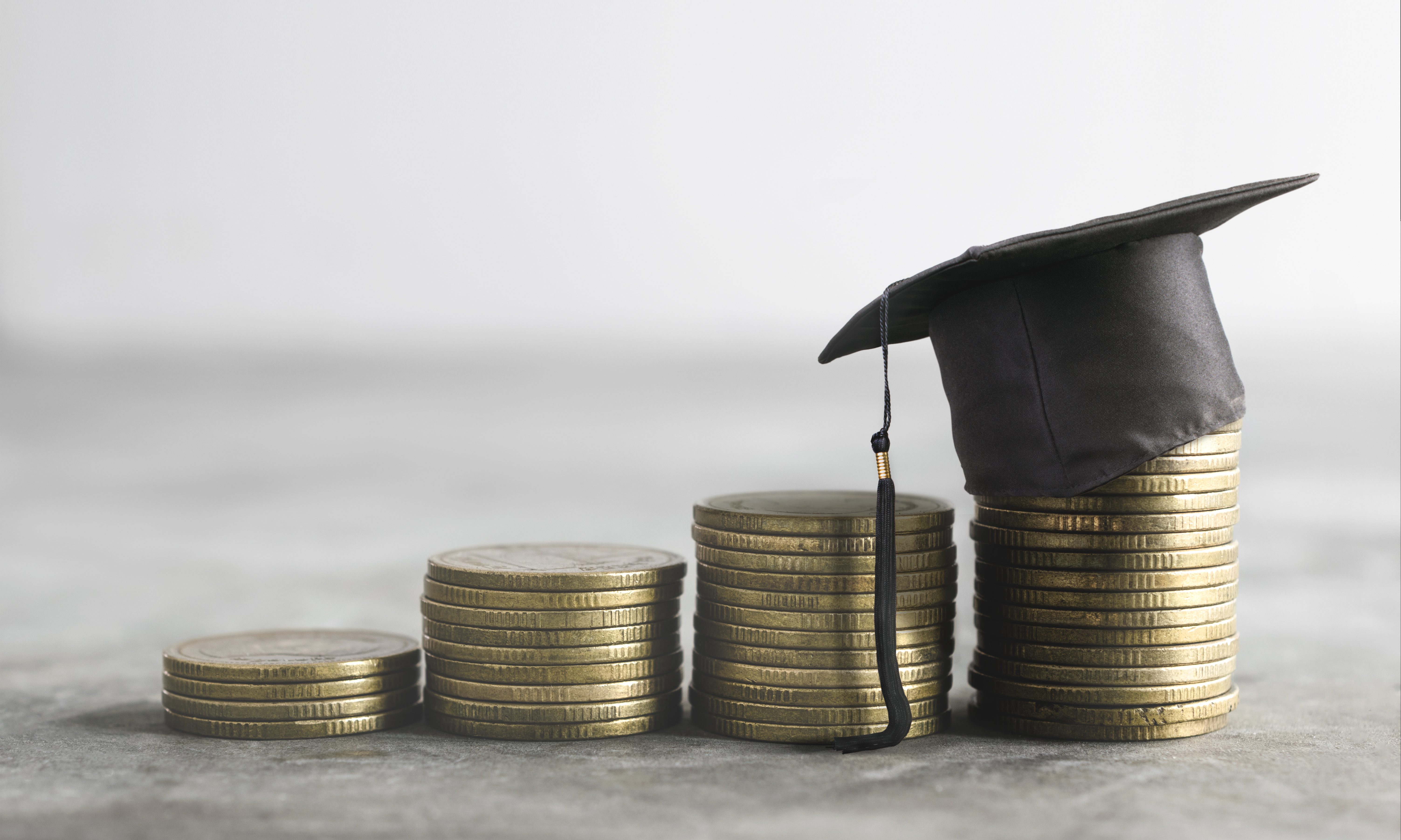 The education of police officers' kids isn't worth any extra effort. 
Same for the kids of nurses and firefighters. Ditto for the kids of preachers and social workers. 
No, in the eyes of the Republican-led Alabama Legislature, the children of this state get what they get and lawmakers aren't going to go out of their way to make sure any of them get a particularly good public education. 
Except, that is, for the kids of active duty military members stationed at bases in this state. 
They matter more. 
So much so that the Alabama Senate last week passed a bill that would create a special school to serve those kids — and only those kids. To provide those kids — and only those kids — with a quality education. 
An education better than the one available right now to the thousands of children who attend troubled school systems, such as the one in Montgomery. 
The charter school bill pushed by Sen. Will Barfoot at the request of Lt. Gov. Will Ainsworth carves out a narrow exception in the Alabama Charter School law, and it gives the right to start a charter school located at or near a military base — a school that will be populated almost exclusively (and in some cases, absolutely exclusively) by the kids of military members. 
The explanation for this bill from Barfoot was surprisingly straightforward. On Tuesday, Ainsworth's office sent information packets around to House members to explain the necessity of the bill. 
In each case, the explanation was essentially this: the Maxwell Air Force Base folks don't like the schools in Montgomery and it's costing the state additional federal dollars because top-level personnel and programs don't want to be in Montgomery. 
And in what has to be the most Alabama response to a public education problem, the solution our lawmakers came up with was to suck millions of dollars out of the budget of the State Education Department budget and hundreds of thousands out of the budget of a struggling district and use it to build a special school that will provide a better level of education to a small group of kids simply because it might generate more federal tax dollars. 
And because having your name attached to a bill that supposedly aids the military looks good, so long as no one thinks about it too hard. 
But in the meantime, as this special school is being built, the hardworking, good people of Montgomery — some of them veterans and Reservists themselves — are left with a school district that is so recognizably bad that the Legislature is about to build a special school to accommodate these kids. 
Seriously, wrap your head around that. 
Look, this will come as a shock to many people, but I like Will Ainsworth. While we disagree on many, many things, I think he's a genuine person who believes he's helping people. 
The problem is that he is too often surrounded by conservatives who think every issue can be solved with a bumper sticker slogan and screaming "free market!" And who too often worry too much about the political optics and too little about the real life effects. 
And Montgomery Public Schools is as real life as it gets.
Right now, there are nearly 30,000 kids in that system. And they need some real, actual help — not the window dressing, money pit BS they've been handed so far through LEAD Academy and the other destined-for-doom charters. And they sure as hell don't need a special charter for military kids to remind them that the school system they attend isn't good enough for the out-of-towners. 
Stop with the facade and fix the school system. 
You people literally have the power and the money to do this. Given the rollbacks of tenure laws and the passage of charter school laws and the Accountability Act, there is nothing that can't be done. 
Listen to your colleagues on the other side, who took tours recently of charter schools in other states — charters that work with underprivileged students and that have remarkable success rates. Hell, visit those charters yourself. Or, even better, visit some states that have high performing public schools in high poverty areas, and steal their ideas. 
But the one thing you cannot do is leave children behind. Whatever your solution, it cannot exclude some segment of the population. It cannot sacrifice this many to save that many. 
That sort of illogical thinking is what landed Montgomery — and many other areas of the state — in their current predicaments. Carving out narrow pathways for a handful of students has never, ever worked. 
Let's stop trying it.
Print this piece