Moores' Foundation for Moral Law threatens legal action against Washington Post

By Chip Brownlee
Alabama Political Reporter
The Foundation for Moral Law — a right-leaning legal advocacy group founded by US Senate candidate Roy Moore and headed by his wife, Kayla Moore — threatened legal action against the Washington Post on Wednesday night in response to a series of articles highlighting Moore's relationship with the nonprofit organization.
Trenton Garmon, a Gadsden, Alabama, attorney representing the Foundation requested the Post cease and desist "from making false statements about the Foundation and its founder," the Foundation said in a statement.
"Garmon further advised the Post that if they do not promptly comply with the Foundation's demands, legal action will be forthcoming," the Foundation said.
The Post's investigative unit published a series of pieces in October including one that reported Moore took a $180,000-per-year salary from the Foundation even after saying publicly that he did not take a "regular salary.
From 2007 to 2012, Moore collected $1 million in compensation as president, far exceeding the total disclosed in the group's public tax filings, according to the Post's report. Part of the payments was given in the form of a promissory note for back pay worth $540,000 or an equal stake in the group's historic headquarters in downtown Montgomery.
The Post has not issued any corrections to the story, signaling that the newspaper stands by its reporting. The newspaper responded to the Foundation's criticism and criticism from Moore's campaign, saying it supported its reporters' work.
Moore's campaign chairman Bill Armistead has called the reports "hit pieces" and accused the paper and its reporters of being biased against Moore, who is facing Democrat and former U.S. Attorney Doug Jones in the December special election.
"Judge Moore is an honorable man who has served the public according to the highest of ethical standards and in accordance with the law," Armistead said in October. "The Washington Post should retract its story immediately and fire the reporters who cooked up this latest batch of fake news."
Another report from the Washington Post said Moore did not report to the Internal Revenue Service that the Foundation guaranteed him $498,000 in back pay in 2011. The promissory note would have generated a $100,000 tax bill, according to five tax experts and accountants interviewed by the Post. The note could have been cashed in on demand.
The promissory notes were later updated to the $540,000 amount in 2012.
Of a total pay of $1,050,000 from 2007 to 2012, the Foundation only disclosed $977,892 of it, according to the public tax filings and internal documents reviewed by The Post.
Moore's campaign has said he wouldn't have to pay taxes on the promissory note until he cashed it in, which his campaign said he has yet to do, citing their own tax experts.
"The Washington Post recently published a number of hit pieces on Judge Moore and how he was compensated by the Foundation for Moral Law for work performed on their behalf," Armistead said in October. "The stories have contained misrepresentations and inconsistencies designed, not to tell the truth, but to hurt Judge Moore politically."
Armistead pointed to the two different numbers in the separate reports as contradictions, though the Post was referring to the 2011 total of $498,00 in the second report and the 2012 grand total of $540,000 in the first report.
The Post based their articles off of public and internal charity documents, their review of which found that "errors and gaps" obscured the compensation to Moore. The Foundation, founded in 2002 by Moore, is a 501(c)(3) nonprofit that opposes same-sex marriage, abortion and transgender rights, supports public prayer and advocates against strict interpretation of the separation of church and state.
The attorney representing the foundation went on to demand the Washington Post "remove any and all false statements from its media sites, notify its constituents and other media that the statements were false, and advise the Foundation of the number of people who visited the sites containing the false information."
One more article from the Washington Post's investigative unit reported that the Foundation historic building is up for sale, which could allow Moore to cash in on the $540,000 in back pay because the promissory note was backed by a second mortgage on the Foundation's headquarters.
Polls currently show Moore leading Jones in the race to be Alabama's next senator.
Madison County mask order goes into effect Tuesday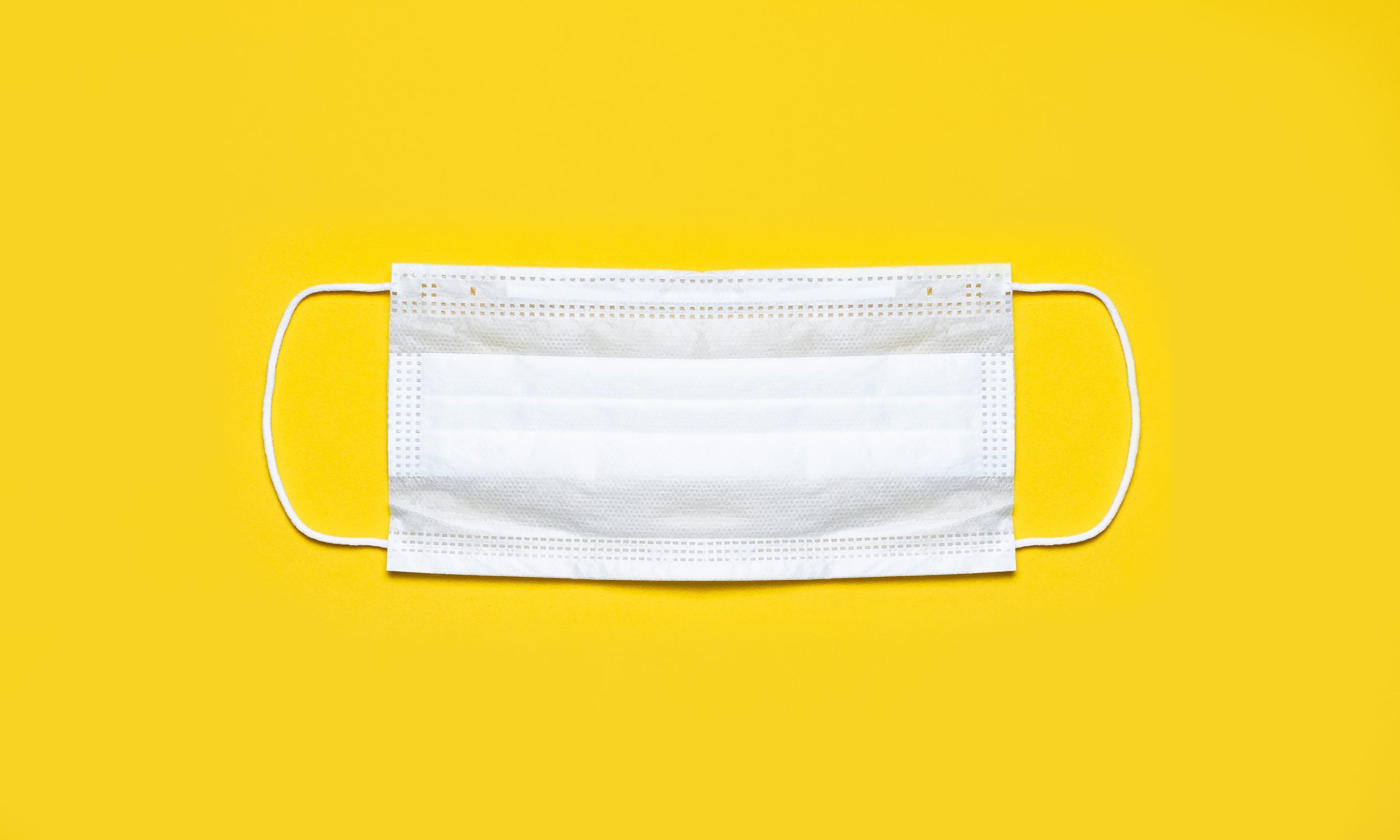 Madison County's health officer issued a face mask order to slow the spread of COVID-19, which goes into effect Tuesday at 5 p.m. 
Madison County Health Officer Dr. Karen Landers, who also serves as the assistant state health officer, issued the order, which requires those over the age of 2 to wear masks in businesses or venues open to the public, while on public transportation, in outdoor areas open to the public where 10 or more people are gathered and where maintaining 6 feet of distance from others is not possible. 
"We need to do all we can to limit the spread of COVID-19," State Health Officer Dr. Scott Harris said in a statement. "Until we have a vaccine or treatment for COVID-19, wearing a face covering in public is a key measure we have available to prevent transmission of the virus."
Huntsville Mayor Tommy Battle in a statement expressed support for the mask order. Madison County now joins Jefferson County, Montgomery, Mobile and Selma in requiring masks while in public. 
"This is a simple math problem. Since June 16, the number of positive cases in Madison County has tripled, and the number of hospitalizations has increased 660 percent," Battle said in the statement. "We need to take precautionary measures, such as wearing face covers, distancing 6 feet, and handwashing to provide a safe environment for our citizens." ​​
Madison Mayor Paul Finley also noted the surging cases and said he supports the order. 
"Since day one, we as elected officials have said we would work to find the balance of personal versus economic health. While personal responsibility is still paramount, our dramatic rising numbers dictate this step be taken to continue to support all citizens' safety," Finley said in a statement. 
Medical experts believe COVID-19 is most often spread when an infected person, with or without symptoms, talks, coughs or sneezes. Studies have shown that wearing masks reduces transmission of coronavirus.
Other exceptions to Madison County's mask order include:
Persons while eating or drinking.

Patients in examination rooms of medical offices, dental offices, clinics or hospitals where their examination of the mouth or nasal area is necessary.

Customers receiving haircare services, temporary removal of face coverings when needed to provide haircare.

Occasions when wearing a face covering poses a significant mental or physical health, safety or security risk. These include worksite risks.

Indoor athletic facilities. Patrons are not required to wear face coverings while actively participating in permitted athletic activities, but employees in regular interaction with patrons are required to wear face coverings or masks.

Private clubs and gatherings not open to the public and where a consistent 6-foot distance between persons from different households is maintained.
"Although not mandated, face coverings are strongly recommended for congregants at worship services and for situations where people from different households are unable to or unlikely to maintain a distance of 6 feet from each other," the department said in a statement on the order.

This is a simple math problem. Since June 16, the number of positive cases in Madison County has tripled, and the number of hospitalizations has increased 660 percent."
Parents must ensure children over 2 years old wear masks in public, and childcare establishments and schools are to develop their face covering policies and procedures, according to the department.

The order also mandates that businesses and venues open to the public provide a notice stating that face coverings are required inside, and signage is required at all public entrances. 
"Wearing a face covering can help keep family, co-workers, and community safe," Harris said. "This is the simplest act of kindness you can take for yourself, your family and your community, especially for those who are at high risk of contracting the virus."
The Alabama Department of Public Health advises these actions to prevent the spread of COVID-19:
Wash your hands frequently with soap and water for 20 seconds

Social distance by staying 6 feet away from others

Avoid people who are sick

Stay home if you can; work remotely if possible

Cover your mouth and nose with a face covering when around others

Cover coughs and sneezes

Clean and disinfect frequently touched surfaces

Monitor your health