First 7,000 Alabama children will lose health coverage beginning New Year's Day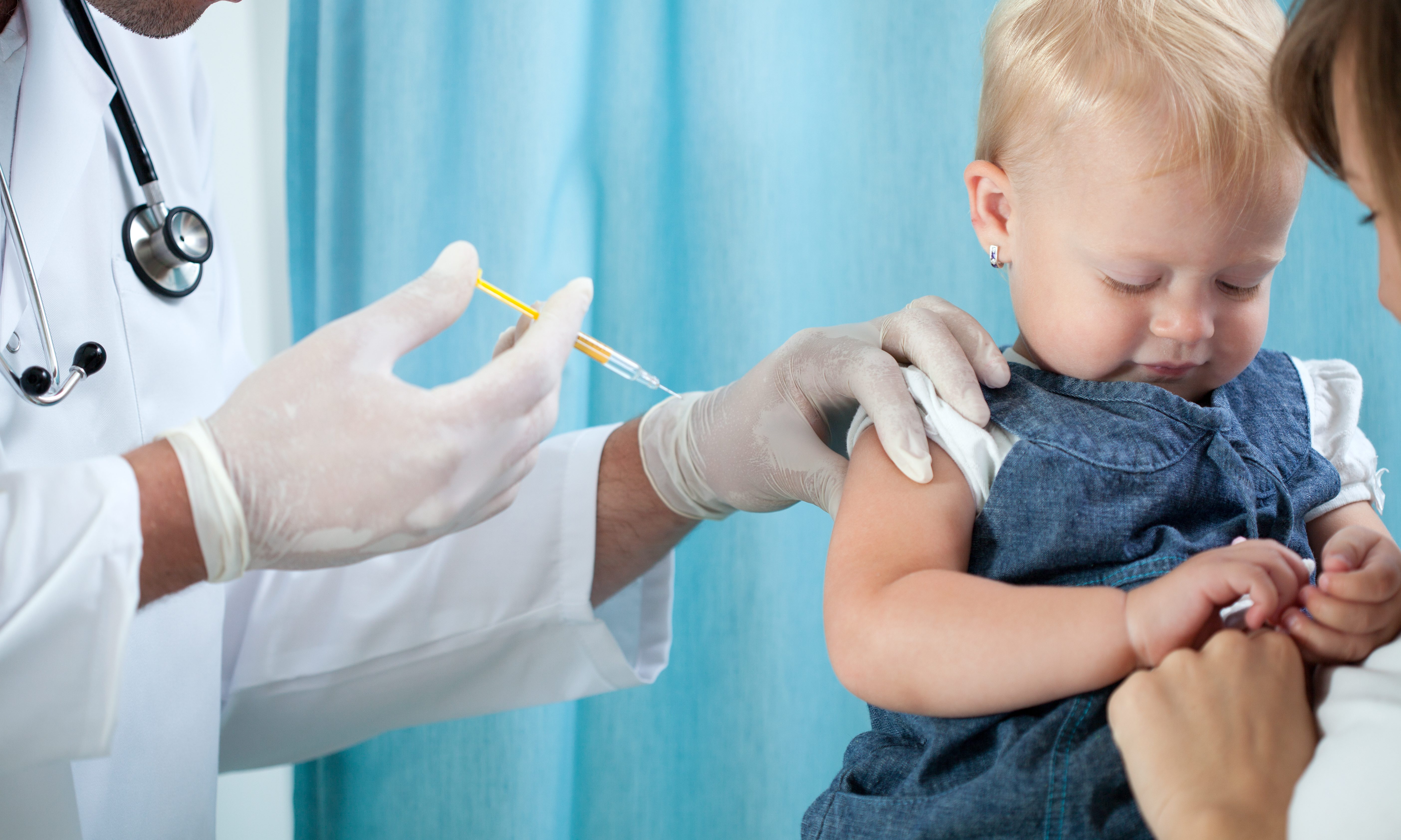 By Chip Brownlee
Alabama Political Reporter
Thousands of children could lose their health insurance beginning New Year's Day, and tens of thousands more are set to lose their coverage Feb. 1 if Congress doesn't approve funding for the Children's Health Insurance Program.
Up to 7,000 children enrolled in ALL Kids — one part of Alabama's CHIP program — will be kicked off their plans come January, according to a Kaiser Health News report. The 7,000 children are among those who would typically renew their annual coverage in January.
All 84,000 children enrolled in ALL Kids will lose their insurance coverage on Feb. 1 if no deal is reached in Congress to fund the CHIP program, which provides insurance to more than 9 million low-income children nationwide. Without federal funding, Alabama won't be able to continue the $200-million-a-year ALL Kids program.
"That is absolutely my main focus, the realization of how devastating this will be to families, to get a letter a few days after Christmas, telling them that their children's health insurance will end Feb. 1," Alabama CHIP director Cathy Caldwell said earlier this month. "It's awful."
On Monday, the Alabama Department of Public Health announced that it would freeze enrollment for ALL Kids beginning January 1, which would effectively prevent renewal for about 7,000 children who would normally renew their coverage beginning Jan. 1.
Officials will also begin sending out notices beginning the day after Christmas to the families of all 84,000 children who will lose coverage on Feb. 1. The letters inform families that coverage will end, regardless of the "good thru date" on their children's insurance card, unless Congress continues funding.
"If we know, say by Christmas, we will not send the letter," Caldwell said. "If we know by mid-January, we will not cancel. We are, even with our computer system changes, doing it hoping that we never have to turn it on."
Alabama was the first state to fully implement CHIP under President Bill Clinton's administration, and in 1997, before the program began, 168,600 children — about 20 percent of the state's kids — were uninsured. Now, only 2.4 percent are uninsured.
"That record has earned Alabama's program national recognition as the 'Star of the South,'" said ARISE Citizens' Policy Project policy director Jim Carnes.
This year, Alabama became the first state to announce contingency plans to end coverage as funding dwindles.
States are allowed to enroll CHIP-eligible children in Medicaid, create a separate CHIP program or do a combination of both. Alabama is one of the states with a combination of both. The ALL Kids program provides medical and mental health coverage — through Blue Cross Blue Shield of Alabama with premiums and co-pays — to families who make too much for Medicaid but still qualify by CHIP eligibility standards.
Nationwide, the separate CHIP standalone programs, like ALL Kids, are those most at risk of shutting down. At least 25 states are set to run out of money for standalone CHIP programs beyond January, according to a Georgetown University study. The 7,000 children who are set to lose coverage in Alabama in January are among 1.9 million children nationwide who could lose coverage in January.
If the state is forced to shut down the whole ALL Kids program on Feb. 1, the remainder of the 84,000 children will be among another million to lose their coverage in February, according to the same study.
Another 75,000 children are provided health care by the Medicaid component of the CHIP program. Those children are not expected to lose their coverage thanks to a "maintenance of effort" provision of the Medicaid program, which requires that states keep the same eligibility standards for children enrolled in Medicaid until 2019.
But Alabama will need to pump more money into Medicaid if federal funding is not continued for CHIP. Medicaid expansion under CHIP had been funded at 100 percent since the implementation of the Affordable Care Act, but if federal funding is not continued, Alabama will have to pick up 20 percent of the tab.
"If we had to do that all of the sudden, it's really going to cause us a problem in the General Fund for what we're going to be debating starting here in January," said State Rep. Steve Clouse, who chairs the Alabama House Ways and Means General Fund Committee, in an interview with APR earlier this week.
The costs could be upward of $45 million a year, Clouse said.
"Ending ALL Kids also places a strain on Alabama's threadbare General Fund," Carnes said. "CHIP funds now pay for the health care of around 75,000 children enrolled in Medicaid, who will continue to receive coverage but at new cost to the state."
States have a couple of options if no funding is approved for CHIP before their programs run out of money. In Alabama, the options look like this: the state could cancel coverage through ALL Kids or it could shift ALL Kids enrollees to Medicaid by expanding eligibility for Medicaid.
Though some lawmakers have shown a willingness to try the second option, it doesn't appear likely given Alabama's budget woes. That option could add an additional $40 million, even with federal matching funds, to the $45 million bill for the children in the Medicaid component. In total, covering all 160,000 CHIP enrollees through a Medicaid expansion would cost upward of $80 million.
"If they don't extend the [ALL Kids] program, they'll be off," Clouse said. "Unless someone comes up with a significant amount of money, I don't see how we could fund it."
In recent years, the Legislature has faced massive shortfalls as Medicaid and prisons costs rose. Last year, lawmakers were able to save a $90 million reserve thanks to settlement money from the 2011 BP Deepwater Horizon oil spill, but much of that will be spent this year on mandated prison improvements and other essential costs. In May, lawmakers approved putting that money aside knowing that next spring would present new, unexpected costs on the healthcare front, but the surplus from last year likely can't cover all of the new costs.
The more likely reality is what officials are planning for: that ALL Kids will just end, and the 84,000 children will lose their coverage. Those who lose ALL Kids will be screened for Medicaid eligibility, but Caldwell has said less than 10 percent may be eligible for Medicaid.
The remaining children who aren't eligible for Medicaid will be directed to the federal Health Insurance Marketplace, set up by the Affordable Care Act, where some families may be eligible for subsidies. But premiums, copays and deductibles will be much higher than through the CHIP program and many families may find the costs prohibitive.
Despite being a near-universally popular program publicly supported by both Republicans and Democrats, CHIP funding dropped in priority as lawmakers in D.C. pushed through and celebrated a $1.5 trillion tax cut Wednesday. While there is a possibility CHIP may be funded Friday in a last-minute continuing resolution needed to avert a government shut down, it may be off the books until after the New Year.
Funding for the program expired in September at the end of the fiscal year, but Congress has known since April that the program would need renewal.
While the Senate Finance Committee approved an extension of the program in October and the Republican-led House passed funding in November, neither of the bills have gained traction as Democrats objected to the cuts Republicans have proposed to "pay for" the renewal.
The House bill slashed funding from other public health programs set up under Obamacare and raised some Medicare premiums for more wealthy beneficiaries.
Print this piece
House passes General Fund Budget
By Brandon Moseley
Alabama Political Reporter
The Alabama House of Representatives passed the state General Fund Budget on Tuesday.
The General Fund Budget for the 2019 fiscal year is Senate Bill 178. It is sponsored by Sen. Trip Pittman, R-Montrose. State Rep. Steve Clouse, R-Ozark, carried the budget on the House floor. Clouse chairs the House Ways and Means General Fund Committee.
Clouse said, "Last year we monetized the BP settlement money and held over $97 million to this year."
Clouse said that the state is still trying to come up with a solution to the federal lawsuit over the state prisons. The Governor's Office has made some progress after she took over from Gov. Robert Bentley. The supplemental we just passed added $30 million to prisons.
The budget adds $50 million to the Department of Corrections.
Clouse said that the budget increased the money for prisons by $55,680,000 and includes $4.8 million to buy the privately-owned prison facility in Perry County.
Clouse said that the budget raises funding for the judicial system and raises the appropriation for the Forensic Sciences to $11.7 million.
The House passed a committee substitute so the Senate is either going to have to concur with the changes made by the House or a conference committee will have to be appointed. Clouse told reporters that he hoped that it did not have to go to conference.
Clouse said that the budget had added $860,000 to hire more Juvenile Probation Officers. After talking to officials with the court system that was cut in half in the amendment. The amendment also includes some wording the arbiters in the court lawsuit think we need.
The state General Fund Budget, SB178, passed 98-1.
Both budgets have now passed the Alabama House of Representatives.
The 2019 fiscal year begins on Oct. 1, 2018.
In addition to the SGF, the House also passed a supplemental appropriation for the current 2018 budget year. SB175 is also sponsored by Pittman and was carried by Clouse on the floor of the House.
SB175 includes $30 million in additional 2018 money for the Department of Corrections. The Departmental Emergency Fund, the Examiners of Public Accounts, the Insurance Department and Forensic Sciences received additional money.
Clouse said, "We knew dealing with the federal lawsuit was going to be expensive. We are adding $80 million to the Department of Corrections."
State Representative Johnny Mack Morrow, R-Red Bay, said that state Department of Forensics was cut from $14 million to $9 million. "Why are we adding money for DA and courts if we don't have money for forensics to provide evidence? if there is any agency in law enforcement or the court system that should be funded it is Forensics."
The supplemental 2018 appropriation passed 80 to 1.
The House also passed SB203. It was sponsored by Pittman and was carried in the House by State Rep. Ken Johnson, R-Moulton. It raises securities and registration fees for agents and investment advisors. It increases the filing fees for certain management investment companies. Johnson said that those fees had not been adjusted since 2009.
The House also passed SB176, which is an annual appropriation for the Coalition Against Domestic Violence. The bill requires that the agency have an operations plan, audited financial statement, and quarterly and end of year reports. SB176 is sponsored by Pittman and was carried on the House floor by State Rep. Elaine Beech, D-Chatham.
The House passed Senate Bill 185 which gives state employees a cost of living increase in the 2019 budget beginning on October 1. It was sponsored by Sen. Clyde Chambliss, R-Prattville and was being carried on the House floor by state Rep. Dimitri Polizos, R-Montgomery.
Polizos said that this was the first raise for non-education state employees in nine years. It is a 3 percent raise.
SB185 passed 101-0.
Senate Bill 215 gives retired state employees a one time bonus check. SB215 is sponsored by Senator Gerald Dial, R-Lineville, and was carried on the House floor by state Rep. Kerry Rich, R-Guntersville.
Rich said that retired employees will get a bonus $1  for every month that they worked for the state. For employees who retired with 25 years of service that will be a $300 one time bonus. A 20-year retiree would get $240 and a 35-year employee would get $420.
SB215 passed the House 87-0.
The House passed Senate Bill 231, which is the appropriation bill increase amount to the Emergency Forest Fire and Insect and Disease Fund. SB231 is sponsored by Sen. Steve Livingston, R-Scottsboro, and was carried on the House floor by state Rep. Kyle South, R-Fayette.
State Rep. Elaine Beech, D-Chathom, said, "Thank you for bringing this bill my district is full of trees and you never know when a forest fire will hit.
SB231 passed 87-2.
The state of Alabama is unique among the states in that most of the money is earmarked for specific purposes allowing the Legislature little year-to-year flexibility in moving funds around.
The SGF includes appropriations for the Alabama Medicaid Agency, the courts, the Alabama Law Enforcement Agency, the Alabama Department of Corrections, mental health, and most state agencies that are no education related. The Alabama Department of Transportation gets their funding mostly from state fuel taxes.
The Legislature also gives ALEA a portion of the gas taxes. K-12 education, the two year college system, and all the universities get their state support from the education trust fund (ETF) budget. There are also billions of dollars in revenue that are earmarked for a variety of purposes that does not show up in the SGF or ETF budgets.
Examples of that include the Public Service Commission, which collects utility taxes from the industries that it regulates. The PSC is supported entirely by its own revenue streams and contributes $13 million to the SGF. The Secretary of State's Office is entirely funded by its corporate filing and other fees and gets no SGF appropriation.
Clouse warned reporters that part of the reason this budget had so much money was due to the BP oil spill settlement that provided money for the 2018 budget and $97 million for the 2019 budget. Clouse said they elected to make a $13 million repayment to the Alabama Trust fund that was not due until 2020 but that is all that was held over for 2020.
Clouse predicted that the Legislature will have to make some hard decisions about revenue in next year's session.
Print this piece