By Chip Brownlee
Alabama Political Reporter
Longtime Alabama education advocate Larry Lee, who writes weekly columns and publishes a blog on education policy, is running for a seat on the Montgomery County School Board.
Lee announced Monday that he would be seeking the seat for District 2.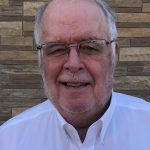 Five of the seven elected seats on the school board are up for election this year, and District 2 incumbent member Durden Dean is not seeking re-election.
"The public school situation in Montgomery is not good and has been well-documented," Lee said. "But instead of making hard choices and facing harsh realities, we're looking for 'quick fixes' and falling behind even more."
Most public high schools in Montgomery County Public Schools were deemed failing earlier this month. All non-magnet high schools, 11 in total, made the failing list — only Birmingham, with a much larger school system, had more failing schools. Last year, the Alabama Department of Education voted to intervene with some MPS schools based on their financial and academic shortfalls.
Lee said the Montgomery County Public Schools system is stratified, with private schools and public magnet schools exceeding performance standards while "traditional" high schools fall far behind.
LAMP, the MPS crown jewel, has often performed as one of the best schools in the country, while other MPS schools are some of the most underfunded and low-performing in the country.
"This 40 percent gap is huge and tells us that if we only focus on academics in the traditional schools, we will scarcely move the needle," Lee said.
Lee said poverty can be a good indicator of school performance. He pointed to the fact that only 20 percent of magnet school students are on free-reduced lunches while 62 percent of traditional high school students qualify for free-reduced lunches.
Lee's blog, Education Matters, where he blogs for "common sense approaches to solving education challenges," regularly reaches more than 250,000 pageviews a year, he said. He's also compiled a recent nationally acclaimed study, Lessons Learned from Rural Schools, that highlighted the successes of 10 rural Alabama elementary schools.
He's chaired the state advisory Home Instruction for Parents of Preschool Youngsters board and was a charter member of the National Network for Public Education. Today'he's a member of the National Rural Schools Collaborative board.
"Education truly is everyone's business," says Lee. This means the faith community, business community, civic clubs, non-profits and others," Lee said. "There was a time when 'community' and 'schools' were essentially one and the same. We need to again
embrace that concept."
Lee was also a key figure in creating the Black Belt Teacher Corps at the University of West Alabama.
If elected, Lee said it is extremely important that new board members be people who have a track record of working for and on behalf of public schools.
"We need demonstrated commitment to do the job at hand," he said.
Lee and his children attended public schools, and he went on to receive his degree from Auburn University. He made a career in journalism and community and economic development.