Opinion | Inside the Statehouse: Entering the home stretch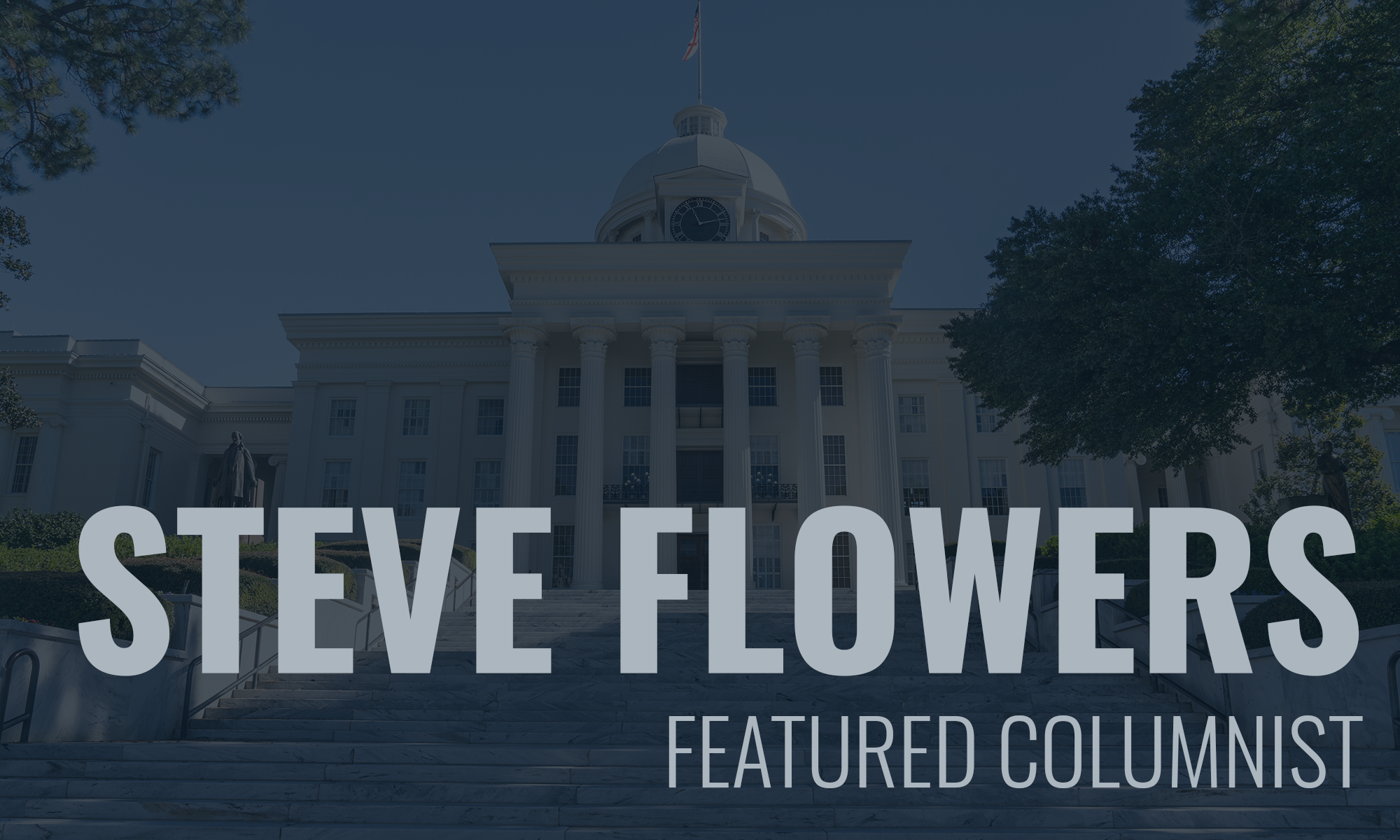 Folks, we are less than three weeks away from our June 5th primary. Besides the governor's race, all of our secondary constitutional races are on the ballot.
As we head into the home stretch, there appears to be very little interest in the primary elections. People seem disinterested and disillusioned. There have been a good many scandals and ethics convictions over the past quadrennium, which has put a damper on the enthusiasm generally associated with a gubernatorial election year. Even fundraising has been down considerably.
This voting ambivalence will result in a lower than normal turnout. This accrues to the advantage of incumbents and those with name identification.
The governor's race has not been that interesting. However, the Democrats have fielded quality candidates in that race. The winner of the June GOP Primary will have to mount a campaign in the fall against either Walt Maddox or Sue Bell Cobb.
The secondary races are being lost in the shuffle of the avalanche of races on the ballot. The best race, as was expected, has been the Attorney General contest.
Former Governor, Robert Bentley, during his last days as governor, appointed an obscure former District Attorney named Steve Marshall, as the acting Attorney General. As expected Marshall did the bidding of Bentley and allowed him leniency in any further prosecution. Marshall has used every tool of incumbency to strong arm campaign contributions for his race for a full term. However, polling indicates that his efforts will be to no avail.
With so little interest in the secondary statewide races, former Attorney General Troy King, is perceived as the incumbent and enjoys a comfortable lead in this race due to his name identification. As we head to "Amen" corner, my guess is that King leads the race and former U.S. Attorney Alice Martin is in a runoff with Troy King.
Birmingham attorney, Chess Bedsole, could be a late surprise if he spends a significant amount of his own money. He is not a political novice. He was an integral part of the Donald Trump presidential campaign.
The winner will probably face off against Joseph Siegelman, a handsome, progressive, young heir to an iconic Alabama Democratic name.
The Lt. Governor race has changed very little since the beginning of the campaign season four months ago. Public Service Commission President, Twinkle Andress Cavanaugh, holds a commanding lead in all polls. She knows how to run statewide and has headed the state Republican Party. Even though her polling lead is daunting, her results in three weeks may even exceed her formidable lead in the polls. She has built a statewide grassroots campaign organization over the years, which her two challengers lack.
The last polls reveal that Twinkle Cavanaugh leads Mobile State Senator Rusty Glover and Sand Mountain State Representative Will Ainsworth. Polls reveal that Glover will get a good friends and neighbors vote from his home Mobile region. This may hold him in good stead in a race for Congress in two years, if Mobile-Baldwin Congressman Bradley Bryne runs for the U.S. Senate in 2020.
Will Ainsworth has made a significant television buy in the lieutenant governor's race, which should propel him into second place in that contest.
Secretary of State John Merrill will waltz to a second term as Secretary of State. He is the best retail politician on the Alabama political scene. Even though he has token opposition, he has probably outworked every candidate on the ballot. When his office counts all the ballots on June 6, Merrill will probably be the top vote getter in all statewide races.
Right behind Merrill winning in a landslide, will be Agriculture Commissioner John McMillan, who will have an overwhelming victory as State Treasurer.
Rick Pate has gotten a lot of traction in the Agriculture Commissioner race. He has garnered most of the major endorsements, including ALFA and BCA.
Jeremy Oden and Chip Beeker should coast to reelection victories as members of the Public Service Commission for another four years.
Beeker, Oden and Twinkle Cavanaugh should benefit from their recent vote to save Alabama Power customers $337 million over the next two years, a cut made possible by the Trump administration and Republican Congress' passage of federal tax reform.
Folks, that is a big win for Alabama's economy. It is sure to put a smile on the faces of families and small business owners across the state. Cavanaugh, Beeker, and Oden deserve credit for making it happen.
See you next week.
Print this piece
Opinion | A little effort can make a big difference in the fight against COVID-19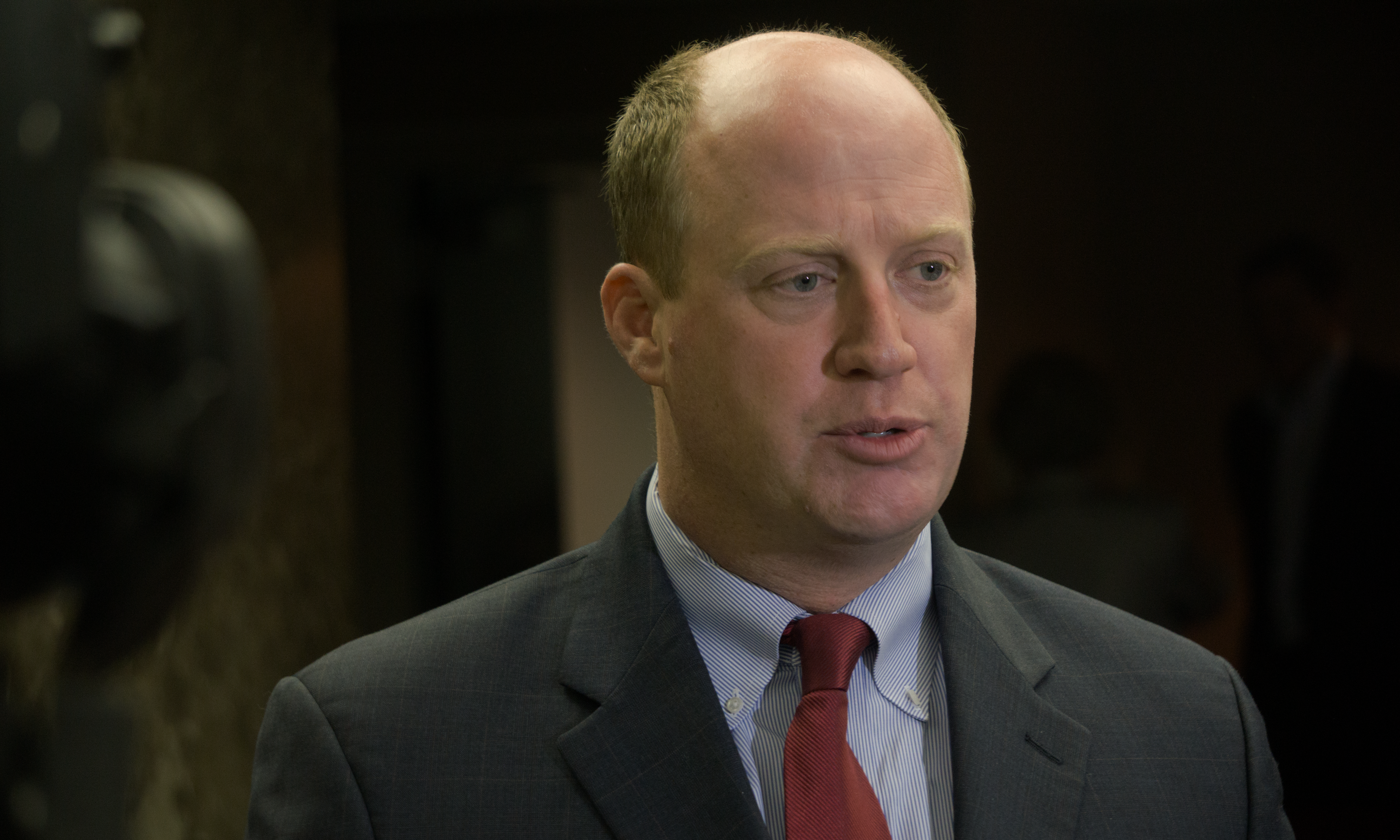 Will Ainsworth is Alabama's lieutenant governor.
Every American was a bit disappointed when the White House announced this week that social distancing guidelines will remain in place at least until April 30, and some governors across the nation have mandated that statewide shelter-in-place orders may be enforced until the end of June.
Working from home, avoiding contact with others, and venturing into public only when absolutely necessary can make life seem much like the Bill Murray movie, "Groundhog Day." Each day, the temptation to break a social distancing guideline becomes a little harder to resist and the desire to ignore protocols and immediately return to your normal routine becomes that much greater.
But facts, statistics, and simple, everyday hard truths demand that we not only hold the course in the fight against COVID-19, but also practice stricter self-discipline in how we act and what we do.
As this column is being written, Alabama is teetering on the edge of its 1,000th documented case of Coronavirus, and 19 of our fellow Alabama citizens have already succumbed to the deadly sickness.
Every indicator points to the situation getting significantly worse in our state before it begins to improve, and President Trump has ordered additional ventilators sent to Alabama from the national stockpile in order to prepare for what awaits us.
If current trends continue, Alabama's healthcare resources will likely be pushed beyond capacity by the end of the month, and the number of hospital and ICU beds that are needed will exceed the total number we have in the state.
The good news is that Alabamians can prove all of these projections and possible doomsday scenarios wrong if we just use common sense, take self-responsibility, and follow the rules that health professionals suggest.
Too many among us are still refusing to take the COVID-19 crisis seriously, and by doing that, they threaten their own lives along with the lives of everyone they love and everyone they meet.
Since Gov. Kay Ivey declared the state's Gulf Coast beaches closed in order to enforce social distancing, the Alabama Law Enforcement Agency has reported a dramatic surge in weekend traffic on Alabama's lakes and rivers.
My family and I live by Lake Guntersville, and we have noticed the massive groups of people congregating together, jumping from party boat to party boat, and ignoring every rule about social distancing and self-isolation that the Center for Disease Control has asked us to follow.
It may come as a surprise to these weekend revelers, but sun, water, and cold beer are not effective vaccines against COVID-19.
For proof of this fact, just look toward the group of University of Wisconsin-Madison students who spent their Spring Break in Gulf Shores in mid-March. Upon their return north, several of the students have displayed symptoms and tested positive for COVID-19, and all of them are currently under quarantine.
Each time an individual or family decides to strictly follow CDC guidelines and do their part in the fight against Coronavirus, the numbers bend in our direction, and all of us get that much closer to safely resuming normalcy.
Assuming Alabama has a daily infection rate of 20 percent, trends show that we can expect to have more than 245,000 total cases of COVID-19 by May 1, but if through discipline and resolve we can reduce that daily growth to 10 percent, a little more than 9,000 cases will occur. At five percent growth, we have only 1,600.
In other words, just a little effort and diligence from all of us can make a tremendous difference. Social distancing is recommended because the virus that causes COVID-19 can travel at least three feet when coughed or sneezed, and it can live on surfaces for days.
The rules for social distancing are easy to understand and follow, and they require you to remain at least six feet away from others, wash your hands frequently with soap, sanitize and wipe down surfaces, stay at home to stop the spread, and self-quarantine and contact your physician if you experience symptoms.
President Trump was wise to extend the social distancing requirements for at least another month, but all of us look forward to the day when future extensions will not be necessary. To accomplish that goal, we must each remember three simple things – stay smart, stay healthy, and, most importantly, stay home.
Print this piece