Opinion | Senator Rusty Glover: The people's voice
As a senator, it has been my highest priority to listen to my constituents on a variety of issues which affect their daily lives. These conversations have led me to champion Daylight Saving Time resolutions, to fight every single attempt to raise taxes, to defend the life of the unborn, and to lead the repeal of Common Core standards in education.
Over the past few years, my constituents became a unified chorus when it came to the repeal of Common Core standards in education. Concerns came from frustrated parents and grandparents who did not agree with the confusing methods and procedures in subjects like math and English and worried about their children's future.
It would have been easier to simply agree with my constituents and move on – but I could not do that. As an educator myself, it became apparent action was needed – and I was determined to take that action and repeal common core.
I sponsored the bills to end common core in Alabama not once, but twice – senate bill 60in 2016, and senate bill 101 in 2015, and co-sponsored the bill three times prior to that. While backroom deals and compromises killed my attempts to defeat Common Core even before they came to the Senate floor, I continued to fight for the voices of parents and educators.
This is why as Lieutenant Governor, I will not allow backroom politics that shut out the voice of the people who we are sent to represent.
Educators and parents alike agree that the need for high standards remains, but question whether Common Core is the way to solve the problem for our teachers and our students. I do not believe it is.
Tackling issues with the needs of the community at the forefront will allow teachers and parents to work together to meet the needs of children. This is the best way to allow our children to flourish in their future careers.
As Lieutenant Governor I will continue to evaluate the state of education in Alabama – that's why I believe in having roundtables across the state with every concerned parent, educator, and administrator is fundamental to having better education policy in the Alabama legislature.
Glover is a republican candidate for Lieutenant Governor of Alabama. As a native of Mobile, Glover has served in the Alabama Legislature for 16 years as a member of Alabama House of Representatives (2002-2006) and Senate (2006-present). Glover is a graduate of B.C. Rain High School, Faulkner State Community College and the University of South Alabama. He retired after 25 years of teaching from Mary G. Montgomery High School in Semmes, where he lives with his wife, Connie. Together they have two daughters, Kellie and Katie; a son-in-law, John McGraw; and a new grandson, Beau Monroe McGraw. He is a member of Wilmer Baptist Church in Wilmer, AL. Visit rustyglover.com to learn more.
Print this piece
Opinion | Tough times show what makes our country great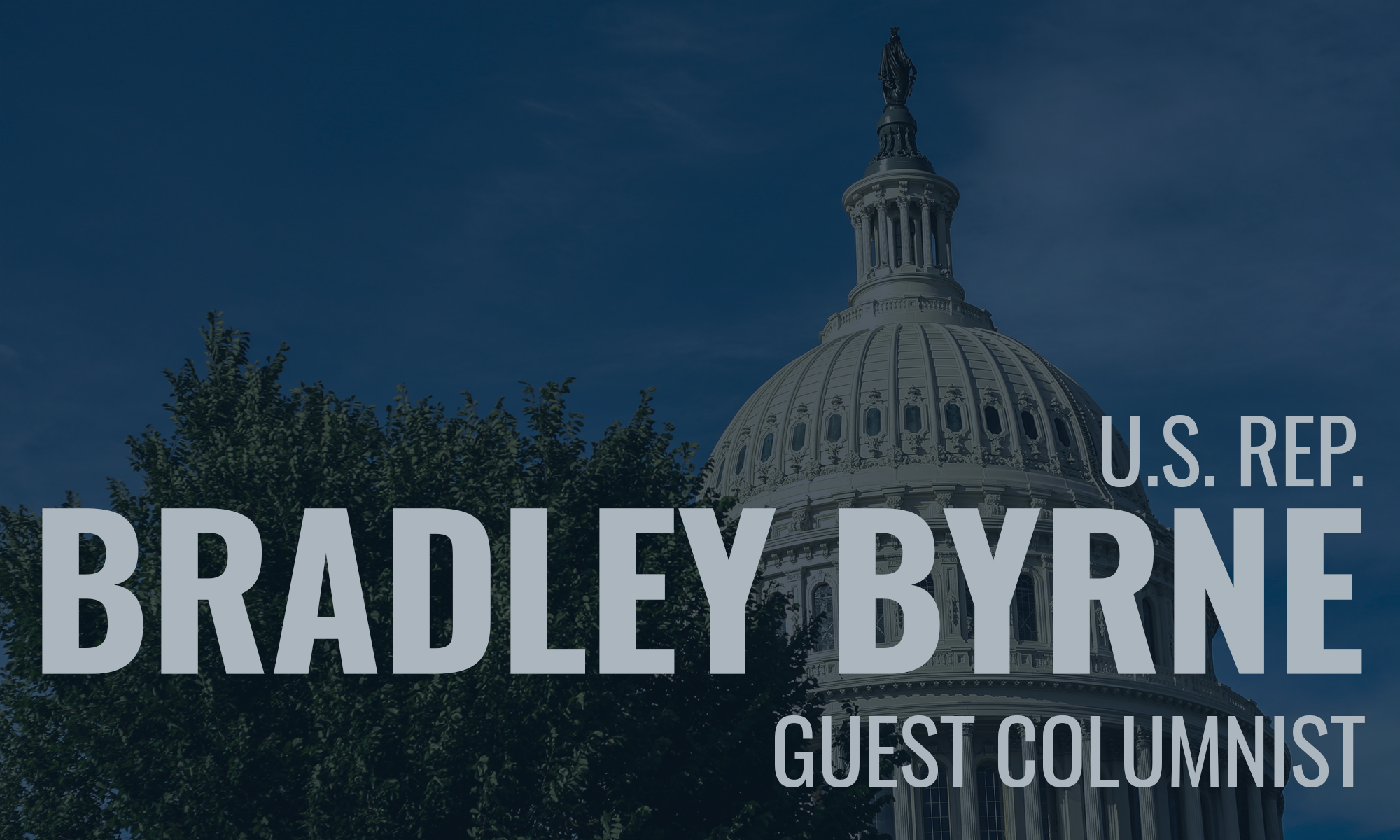 This year, during the midst of the coronavirus pandemic, Memorial Day provided an even more unique opportunity to reflect upon what makes our nation great and the shared values we hold as a people.  Though our celebrations may have been scaled down, the greatness of our country is, in many ways, more apparent in challenging times like these.
The struggles we are going through together as a nation are real and impactful.  The coronavirus overwhelmingly targets seniors and those with preexisting conditions.  As a result, nursing homes and long-term care facilities have been hit hard.  More than 36,000 residents and staff have died after coming down with Covid-19, more than a third of all deaths in our country that have been attributed to the virus.  Sadly, many of our cherished veterans have been among those lost to the virus.  Of all the tributes to those we have lost, the stories of our veterans are especially moving.
But there are bright spots in coronavirus medical research.  Testing quality and access has improved significantly.  And as we learn more about the virus, we are better able to prevent and treat Covid-19.  The hospitalization rate for those diagnosed with the virus is 3.4 percent, and the CDC estimates that 35 percent of all infected people are asymptomatic.  Taking this into account, the infection fatality rate is likely around 0.2 percent or 0.3 percent.  While that is still 2 to 3 times higher than the flu, the coronavirus is nothing like the killer some predicted early on.
Without question, the economy has taken a hit.  Unemployment levels are higher than any time since the Great Depression.  Our small businesses shed more than 11 million jobs in April.  That's more than half of the 20 million private sector jobs lost last month.  
However, Congressional action to cushion the blow has helped.  More than 4.4 million small businesses have been approved for a loan through the Paycheck Protection Program, and over $511 billion has been processed in aid.  In Alabama, at least 60,457 loans have been made for a whopping $6,136,772,466.  The bulk of this aid to small businesses must go towards employee paychecks, ensuring that more Americans are able to keep their jobs.  In addition to the Paycheck Protection Program, nearly 431,000 Economic Injury Disaster Loans have been processed to assist small businesses during this crisis.  Alabama businesses have received 4,728 EIDL loans for $376,897,450.
There is no question that small businesses will face new challenges going forward.  Evolving ways we interact with one another and patronize businesses, including new occupancy limitations, will make staying in business more difficult.  That's why it is so important for our economy to continue opening sooner rather than later.  You and I can do our part by visiting businesses and restaurants in our community.  Importantly, the foundation of our economy was strong before coronavirus spread prevention measures were enacted nationwide.  So, the country can and will rebound from this.  Prosperity will return.
One only needs to look at what is happening on the other side of the globe to be thankful for our nation.  The brutal Chinese Communist Party, whose mismanagement and dishonesty during the initial outbreak of the virus cost countless lives across the globe, is using the pandemic as an excuse to ramp up authoritarian measures.  The people of Hong Kong are suffering a loss of freedom that dwarfs the sacrifices we have made to stop the spread.
The American people have responded to crisis after crisis with resilience and togetherness, and we will do so again.  We may not have participated in all of our Memorial Day traditions, but we can still honor the fallen by treasuring the country and values they sacrificed to preserve.  That's what makes our country great.
Print this piece