Even after two years, The People v Michael G. Hubbard is not over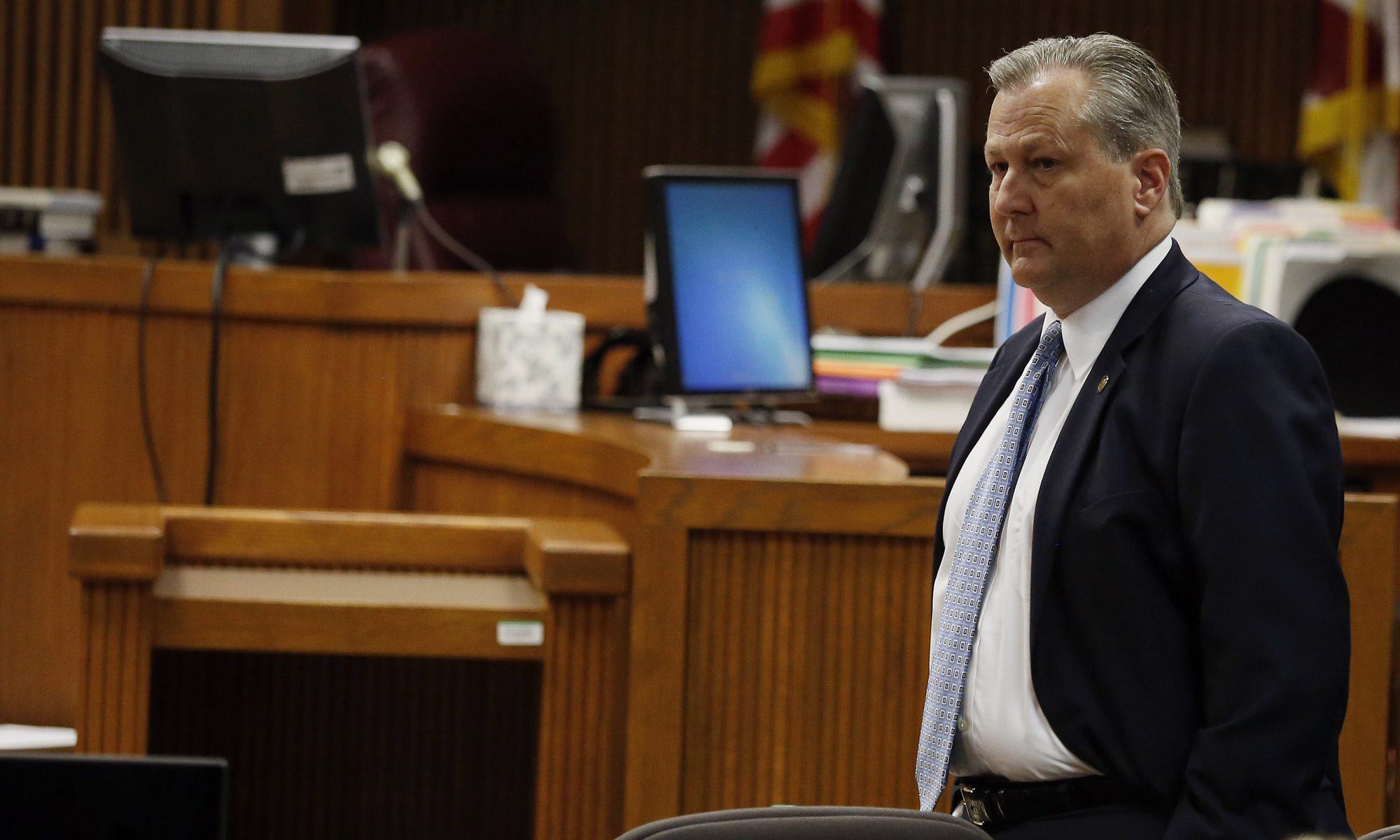 Sunday, June 10, marked two years since former Speaker of the House Mike Hubbard was convicted on 12 felony counts of violating the State Ethics Act.
He remains free on appeal.
It has been well over a year since the State's Court of Criminal Appeals received final briefs in his case.
The court has failed to act.
Few of creditable statute believe the court's languid pace is anything but political contrivance. Many legal minds throughout the state feel the Court of Criminal Appeals will overturn at least some of the charges against Hubbard, not because they were wrongly decided, because it will please some lawmakers, lobbyists, lawyers and most importantly, Republican donors.
The court's communications department claims the judge assigned the Hubbard's case is working tirelessly to review the records, but due to the sheer volume, it's taking a long time to complete the required review. But few buy this excuse, instead seeing it as Alabama politics as usual.
Over the past three legislative sessions, the Republican-controlled Legislature has repeatedly worked to pass laws that would make many of Hubbard's crimes legal. While this would not exonerate Hubbard, it would give the Appeals Court grounds to overturn some of his convictions.
Opinion | Piecemeal approach to ethics reform continues, and it's questionable
Since Hubbard's conviction and appeal, the Court of Criminal Appeals has ruled on numerous cases, including a capital murder.
In New York, where public corruption is a fine art, in May, Sheldon Silver, the former Democratic speaker of the State Assembly, was again found guilty of federal corruption charges less than a year after his first conviction on the same offenses was thrown out, according to the New York Times.
Yet, Hubbard's case is stalled in Alabama's Court of Criminal Appeals where politics, not justice, seems to reign supreme.
Two years ago, Lee County Circuit Court Judge Jacob Walker III heard Hubbard's case, and he and 12 jurors determined Hubbard's guilt. But now a handful of power-interests seek to overturn his conviction.
Even now, Republican legislative leadership is determined to weaken the state's ethics laws in a thinly veiled ruse. During the 2018 Legislative Session, the Legislature passed a resolution creating an Ethics Review Committee, which is merely cover for when they overturn much of the laws they passed in 2010, citing Democrat corruption.
Exempt from Open Meetings Act, high stakes ethics committee begins work
In his vanity tome, Stealing the State House, Hubbard accused state Democrats of "the trifecta of corruption." Since winning the State House in 2010, at least seven Republicans have been charged with serious crimes. Others have left office just ahead of prosecution.
The select committee is absent many of the state's foremost ethics champions, with only a handful of individuals with any real understanding of the existing code. The committee is not subject to the state's Open Meetings Act, nor is its members subject to the state's ethics rules unless covered under their current positions.
The Ethics Review Committee is pure mischief posing as a solution. It will submit its findings to the Legislature before the 2019 Legislative Session, but there is little hope that its recommendation will be more than an excuse to gut the laws that convicted Hubbard.
During the 2018 primary, Gov. Kay Ivey received $200,000 from the man who offered disgraced former Gov. Robert Bentley cash to end the Hubbard investigation. Ivey also used his airplane for the last minute stump across the state. Will Ivey bow to such enticements?
It's not difficult to believe that every branch of Alabama's government is in league to keep Hubbard and his kind from ever facing justice.
Sadly, this is the legacy of the Republicans who, in 2010, promised to end corruption in Montgomery.
Hubbard is free, Gov. Ivey dances with his staunchest supporter and the Legislature is preparing to undo the laws under which he was convicted.
When prosecutors take a criminal to court, they do so in the name of the people. This case is The People v Michael G. Hubbard, and the people demand justice even if the courts, the governor and the Legislature do not.
Alabama GOP chair: "We expect our elected officials to follow the law" after Dismukes arrest
"Will Dismukes matter: We expect our elected officials, regardless of Party, to follow the laws of our state and nation," Alabama GOP chair Terry Lathan said on Twitter.
Alabama Republican Party Chair Terry Lathan said Thursday that Alabamians expect their leaders to follow the law. Her comments came in response to news that an arrest warrant had been issued for State Rep. Will Dismukes, R-Prattville, on the charge of felony theft.
"Will Dismukes matter: We expect our elected officials, regardless of Party, to follow the laws of our state and nation," Lathan said on Twitter. "No one is immune to these standards. It is very disappointing to hear of these allegations. This is now a legal matter and it must run its course."
Will Dismukes matter:
We expect our elected officials, regardless of Party, to follow the laws of our state and nation. No one is immune to these standards. It is very disappointing to hear of these allegations.This is now a legal matter and it must run its course. #alpolitics

— Terry Lathan (@ChairmanLathan) August 6, 2020
Speaker of the House Mac McCutcheon, R-Monrovia, said Friday in a statement that Dismukes will get his day in court.
"As a former law enforcement officer, I have faith in the criminal justice process and trust that he will receive a full and fair hearing," McCutcheon said. "Both Democrats and Republicans have been accused of similar crimes in the past, and we cannot tolerate such behavior whether the lawmaker involved has a D or an R beside their name."
Dismukes has been charged by his former employer, a custom flooring company, of felony theft charges. Dismukes left that employer and started his own custom flooring company.
Dismukes, who is serving in his first term and is one of the youngest members of the Alabama Legislature, has been heavily criticized for his participation in a birthday party for Confederate Lt. General Nathan Bedford Forrest in Selma. Forrest was also the first grand wizard of the Ku Klux Klan.
The party in Selma occurred the same week that Congressman John Lewis's funeral events were happening in Selma. Dismukes resigned his position at Valley Baptist Church when the Southern Baptists threatened to disassociate the Prattville Church if they retained Dismukes. He has defiantly refused to step down from the Legislature, but if convicted of a felony, he would be automatically removed from office.
Both Democrats and Republicans have called for Dismukes to resign from the Alabama House of Representatives over his being the chaplain of the Prattville Sons of Confederate Veterans and his Facebook post lauding Forrest. The investigation into the theft predates the controversies surrounding Dismukes's glorification of the Confederacy and Forrest.
Republican State Sen. Clyde Chambliss, who also represents Prattville, has called on Dismukes to resign.
"Since first being elected in 1996, I've had a policy of not publicly criticizing other elected officials, but at this time I am making an exception since Rep. Dismukes is MY state representative. He does not represent my views or the views of the vast majority of people of District 88," Chambliss said. "The post is bad enough, the timing is even worse, but the real problem is that an elected official in 2020 would attend a celebration of the life of someone that led a group that terrorized and killed other human beings. He has had 24 hours to understand why people are so upset, but his interview on WSFA a few moments ago confirms that he is lacking in understanding and judgment — he should resign immediately."
Alabama Democratic Party Chairman State Rep. Chris England, D-Tuscaloosa, has repeatedly called for Dismukes to resign from the Alabama House of Representatives.
The Alabama Democratic Party recently said in a statement, "Will Dismukes is morally unfit for office. Republicans and Democrats statewide seem to agree. Unfortunately, despite the mounting calls for his immediate resignation, Will intends to stay in office and seek re-election without penalty from the Republican Party."
"While Alabama Republicans hope this will be a distant memory when Dismukes runs for re-election in 2022, we are not going to let him off the hook," the ADP wrote. "The Alabama Democratic Party is going to leverage every tool we have to send Will packing when he comes up for re-election in two years."
"In our darkest hours in life there is still light in Christ!" Dismukes wrote on social media Wednesday. "As the storm continues to blow with heavy force, there is yet a peace that this too shall pass. I guess sometimes we find out if we have built our house on sand or the solid rock of Christ. Psalm 23."
When Speaker of the House Mike Hubbard, R-Auburn, was indicted on 21 charges of felony ethics violations, he did not resign and actually remained speaker until a jury of his peers in Lee County convicted him on 12 counts.