Tom Parker claims victory over SPLC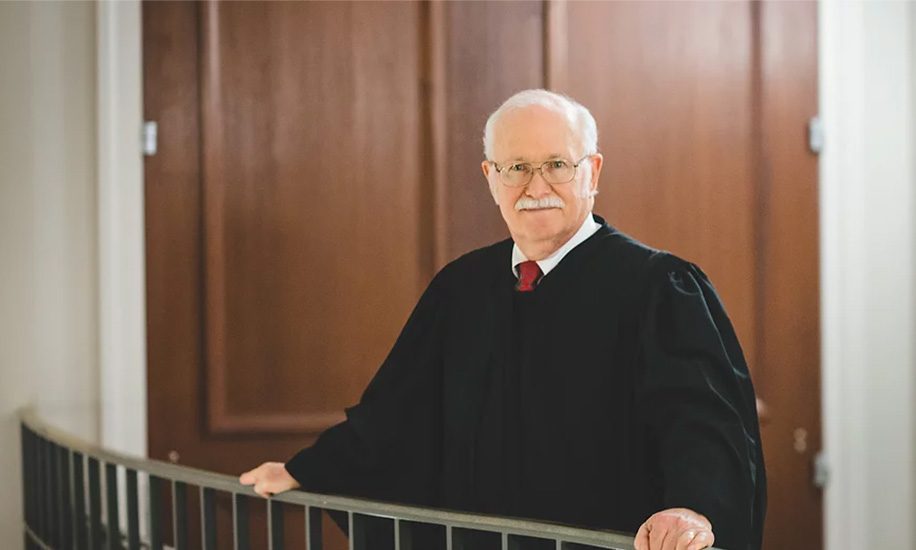 Alabama Supreme Court Justice Tom Parker on Tuesday claimed a final victory in his battle against the Southern Poverty Law Center after federal Judge Keith Watkins gave final approval to an order protecting judicial free speech rights.
The Court found that Canon 3A(6) as presently constituted facially violates the First Amendment to the United States Constitution because it is not narrowly tailored to meet a compelling government interest, and is both overinclusive and substantially overbroad. The ruling also grants attorneys' fees to Liberty Counsel, the non-profit pro-Christian foundation that represented Justice Parker in this legal fight.
"This is a victory for all Americans, but most particularly those of us who have the privilege of voting for our judges," Parker said. "It's important for people to know where judges stand philosophically before they vote because all of us have seen the devastating effect that left-wing judges have had on our freedoms and on our country. Obergefell is just one example. Roe v Wade is another. I will continue to speak out against both these unjust decisions with no constitutional foundation and pray that someday they are overturned."
Tom Parker is an associate justice on the Alabama Supreme Court. Last week Alabama's Republican primary voters awarded the GOP nomination for Chief Justice. Parker defeated Governor Kay Ivey's appointed Chief Justice Lyn Stuart (R).
In the agreement: "Accordingly, the Preliminary Injunction shall now be made permanent, as modified herein. Defendants are hereby PERMANENTLY ENJOINED from enforcing Canon 3A(6) to proscribe or punish any public comment by a judge unless the public comment can reasonably be expected to affect the outcome or impair the fairness of a proceeding pending or impending in any court. Public discussion by judges or judicial candidates of an issue of public importance cannot be proscribed or punished under Canon 3A(6) merely because that issue may happen to be the subject of a pending or impending proceeding in any court."
The federal court ruled in favor of Justice Parker striking archaic language in Alabama's code of judicial canon as unconstitutional because it takes away the First Amendment rights of judges to comment honestly about cases not before their courts. The Southern Poverty Law Center (SPLC) had filed a complaint about Justice Parker because he criticized the controversial Obergefel versus Hodges ruling. The politically appointed, Judicial Inquiry Commission began an investigation into Parker around the time that they were purging Chief Justice Moore. Parker sued the JIC on the grounds that they were using the archaic judicial canons to deprive him of his free speech rights. The JIC dropped their investigation. That allowed Parker's federal suit to proceed. Parker was never formally charged thus was never suspended. The archaic language which dates to the 1970s had been struck from the bar's national code of canons decades ago; but had never been changed by the state of Alabama
Justice Parker now faces Jefferson County Judge Robert "Bob" Vance (D) in the general election. Vance ran unsuccessfully for chief Justice in 2012 against Roy Moore (R).
The Parker campaign said that it expects that Vance will receive hundreds of thousands of dollars – perhaps even millions – from "controversial leftist billionaire George Soros, who has made electing "progressives" as judges and prosecutors a top priority, and other supporters of the Southern Poverty Law Center."
Justice Parker has petitioned the Alabama Supreme Court to modify the recently ruled unconstitutional provisions in the Canons of Judicial Ethics.
Alabama lawmaker suggests more should become infected with COVID-19
The leader of Alabama's State Senate suggested to a reporter that he'd actually like to see more people become infected to build the state's overall immunity to the virus, a claim that would require thousands more deaths to become a reality.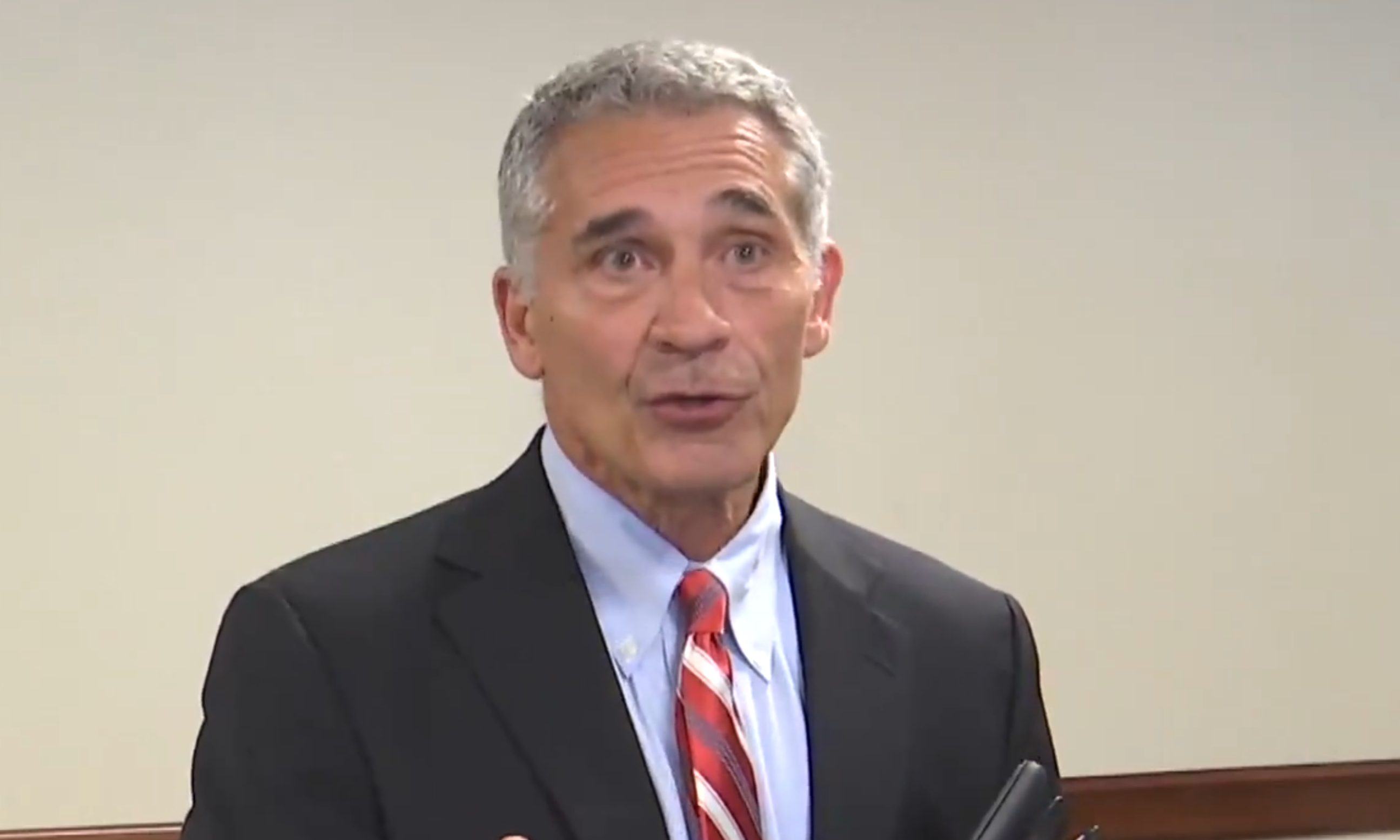 East Alabama Medical Center's critical care beds on Thursday were at 90 percent capacity, and COVID-19 hospitalizations statewide on Thursday were at another record high for the fifth straight day. Administrators at EAMC sounded the alarm Thursday that if things don't change soon, the exponential growth of COVID-19 cases could stress the hospital to the breaking point.
UAB Hospital's COVID-19 intensive care and acute care units were approaching their existing capacity Tuesday, when the hospital was caring for 92 coronavirus patients. The hospital had 91 inpatients who had been diagnosed with COVID-19 on Wednesday. Jefferson County has added more than 1,000 COVID-19 cases over the last week.

Alabama has experienced numerous record increases in cases and hospitalizations in the last several weeks, as the state continues to grapple with a growing pandemic and stressed hospitals.
Despite that, the leader of Alabama's State Senate — and member of Gov. Kay Ivey's COVID-19 task force — suggested to a reporter that he'd actually like to see more people become infected to build the state's overall immunity to the virus.
The state's top health officials suggested Thursday that doing so would lead to unnecessary deaths.
Sen. Del Marsh, R-Anniston, told CBS 42's Reshad Hudson that he's not concerned with the growing number of COVID-19 cases.
Sen. Del Marsh (R) Anniston, says he wants to see more people get #coronavirus to build up an immunity. I asked was he concerned about Alabama's latest surge in cases. pic.twitter.com/omb2GVg9Ev

— Reshad Hudson (@ReshadHudson) July 9, 2020
"I'm not concerned so much at the number of cases. In fact, quite honestly, I want to see more people because we start reaching an immunity, if more people have it and get through it," Marsh said.
"I don't want any deaths. As few as possible. I get it," Marsh said, adding that we need to do all we can to protect those with preexisting conditions and the elderly. "But I'm not concerned. I want to make sure that everybody can receive care, but right now, to my knowledge as of today we still have ample beds."
Marsh has said in interviews this week that he doesn't predict a statewide mask order or a return to the restrictions that data shows slowed the virus's growth.
State Health Officer Dr. Scott Harris was asked by a CBS42 reporter about Marsh's statement encouraging more infections.
"There is absolutely no reason to think at this point that getting infected will give you any degree of immunity. We simply don't know that," Harris said.
"We've looked at countries like Sweden, who have tried to actually generate herd immunity among their population, and it's been disastrous. They've had increased numbers of deaths much higher than their neighbors, in trying to keep their economy open. It does not work well at all," Harris said.
In Sweden, one study found that after months of infections and deaths, less than 10 percent of the population had developed antibodies to the virus. Public health experts believe at least 60 percent of the population would need to be infected for a population to reach herd immunity.
In reality, reaching a level of herd immunity that would be high enough to slow transmission would require tens of thousands more infections and thousands more deaths.
"The way to prevent illness and death, and to keep the economy open, quite frankly, is to keep people from getting this disease," Harris said. 'We need people to wear face coverings, to wash their hands, to stay home when they're sick and to practice social distancing."
Harris told CBS 42 that the state's availability of ICU beds was at its lowest point since the start of the COVID-19 pandemic. Of around 1,400 ICU beds, less than 200 were available Thursday, he said.
Because of Sweden's decision to attempt herd immunity, deaths in country have been eight times higher than in Denmark and 19 times higher than in Norway, according to The Washington Post.
Sweden has seen 543 deaths per million of its population, compared to just 105 per million in Denmark, according to the Worldometer.
 "I believe we're at another pivotal point," said EAMC President and CEO Laura Grill in a statement Thursday. "We had flattened the curve in our community, but due to relaxed state orders and an unwillingness by some people to follow the three simple guidelines needed to help control COVID-19, we are almost back to square one. It's frustrating and quite demoralizing to our staff and physicians, and those in our community who are following the rules."
On Thursday 259 of EAMC's  314 beds were occupied, six nursing units were at 100 percent capacity and 27 of the 30 critical care beds were in use. 
"In other words, EAMC was having a 'red census' day for the second time this week. Patients with positive COVID-19 cases occupied 36 of the beds, with two other patients awaiting results," the hospital said in a release. 
The 36 COVID-19 patients was less than the hospital's peak of 54 on April 11, but at that time the hospital had 164 total patients, and Thursday hospital staff were treating 100 more than that. 
Grill noted the record-breaking number of new COVID-19 cases statewide on Thursday and called for the public to do what's needed to slow the spread. 
"This morning, Alabama announced 2,164 new cases in the past 24 hours—by far the most in a single day—and people are still debating the merits of wearing a mask, calling the virus a hoax and questioning qualified health officials on whether an asymptomatic person can spread the virus. It's all very frustrating," she said.

COVID-19 hospitalizations statewide on Thursday were 1,125, the highest it's been since the start of the pandemic. Nine of the last 11 days the state has seen record high coronavirus hospitalizations. 
Regional Medical Center in Anniston, Marsh's hometown in Calhoun County, on Thursday was caring for 15 coronavirus patients, a record high for the hospital, according to The Anniston Star.
Calhoun County on Thursday added 33 new COVID-19 cases, which was the second-highest single day of new cases the county has seen since the pandemic began. In the last week the county added 156 cases, or 35 percent of the county's total coronavirus cases.