Veteran UA system trustee named interim chancellor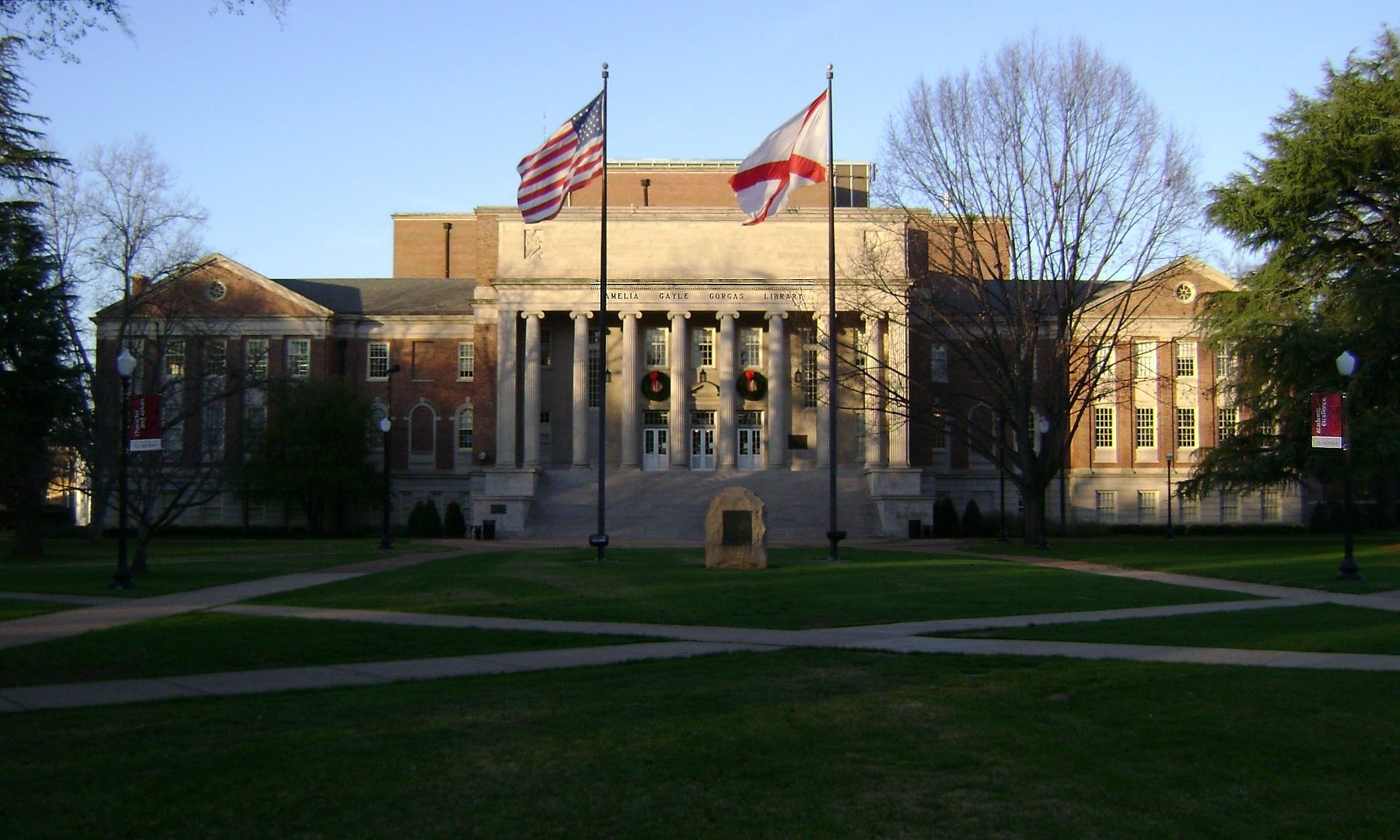 Finis E. St. John, IV, a veteran member of the Board of Trustees of The University of Alabama System, will become Interim Chancellor of the three-campus UA System effective August 1. He will succeed C. Ray Hayes, who announced his plans in June to transition his responsibilities to a Systemwide behavioral health initiative and other administrative priorities. 
A member of one of Alabama's oldest and most established law firms, St. John will take an unpaid leave of absence from St. John & St. John, LLC in Cullman and will serve without compensation in the interim System position. His wife and law partner Gaynor, who has been with the firm for more than a quarter century, will continue to practice law in Cullman.
Alabama Senator Richard Shelby issued a statement Monday afternoon describing St. John as "one of the most influential people" in Alabama. "Finis St. John is ideally positioned to lead the UA System as Interim Chancellor, advancing its mission and bringing higher education and health care to a new level," Sen. Shelby said. "I am thrilled that Fess has been selected for this role and look forward to witnessing the tremendous impact he will have in every area of the UA System." 
The Interim Chancellor's appointment was among several items considered today in a called meeting of the UA System Board. Calling St. John's academic and professional credentials impeccable, Trustee Joe Espy also cited his leadership in helping manage more than 450 significant capital projects, well in excess of $3 billion, and his valuable role on the UAB Health System Board, which has been crucial to the turnaround in rankings and research funding at UAB.
"The fact that Finis St. John is willing to serve as our Interim Chancellor without compensation is a tremendous public service," Espy said. "We are extremely grateful that he is willing to step in and take on these complex administrative duties at a critical time for our campuses and the UAB Health System. As the state's single largest employer and a proven leader in building Alabama's economy, our System will be able to maintain our positive momentum without missing a beat."
UA System Chancellor Emeritus Dr. Robert Witt strongly endorsed the decision. "Finis St. John is the perfect choice for Interim Chancellor," said Witt. "He and I have worked side-by-side since I arrived in 2003, and the impact of his leadership is measured by strong academic programs on our campuses, the physical growth of facilities and student resources, and the global reputation of the UAB Health System. We are extremely fortunate to have him in this new role."
President pro tem Ronald Gray thanked St. John for committing the time and energy to serve the System as Interim Chancellor: "Because Finis has agreed to accept this position, the Board can move in a deliberate and thorough fashion to evaluate all possibilities and secure the best possible candidate for the permanent role at the most opportune time for the System."
Pro Tem Gray said the Board's top leadership recruitment priority will be the search for a successor to UAH President Robert Altenkirch, who announced his plans to retire after the next president of the Huntsville campus is in place.
In making the nomination, past President pro tempore Karen Brooks referenced multiple occasions when Trustees have been asked to fill the Chancellorship on an interim basis. In 1989, Emeritus Trustee Sam Earle Hobbs of Selma filled the Chancellorship, and John T. Oliver, Jr., who was a sitting Trustee from Jasper, was Interim Chancellor in 1996-97.
Originally elected to the Board in 2002, St. John was President pro tem from 2008-2011, during a period of exponential growth for the campuses and the UAB Health System. He has chaired numerous standing committees and played a key role in recruiting senior campus leadership, including UAH President Robert Altenkirch. 
St. John, who will continue to serve as a Trustee, currently serves on the five-member Executive Committee, the Physical Properties Committee and the UAB Health System Board Liaison Committee. He chairs the Athletics Committee and co-chairs the Legal Affairs Committee. St. John has been a member of the UAB Health System Board of Directors since 2008 and serves on both the UAB Athletic Foundation and the Crimson Tide Foundation Board.
A cum laude graduate of The University of Alabama in 1978, he was inducted to Phi Beta Kappa, Omicron Delta Kappa and Jasons. He received his law degree in 1982 from The University of Virginia School of Law and was chair of the Moot Court Board. Five generations of family members have served the state of Alabama in public service roles, and his late mother Juliet St. John was the first woman attorney in Cullman.
Finis St. John is a Fellow of the American College of Trial Lawyers, which is comprised of the best of the trial bar from the United States and Canada. Fellowship in the College is by invitation only. He is also a Fellow of the American Board of Trial Advocates and has been recognized as an Alabama Super Lawyer since 2007. He is the long-time chairman of the board of First Community Bank of Cullman.
Alabama declines to release COVID-19 data associated with child care centers
APR has asked for that data and whether ADPH was aware of the number of cases associated with child care centers statewide.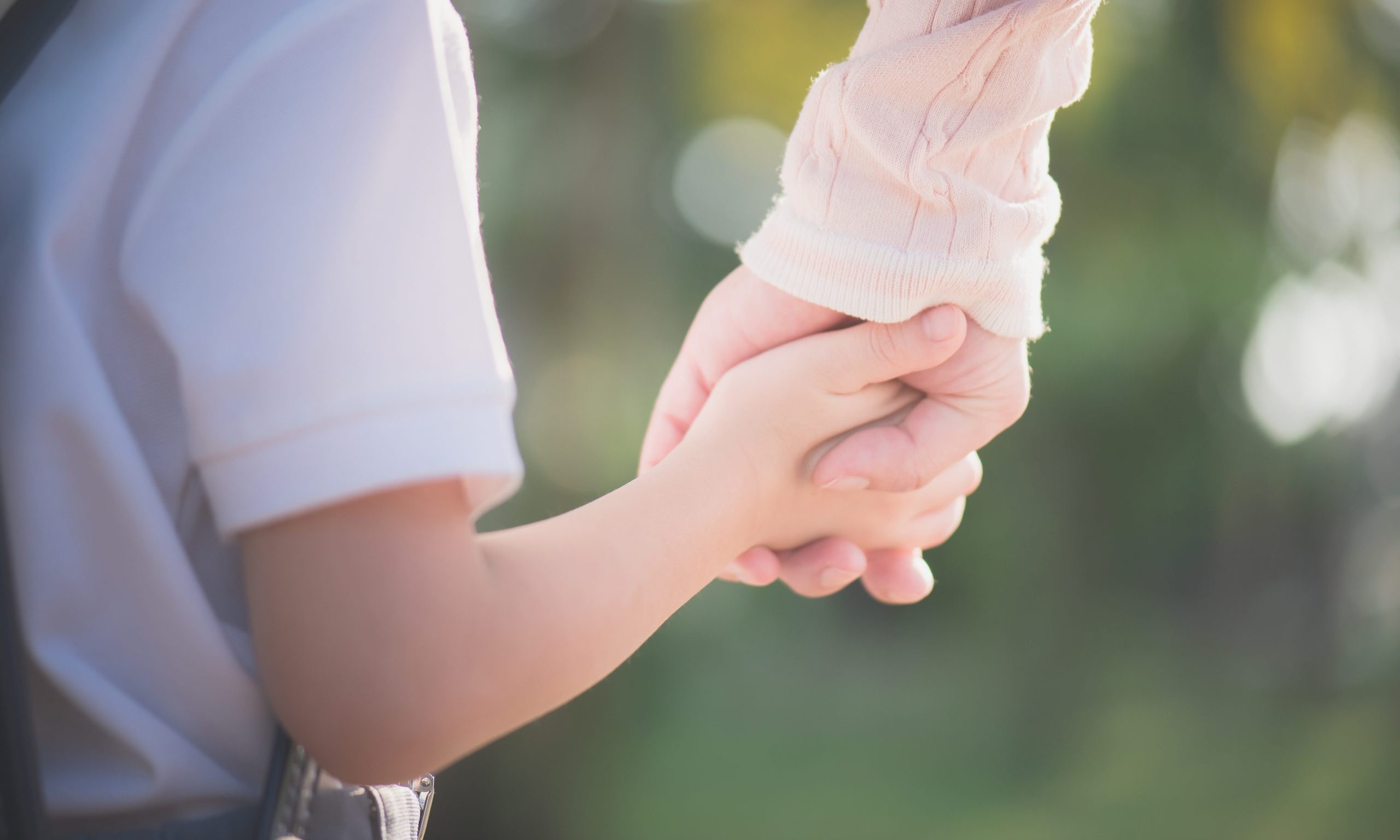 It was unclear Tuesday the number of confirmed cases of COVID-19 there have been among staff, children and relatives associated with child care facilities in Alabama, because the Alabama Department of Public Health declined to release that data.
"All cases of COVID-19 are required to be reported to the Alabama Department of Public Health under notifiable disease laws. ADPH is aware of cases in entities such as child care but does not report separately from other data," said Dr. Karen Landers, assistant state health officer, in a message to APR on Tuesday.
APR has asked for that data and whether ADPH was aware of the number of cases associated with child care centers statewide.
Landers noted that ADPH does provide the percentage of cases among age ranges, however. There had been approximately 2,628 confirmed COVID-19 cases among Alabama children 4-years-old and younger as of Monday, according to ADPH's dashboard, but the department doesn't specify which of those cases are associated with child care centers, and it was unclear how many cases there have been among relatives or workers connected to child care centers.
While children 10-years-old and older can efficiently transmit COVID-19 to others, the Centers for Disease Control and Prevention in a recent report note that "limited data are available on SARS-CoV-2 transmission from young children, particularly in child care settings."
The Sept, 18 CDC report looked at three COVID-19 outbreaks in child care facilities in Salt Lake County, Utah, during April 1 through July 10, and found that the 12 children who contracted the disease spread it to at least 12 others outside the centers, and one parent was hospitalized with coronavirus.
In one facility, researchers confirmed five cases among workers and two among children. One of those children, aged 8 months, transmitted COVID-19 to both parents, the report notes. Many of the children had mild symptoms or none at all, researchers found.
"COVID-19 is less severe in children than it is in adults, but children can still play a role in transmission," the report reads. "The infected children exposed at these three facilities had mild to no symptoms. Two of three asymptomatic children likely transmitted SARS-CoV-2 to their parents and possibly to their teachers."
While Alabama's Department of Public Health isn't releasing data on cases associated with child care centers, many other states are, including Texas, South Carolina, North Carolina, California, Minnesota and Massachusetts.
There have been 332 confirmed cases, two deaths and 14 separate outbreaks associated with child care centers in North Carolina, according to the North Carolina Department of Health and Human Services.
Health officials in California's Sonoma County traced 30 cases of coronavirus to one child at a child-care center in the county, where 16 students, 11 relatives and three workers tested positive, according to The Los Angeles Times. In addition to that outbreak, there have been 62 other cases at 13 child-care facilities in the county, including 27 family members, 10 workers and 25 students, with 381 cases of children younger than 17 still under investigation, the newspaper reported on Sept. 21.
Reopening child care centers can be done safely, according to an Aug. 28 report by the Centers for Disease Control and Prevention, which that found that in Rhode Island, which reopened child care centers on June 1, there were just 52 confirmed and probable cases among staff, children and relatives across 29 centers between June 1 and July 31.
The report noted that Rhode Island at first limited centers to 12 or fewer students, required staff and students to not move between groups in centers and "universal use of masks for adults, daily symptom screening of adults and children, and enhanced cleaning and disinfection according to CDC guidelines."
Alabama State Health Officer Dr. Scott Harris on March 19 issued an order closing child care centers through April 5, with exceptions for facilities that provided services to first responders and other workers deemed essential. Harris on March 27 issued a supplemental order allowing centers that cared for 11 or fewer children to reopen.
The Alabama Department of Public Health on Monday published a press release touting the number of open child care centers across Alabama. According to the department, 76 percent of all child care facilities in Alabama are open.
"Alabama is well on our way to reopening the necessary number of child care facilities to enable parents to return to work and resume a more normal schedule," said Alabama DHR commissioner Nancy Buckner, in a statement. "This is the sixth survey we have conducted and each one has shown tremendous growth in the numbers of open facilities. We have worked hard to encourage child care providers to open by providing support in the form of grants and supplies."
Asked whether the department is aware of the number of COVID-19 cases among children, staff or relatives associated with child care centers, a DHR spokesperson responded in a message to APR on Monday that "We don't track that."
While child care plays a critical role for working parents across the country, the pandemic and subsequent shutdowns have put a strain on the businesses, according to a July 13 study by the National Association for the Education of Young Children, which surveyed more than 5,000 child care facilities in every state.
Among the child care centers surveyed, two out of five said they would have to close without more public assistance, while half of the minority-owned centers said they have to close without more aid, according to the report. A quarter of child care workers said they'd applied for or received unemployment benefits, and 73 percent of centers said they have or will begin laying off workers and/or make pay cuts.
An Aug. 26 study by the Washington D.C.-based nonprofit Bipartisan Policy Center found that 32 percent of parents polled said their child care centers were closed, 14 percent of them permanently, and 22 percent of the parents said they could not return to work in person without childcare.
Even when child care is available to parents, many are worried about sending their children back while COVID-19 continues to spread. Of those asked, 77 percent of parents said they were concerned that sending their kids back would increase the risk of exposing their family to COVID-19.