Opinion | Time for an ethics champion to step forward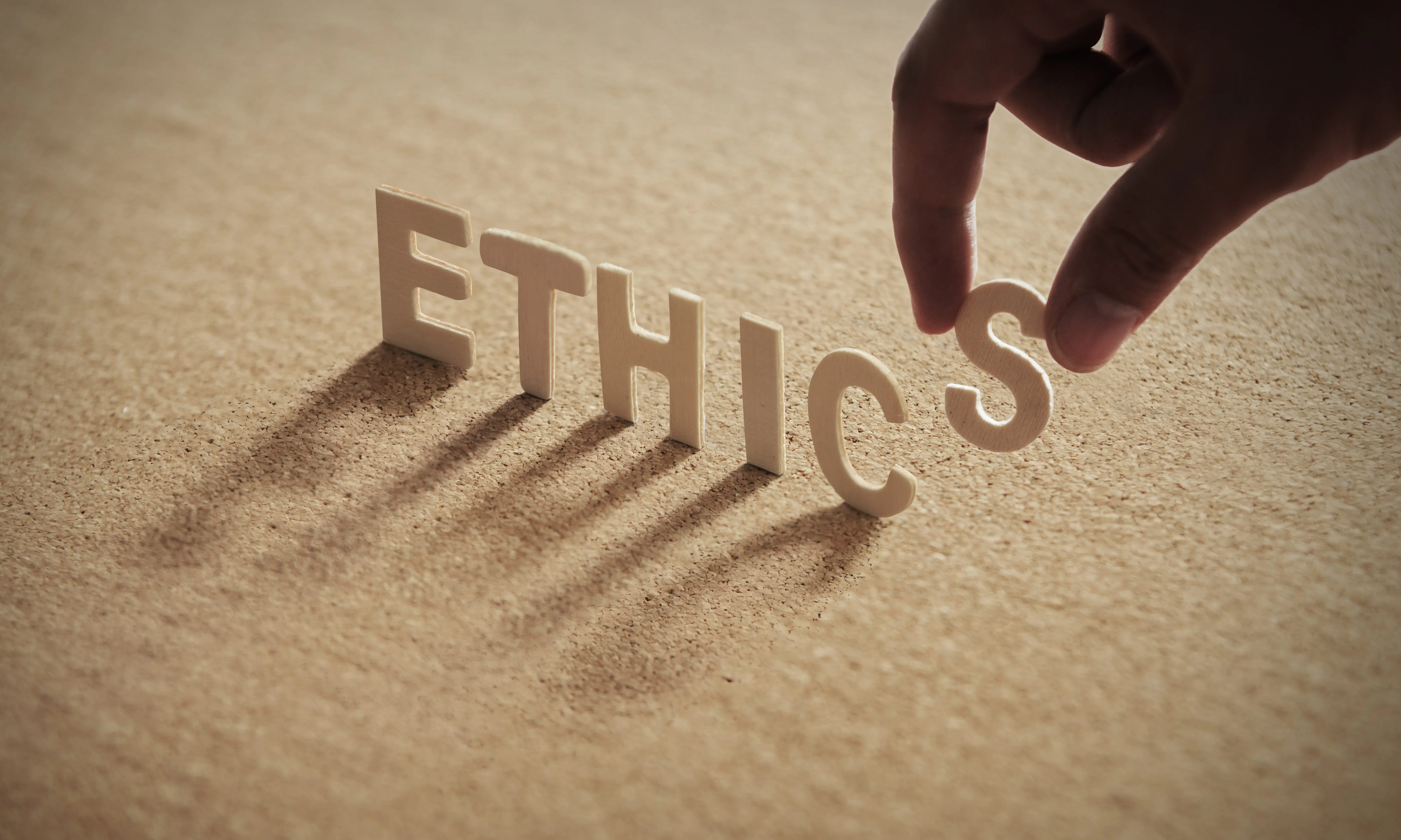 A majority of Alabama voters are "very concerned" about government corruption and ethics, however, Republicans who once championed strong ethics laws have retrenched or given up the fight altogether.
Our state needs a champion who will lead the battle to keep the state's ethics laws strong: a singular individual with the courage to do what others lack even the nerve to say.
When the Alabama Republican Party drafted its first ever statewide party platform in August, the state's ethics laws were not listed among its priorities.
Likewise, Republican leadership in the state Legislature and the Attorney General's Office have abandoned the ethics reforms established in 2010.
Most tellingly, on the day that the Court of Criminal Appeals upheld 11 of former Speaker of the House Mike Hubbard's 12 felony convictions for violating the state's ethics laws. Attorney General Steve Marshall was at the Ethics Reform and Clarification Commission where he told gathered reporters that the court's opinion made it clear why the commission's work was so important.
What the court actually did was perform a political magic trick that at once upholds 11 counts of Hubbard's conviction while creating doubt on who is a principal and what constitutes a conflict of interest while making it legal for a lawmaker to vote on legislation while getting paid to do so by an outside interest.
The court satisfied the wishes of big Republican donors, just like Marshall, whose campaign is being heavily funded by those who want Hubbard to go free or at the very least be the last man in a suit to ever be charged under the 2010 ethics reform.
Another magic trick is naming a commission designed to water down the current ethics statutes a "Reform and Clarification Commission." The commission's sole purpose is to give political cover to those who wish to overturn rules that keep public officials from using their office for personal gain or receiving lavish perks from lobbyists.
A June report published by the Public Affairs Research Council of Alabama shows there is broad agreement among Alabama voters about what issues are important to them as the state nears a statewide election in November.
As first noted by APR's Chip Brownlee, the report is the result of a survey PARCA conducted, polling Alabama voters to determine their thoughts about the general direction of the state and issues that are concerning to them. Based on the responses to the survey, PARCA identified and ranked voters' top 10 critical issues – ethics and corruption rank the third top concern.
Alabama voters' priorities: Education, healthcare and government ethics
Since Hubbard was indicted nearly four years ago for violating state's ethics laws, his allies and those who wish to avoid his fate have deployed a variety of tactics to undermine the State's Ethics Act.
Over the last several years, efforts to gut current laws have failed, but the efforts by the Ethics Reform and Clarification Commission are  straight-out rewrites without a presence of righteousness.
The state's ethics laws do not need to be reformed and clarified; they need to be clarified and strengthened – there is a critical difference.
But unless a champion steps forward, the people be damned. They may be "very concerned" about government corruption and ethics, but the Republican Party can't be bothered to even mention it, lawmakers want to overturn the laws, and the attorney general – he's just happy corrupt former Gov. Robert Bentley gave him a job and big monied donors like having an AG for a lapdog.
Justice awaits a champion.
Print this piece
Opinion | Deception, subtlety and the wholesale destruction of current ethics laws mark proposed rewrite
Legislation proposed by Rep. Mike Ball, R-Madison, would radically alter the existing State Ethics Act rendering it useless as an effective tool to regulate the behavior of public officials, much less prosecute a rouge lawmaker.
Testifying at a pre-trial hearing in the criminal case against then-Speaker of the House Mike Hubbard in April 2015, Ball said the ethics laws needed amending to avoid prosecutions like Hubbard's in the future.
If HB179 becomes law, Ball will have fulfilled the words he spoke at the Lee County Court House, where Hubbard was tried and convicted.
As House Ethics Committee Chair, Ball has sought to change the State's Act since Hubbard was indicted.
Ball's bill is subtly written from an enforcement and trial perspective to neuter the law.
Words are added, deleted, and meanings changed in ways that might look harmless but actually open the door for the kind of corruption Republicans vowed to change in 2010, when they passed the toughness in the nation's ethics laws.
Beyond changes that would allow for general corruption to go unpunished, Ball's legislation would strip the Attorney General and district attorneys of their power to prosecute anyone who violates the ethics laws without first securing approval from the State Ethics Commission.
All prosecution of any public official would first have to be approved by the Ethics Commission, a group that has repeatedly shown that it bends its decisions according to the prevailing political winds.
HB179 reads in part, "This bill would prohibit the Attorney General or a district attorney from presenting a suspected ethics violation by an individual subject to the code of ethics, other than a member or employee of the commission, to a grand jury without a referral by the commission."
In other words, Ball would have a politically-appointed commission decide if law-enforcement agencies can seek indictments against wrongdoers.
Neither the Attorney General or a county district attorney can even impanel a grand jury in an ethics probe without the commission first finding probable cause.
Some of Ball's alterations come in the form of removing whole sections of the law under the guise of redefining words, like "a thing of value" or "widely attended event."
An example of how Ball's legislation plays with the law is under the section of code, which defines a family member of a public official. Currently, a family member is "[t]he spouse, a dependent, an adult child and his or her spouse, a parent, a spouse's parents, a sibling and his or her spouse, of the public official." Ball changes it so it only includes a spouse and a dependent. That means that a public official may act to enrich his adult children, a parent, an in-law a brother, or a sister. These small but destructive alterations to the law are at the heart of Ball's legislation.
Some loopholes are so extensive that a sitting legislator could be paid by a city or county governmental economic development entity and still seat in the Legislature voting on bills that might directly affect his consulting client.
Out-of-state junkets make a comeback as do several other goodies lawmakers have been desiring.
It seems Republicans want to cash in on the rewards of office like Democrats did once upon a time.
One thing is clear, Ball didn't write the bill, but whoever did knew precisely what they were doing and were probably paid handsomely for their efforts.
There are so many cunningly deceptive changes to the ethics laws in Ball's bill as to make it impossible to catch them all without days of intense study—and perhaps a team of lawyers.
Ball, one of Hubbard's most an ardent defenders has said Hubbard's indictment and conviction was a political witch hunt. He has said he wants to rewrite the ethics laws to save future Hubbards; it now looks as if he has.
Print this piece