Shelby announces $3.5 million staffing grant for Montgomery firefighters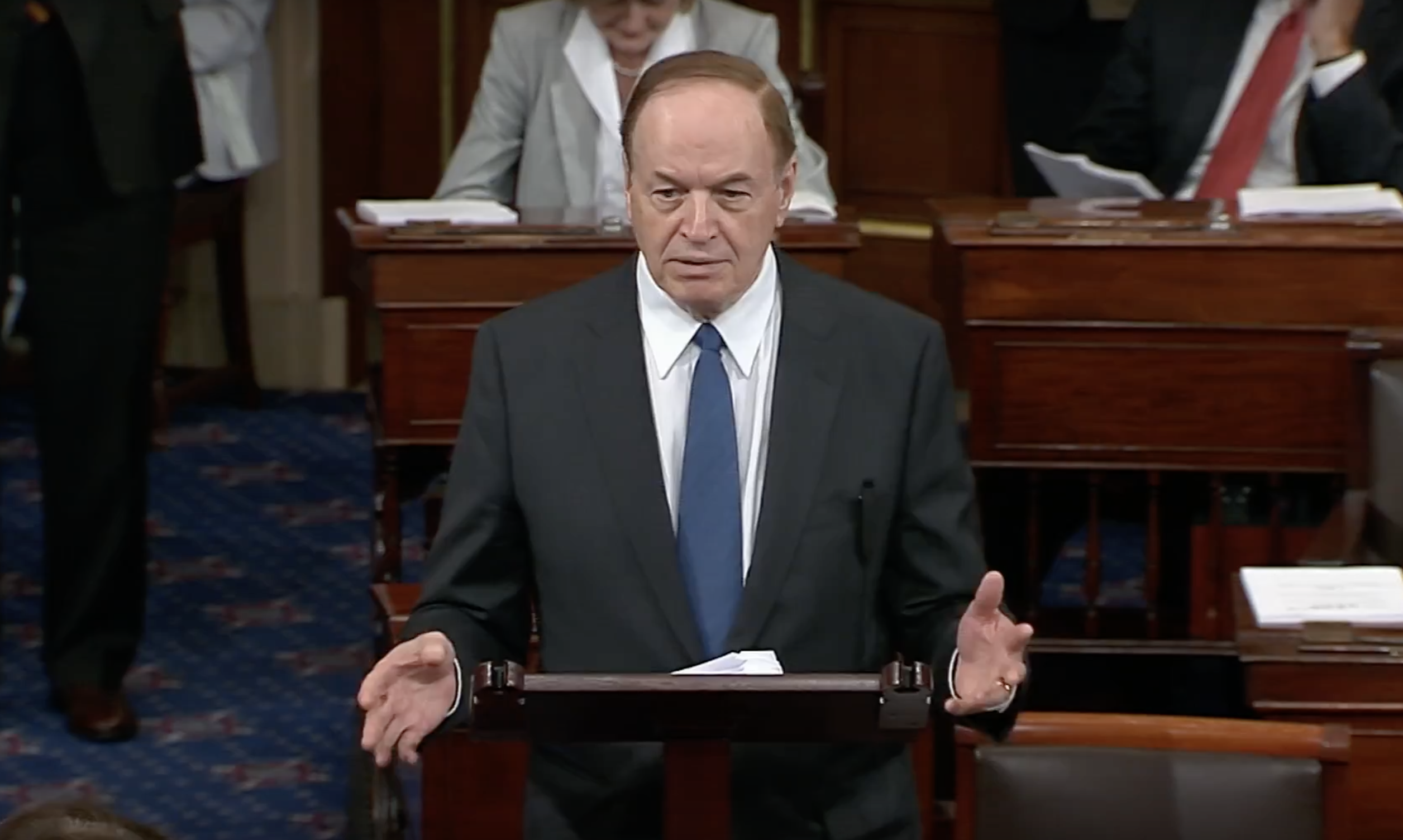 Wednesday, U.S. Senator Richard Shelby, R-Alabama, announced that the City of Montgomery Fire/Rescue Department (MFR) has been awarded $3,553,843 as a part of the Federal Emergency Management Agency's (FEMA) Staffing for Adequate Fire & Emergency Response (SAFER) grant program.
"This grant will serve a critical role in stabilizing the operational and administrative services of MFR," said Senator Shelby. "The funding will ensure the city has the proper resources and staff to adequately respond to emergency medical, fire, and rescue incidents throughout the area. I am proud that FEMA has awarded this SAFER grant to facilitate increased safety and security in the City of Montgomery."
"We could not be more grateful to Sen. Richard Shelby for his role in helping Montgomery secure this SAFER grant to increase the number of firefighters who serve and protect our capital city," said Montgomery Mayor Todd Strange. "The additional 33 firefighters provided by this grant will help us meet the increasing demand for suppression and emergency medical services. Sen. Shelby's support for this grant award speaks to his abiding commitment to the public's safety and his unflagging work on behalf of our city and state."
This $3,553,843 SAFER grant will provide funding to assist Montgomery in the hiring of additional firefighters and first responders over a three year period to achieve and maintain proper staffing standards.
SAFER grants are awarded to fire departments and national, state, local, tribal, or territorial organizations that represent the interests of firefighters. These grants allow fire departments to increase the number of frontline firefighters and emergency responders with the ultimate goal of attaining 24-hour staffing. SAFER grants are an important way for fire departments to meet the emergency needs of their communities.
Fire department personnel who have questions about the Staffing for Adequate Fire and Emergency Response (SAFER) Grants of FEMA's Grant Programs Directorate (GPD) can reach the Assistance to Firefighters Grant (AFG) Program staff by telephone at 1-866-274-0960 or by e-mail at [email protected]
Enroll in the FEMA/GPD Assistance to Firefighters Grants email newsletter for the most current news releases and updates about SAFER and AFG.
Montgomery has a population of 205,764. It is the second largest city in the State of Alabama.
Senator Richard Shelby is the Chairman of the Senate Appropriations Committee. He is serving his Sixth term in the U.S. Senate. Prior to his election to the Senate he served four terms in the U.S. House of Representatives and two terms in the Alabama State Senate.
Print this piece
Doug Jones praises end of state Democratic Party lawsuit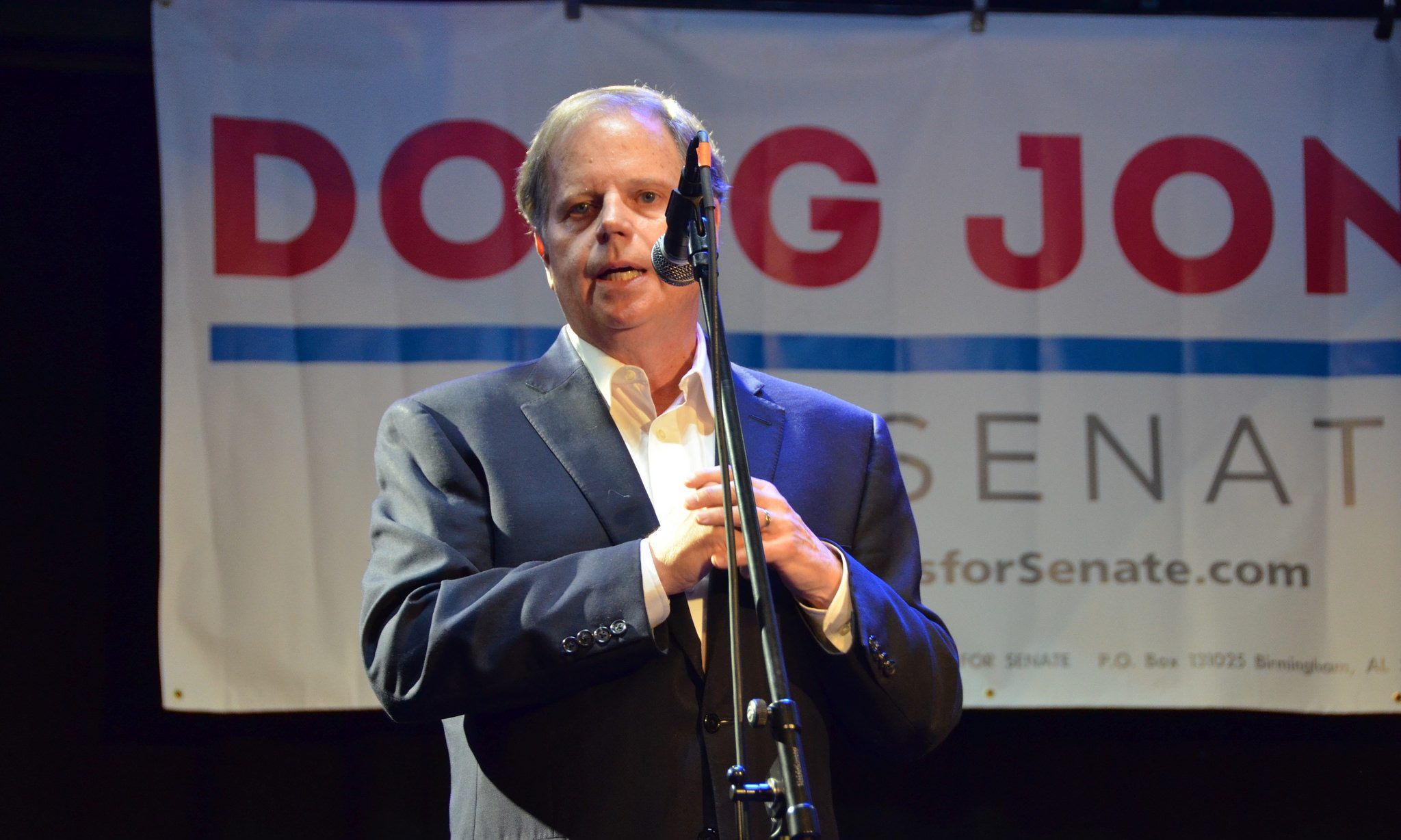 U.S. Senator Doug Jones, D-Alabama, on Thursday applauded the end of a lawsuit over control of the state Democratic party. 
Montgomery County Circuit Judge Greg Griffin on Thursday dismissed a lawsuit filed by former Alabama Democratic Party chairwoman Nancy Worley, which means that state Rep. Chris England, who was picked to lead the state Democratic party by a reform group championed by Jones, is the party's chair. 
"This is a great day for Alabama and her Democratic Party. Throughout much of last year, countless Democrats in our state worked to create a more open and diverse state party, while recognizing and being true to the crucial and historic role held by African-American voters," Jones said in a statement Thursday.
"The by-laws of the Alabama Democratic Party now reflect the growing diversity in our state — including representation for Hispanic voters, Native American voters, Asian voters, voters with disabilities and voters from the LGBTQ community. And most importantly, the Alabama Democratic Party has dramatically increased leadership opportunities for young voters. Around 70 new caucus members were added to the state party Executive Committee last year—many of them young people from diverse backgrounds throughout the state. I'm proud to continue to work alongside a more unified, diverse and inclusive state party. 
"With the dismissal of this lawsuit, it is time that all who have been involved in this challenge, resolution, and expansion of the Democratic Party come together for a common good. Our state benefits from the ideas and engagement of a competitive two-party system. We have now demonstrated that we have the ability to be inclusive within our own party while working to expand the number and experiences of people who play a role in moving it forward.  
"Chairman Chris England and First Vice Chair Patricia Todd have my complete support and I call on Democrats throughout the state to unite behind them as we move forward in modernizing, re-invigorating, and expanding the Alabama Democratic Party.," Jones said.
Print this piece