Emails show Ivey, staff used private Gmail and iCloud accounts in Lieutenant Governor's Office
Emails provided to the Alabama Political Reporter show Gov. Kay Ivey and her top advisers used personal email accounts like Gmail and iCloud to conduct official business while Ivey was serving as lieutenant governor.
Dozens of emails released to APR in response to allegations made by Democratic candidate Walt Maddox this morning show Ivey and her staff, including her chief of staff, Steve Pelham, communicated via their personal Gmail and iCloud accounts with top advisers between 2011 and 2014, during Ivey's second term as lieutenant governor.
The majority of the emails released relate to the then-lieutenant governor's schedule ranging from campaign events to economic development meetings. A portion of the emails related to Ivey's campaign for lieutenant governor in 2014 and others deal with personal scheduling issues, both of which would have needed to be sent from personal accounts.
Office holders are prohibited from using state email accounts to conduct personal or campaign-related business.
But several of the emails, specifically those that are dated in 2011, 2012 and 2013, indicate Ivey and her staff were conducting state business through personal emails, including one trip to Washington that appears to have required the use of state aircraft.
Ivey appears to have used several email accounts including a Gmail account, a Charter email account and another unidentified account named "Susan Anthony." Ivey's then-chief of staff Pelham, who now serves as Ivey's chief of staff in the Governor's Office, also used two different iCloud accounts, the emails obtained show.
The emails released to APR were collected from the Alabama State Archives, where official business is cataloged and saved in accordance with state law requiring emails and other state records be preserved.
Public officials are not prohibited from using personal email accounts, although it's generally accepted that official business conducted on private emails must be retained as public record.
"Walt Maddox is so desperate, he's making accusations even he knows are not true," an Ivey spokesperson said. "As the emails show, Governor Ivey coordinated with her scheduler to ensure she didn't double book political or personal events with her official calendar. And as Walt also pointed out, this is not only permissible, it's standard practice."
"Given what a huge Hillary Clinton supporter Walt Maddox is, it's not surprising private email servers are top of mind for him," the spokesperson continued. "While Governor Ivey is focused on breaking jobs records, we'd like to challenge Walt to break one of his own records by telling the truth for an entire day."
Advocates for open government have long expressed concerns that the use of private emails by public officials can shield official business from public records requests because those emails aren't automatically or immediately captured on state servers that are often searched to fulfill those records requests.
The emails have to be voluntarily submitted to the state archives or voluntarily searched for public records requests.
Maddox said Ivey's use of a private email, while not illegal, is cause for concern.
"The discovery that Kay Ivey's staff used private email servers during a period of time when there are so many questions about what actually occurred in Colorado in 2015, is disturbing," Maddox said in a statement. "These private email servers are not available to be searched when a public records request is made, and that should be very troubling to every Alabamian who wants open, honest government."
The Democratic candidate said Ivey should release all records from the private accounts found in the archives.
"This continues an unacceptable pattern of secrecy and nondisclosure by Kay Ivey," Maddox said in a statement. "Accordingly, In addition to the questions I requested Governor Ivey answer regarding allegations of misuse of law enforcement and potential cover-up, she should immediately, in the interest of full disclosure, take immediate steps to release all email records for the following accounts."
The revelation about Ivey's purported use of private email accounts in the Lieutenant Governor's Office comes at a time when Ivey is facing questions about a hospitalization during a 2015 trip to Colorado for an aerospace conference.
As APR reported over the last week, former ALEA Secretary Spencer Collier, a former Republican state representative who was appointed to lead Alabama's unified law enforcement agency by former Gov. Robert Bentley, and his second in command  told APR that Ivey and her staff attempted to cover up the hospitalization.
According to the trooper at Ivey's bedside, doctors in Colorado said they believed she had suffered a transient ischemic attack (TIA). TIAs produce stroke-like symptoms but usually last only a few minutes causing no permanent damage.
When a member of her security detail reported the incident to superior officers after Pelham, Ivey's chief of staff, told him not to tell anyone, the officer, Thomas "Drew" Brooks, was removed from Ivey's security detail and his salary was reduced, according to personnel records obtained by APR.
Ivey has denied retaliating against the trooper assigned to her protective detail and her staff has maintained the hospitalization was the result of altitude sickness and nothing more serious.
Slow absentee voting in Tuscaloosa sparks outrage, possible legal action
Among the issues were incredibly long lines that left some voters waiting more than five hours and an inefficient process that managed to take in fewer than 100 absentee ballots in six hours.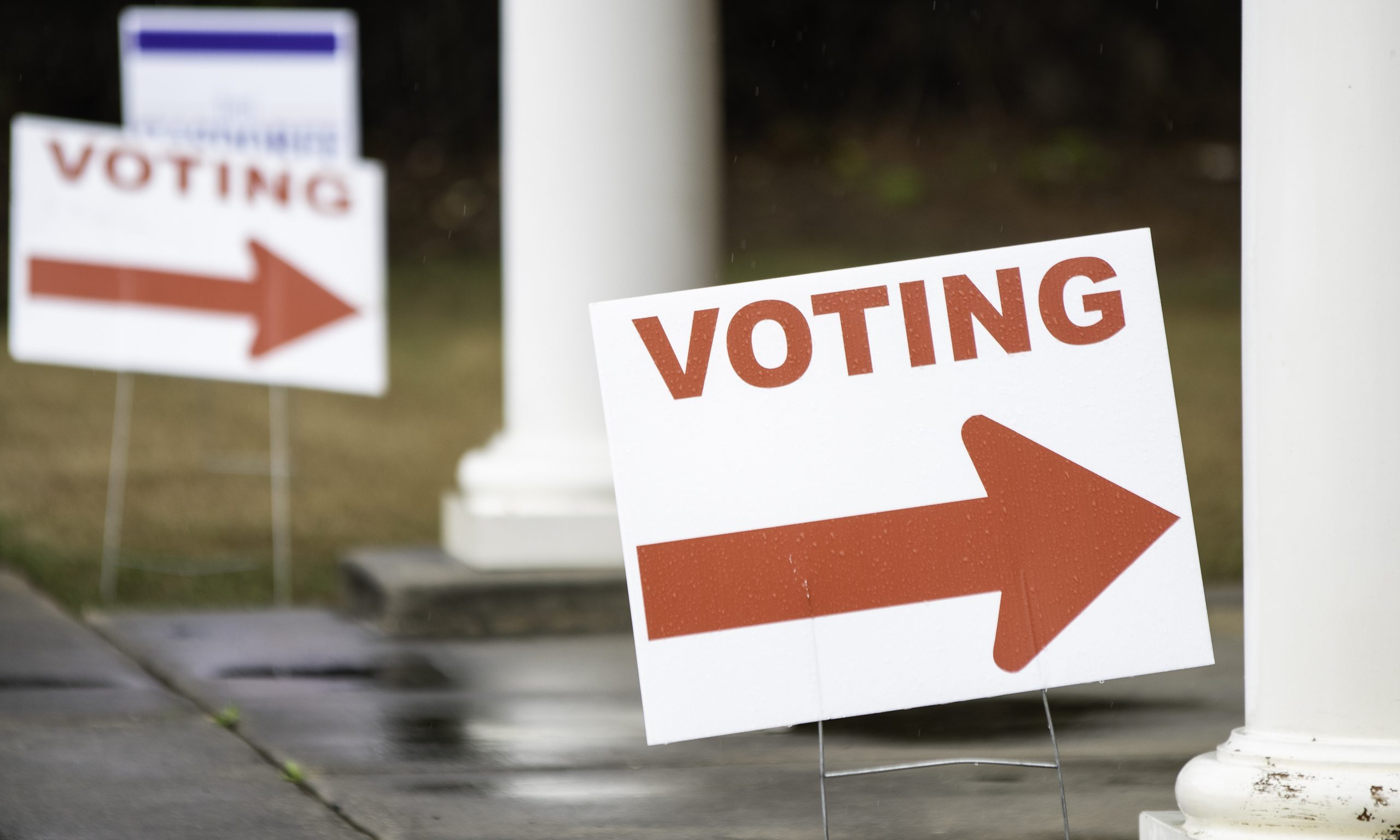 Long lines and slow absentee ballot processing in Tuscaloosa County have left voters outraged and incumbent Sen. Doug Jones's campaign threatening legal action. 
On Wednesday, Jones's campaign attorney, Adam Plant, sent a letter to Tuscaloosa County Circuit Clerk Magaria Bobo, outlining a number of issues with ongoing absentee voting and promising to take legal action if Bobo doesn't improve the process on the final day, Friday. Among the issues documented by Plant were incredibly long lines that left some voters waiting more than five hours and an inefficient process that managed to take in fewer than 100 absentee ballots in six hours. 
Additionally, Plant noted that Bobo has hired her family members to help process absentee ballots and at least one family member had made disparaging remarks on social media about voters. 
"You and those acting on your behalf are suppressing the vote of qualified Alabama voters," Plant wrote in the letter. "If you are unable or unwilling to execute your duties competently, and allow Tuscaloosa voters to exercise their voting rights without undue burdens, we will take further action."
In an interview with the Montgomery Advertiser on Wednesday, Bobo noted that her office had received more than 13,000 requests for absentee ballots — a remarkable uptick from the 3,000 or so her office usually receives — and there had been problems in managing that number of ballots while also adhering to social distancing guidelines within the office. 
However, as Plant's letter notes, the massive increase in absentee ballots for this election shouldn't have been a surprise. Also, Secretary of State John Merrill had made additional funds available to absentee managers to facilitate hiring extra staff, purchasing additional computers and staying open for longer hours to accommodate the anticipated increase. 
In a press release on Wednesday, the Alabama Democratic Party criticized Bobo and her family members, and the release included screenshots of Facebook posts from Bobo's daughter lashing out at voters who complained about the long wait times. 
"No voter should have to wait in line for hours to exercise their rights," said ADP executive director Wade Perry. "We should leverage every tool we have to make voting easier, not harder. Also, it should go without saying that election workers should not insult the very people they are employed to serve. If Ms. Bobo is incapable of processing voters quickly, someone else needs to do the job."