She scheduled a mastectomy and the next day her doctor told her she didn't have breast cancer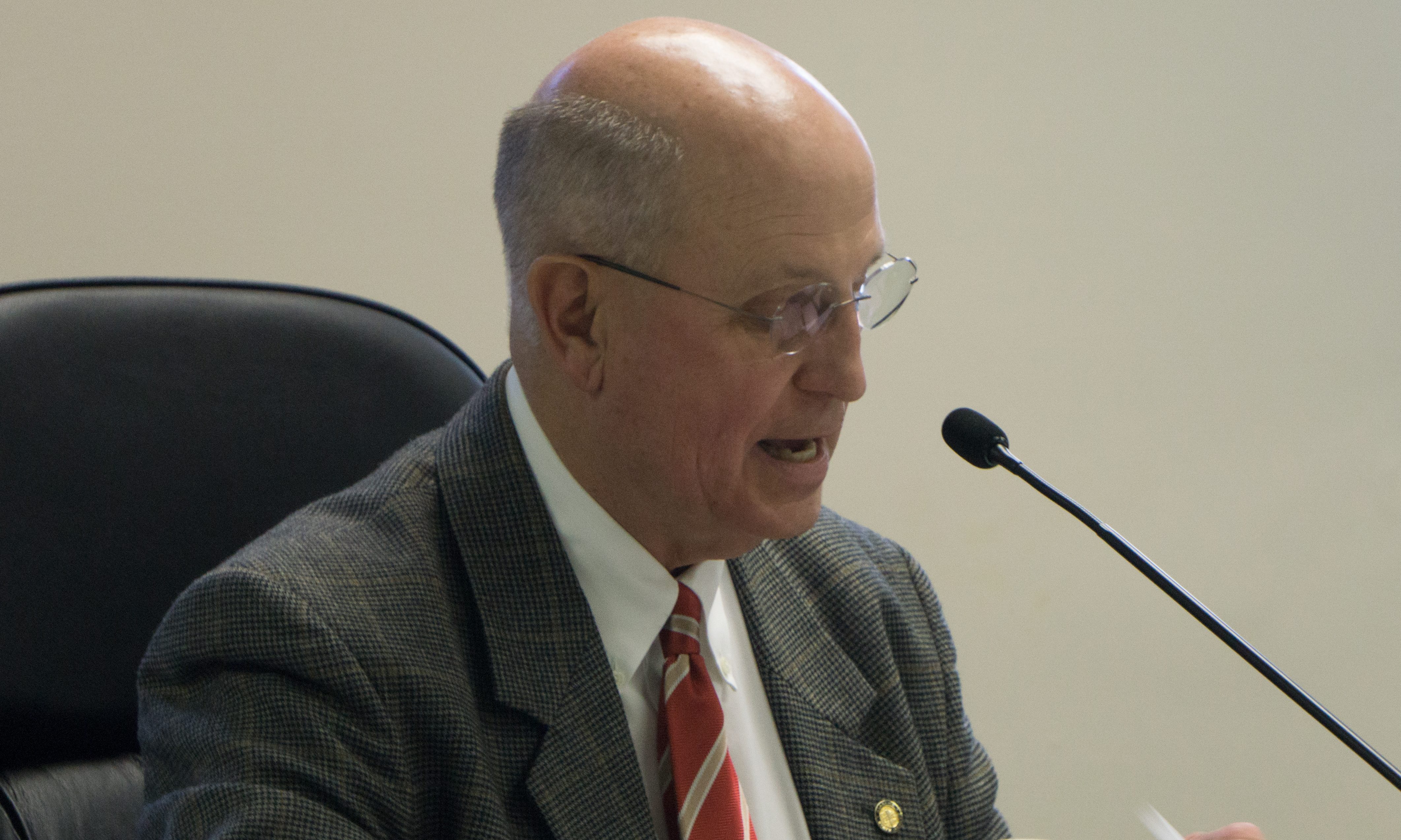 The card came in the mail on June 1, and Beth Rhea knows it was June 1, because the day before was one she'll never forget.
The day before, May 30, Rhea scheduled a mastectomy with her surgeon — a procedure she hoped would cure her breast cancer. That's a hard day to forget.
It was, for Rhea, the end of one of the longest months of her life. On May 2, she had gone to her OB/GYN for a checkup, after noticing clear signs of possible breast cancer. She was sent for a mammogram that afternoon.
The evidence of the cancer was so clear on that scan that the imaging center at Helen Keller Memorial Hospital in Sheffield called later that day and helped Rhea set up an appointment for a biopsy.
Two weeks later, she had the biopsy performed. A week after that, there was another test to determine the extent of the cancer and the best treatment options. And then, finally, when the test and biopsy results clearly showed the presence of cancer, the appointment on the 30th to set up the mastectomy.
A truly awful month.
A day later, Rhea went to her mailbox and found a card from that OB/GYN she visited on May 2, Dr. Larry Stutts, who is also a state senator.
The card informed Rhea that Stutts' office had received the results from her mammogram, and they were normal. No cancer detected.
"I was … I was just stunned," said Rhea, who posted copies of the card and her mammogram results on Facebook shortly after.
That would not be the most disappointing part, however.
Rhea said Stutts has been her doctor for over 20 years. While she isn't what she would call a "doctor person" — meaning that she, like many people, hate going to the doctor — she had been to see Stutts numerous times over the years.
But May 2, before leaving for the mammogram, was the last conversation she's had with him.
"Not a phone call. Not a letter. Not a text message. Nothing," Rhea said.
Despite serving as her doctor for more than two decades, and despite Stutts' office being aware that Rhea had received the card saying her mammogram results were normal, she said Stutts has never bothered to call her.
Despite his office receiving electronically every subsequent test result and notifications of procedures and outcomes, no one has bothered to call and check. No one, including Stutts, has reached out to help Rhea navigate the cancer treatment process — which would be normal for an OB/GYN.
And that is the most egregious part of this, as far as Rhea is concerned.
Mistakes happen in health care, just as in any profession. Rhea said she could understand how a mixup might've occurred, and she possibly could have forgiven it.
But the lack of compassion and responsibility from Stutts make that impossible now.
"The only person who reached out to me from that office was (an administrative assistant) who sent me a message on Facebook," Rhea said. "She explained it was a mistake made by a nurse in the office.
"But what that tells me is that the people in that office know a mistake was made, and that (Stutts) knows a mistake was made, and not one of them has called me to see if I'm OK, to see if they can help with anything. What kind of a person does that?"
Well, Larry Stutts.
This isn't, exactly, Stutts' first time in the spotlight for an egregious act. He has been, essentially, a pariah in the Alabama Senate thanks to self-indulging bills that embarrassed and angered his colleagues.
The most notorious, of course, was his attempt to repeal a law that was passed after one of his patients died. Without telling his Republican colleagues, Stutts attempted to repeal Rose's Law — a law named after Rose Church, who was Stutts' patient, required insurance companies to cover a 48-hour hospital stay after childbirth.
Church, who died in 1998, was released just 36 hours after giving birth to a baby girl. The Church family sued Stutts. Their local state senator at the time took up the cause to get Rose's Law passed.
The stunt gained national attention for Stutts, who was shamed on multiple national tv shows.
But it didn't stop him.
He also tried to repeal a law that requires doctors to notify their patients if a mammogram reveals dense breast tissue — often a sign that the patient could be at increased risk for breast cancer. That law was sponsored by the senator Stutts defeated for his seat — a senator whose wife was a breast cancer survivor.
Stutts has also been sued multiple times for medical malpractice, including an awful case that was filed last December over the death of twin babies. That case is still ongoing.
And there could be one more coming.
Rhea signed an official complaint against Stutts last week with the Alabama Board of Medical Examiners, often the first step in the legal process.
She's doing much better these days. The mastectomy was a success and she's cancer free at the moment. She's planning to start a support group in Franklin County for breast cancer survivors — she's currently having to drive to Decatur for a group there — and is busy following her daughter around to band competitions.
Rhea's life was upended by the cancer diagnosis, and she's just now getting things back to a state somewhere near normal. But the hurt from what happened, and the way it was handled by Stutts, remains.
"I just want others to know what he did and what sort of a person he is," Rhea said. "When I think about what he did — you know, I could have died if I just got his card and went on about life for a year. He has to know that. And to not call me or acknowledge this …. I want to make sure others know about this."
Trump Truck and boat parades this weekend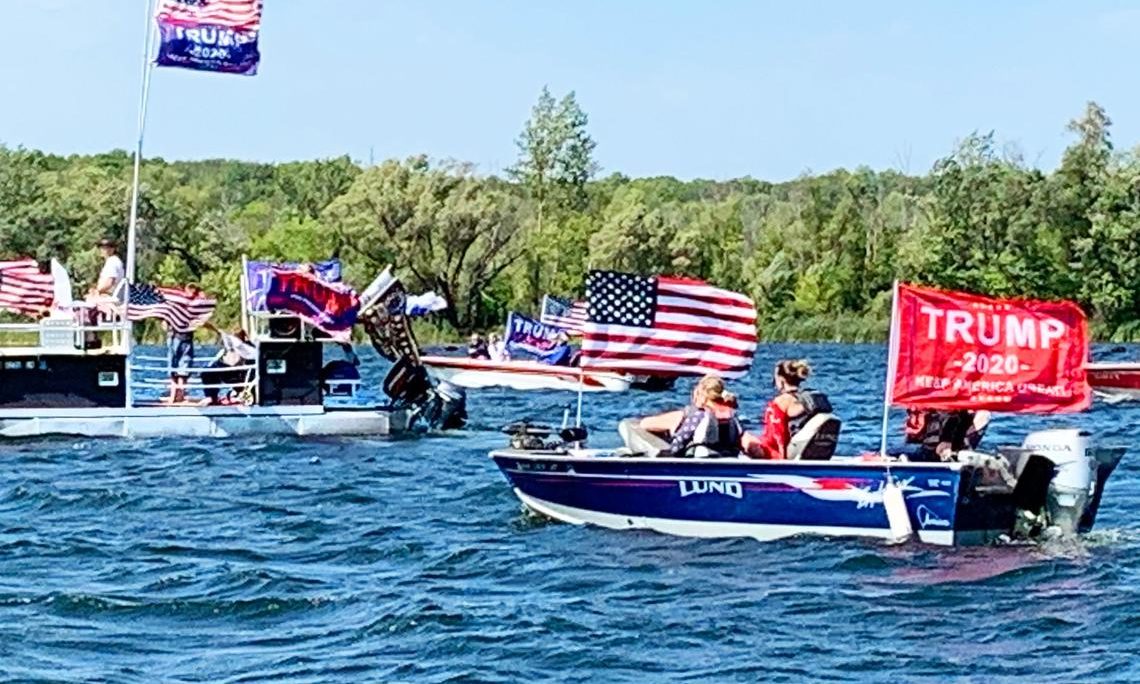 As Election Day draws near, Alabama Republicans are excited about promoting the re-election of Donald J. Trump as President and the election of Tommy Tuberville for U.S. Senate. This weekend two pro-President Trump events are happening in the state. There will be a truck parade from Ashland to Phenix City on Saturday sponsored by the Clay County Republican Party, while there will also be a boat parade on Wilson Lake in the Shoals sponsored by the Colbert County Republican Party on Sunday.
The pickup trucks will assemble at the Ashland Industrial Park in Clay County, 8240 Hwy 9, Ashland. There is a pre-departure rally at 10:00 a.m. central standard time. The trucks will depart at 11:00 a.m. and then proceed on a parade route that will take them into the bitterly contested swing state of Georgia. The Trump Pickup Parade will wind through east Alabama and West Georgia traveling through LaGrange and Columbus before concluding near the Alabama/Georgia line in Phenix City, 332 Woodland Drive, Phenix City at approximately 2:00 p.m. central time. Speakers will begin at 3:00. Trump flags will be on sale at the event.
The Phenix Motorsports Park will be hosting what sponsor hope could possibly the world's largest Pickup Tuck parade in U.S. history that is routing over 50 mile through Georgia in effort to "pickup" President Trump's numbers in GA.
A number dignitaries have been invited to address the Phenix City rally, including Coach Tuberville. Former State Sen. Shadrack McGill, Trump Victory Finance Committee member former State Rep. Perry O. Hooper Jr., and Paul Wellborn, the President and CEO of the largest Family owned Kitchen Cabinet manufacture in the USA are among the featured speakers who have committed to speak at the event.
Entertainment will be provided by: Charity Bowden, an up and coming country music singer who was the runner up on "The Voice". Charity will sing 'I am Proud to be an American' as well as songs from her Voice performances. The McGill Girls will also perform. The three beautiful and talented sisters will be singing patriotic songs in three part harmony. Geoff Carlisle, a professional DJ will be keeping the crowd pumped with music and entertainment.
Following the speakers and the entertainment there will Trump truck-vs- Joe Bidden truck races down the drag strip for the finale.
The Northwest Alabama boat parade will be on Sunday. The boats will gather at 2:00 p.m. near Turtle Point and then the flotilla will parade around the open waters of Wilson Lake til 3_00 p.m.. There will be a contest for best decorated Trump boats.
Trump supporters have held a number of large boat parades across the state to show their support for the re-election of Pres. Trump.
Boat parade sponsors say that this parade will be: pro-American, pro-law enforcement, pro-military.