Polls are open across the state, and voters are headed out to cast their ballots. Here are a few questions, answers and things you can expect to happen today.
1. What time do polls close?
Polls close at 7 p.m. in Alabama. If you're in line by 7 p.m., you can still vote. Stay in line to cast your ballot.
2. Will polling places be closed because of bad weather?
There have been some questions about how weather may impact poll openings. Some polling places are in schools that are set to delay opening because of expected severe weather, but Secretary of State John Merrill said Monday evening that all polling locations — even those in closed schools — will open on time.
"The delayed opening of certain schools will not affect the polling site in that location," he said. "All polls will open at 7 AM in all jurisdictions tomorrow morning on election day!"
3. I'm listed as inactive, can I still vote?
Yes, you can still vote! Go vote, and the poll workers will give you a special form to fill out to update your voter information. It may take a tiny bit longer, but you can still cast your normal ballot. About one in 10 voters are listed as inactive. That's because your address may have changed and you didn't receive a voter confirmation card from your county board of registrars.
4. I don't have an ID, but I'm registered. Can I still vote?
Yes, you can still vote. Ask for a provisional ballot, and don't let up. The poll workers have to give you a provisional ballot. You have until the following Friday to get in touch with your county's board of registrars to prove your identity. If you follow up and prove your identity, your vote will count.
I answered some more voting questions yesterday. Check out this FAQ if you still need to go vote.
5. I had some issues at my polling place. What do I do?
If you have issues at your polling place or if you want to report something atypical, call the Secretary of State's Voter Hotline at 1-800-274-8683.
6. I saw on Twitter that turnout is astronomical.
Yeah, that always happens. Ignore it.
General social media rules apply. Be skeptical. Turnout is probably going to be higher nationally today than during a normal midterm election, but turnout will still likely be lower than during presidential elections.
In Alabama, the secretary of state has predicted a 35 to 40 percent turnout, which is about on par with turnout during the 2014 midterm and statewide elections. Turnout that year actually hit a 28-year low. If his estimates are right, turnout here would actually be low, not high. It remains to be seen if Merrill's estimates are correct.
In 2010 — the last time midterms and a truly competitive statewide election coincided — turnout was about 58 percent. Again, much, much higher than what is anticipated today.
Anecdotal reports on social media about turnout are often, if not always, wrong. Lines are almost always long, and it's easy to get confused or excited or both.
Just be skeptical. That's my rule of thumb.
7. What time can I expect results?
Polls close at 7 p.m. Some votes will begin rolling in by 7:30 p.m. But beware, those are usually the absentee ballots, and they can vary wildly from final election results. Don't be fooled.
It's best to wait until we have 10-15 percent of precincts reporting in to start making any assumptions. Depending on how close the races are, the Associated Press will probably start calling some of them by 9 p.m., if not earlier for some less-competitive races. Some of the more competitive races could come in a lot later.
8. Where should I look for results?
In the digital era, there are a lot of options. I follow the New York Times, because their results tend to update the quickest. In the state, AL.com and the Montgomery Advertiser have good live-results pages.
Here at APR, we will host a live blog later today breaking down results coming in and offering commentary. Check back on our homepage around 6:30 p.m. for that.
9. What about nationally?
The first polls close nationwide at 6 p.m. ET or 5 p.m. CT in Kentucky. After that, it will be a flood of results and exit polls on national media. It will likely be a long night, especially if races are tighter than expected. Results on the West Coast will come much later and into Wednesday. Because of mail-in voting in California and Washington, we may not have their full results for days.
10. I'm a politics wonk. What areas should I watch on election night?
I'm going to be watching to see if Tuscaloosa, Lee and Madison counties turn blue in statewide and congressional races tonight. Those counties voted pretty decisively — by 15 to 17 percentage points — for Democrat Doug Jones in December even though those counties broke for Donald Trump by a similar margin in 2016. Democrats will need to win those counties if they have any chance tonight.
Other than that, I'll be watching to see how much Democrats can run up the score in Jefferson and Montgomery counties, which are typically Democratic strongholds. Democrats will need to do better in suburban areas Jefferson and Montgomery counties than they have in the past if they are to have any hope.
It's also possible turnout will be lower in the 7th Congressional District because U.S. Rep. Terri Sewell is facing no opponent tonight. If that happens, and it's bad enough, Democrats have no chance of winning statewide. They need voters to turn out in that Democratic district in order to outpace Republican strongholds elsewhere.
11. Who is expected to win?
Alabama is a deeply red state. Common wisdom would say Republicans will keep control of Alabama's government. They're likely to win all of the statewide races, and they will almost assuredly keep their majorities in the State House and Senate.
There is little, if any, public polling of the state races in Alabama. The only thing we have to go on is history and fundraising numbers, which can give us a slight idea — albeit definitely not an authoritative answer — about who might win.
Republicans have outraised Democrats in every other statewide race, but Democrats have had more individual contributors in the last month of the election.
Democratic governor candidate Walt Maddox has outpaced Republican Gov. Kay Ivey in the number of individual contributors in recent weeks, but the race is still seen as hers to lose.
Same for the attorney general race between Republican Steve Marshall and Democrat Joe Siegelman, though Marshall has caught some flack from Republicans Roy Moore and Troy King, his former primary opponent, for taking contributions from the Republican Attorneys General Association. He's facing an ethics complaint for taking that money.
There are some other interesting races to watch, though. Democratic Supreme Court chief justice candidate Bob Vance has significantly outraised Republican candidate Tom Parker both in total contributions and the number of individual contributions. Vance was close to beating former Moore for the same job six years ago, and it's possible he could do that again with Parker, who has long been a Moore ally on the court, matching him almost perfectly ideologically. That race will likely be one of the closest.
12. What about Congress?
All of Alabama's congressional seats are considered pretty solid. U.S. Rep. Terri Sewell, Alabama's sole Democrat, is uncontested in the 7th Congressional District. The other six races are solidly Republican.
Even the two most closely watched races in the 2nd and 3rd Congressional District are almost assuredly to remain Republican. FiveThirtyEight, perhaps the most-cited election forecaster, gives Republican Rep. Mike Rogers in the 3rd Congressional District a 99 percent chance of being re-elected.
The tightest race is in the 2nd Congressional District between Rep. Martha Roby, a Republican, and her Democratic challenger Tabitha Isner. Even there, Isner has less than a one in 40 chance of winning.
Nationally, Democrats are expected to take back the House, and Republicans are expected to maintain control of the Senate. But both are subject to forecasting errors, and it's possible both could go either way. We'll be watching to see if Democratic enthusiasm is as high as is expected.
Print this piece
Carl, Hightower raising money for July GOP primary runoff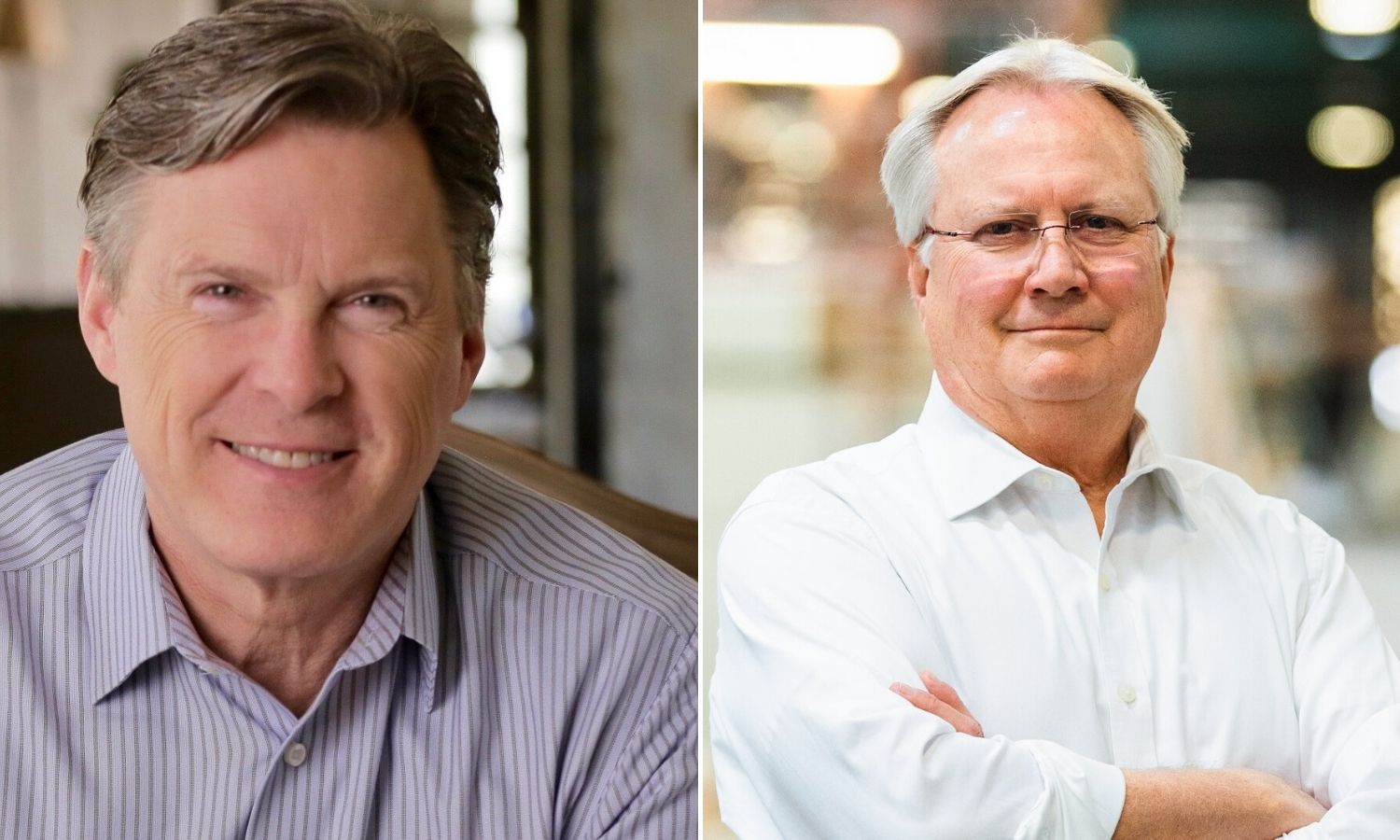 Mobile County Commissioner Jerry Carl and former State Senator Bill Hightower are running in the Republican Party primary runoff on July 14.
Both campaigns are preparing for the final push. Their Federal Elections Commission reports on their fundraising efforts are through the end of March.
Carl reported total receipts of $1,513,462.10. $709,525.10 of Carl's money comes contributions. $670,169.60 of that is contributions from individuals; while $37,700 are contributions from other committees. Carl has contributed $1,655.50 to his own campaign. Carl's congressional campaign also reports personally loaning his campaign $758,900.
Carl has already spent $1,307,240.85. $1,114,940.85 was for campaign operating expenses, $400 was for contribution refunds and $191,900 were loan repayments. Carl entered the month with $206,221.25 in cash on hand and debts of $567,000.
R.E. Myles of Grand Bay, AL donated $8400 to Carl's campaign. Myles is the President of the law firm McDowell, Knight, Roedder, & Sledge. There are two entries for Mr. Myles of Grand Bay. The second is for $5,600. Carl's other top contributors include: Rachel Burton is a Mobile housewife $5,800. Philip Burton of Mobile contributed $5,600. Burton works for the Burton Property Group. Clarence Burke Jr. of Foley works for Wolf Creek Industries $5,600. Nancy Myles of Grand Bay is retired, $5,600. Morgan Myles is a Mobile engineer with Core Industries, $5600. White-Spunner & Associates is a real estate firm, $5,400. Warren Nicholson of Mobile, who works for NFINA Technology, $5,400. Kathy Nichols of Mobile is retired, $5,400. Matt Metcalfe is a Mobile realtor, $5,400. Jerry Lathan is a contractor from Theodore, $5,400.
Former State Senator Bill Hightower reported total contributions of $1,071,355.21. $1,032,155.21 were individual contributions; while $39,200 were contributions from other committees. Hightower has no outstanding loans.
Hightower has already spent $858,340.60. $848,860.60 were operating expenses. $5,600 were refund contributions to individuals. $3,880 were other disbursements. The Hightower campaign had $213,023.40 in cash on hand.
Club for Growth PAC is supporting Hightower and they have donated $19.600 to his campaign. Major contributors include: Richard Uihlein of Lake Forest, Illinois is the CEO/owner of Uline, $11,200. Roy Drinkard of Cullman is the owner of Drinkard Construction, $2,800. Lamar Harrison of Wilmer, AL is the President of Gulf Construction and Hauling, $2,800.00. Rhonda Scott is an Opelika homemaker, $2,800.00. Allen Harris of Opelika is the owner of Bailey-Harris Construction Company $2,800. Donna Williams is a Mobile homemaker $2,800. George Montgomery is the president of his own company $2,800. Sherri Trick is a Tuscaloosa homemaker $2,800. Carrie Montgomery of Mobile is the treasurer at Gulf Fastener. $2,800. Kreis William of Birmingham is a vice president at JohsonKreis Construction $2,800.
The winner of the Republican primary runoff will face the winner of the Democratic Party primary runoff between James Averhart and Kiani Gardner
The First Congressional District is an open seat, because incumbent Bradley Byrne, R-Montrose, is not seeking re-election.
Print this piece