Hoover mall shooter still at large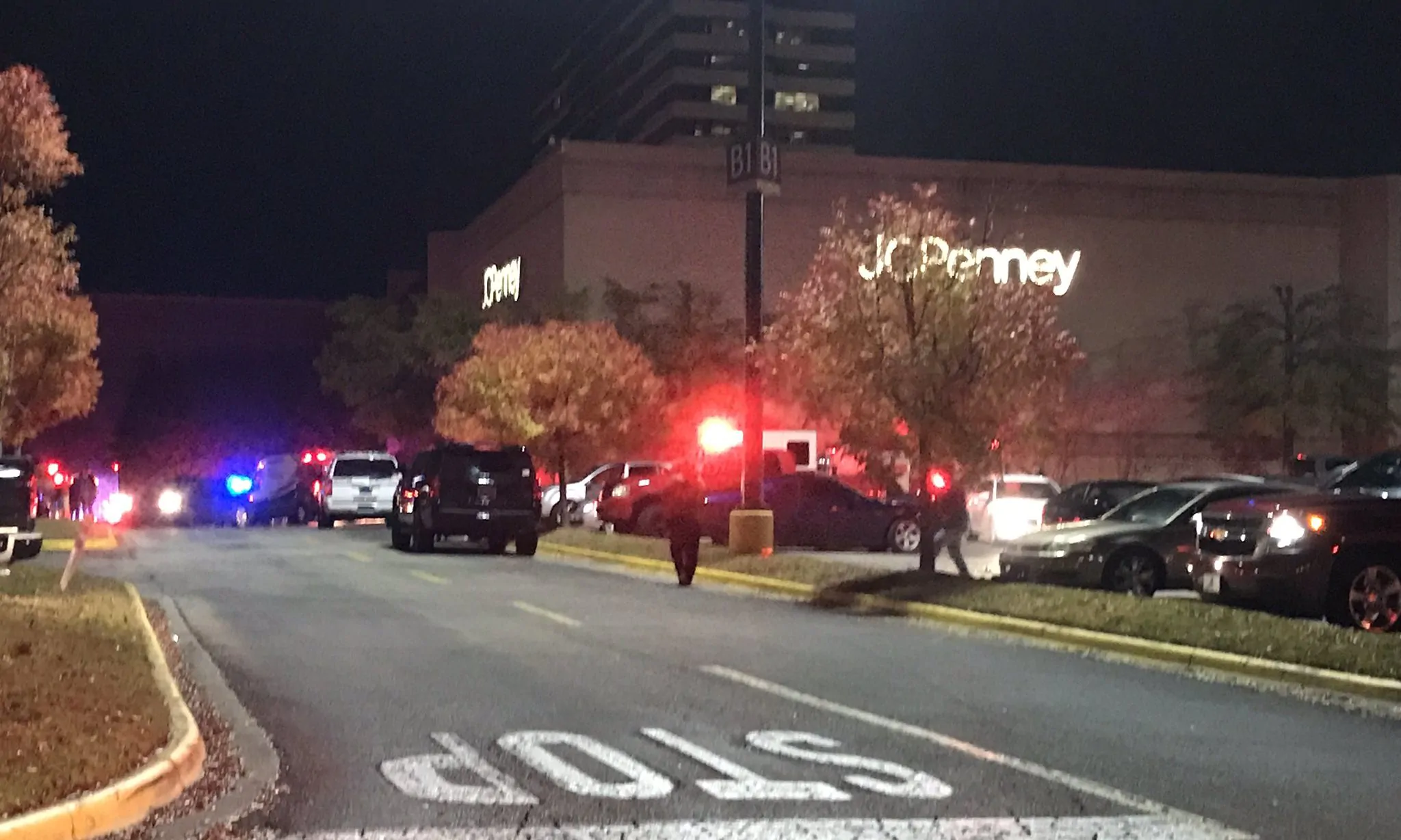 Thursday night a scuffle broke out over a pair of sale price shoes at the Riverchase Galleria in Hoover. That quickly escalated into a fight and someone pulled a firearm and began firing. An 18 year male was shot and is still recovering in the UAB Hospital Trauma Center. A twelve year old girl was also hit. She was shopping with her grandmother and was not involved in the fight in any way. She was hit in the back and is recovering at Children's Hospital. The Hoover Police Department rushed to the chaotic scene. An officer shot and killed a 21 year old Black man from Hueytown who was running from the scene while holding a handgun,Emantic Fitzgerald Bradford Jr.
On Friday, the Hoover Police Department announced that Bradford was the shooter. Late that afternoon they retracted that statement when Alabama Bureau of Investigation investigators determined that the bullets that surgeons dug out of the 18 year old victim could not have come from Bradford's gun.
Many civil rights activists have denounced the Hoover Police Department as being trigger happy and too eager to shoot a Black man.
The Alabama NAACP issued this statement on the Thanksgiving Day Galleria mall shooting.
"An African American male was shot and killed by Hoover Police at the Galleria Mall in Hoover, AL on Thanksgiving Day," said Alabama NAACP President Bernard Simelton. "Not only was an African American male shot and killed in response to an altercation and gunfire, but the wrong man was shot and killed. According to news reports, the Army soldier who was killed, was running as well as other shoppers in the mall, away from shots being fired. We have learned that many shoppers also drew their weapons in response to the shots being fired. But this one black male was the only one shot and killed by police."
"The Alabama State Conference of the NAACP is calling on our legislators to create legislation to end excessive force against black and brown people," Simelton said. "We have learned that the police officer has been placed on administrative leave, but real and lasting consequences need to be taken against police officers who use excessive force. The Alabama NAACP believes those officers should be immediately removed and never allowed employment with any police force or establishment where using a gun is a requirement."
"Police officers must know the facts involved before pulling their weapons," Simelton said. "Police officers must stop being trigger happy when it comes to our children. Police officers must stop being aggressive with young men of color and stop killing us. Police officers must use human rights tactics to engage who they believe is the perpetrator. A life has been lost because police do not see African Americans as humans."
The slaying of Bradford by the Hoover police has drawn national headlines.
While acknowledging that Bradford was not the person who shot the 18 year old, the Hoover Police Department still contend that he was not an innocent victim either.
"New evidence now suggests that while Mr. Bradford may have been involved in some aspect of the altercation, he likely did not fire the rounds that injured the 18-year-old victim," the police department said in a statement. "This information indicates that there is at least one gunman still at large. … We regret that our initial media release was not totally accurate, but new evidence indicates that it was not."
Bradford's family are demanding to see the security video. They have retained famed civil rights attorney Benjamin Crump, who represented the families of Mike Brown in Missouri and Trayvon Martin in Florida.
As of press time, the actual gunman remains at large.
An earlier version of this story identified Bradford as a U.S. Army soldier; because Bradford posted pictures of himself in uniform.  The Army however says that Bradford was honorably discharged after not completing training.
(Original reporting by U.S. News and World Report, Washington Post, the Alabama Media Group, and WVTM TV Channel 13 News contributed to this report.)
Print this piece
Opinion | With liberty and justice for all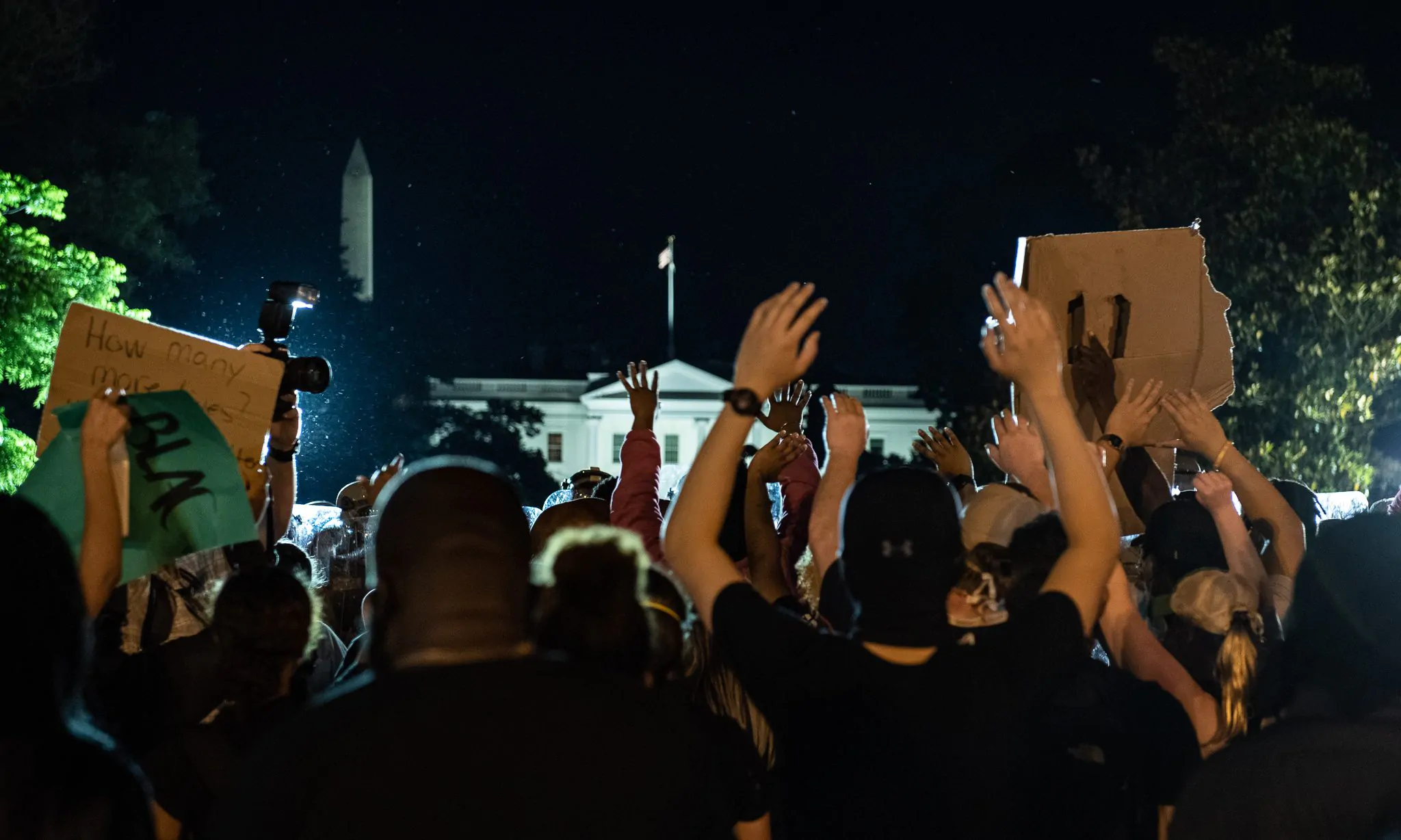 As peaceful protests over the last week have been marred by violence and looting, the nation should be asking what kind of country we are and what we are to become?
Are we to be the shining city on a hill or a lord of the flies kingdom of warring factions?
Most of the protesters who have taken to the streets across the nation are only asking for those things promised in The Declaration of Independence and quoted in the nation's Pledge of Allegiance.
They want the promise of "all men are created equal," with "liberty and justice for all," to be fulfilled.
Amidst the chaos, we hear calls for "law and order" and chants of "No justice, no peace."
A nation can have law and order without justice, but when justice is denied or meted out unequally, people will only remain silent or peaceful for so long.
Law, justice, and peace should flow from the same fountain but rarely ever do in equal measure.
Dr. Martin Luther King, Jr., and Gandhi before him, showed the world the power of nonviolent resistance. From the Salt March, which took place from March to April 1930, in India, to the Selma-to-Montgomery March in 1965, a small band of individuals has shown that peaceful protests can overcome even institutional wrongs.
But laws passed in the 1960s, while changing what was legal, didn't answer inequities or alter everyone's hearts and minds.
Even today, the dog whistles of racism and bullhorns of hate compete against calls for change.
Only when bigotry is shown in bright relief against the suffering of a nation's citizens, do the powerful lose their stranglehold.
The murder of George Floyd is further evidence of a long-festering problem, and the ensuing rage is simply the manifestation of years of systematic mistreatment of black citizens. The laws may have changed in the 1960s, but the mindset of those who fought against that progress has been reborn.
As a nation, we cannot stand with a Bible in one hand and a club in the other and claim equal protection under the law.
Perhaps opening the Scriptures and letting the voice of Jesus speak, rather than holding his words as a prop, would be a good first step. Jesus said to love your neighbor as yourself, do unto others as you would have them do unto you. Are these not the values we should hold dear?
I do not condone violence or property destruction, but I do understand the grievances that lead to both. We, as a state, and nation, can't address the one without offering to answer the other.
President Trump's failed attorney general Jeff Sessions has appointed himself as the spokesman for law and order. In a recent press release, Sessions said, "All over the country we have seen the results of 'politically correct' and completely ineffective leadership."
Sessions blames, "Antifa, far-left radicals, and criminal thugs," and many agree with him.
During George Wallace's political rally at Madison Square Garden in 1968, he blamed anarchists, activists, militants, revolutionaries and communists for the nation's ills.
Wallace also said, "The Supreme Court of our country has hand-cuffed the police, and tonight if you walk out of this building and are knocked in the head, the person who knocks you in the head is out of jail before you get in the hospital, and on Monday morning, they'll try a policeman about it."
Today, Wallace, like Sessions, would say that political correctness was the problem, not a culture that targets certain citizens.
Wallace expressed his disdain for demonstrators who tried to block President Lyndon B. Johnson's limousine saying, "I tell you when November comes, the first time they lie down in front of my limousine, it'll be the last one they ever lay down in front of; their day is over."
On Facebook, some Alabamians have suggested protesters be shot in the head if they resist arrest. And so it goes that the ugliness of human nature stands ready to repeat the sins of the past over and over again.
In an Op-Ed, Alabama State University President Quinton T. Ross, Jr., invoked the past in a very different way.
"Our nonviolent stand proved successful in the past, and I believe it could be the catalyst for real and impactful change. Let peace be at the core of all of our actions," wrote Ross.
"While it seems as though remaining calm in the midst of a racist storm is a signal to be disrespected, disregarded and endangered, remember the lives that were lost to get us to this day. Remember the examples of those who were brutally beaten and rose up from that brutality to walk the halls of Congress, to become mayors, governors, state legislators and community leaders."
Our nation was born out of public defiance in the face of political oppression. Our nation was to be a port for those seeking hope and justice in a world of tyrants.
President Ronald Reagan called the United States "the shining city upon a hill."
"In my mind, it was a tall, proud city built on rocks stronger than oceans, windswept, God-blessed, and teeming with people of all kinds living in harmony and peace," said Reagan in his 1989 Farewell Address to the Nation. He further said he saw the nation as, "A city with free ports that hummed with commerce and creativity. And if there had to be city walls, the walls had doors, and the doors were open to anyone with the will and the heart to get here."
Reagan saw a nation where everyone was allowed to live with peace and prosperity. A place where all were equal, deserved freedom and justice. Is that not what we all want, including the protesters?
America has always been a land of promise, and many times, promises are not kept.
But today, our nation may very well be at a turning point.
Will the moral imperative of fairness break over the dam's edge, or will some just add more sandbags to the top?
Will we decide liberty and justice for all are more than words we repeat by rote, and that everyone deserves the promise of America?
That is the question before us, and now what we choose will show who we are and what we will become.
Print this piece