Care2 starts petition for AG Marshall to open an investigation into Bradford's death
The state is still being rocked by the Thanksgiving night killing of 21-year-old Emantic Fitzgerald Bradford Jr. in the Riverchase Galleria by a Hoover police officer.
A new Care2 petition is calling on Alabama's Attorney General Steve Marshall (R) to open an investigation into the shooting of Emantic Fitzgerald Bradford Jr. The Care2 petition has already gathered nearly 10,000 signatures.
"This is just another example of racial profiling," reads the Care2 petition. "Another example of how the 2nd amendment is used as a shield for some and a death sentence for others, and a tragic story of how yet another innocent black man has died at the hands of law enforcement."
Hoover Police originally said that Bradford was the shooter in a fight over shoes and that the killing was justified. When the bullets taken out of the 18-year-old male wounded in the shoe store fight did not match Bradford's gun, the police claimed that Bradford was "brandishing" his gun and had somehow been involved in the shoe store. They now appear to have backed down from the story and have apologized to Bradford's family.
The family claims they have eyewitness accounts saying that Bradford Jr. was actually trying to help people to safety when he was shot in the face by the off duty Hoover police officer who was providing private security for the Riverchase Galleria.
"Emantic deserves justice," states the Care2 petition. "The Hoover Police Department and the officer should be held accountable for what they did to Mr. Bradford Jr. and the heartbreak they have brought to his family."
Earlier this month, over 52,000 signed a different Care2 petition calling on the Illinois Attorney General to investigate the slaying by police of security guard Jemel Roberson who was actively trying to detain a shooter while on the job when he was shot by police.
Care2 (www.Care2.com) describe themselves as, "A network of nearly 50 million people around the globe standing together, starting petitions and sharing stories that inspire action. We use our cutting-edge technology and team of experienced campaigners to fuel the progressive movement by uniting our members with nonprofits and mission-based brands working on the causes they care about. A pioneer of online advocacy since 1998, Care2 is a social enterprise, using the power of business as a force for good."
On Monday, Black Lives Matter organized a protest at Hoover City Hall that shut down Highway 31 as the protesters marched to the Riverchase Galleria. On Tuesday, protesters gathered outside of the home of Hoover Mayor Frank Brocato.
On Monday, the City of Hoover issued an apology to the family of Emantic Fitzgerald Bradford Jr.
"We want everyone who lives in, works in, works for, or visits Hoover to know that we are a city that puts safety and respect in the highest regard for all citizens,'' officials said. "We will be transparent throughout the course of this investigation."
"Beginning today, we will provide weekly updates to news media each Monday by 10:30 a.m. Central time," officials said. "We hope this helps keep the media and the public informed of what we know and are able to share without jeopardizing the investigation. We will also keep the public informed of any developments through our website and the social media pages belonging to the City and to the Police Department. Should significant developments occur prior to any given regular Monday update, we will provide that news as soon as we can."
"Our deepest sympathy and thoughts are extended to the families of those affected by the traumatic events surrounding the officer-involved shooting last Thursday evening, November 22, 2018," they continued. "We extend sympathy to the family of Emantic J. Bradford of Hueytown, who was shot and killed during Hoover police efforts to secure the scene in the seconds following the original altercation and shooting. The loss of human life is a tragedy under any circumstances."
The investigation is being handled by the Alabama Law Enforcement Agency.
Print this piece
Governor awards $9.5 million in grants to expand internet access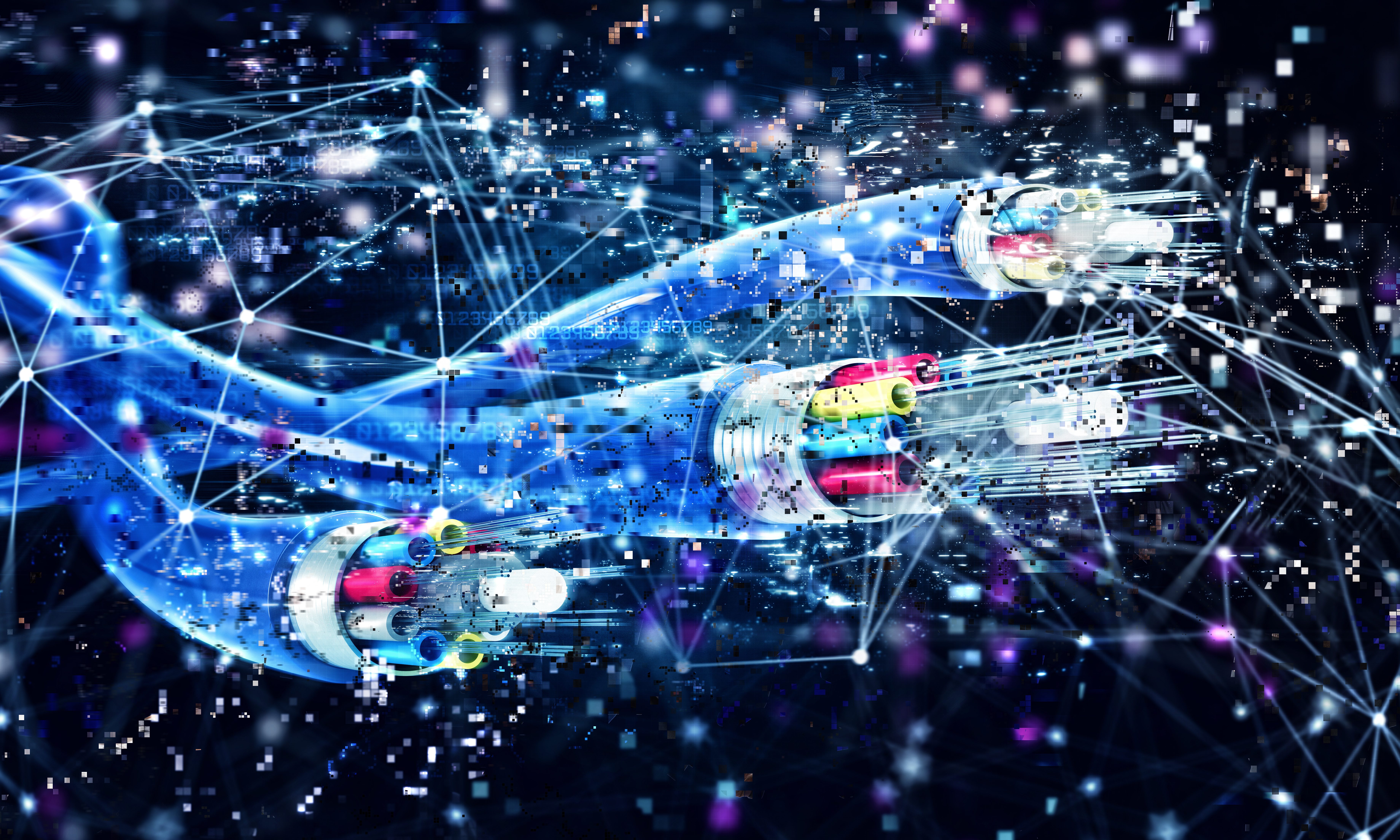 Gov. Kay Ivey has awarded 20 grants totaling more than $9.5 million to provide high-speed internet access to numerous communities throughout Alabama.
The grants, part of the Alabama Broadband Accessibility Fund, were awarded to nine broadband providers to fund multiple projects in their coverage areas.
"Availability of high-speed internet has always been vital, but the events of the past several weeks magnify just how imperative it is that all Alabamians have access to broadband," Gov. Ivey said. "I am pleased to support these projects and look forward to the day when every household, school, healthcare facility, emergency service and business throughout Alabama is afforded broadband availability."
The fund, which is being administered through the Alabama Department of Economic and Community Affairs, was created by the Alabama Legislature in 2018 to provide high-speed internet to rural and underserved areas of the state.
"As our day-to-day way of living has been impacted over the past few weeks, it has underscored the value and necessity of high-speed broadband services. That is something that Governor Ivey, the Legislature and ADECA have been working to address through the Broadband Accessibility Fund," ADECA Director Kenneth Boswell said. "ADECA takes its role in administering this program seriously and is honored to be entrusted with the responsibility."
This latest round of Broadband Accessibility grants came from applications submitted in late December 2019. Additional awards from this round of applications could also be announced.
Grants awarded and coverage areas are:
Central Alabama Electric Cooperative – $224,175 to provide broadband services in north Lowndes County including 301 households and 15 businesses.
Central Alabama Electric Cooperative – $289,100 for service in southwest Autauga and southeast Dallas counties including 343 households and 38 businesses.
Central Alabama Electric Cooperative – $480,200 for service in northwest Autauga, northeast Dallas and south Chilton counties including nearly 500 households and 31 businesses.
Central Alabama Electric Cooperative – $682,325 for service adjacent to the town of Billingsley in Autauga County which includes 656 households and 45 businesses.
Central Alabama Electric Cooperative – $1.06 million for service in Chilton County south of the city of Clanton and north of the town of Billingsley which is in neighboring Autauga County. The project will offer service to 1,093 households and 41 businesses.
Central Alabama Electric Cooperative – $557,987 for service in north-central Autauga County and parts of south-central Chilton County to include service offerings to 743 households and 21 businesses.
Central Alabama Electric Cooperative – $531,650 for service in southeast Chilton County, northeast Autauga County and northwest Elmore County including 509 households and 17 businesses.
Central Alabama Electric Cooperative – $279,300 for service in northwest Chilton County and east Bibb County including 409 households and 12 businesses.
Charter Communications – $336,830 for service in the town of Autaugaville in Autauga County including 641 household and 14 businesses.
Comcast of Alabama – $820,750 to service the Town of Dauphin Island in Mobile County including 2,500 households and 24 businesses.
Hayneville Telephone Co. – $205,705 for service in Lowndes County's Black Belt and Hicks Hill communities including 258 households and four businesses.
Hayneville Telephone Co. – $125,671 for service in an area southeast of the town of Hayneville including 187 households and one business.
Hayneville Telephone Co. – $143,265 for service southwest of the town of Hayneville including 191 households and two businesses.
Hayneville Fiber Transport Inc. (Camellia Communications) – $90,072 for service in the Butler County community of Poorhouse community northeast of the city of Greenville.
JTM Broadband – $404,414 for service in Lauderdale County east of the town of Killen including 1,303 households and 247 businesses.
Mon-Cre Telephone Cooperative – $529,707 for service in north Crenshaw County and south Montgomery County including 350 households.
National Telephone of Alabama – $357,171 for service in the Red Rock community in Colbert County including 205 households and six businesses.
Roanoke Telephone Co. – $308,882 – for service in an area of south Randolph County between the municipalities of Roanoke and Wadley including 269 households and four businesses.
Troy Cablevision – $1.38 million for service in parts of Coffee, Covington, Geneva and Houston counties including 1,190 households and 80 businesses.
Troy Cablevision – $750,625 for service in parts of Coffee, Crenshaw and Pike counties including 603 households and 38 businesses.
ADECA administers a wide range of programs that support law enforcement, victim programs, economic development, water resource management, energy conservation and recreation.
Print this piece