Care2 starts petition for AG Marshall to open an investigation into Bradford's death
The state is still being rocked by the Thanksgiving night killing of 21-year-old Emantic Fitzgerald Bradford Jr. in the Riverchase Galleria by a Hoover police officer.
A new Care2 petition is calling on Alabama's Attorney General Steve Marshall (R) to open an investigation into the shooting of Emantic Fitzgerald Bradford Jr. The Care2 petition has already gathered nearly 10,000 signatures.
"This is just another example of racial profiling," reads the Care2 petition. "Another example of how the 2nd amendment is used as a shield for some and a death sentence for others, and a tragic story of how yet another innocent black man has died at the hands of law enforcement."
Hoover Police originally said that Bradford was the shooter in a fight over shoes and that the killing was justified. When the bullets taken out of the 18-year-old male wounded in the shoe store fight did not match Bradford's gun, the police claimed that Bradford was "brandishing" his gun and had somehow been involved in the shoe store. They now appear to have backed down from the story and have apologized to Bradford's family.
The family claims they have eyewitness accounts saying that Bradford Jr. was actually trying to help people to safety when he was shot in the face by the off duty Hoover police officer who was providing private security for the Riverchase Galleria.
"Emantic deserves justice," states the Care2 petition. "The Hoover Police Department and the officer should be held accountable for what they did to Mr. Bradford Jr. and the heartbreak they have brought to his family."
Earlier this month, over 52,000 signed a different Care2 petition calling on the Illinois Attorney General to investigate the slaying by police of security guard Jemel Roberson who was actively trying to detain a shooter while on the job when he was shot by police.
Care2 (www.Care2.com) describe themselves as, "A network of nearly 50 million people around the globe standing together, starting petitions and sharing stories that inspire action. We use our cutting-edge technology and team of experienced campaigners to fuel the progressive movement by uniting our members with nonprofits and mission-based brands working on the causes they care about. A pioneer of online advocacy since 1998, Care2 is a social enterprise, using the power of business as a force for good."
On Monday, Black Lives Matter organized a protest at Hoover City Hall that shut down Highway 31 as the protesters marched to the Riverchase Galleria. On Tuesday, protesters gathered outside of the home of Hoover Mayor Frank Brocato.
On Monday, the City of Hoover issued an apology to the family of Emantic Fitzgerald Bradford Jr.
"We want everyone who lives in, works in, works for, or visits Hoover to know that we are a city that puts safety and respect in the highest regard for all citizens,'' officials said. "We will be transparent throughout the course of this investigation."
"Beginning today, we will provide weekly updates to news media each Monday by 10:30 a.m. Central time," officials said. "We hope this helps keep the media and the public informed of what we know and are able to share without jeopardizing the investigation. We will also keep the public informed of any developments through our website and the social media pages belonging to the City and to the Police Department. Should significant developments occur prior to any given regular Monday update, we will provide that news as soon as we can."
"Our deepest sympathy and thoughts are extended to the families of those affected by the traumatic events surrounding the officer-involved shooting last Thursday evening, November 22, 2018," they continued. "We extend sympathy to the family of Emantic J. Bradford of Hueytown, who was shot and killed during Hoover police efforts to secure the scene in the seconds following the original altercation and shooting. The loss of human life is a tragedy under any circumstances."
The investigation is being handled by the Alabama Law Enforcement Agency.
Inmate assault injures two St. Clair prison correctional officers
The assaults happened at approximately 7:30 p.m. and both officers were taken to a local hospital and treated for those non-life-threatening injuries.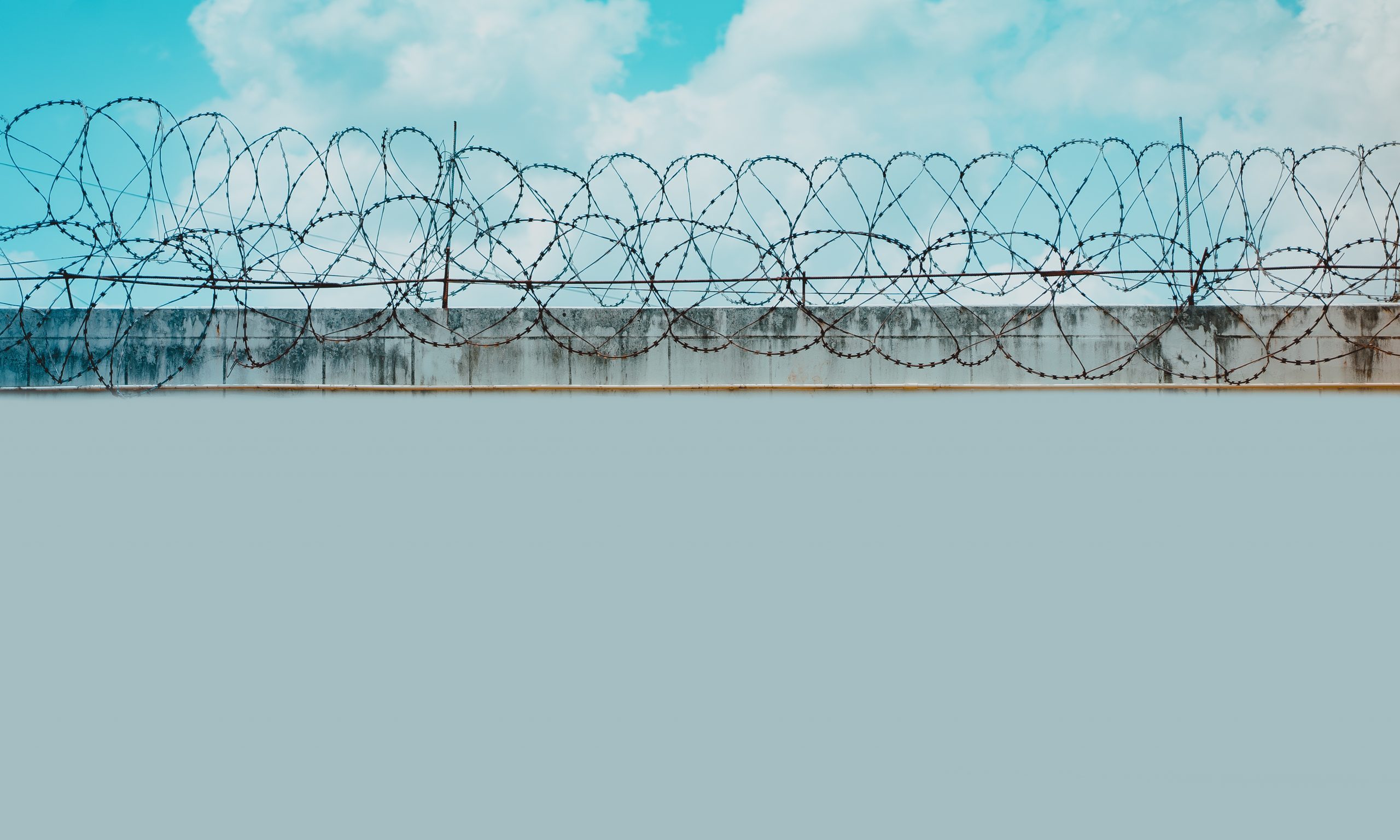 Two correctional officers at St. Clair Correctional Facility were injured in an inmate-on-officer assault on Monday, the Alabama Department of Corrections confirmed to APR.
Among the two officers who sustained non-life-threatening injuries was a basic correctional officer (BCO), a position created in May 2019, who are not Alabama Peace Officers Standards and Training Commission (APOST) certified and who have some limitations on working directly with inmates without correctional officers present.
The other officer injured was a full correctional officer, Alabama Department of Corrections spokeswoman Samantha Rose told APR in a message Friday. The assaults happened at approximately 7:30 p.m. and both officers were taken to a local hospital and treated for those non-life-threatening injuries and subsequently released, according to Rose.
"The ADOC condemns all violence in its facilities, and the actions taken by the inmate against ADOC staff are being thoroughly investigated," Rose said. "As the investigation into this incident is ongoing, we cannot provide additional detail at this time. More information will be available upon the conclusion of our investigation."
The ADOC created the new basic correctional officer position to bolster the state's woefully understaffed prisons. The creation of the position was also at the suggestion of experts ordered by a federal court to study the department's staffing problems, ADOC attorneys wrote to the court in a filing in 2019.
The ongoing lawsuit is over the state's handling of mental health in prisons.
The Southern Poverty Law Center and the Alabama Disability Advocacy Program filed the 2014 suit arguing the state was indifferent to the health of inmates dying by suicide in greater and greater numbers.
Attorneys for the plaintiffs in June argued that ADOC was far behind on the court-ordered hiring new additional officers. It has been more than two years since U.S. District Judge Myron Thompson ordered the Alabama Department of Corrections to hire an additional 2,000 correctional officers by 2022.
U.S. District Judge Myron Thompson in a previous opinion wrote that prison understaffing "has been a persistent, systemic problem that leaves many ADOC facilities incredibly dangerous and out of control."
"Taken together, ADOC's low correctional-staffing level, in the context of its severely overcrowded prisons, creates a substantial risk of serious harm to mentally ill prisoners, including continued pain and suffering, decompensation, self-injury, and suicide," Thompson's previous opinion continued.
The SPLC in court filings late last year expressed concern over the use of basic correctional officers in Alabama's overcrowded and understaffed prisons. ADOC attorneys have argued to the court, however, that BCO's are adequately trained to do their jobs and are needed for the department to hire the necessary number of officers per the court's timeline.
In a court filing on Thursday, attorneys for the plaintiffs asked the court not to again delay site visits to Alabama prisons by two experts who are tasked by the court to determine which positions should be filled by correctional officers and which by BCO's and which by another new position, called cubical correctional officers, who are to have no direct interaction with inmates.
Those visits were to begin in May, but both parties in the suit agree to wait due to the COVID-19 pandemic and the threat it posed to the experts, who are particularly vulnerable to the disease due to "age and other factors," according to court records.
Both parties again agreed to postpone those visits in June for those same reasons, those records show. ADOC seeks a third extension but attorneys for the plaintiffs argue that the experts can visit the prisons while keeping themselves, prison staff and inmates safe from harm of COVID-19 and that thousands of employees and contractors enter Alabama prisons daily.
The plaintiff's attorneys argue in the court filing that the expert guidance is needed because ADOC wishes to use BCO's and cubical correctional officers to comply with the court-ordered hiring of additional staff by Feb. 20, 2022.
"Ensuring adequate staffing is of upmost importance to address the constitutional violations underlying mental health care within ADOC," the plaintiffs' attorneys wrote to the court Thursday.
ADOC in May was employing 494 BCO's, a 57 percent increase in the number of BCO's employed in Oct. 2019, according to ADOC's staffing numbers. The number of correctional officers working in Alabama prisons fell by two percent during that time, dropping from 1,319 to 1,287.