Opinion | Three things. Three ugly things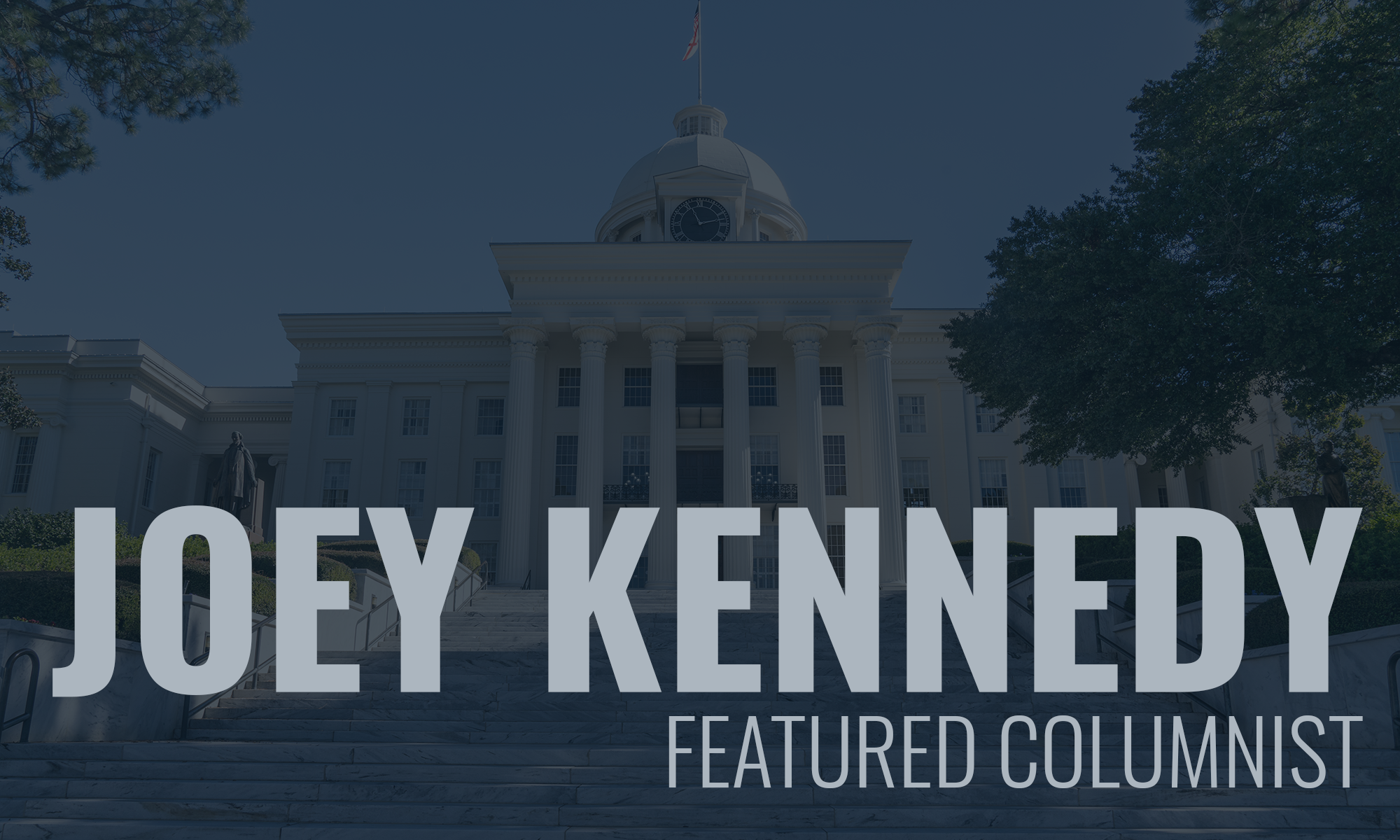 Three events that should worry us this week:
HOOVER SHOOTING
Transparent. That's a pretty clear term for most of us. A dictionary definition is equally transparent: "Open, frank, candid." But to many (most?) governments, "transparent" is just a word.
Hoover officials have been vowing transparency since they learned that 21-year-old Emantic Bradford Jr. was not the shooter who injured an 18-year-old and a 12-year-old Thanksgiving night at the Riverchase Galleria. Bradford was gunned down by a Hoover police officer at the scene. He was permitted to have a gun and was, according to witnesses, trying to help others escape the real gunman, who is still at large.
If Hoover police thought there was an active shooter situation at the mall, they should have gone in guns-blazing against white males. They overwhelmingly are the demographic that commits mass shootings in this gun-nut nation.
But Bradford, a black male, is said to have had a gun, so he was shot to death by a police officer.
While Hoover Mayor Frank Brocato said the city would be transparent during the investigation and after, the city has been anything but.
The Hoover City Council met for two minutes before going behind doors to reportedly discuss the shooting. The Police Department has turned over video evidence to the Alabama Law Enforcement Agency, which is conducting the investigation, and we know how transparent (not) ALEA is.
So a black man who was holding a gun near a shooting, legal as legal can be in Alabama, was gunned down, and here we are, a week later, with witnesses and Bradford's family and friends telling one story, and the Hoover city officials not telling anything.
Definitely an ugly national story today, anything but transparent.
---
MISSISSIPPI ELECTION
Voters in Mississippi had a chance be progressive, but instead did the expected: Elected a clearly racist Republican Cindy Hyde-Smith to the U.S. Senate.
Hyde-Smith, the politician who would like to be on the front seat of a public hanging (that's lynching in the South), who wears Confederate hats and believes Mississippi in the Civil War must have been a great place to live, easily beat former Secretary of Agriculture and Congressman Mike Espy in a U.S. Senate runoff.
Like Alabama, Mississippi voters could have followed its better angels in this election, but preferred the same, old, white-supremacist politicians the state has been electing just about forever. Why not? Racist President Donald Trump came and campaigned for Hyde-Smith, and Trump is as popular in Mississippi as Alabama.
These, of course, are the same Republicans who are trying to cut Medicare and Social Security, no doubt benefits that many of Hyde-Smith's voters enjoy. They are the party clearly against public education, a social safety net, immigration, the LGBTQ community, choice for women, and health insurance for those who can't afford it.
Hell, Alabama and Mississippi should just merge. It wouldn't be a bad deal. Mississippi gets a decent football team; Alabama gets gambling casinos. The rest will pretty much stay the same.
Bamassippi: We don't have many modern idears, but when we do, we reject 'em really fast! Thank God for, errr, us?
---
ON THE U.S. BORDER WITH MEXICO
We don't have a wall. Fortunately, we probably never will. But there's a well-armed human shield acting as one to turn back the immigrant "invasion" on the U.S.-Mexico border.
Thousands of U.S. military troops, national guard troops, and border control agents are standing in the way of immigrants trying to escape to a better place from violence and, for some, certain death in their own countries. It's completely within the law for any immigrant, with or without documentation, to seek asylum in the United States.
The United States has a long, proud history of helping people escape persecution in their broken countries. Not today, though.
President Trump, who hates any immigrant who's not a family member or white, prefers to fire tear gas at women and children across the border to keep them at bay. And if they do happen to enter the country, his policies separate the parents from their kids, caging them both, perhaps never to be reunited.
Trump redirects millions of dollars from other federal agencies, including the Federal Emergency Management Agency, which has disaster after disaster to deal with, just to be cruel to people who simply want a chance at a peaceful life.
Instead, these desperate men, women, and children are brutally met with tear gas and horror before they ever set foot on U.S. soil — not unlike what they are fleeing.
This should hurt the hearts and souls of every American who cares about the grand ideals of our founding. But it doesn't.
We are a mean place these days. And we're getting meaner.
Joey Kennedy, a Pulitzer Prize winner, writes a column every week for Alabama Political Reporter. Email: [email protected]
Print this piece
Opinion | Alabama close to allowing hot dogs to be rescued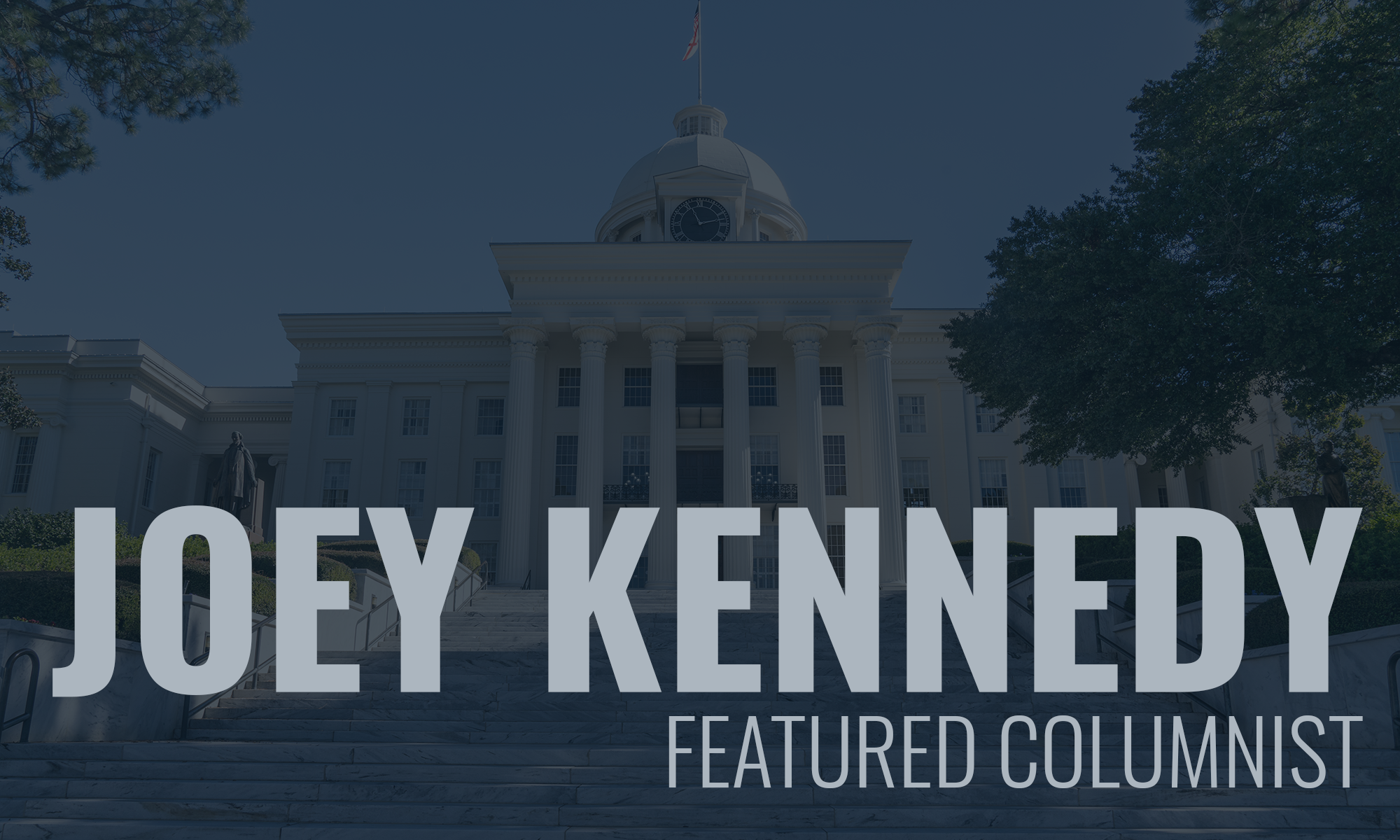 Most readers know that we've had a grumble of pugs for years. We lost four in the grumble last year. All of our dogs are rescues, and most of them have some disability: unable to walk well, blindness, incontinence, a perpetually crooked head.
And most of the pugs are elderly, so we expect to lose a few this year. Our youngest is Nellie Bly, at about 2 years old. We have a group of older pugs that are around 10-11 years old. Several came from puppy mills. One was surrendered to a vet tech when his owners took him to be put down because the owner's granddaughter wanted a different dog (I know!). The veterinarian naturally was not going to euthanize a healthy animal, and about a week later, Peerey came to us.
Pugs are bred to do one thing: Sit with their humans, mostly on their laps or next to them on the bed. All of ours are bed pugs. They snore; we adore.
I say all of this to underscore that Veronica and I know not ever to leave one of our dogs in a locked car, especially during the summer. But every year, we hear stories of the careless owners who leave their dog (or dogs) in the backseat of a vehicle while they run an errand. The errand takes longer than the owner thought, and heat builds in the car. Too often, that kills the pet, just like it does children, and that happens all too often as well.
As of 2019, 31 states had laws that either prohibit leaving an animal confined in a vehicle under dangerous conditions or provide civil immunity (protection from being sued) for a person who rescues a distressed animal from a vehicle.
Alabama – finally – is on the cusp of joining that group.
A bill (SB67) sponsored by Sen. Jimmy Holley, R-Elba, will allow good Samaritans to rescue pets left in a car if they are clearly in danger from either the heat or cold. The bill provides criminal immunity to civilians and grants civil and criminal immunity to law enforcement officers who rescue an animal.
Important, too, is that bill prevents owners from leaving their animals in a vehicle in a manner that creates an unreasonable risk of harm. If they do, they can be charged with second-degree animal abuse.
It doesn't take long for the situation in a vehicle to deteriorate, either. 
Even on a mild day, the heat inside a car can go off the rails. According to reports, if the outside temperature is 70 degrees (f), the interior of a vehicle can heat up to 89 degrees in 10 minutes. After a half-hour, the interior temp can be 104 degrees. Of course, it's much worse on hotter days.
At 80 degrees, a vehicle's inside temperature is at 99 degrees; after a half-hour, the animal is trying to survive in a 114-degree oven. And at 95 degrees, not an unusual June, July, or August temperature in Alabama, the inside temp of a vehicle is about 130 degrees.
Humans can't even survive long at those temperatures.
There are conditions before a good Samaritan can step up, but they're not unusual in states that already have similar laws: Among them:
■
The person has a good faith belief that the confined domestic animal is in imminent danger of suffering physical injury or death unless the domestic animal is removed from the motor vehicle;
■
T
he person determines that the motor vehicle is locked or there is no reasonable manner in which the person can remove the domestic animal from the vehicle;
■
B
efore entering the motor vehicle, the person notifies a peace officer, emergency medical service provider or first responder or an animal control enforcement agency or deputy of the confined domestic animal;
■
T
he person does not use more force than is necessary under the circumstances to enter the motor vehicle and remove the domestic animal from the vehicle.
■
Remains with the animal in a safe location in reasonable proximity to the motor vehicle until law enforcement or other first responders arrive.
■
Maintains control of the animal at all times to prevent harm to the animal or others.
There are other conditions that make less sense, however. The bill as passed 33-0 by the state Senate requires the ambient temperature in the vehicle be 99 degrees or higher before a citizen or first-responder can intervene.
I can tell you that a half-hour in a car at 95 degrees will kill a pug; a Lab or Golden might survive that temperature for awhile, but remember, every minute the car's interior is getting hotter. Pugs are brachycephalic – short nosed – and have trouble breathing outside at 80 or 85 degrees.
Other short-nosed breeds like English Bulldogs, French Bulldogs, and Boston Terriers, have the same issue. It's one reason why they snort and snore, even in the winter.
Generally, we can tell when a dog locked in a car is distressed, and few good Samaritans are going to be carrying a temperature gauge with them.
Still, the House needs to pass this bill as soon as possible. Spring and summer aren't that far off, and, no doubt, there will be animals to rescue.
Joey Kennedy, a Pulitzer Prize winner, writes a column every week for Alabama Political Reporter.
Email: [email protected]
Print this piece