Opinion | Three things. Three ugly things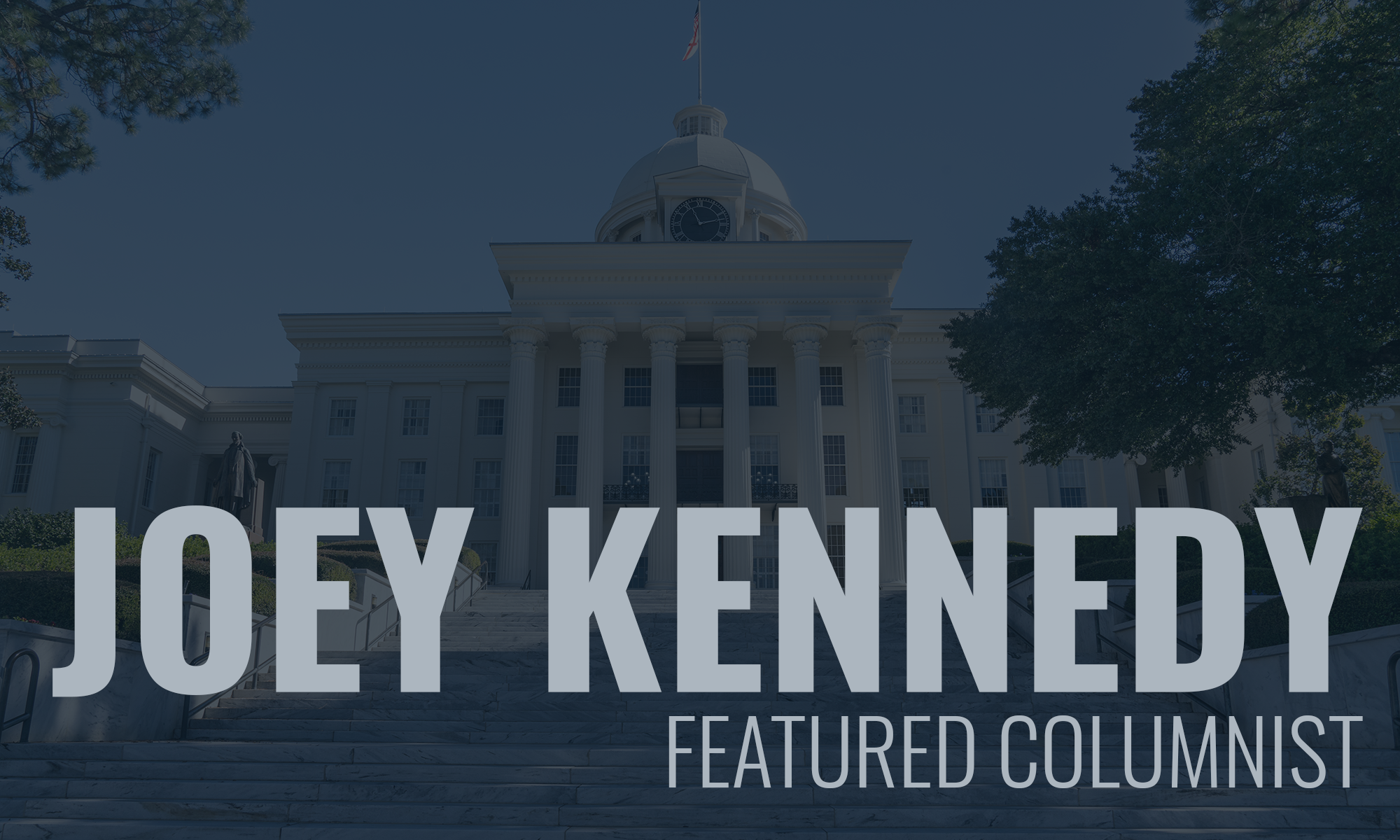 Three events that should worry us this week:
HOOVER SHOOTING
Transparent. That's a pretty clear term for most of us. A dictionary definition is equally transparent: "Open, frank, candid." But to many (most?) governments, "transparent" is just a word.
Hoover officials have been vowing transparency since they learned that 21-year-old Emantic Bradford Jr. was not the shooter who injured an 18-year-old and a 12-year-old Thanksgiving night at the Riverchase Galleria. Bradford was gunned down by a Hoover police officer at the scene. He was permitted to have a gun and was, according to witnesses, trying to help others escape the real gunman, who is still at large.
If Hoover police thought there was an active shooter situation at the mall, they should have gone in guns-blazing against white males. They overwhelmingly are the demographic that commits mass shootings in this gun-nut nation.
But Bradford, a black male, is said to have had a gun, so he was shot to death by a police officer.
While Hoover Mayor Frank Brocato said the city would be transparent during the investigation and after, the city has been anything but.
The Hoover City Council met for two minutes before going behind doors to reportedly discuss the shooting. The Police Department has turned over video evidence to the Alabama Law Enforcement Agency, which is conducting the investigation, and we know how transparent (not) ALEA is.
So a black man who was holding a gun near a shooting, legal as legal can be in Alabama, was gunned down, and here we are, a week later, with witnesses and Bradford's family and friends telling one story, and the Hoover city officials not telling anything.
Definitely an ugly national story today, anything but transparent.
---
MISSISSIPPI ELECTION
Voters in Mississippi had a chance be progressive, but instead did the expected: Elected a clearly racist Republican Cindy Hyde-Smith to the U.S. Senate.
Hyde-Smith, the politician who would like to be on the front seat of a public hanging (that's lynching in the South), who wears Confederate hats and believes Mississippi in the Civil War must have been a great place to live, easily beat former Secretary of Agriculture and Congressman Mike Espy in a U.S. Senate runoff.
Like Alabama, Mississippi voters could have followed its better angels in this election, but preferred the same, old, white-supremacist politicians the state has been electing just about forever. Why not? Racist President Donald Trump came and campaigned for Hyde-Smith, and Trump is as popular in Mississippi as Alabama.
These, of course, are the same Republicans who are trying to cut Medicare and Social Security, no doubt benefits that many of Hyde-Smith's voters enjoy. They are the party clearly against public education, a social safety net, immigration, the LGBTQ community, choice for women, and health insurance for those who can't afford it.
Hell, Alabama and Mississippi should just merge. It wouldn't be a bad deal. Mississippi gets a decent football team; Alabama gets gambling casinos. The rest will pretty much stay the same.
Bamassippi: We don't have many modern idears, but when we do, we reject 'em really fast! Thank God for, errr, us?
---
ON THE U.S. BORDER WITH MEXICO
We don't have a wall. Fortunately, we probably never will. But there's a well-armed human shield acting as one to turn back the immigrant "invasion" on the U.S.-Mexico border.
Thousands of U.S. military troops, national guard troops, and border control agents are standing in the way of immigrants trying to escape to a better place from violence and, for some, certain death in their own countries. It's completely within the law for any immigrant, with or without documentation, to seek asylum in the United States.
The United States has a long, proud history of helping people escape persecution in their broken countries. Not today, though.
President Trump, who hates any immigrant who's not a family member or white, prefers to fire tear gas at women and children across the border to keep them at bay. And if they do happen to enter the country, his policies separate the parents from their kids, caging them both, perhaps never to be reunited.
Trump redirects millions of dollars from other federal agencies, including the Federal Emergency Management Agency, which has disaster after disaster to deal with, just to be cruel to people who simply want a chance at a peaceful life.
Instead, these desperate men, women, and children are brutally met with tear gas and horror before they ever set foot on U.S. soil — not unlike what they are fleeing.
This should hurt the hearts and souls of every American who cares about the grand ideals of our founding. But it doesn't.
We are a mean place these days. And we're getting meaner.
Joey Kennedy, a Pulitzer Prize winner, writes a column every week for Alabama Political Reporter. Email: [email protected]
Opinion | Somebody, please, take the lead
Just like Donald Trump on the national level, Gov. Kay Ivey has bungled containing the novel coronavirus COVID-19. Alabama is showing record cases and hospitalization levels.
But while Ivey extended the Safer-at-Home order though July 31, she didn't add any new restrictions. The governor says requiring masks is simply too difficult to manage and enforce.
Nobody said fighting the virus would be easy. The problem is neither Ivey nor many other governors, along with the White House, didn't really make containment much of a priority.
Testing is still inadequate, nearly a half-year after the pandemic started. Alabama's first diagnosed case was March 13. Since then – as of Wednesday – Alabama has racked up more than 30,000 cases with more than 900 deaths. Nationally, there have been more than 2.6 million cases and nearly 130,000 deaths.
When the pandemic was young, Ivey responded well, ordering everybody to stay home except for essential workers. She did much better than the governors in the state's surrounding Alabama. But just as with most states across the Southeast, after a few weeks Ivey's resolve cracked. Like the governors of states like Georgia and Florida, which are also seeing a spike in infections and are setting records.
Ivey should tighten up the restrictions, including closing the state's beaches over the July 4th weekend. Bars, gyms, and other places where large crowds gather, usually not social distancing and many without masks, should be restricted.
Yes, such measure will continue to cause economic pain, but such restrictions would slow the spread of the virus. We've already seen that not just in the United States, but across many parts of the world.
Ivey and health officials also need to increase testing and contact tracing.
Yes, all of that is difficult, but what are the consequences? More deaths. Just how many deaths are acceptable? Is it 1,000 (we're almost there), or 2,000, or 5,000? Is any number unacceptable. It doesn't suffice for elected officials to claim even one death is too many when, through their own actions, thousands and thousands have died in Alabama and across the nation.
And those numbers don't include infected and once hospitalized patients who are left with permanent organ and lung damage.
Cities like Birmingham and Montgomery have mandatory mask laws, and they need to be enforced because a lot of people are going out without their masks. Still, there are many laws on the books that are difficult to enforce; that doesn't mean those laws don't have value. A statewide mandatory mask order if, nothing else, would lead more people to wear masks, plus it would give support to businesses who refuse to allow people inside without masks.
UAB is planning to bring students back on campus when the fall semester begins in late August, but there will be strict safety measures to follow, including wearing masks, social distancing, handwashing, and regular health checks.
Ivey says if the rate of cases and hospitalizations doesn't slow, she'll enact more stringent measures. But when she finally gets around to making those decisions, it could very well be too late.
Indeed, it may be too late already.
We've seen what indecisive leadership does during a pandemic. What we need to see – in Alabama and nationally – is a more determined response that helps put the virus in check. That includes mask wearing, increased testing, and contact tracing.
Every day that doesn't happen, more people will get sick and die when they didn't have to.

Joey Kennedy, a Pulitzer Prize winner, writes a column every week for Alabama Political Reporter. Email: [email protected]