Opinion | School boards are choosing systems over students by calling for scholarship repeal
Boards representing three of the state's largest public school systems – Mobile, Baldwin and Montgomery counties – recently passed resolutions calling for a repeal of Alabama's landmark tax credit scholarships for low income families.
They claim that the small yet popular program created in 2013 by the Alabama Accountability Act has "caused harm to the financial wellbeing" of their cash-strapped systems.
But is this accurate?
Truth is, Alabama is now collecting more money to educate fewer students. Overall, the statewide education budget has grown since the scholarships were first offered. Meanwhile, enrollment has steadily decreased over the past five years, reports Al.com.
Of these three systems in particular, each have received significant funding increases while two saw decreases in the number of students they served.
According to an analysis of state budget data performed by Ryan Cantrell, a school choice advocate who helped craft the scholarship program:
·      Mobile's share of state funding increased by nearly 8 percent since 2014 while its enrollment shrank by 6 percent from last year.
·      Montgomery's funding has increased by 5 percent while its overall student population decreased by more than 7 percent.
·      And Baldwin's share of state education dollars increased by a whopping 22.5 percent.
Even a rural system like Tallapoosa County, whose board also called for the scholarships to be repealed, has seen its funding grow by 7 percent while its enrollment shrank by nearly 4 percent since 2013, according to Warren Callaway, executive director of Scholarships For Kids.
As for the scholarships? The program represents only one-half of one percent of the state's multi-billion-dollar education trust fund, which we just learned grew by $428 million, or nearly 7 percent, over last year, according to Al.com.
Still, some school system officials claim that keeping 99.5 percent of an ever-growing budget for business as usual isn't enough.
They want it all.
"We're tight. Things are short," said Montgomery Public School Board member Melissa Snowden in a WSFA report. "You know we have a lot of needs and so every bit counts."
We've heard from the school boards, but what do parents and students think of the scholarships?
Ask Mobile County resident and mother-of-five Alleane West.
"It was a relief that nobody would understand," West said in an Alabama Opportunity Scholarship video about the program's impact on her family. "You know, you're a single mom with boys trying to not make them a statistic."
West's oldest son, Nick, used the scholarship to attend McGill-Toolen High School where his classmates named him "Most Likely to Succeed." He earned a 32 on his ACT and a full scholarship to the University of Alabama in Huntsville.
"It is hard when you are a parent trying to raise men, and to keep them away as much as possible from what is really out there," West said.
Ask a Montgomery County parent.
"When my son Carlos was in the fifth grade, he was constantly bullied and I wanted to desperately put him into a private school," wrote Nyenya Webster in Alabama Daily News, adding that the scholarship "has been a lifesaver for my son."
"He graduates in two years and is now considering college," she said. "My son never talked about going to college before …"
And ask a parent in Baldwin County, where you'll find no failing schools and relatively few scholarship recipients, but where bullying is still a painful reality like anywhere else.
"To witness what this opportunity has done for my son emotionally, has been the best experience I could have as a parent," said Lauren Hunter, who pursued a scholarship when she learned what her son was enduring at his old school. She said he feels "safe" and has flourished in Catholic school.
Despite the successes that families have experienced, David Tarwater, who offered the resolution shortly before his term recently ended on the Baldwin County Board of Education, believes the program is "stealing money" from students.
"There's no way to fix it," he said in a Lagniappe article. "We're asking for this thing to die and to die a quick death."
But if this program dies, so may the dreams of thousands of low-income Alabamians who seek nothing more than to put their children in the best learning environment possible – a choice that higher incomes families have always had.
Remember the parable Nathan told King David? A rich man had a great many sheep, yet took a poor man's only beloved lamb to feed a visitor.
Ask yourself: since Alabama public education gets the overwhelming lion's share of a growing state budget, and low-income scholarship recipients get only one half of one percent … who is who in the parable?
Rachel Blackmon Bryars is a senior fellow at the Alabama Policy Institute. Contact her at [email protected]
Opinion | Hearings give public opportunity to weigh in on coal ash plans
ADEM will make sure the closure and cleanup of the coal ash sites will be done in a way that will protect the state's land and water resources now and in the future.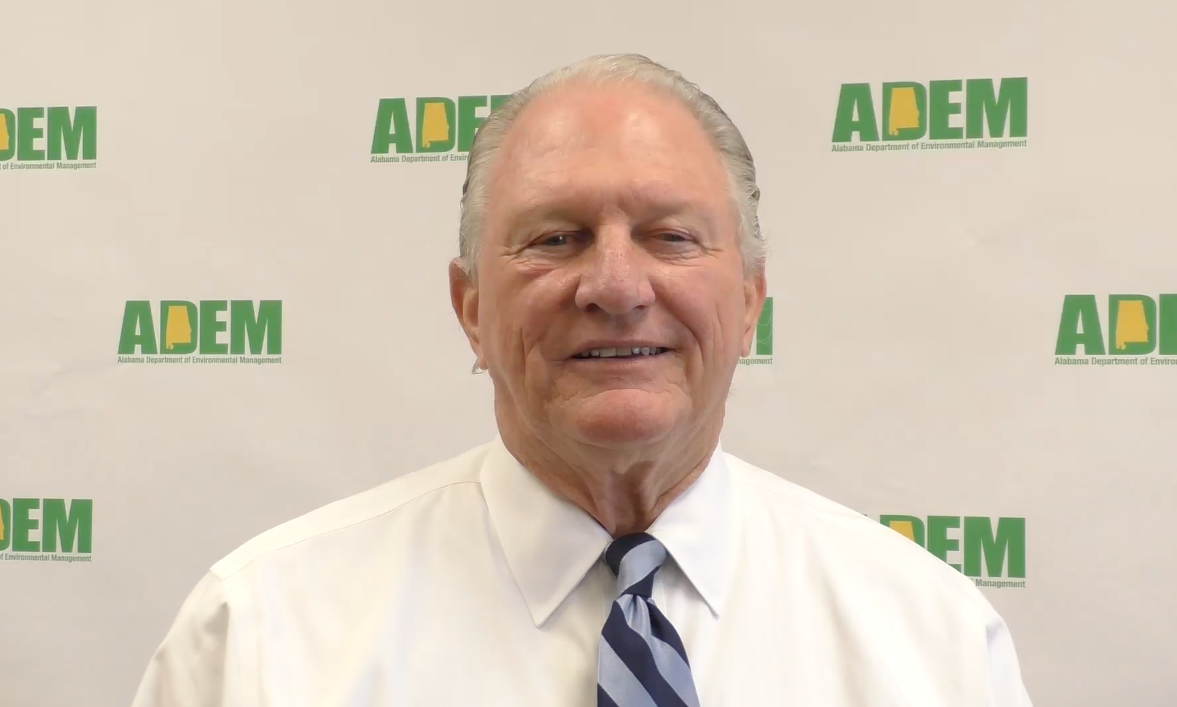 The mission of the Alabama Department of Environmental Management is to ensure for all Alabamians "a safe, healthful and productive environment." It's a mission that ADEM and its nearly 600 employees take very seriously.
Ensuring a safe, healthful and productive environment means more than simply being the environmental cop, though that certainly is part of ADEM's job. When the Alabama Legislature passed legislation in 1982 that led to the creation of ADEM, lawmakers' intent was for the agency to promote public health and well-being.
The term "healthful" in ADEM's mission statement speaks directly to that. ADEM's work is to contribute to the health of Alabama's environment and the health of all Alabamians.
An example of that work is managing the process that will determine how coal combustion residuals (CCR) – or coal ash – are dealt with in a safe and effective manner. Managing CCR promotes a healthful environment by protecting our land and water.
On Oct. 20, ADEM will hold the first of a series of public hearings on permits drafted by ADEM to require electric utilities to safely close unlined coal ash ponds at their power plants and remediate any contaminated groundwater. The hearings, and the comment periods leading up to them, give the public the chance to provide ADEM input on the requirements in the draft permits.
To understand how we got to this point today, let's go back to Dec. 22, 2008, in Kingston, Tenn. On that frigid night, the containment dike surrounding massive ponds holding decades worth of CCR produced by the coal-burning TVA power plant collapsed, spilling more than a billion gallons of coal ash sludge into the Emory River and onto 300 acres of land.
That spill drew the attention of regulators and the nation to the issue of coal ash storage, for which there was little regulation at the time. It also started the U.S. Environmental Protection Agency on the road to adopting a federal CCR rule, which took effect in 2015. The Alabama Environmental Management Commission approved a state CCR rule in 2018, patterned after the EPA rule.
The rules address two primary issues: closing coal ash ponds to avoid threats of spills into waterways or onto land, and preventing and cleaning up groundwater contamination from arsenic, mercury, lead and other hazardous elements that may leach from the coal ash.
Both the EPA and state rules give the electric utility operators two options in closing the ash ponds. One allowable method is to excavate the millions of tons of coal ash and either move the coal ash to a lined landfill or find an approved beneficial use for the ash. The other is to cap in place, where an impervious cover, or cap, is placed over the ash impoundment. Both methods have been used successfully for decades to close some of the most contaminated sites in the nation.
It must be emphasized that the closure method selection is made by the utilities, as allowed by both federal and state rules. Alabama Power, TVA and PowerSouth all elected to utilize the cap-in-place option.
The permits will also set out the steps to be taken to clean up contaminated groundwater caused by the coal ash ponds. ADEM's job, in its environmental oversight role, is to ensure the closure and groundwater remediation plans proposed by the utilities and included in the permits meet federal and state standards and protect both waterways and groundwater. The permits provide for regular monitoring to confirm the closure and cleanup plans are being implemented as required. If necessary, the plans will be adjusted to ensure the intended results are being achieved.
Currently, ADEM has scheduled public hearings on the permits for three Alabama Power plants. The first is Oct. 20 for Plant Miller in Jefferson County, followed by Oct. 22 for Plant Greene County and Oct. 29 for Plant Gadsden in Etowah County. Permits for the other five sites in Alabama are in development, and hearings will be scheduled when they are complete.
The purpose of these hearings is to allow the public, including nearby residents, environmental groups and others, opportunities to weigh in on the proposed permits. This past summer, Alabama Power, TVA and PowerSouth held informational meetings in the communities where their affected plants are located to explain their proposed groundwater cleanup plans(including the CCR unit closure component) and answer residents' questions.
The draft permits, the hearings' dates, locations and times and other information are available on ADEM's website, www.adem.alabama.gov. The public can also mail or email comments related to the permits, including the closure plans and groundwater remediation plans, directly to ADEM during the proposed permits' 35-day minimum comment periods, which will run one week past the date of the public hearings. Those comments will be considered in the decisions to issue the permits, and ADEM will provide a response to each issue raised.
For maximum protection of the environment, ADEM encouraged the power companies to go beyond the minimum requirements of the state and federal CCR rules. ADEM's scientists and engineers who analyzed the plans through an exhaustive review and revision process determined the final plans provide the environmental protections Alabamians expect and deserve. But we want to hear from the public.
Certainly, there are pros and cons of each option in closing the coal ash ponds. The daunting task of cleaning up contaminated groundwater will be undertaken regardless of which closure method is utilized. As one opinion writer recently said, there is no easy answer to the coal ash problem. But this is a matter we cannot duck. We must deal with our coal combustion residuals – by EPA requirement and for the sake of our environment.
Here's what you can count on from your state agency charged with protecting your environment. ADEM will make sure the closure and cleanup of the coal ash sites will be done in a way that will protect the state's land and water resources now and in the future.
Ensuring that is our mission.