Attorney general's office will prosecute Hoover mall shooting cases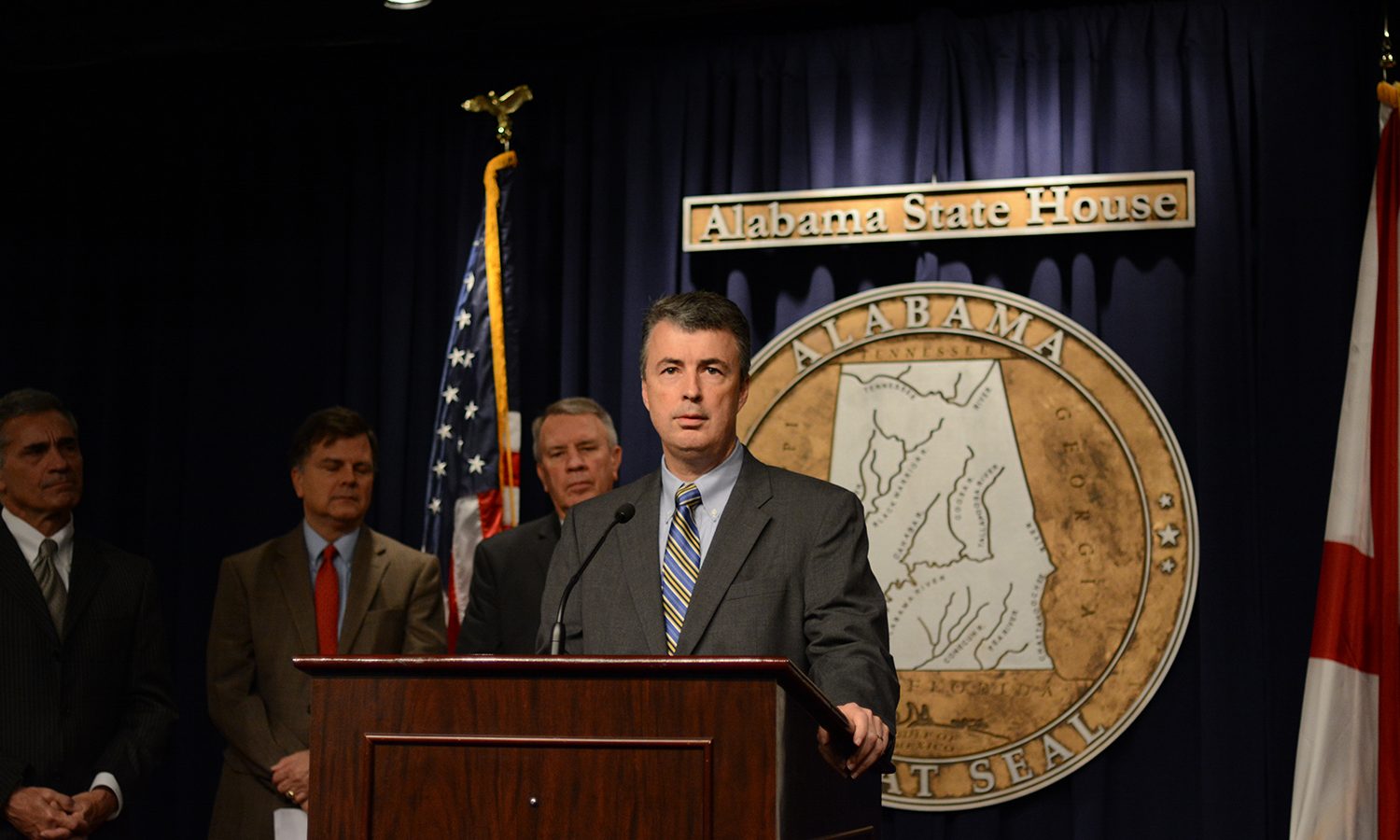 Attorney General Steve Marshall said his office will take over prosecuting the Nov. 22, 2018, shootings of E.J. Bradford, Brian Wilson and Molly Davis at Hoover's Riverchase Galleria Mall.
Marshall notified Jefferson County District Attorney Danny Carr (D) that he is assuming prosecution of the cases after the admission by District Attorney Carr in a letter to Attorney General Marshall of the presence of potential conflicts between himself and key parties in the cases. Attorney General Marshall noted that the conflicts warrant recusal under the National District Attorneys Association's National Prosecution Standards.
"I have reviewed your December 11th letter regarding your prosecutorial role in the shooting death of Emantic 'E.J.' Bradford, Jr.," Attorney General Marshall wrote District Attorney Carr. "Based on the information you provided in that letter and our multiple conversations on the subject—particularly your acknowledgement that 'a fair-minded, objective observer could conclude that a conflict exists'—I have determined that the National Prosecution Standards dictate your recusal from the investigation of each of the shootings that occurred in the Riverchase Galleria on Thanksgiving night, not just E.J. Bradford's."
"While I have no reason to believe that you are actually biased or compromised, I agree that other fair-minded persons might question your neutrality based on the information that you provided in the letter and during our private conversations," Marshall said. "For example, you state that the officer who shot Mr. Bradford is either the charging officer or a witness in approximately 20 cases pending in your office. A fair-minded Defendant (or family member) in those cases could question whether you and/or your prosecutors are biased in favor of protecting the officer from prosecution because the officer's testimony may be important in his or her case. On the flip side, you acknowledge personal relationships with some of the protestors who are calling for the officer who shot Mr. Bradford to be criminally prosecuted, which could lead a fair-minded person to question your bias in favor of indictment. I have weighed these factors and others mentioned during our conversations and agree that, when taken as a whole, these factors warrant recusal under Rule 1-3.3(d)."
National Prosecution Standards rule 1-3.3(d) dictates that:
The prosecutor should excuse himself or herself from any investigation, prosecution, or other matter where personal interests of the prosecutor would cause a fair-minded, objective observer to conclude that the prosecutor's neutrality, judgment, or ability to administer the law in an objective manner may be compromised.
Attorney General Marshall also notified Carr that his office would also prosecute the shootings of Brian Wilson and Molly Davis.
"Your letter requests guidance on the 'officer-involved' shooting of E.J. Bradford; it does not mention the shootings of Brian Wilson and Molly Davis," Marshall concluded. "However, it is my understanding that all three shootings were part of a single chain of events. Thus, the investigation of Mr. Bradford's shooting is inextricably intertwined with the investigation into the shootings of Mr. Wilson and Ms. Davis and must be conducted by the same entity. Accordingly, to guard against inconsistent prosecutorial decisions, you must also excuse yourself from those investigations."
According to police accounts, a 21-year-old Hueytown man, Emantic "E.J." Bradford Jr., and his friend Brian Wilson, age 18, were at the Hoover Riverchase Mall on Thanksgiving night. A scuffle broke out with some other individuals over some sale priced shoes. A gun was drawn and a shooter shot Brian Wilson. A bullet also struck 12-year-old Molly Davis, who was there shopping with her grandmother, in the back. At some point in all of this, Bradford also pulled a weapon. An off-duty uniformed Hoover Police Officer who was working security for the Galleria rushed to the scene. He saw Bradford with a gun and shot him. Bradford died from his wounds. Twenty-year-old Erron Marquez Dequann Brown has since been arrested for shooting Wilson.
Attorney, Ben Crump has been retained by the Bradford family. Crump says that an independent review of the autopsy results indicate that the officer shot Bradford in the back three times. According to Crump, there are witnesses that claim that the officer never identified himself before opening fire on Bradford.
Hoover police wrongly identified Bradford as the mall shooter in the hours after the incident. Investigators realized that was not the case after it was determined that the bullets that were cut out of Wilson could not have come from Bradford's gun. The Hoover police officers has not yet been formally identified by authorities.
A number of protestors are blaming Hoover for all of this and has been attempting to interfere with businesses and shoppers in the weeks since the shooting. The Alabama Law Enforcement Agency is investigating the case.
Steve Marshall is a former district attorney in Marshall County. He was recently elected to his own term as attorney general.
Print this piece
Sheriffs want a database with all concealed carry permits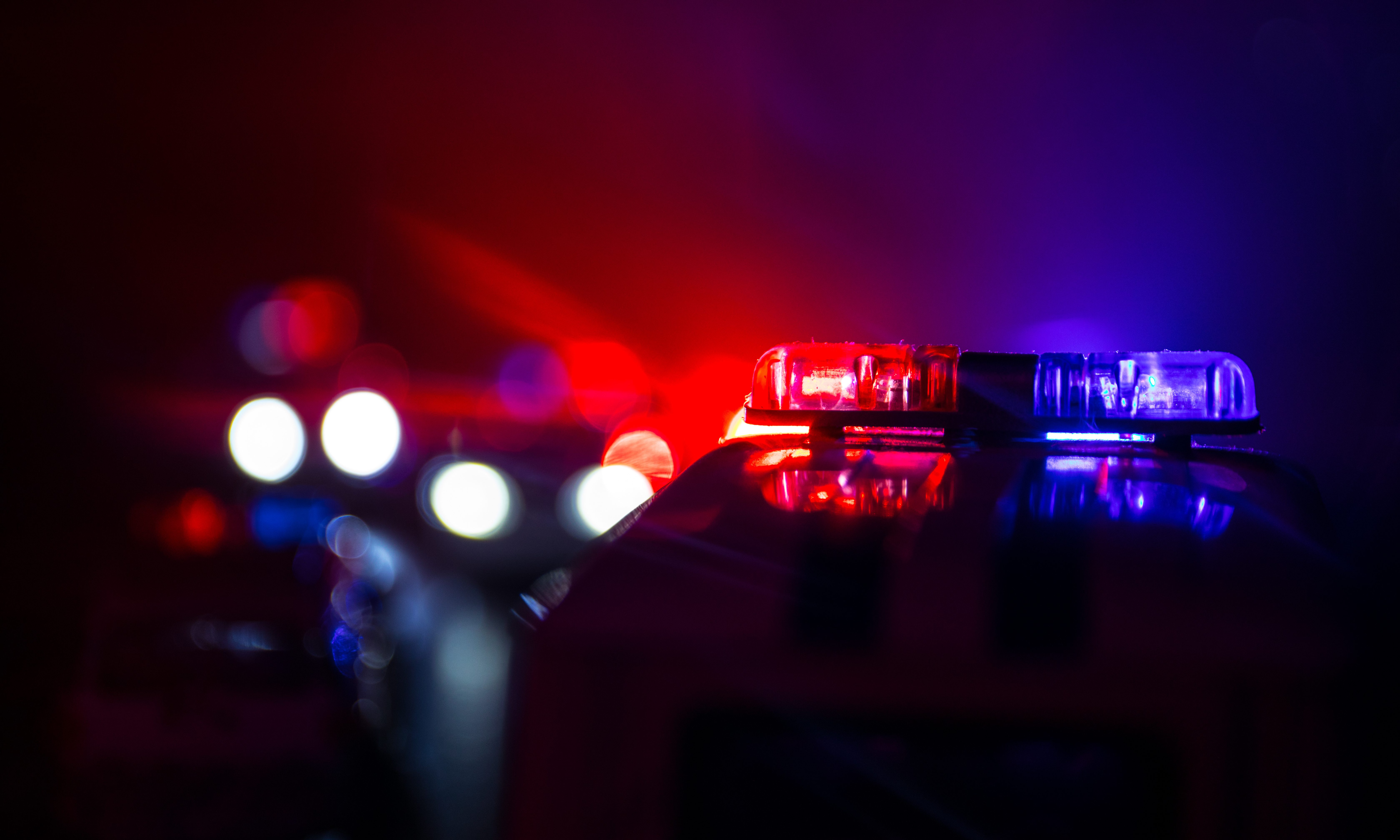 Monday the Alabama Sheriff's Association announced their support for a bill that would create a statewide repository of information about concealed carry permits and would allow officers to check the validity of a concealed carry permit.
House Bill 308 is sponsored by State Representative Shane Stringer (R-Mobile).
"In the past 13 months, Alabamians have encountered a terrible onslaught of violent conduct towards law enforcement officers," the Sheriffs announced in a press release. "We have suffered a record seven deaths of law enforcement officers in Alabama alone as a result of handgun violence. Recognizing this disturbing trend, the Alabama Sheriffs Association is announcing the creation of a new information system designed for the protection and assistance of all law enforcement officers in the State of Alabama. The Alabama Responding Officer Warning System (AROWS) is designed to verify the validity of an Alabama issued Concealed Carry Permit and will be automatically accessed by law enforcement through the L.E.T.S./ACJIC criminal justice information system any time an officer performs a traffic stop or engages in other law enforcement investigations. Among other data, it will contain critical information such as recent arrests for violent offenses to give officers a clear picture of the persons they are dealing with.'
House Bill 308, introduced in the Alabama Legislature last Thursday, codifies the AROWS system. It is sponsored by Representatives Stringer, Reynolds, Farley, Isbell, Marques, Pettus, Simpson, Sorrells, Shaver, McCampbell, Hanes, Ledbetter and Rich.
In addition to the statewide concealed carry permit repository, HB308 also standardizes the appearance, size and information content of all concealed carry pistol permits across the state to better assist officers in recognizing fraudulent concealed carry permits.
Montgomery County Sheriff Derrick Cunningham is the current president of the Alabama Sheriffs Association.
"We owe an absolute duty to every Alabama officer who puts his life on the line for us every day to see that he or she makes it home to their family safely," Sheriff Cunningham said. "The AROWS system is a huge step towards arming him with as much information as possible to ensure that happens and we don't suffer yet another officer shot or killed."
The Sheriffs have consistently opposed "Constitutional carry" laws that would end the state requirement that Alabama citizens must purchase a concealed carry permit from their local sheriff's department. They also oppose legislation giving the Alabama Law Enforcement Agency the authority over managing a state database.
"In recent legislative sessions there have been efforts to remove the local sheriff's ability to oversee the issuance, monitoring and revocation of pistol permits and transfer this duty to an overworked and understaffed state agency in Montgomery," the Sheriffs wrote in a statement. "Sheriffs are in our communities, at our schools, in our churches and on our streets every day protecting and serving our citizens. They come in contact with both good law-abiding citizens as well as the bad ones. They know their constituents better than anyone and it is critical that he or she remain in this role."
"We applaud the Alabama Legislature for their assistance in this effort," the Sheriffs continued. "Members of both the House of Representatives and the Alabama Senate have been extremely supportive and helpful in making sure our law enforcement officers are kept safe. This collaborative effort between the Alabama Legislature and the Alabama Sheriffs is a great example of governmental entities collaborating to keep all Alabama citizens safe and well protected."
Alabama is already an "open-carry" state, where all citizens, who have not lost their gun rights, are entitled to wear their guns openly on their person. Covering the weapon with a jacket or blazer or putting it in a purse however requires having a concealed carry permit. Transporting a gun in a motor vehicle, including a motorcycle, unless it is unloaded and locked in a box out of reach also requires the purchase of a concealed carry permit. Alabama citizens who do not want to purchase a permit, but who still want to have a weapon with them in their vehicles can legally have a long gun (rifle or shotgun) with them.
Senate Bill 1 "Constitutional carry" is being sponsored by State Senator Gerald Allen (R-Tuscaloosa). It has been assigned to the Senate Judiciary Committee.
Print this piece