Attorney general's office will prosecute Hoover mall shooting cases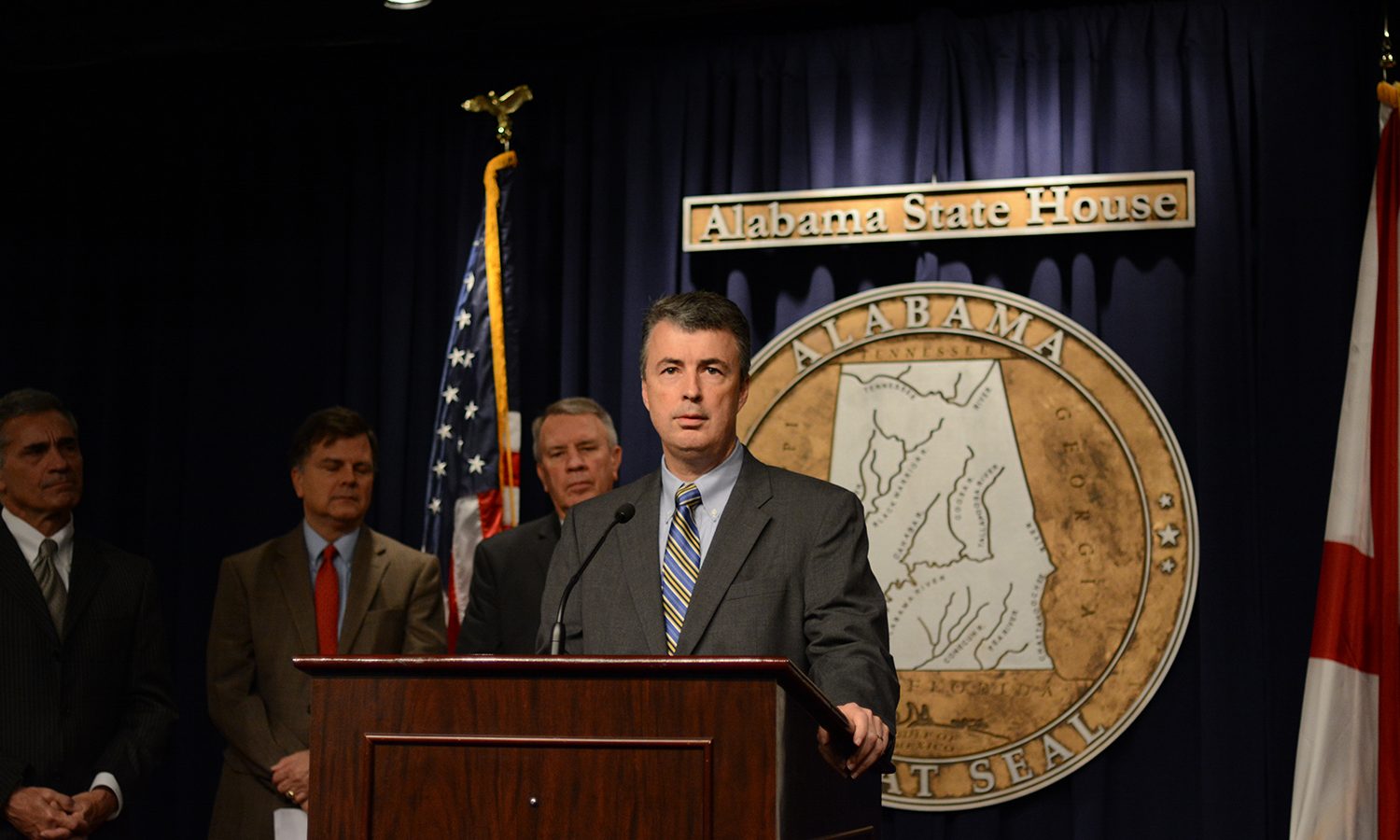 Attorney General Steve Marshall said his office will take over prosecuting the Nov. 22, 2018, shootings of E.J. Bradford, Brian Wilson and Molly Davis at Hoover's Riverchase Galleria Mall.
Marshall notified Jefferson County District Attorney Danny Carr (D) that he is assuming prosecution of the cases after the admission by District Attorney Carr in a letter to Attorney General Marshall of the presence of potential conflicts between himself and key parties in the cases. Attorney General Marshall noted that the conflicts warrant recusal under the National District Attorneys Association's National Prosecution Standards.
"I have reviewed your December 11th letter regarding your prosecutorial role in the shooting death of Emantic 'E.J.' Bradford, Jr.," Attorney General Marshall wrote District Attorney Carr. "Based on the information you provided in that letter and our multiple conversations on the subject—particularly your acknowledgement that 'a fair-minded, objective observer could conclude that a conflict exists'—I have determined that the National Prosecution Standards dictate your recusal from the investigation of each of the shootings that occurred in the Riverchase Galleria on Thanksgiving night, not just E.J. Bradford's."
"While I have no reason to believe that you are actually biased or compromised, I agree that other fair-minded persons might question your neutrality based on the information that you provided in the letter and during our private conversations," Marshall said. "For example, you state that the officer who shot Mr. Bradford is either the charging officer or a witness in approximately 20 cases pending in your office. A fair-minded Defendant (or family member) in those cases could question whether you and/or your prosecutors are biased in favor of protecting the officer from prosecution because the officer's testimony may be important in his or her case. On the flip side, you acknowledge personal relationships with some of the protestors who are calling for the officer who shot Mr. Bradford to be criminally prosecuted, which could lead a fair-minded person to question your bias in favor of indictment. I have weighed these factors and others mentioned during our conversations and agree that, when taken as a whole, these factors warrant recusal under Rule 1-3.3(d)."
National Prosecution Standards rule 1-3.3(d) dictates that:
The prosecutor should excuse himself or herself from any investigation, prosecution, or other matter where personal interests of the prosecutor would cause a fair-minded, objective observer to conclude that the prosecutor's neutrality, judgment, or ability to administer the law in an objective manner may be compromised.
Attorney General Marshall also notified Carr that his office would also prosecute the shootings of Brian Wilson and Molly Davis.
"Your letter requests guidance on the 'officer-involved' shooting of E.J. Bradford; it does not mention the shootings of Brian Wilson and Molly Davis," Marshall concluded. "However, it is my understanding that all three shootings were part of a single chain of events. Thus, the investigation of Mr. Bradford's shooting is inextricably intertwined with the investigation into the shootings of Mr. Wilson and Ms. Davis and must be conducted by the same entity. Accordingly, to guard against inconsistent prosecutorial decisions, you must also excuse yourself from those investigations."
According to police accounts, a 21-year-old Hueytown man, Emantic "E.J." Bradford Jr., and his friend Brian Wilson, age 18, were at the Hoover Riverchase Mall on Thanksgiving night. A scuffle broke out with some other individuals over some sale priced shoes. A gun was drawn and a shooter shot Brian Wilson. A bullet also struck 12-year-old Molly Davis, who was there shopping with her grandmother, in the back. At some point in all of this, Bradford also pulled a weapon. An off-duty uniformed Hoover Police Officer who was working security for the Galleria rushed to the scene. He saw Bradford with a gun and shot him. Bradford died from his wounds. Twenty-year-old Erron Marquez Dequann Brown has since been arrested for shooting Wilson.
Attorney, Ben Crump has been retained by the Bradford family. Crump says that an independent review of the autopsy results indicate that the officer shot Bradford in the back three times. According to Crump, there are witnesses that claim that the officer never identified himself before opening fire on Bradford.
Hoover police wrongly identified Bradford as the mall shooter in the hours after the incident. Investigators realized that was not the case after it was determined that the bullets that were cut out of Wilson could not have come from Bradford's gun. The Hoover police officers has not yet been formally identified by authorities.
A number of protestors are blaming Hoover for all of this and has been attempting to interfere with businesses and shoppers in the weeks since the shooting. The Alabama Law Enforcement Agency is investigating the case.
Steve Marshall is a former district attorney in Marshall County. He was recently elected to his own term as attorney general.
U.S. Supreme Court rules Alabama can ban curbside voting
"The District Court's modest injunction is a reasonable accommodation, given the short time before the election," the three dissenting justices wrote.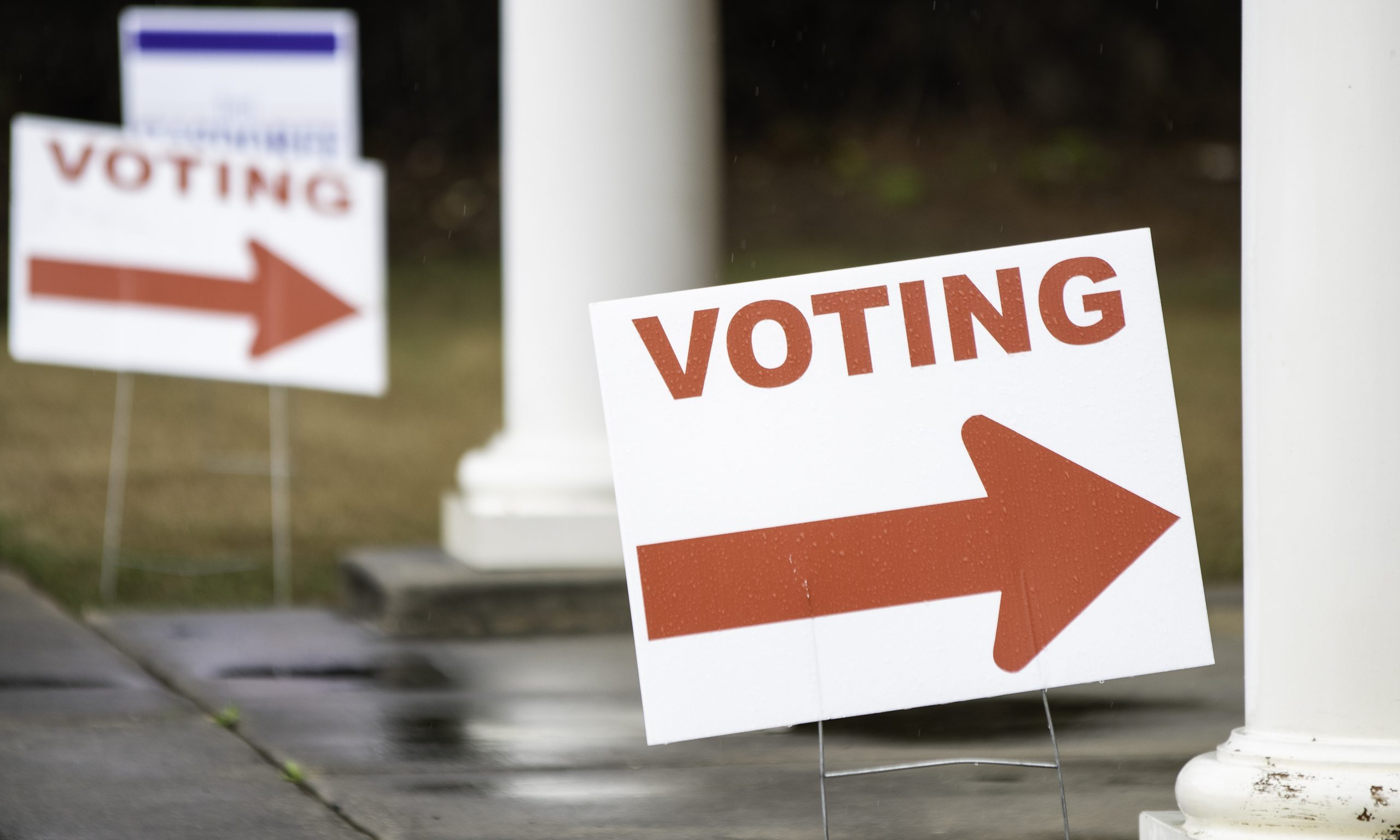 The Supreme Court, in a 5-3 decision, allowed Alabama Secretary of State John Merrill to ban curbside voting, staying a district court injunction that had allowed some counties to offer curbside voting in the Nov. 3 election amid the COVID-19 pandemic.
The Supreme Court's majority in its order declined to write an opinion, but Justices Stephen Breyer, Elena Kagan and Sonya Sotomayor's five-page dissent is included.

The lawsuit — filed by the NAACP Legal Defense and Educational Fund, Southern Poverty Law Center, American Civil Liberties Union, ACLU of Alabama and Alabama Disabilities Advocacy Program — was brought on behalf of several older Alabamians with underlying medical conditions.
"The District Court's modest injunction is a reasonable accommodation, given the short time before the election," the three dissenting justices wrote. 
Sotomayor, who wrote the dissent, closed using the words of one of the plaintiffs in the case. 
"Plaintiff Howard Porter Jr., a Black man in his seventies with asthma and Parkinson's disease, told the District Court, '[So] many of my [ancestors] even died to vote. And while I don't mind dying to vote, I think we're past that – We're past that time,'" Sotomayor wrote. 
Alabama Secretary of State John Merrill on Wednesday applauded the Supreme Court's decision. 
"I am proud to report the U.S. Supreme Court has now blocked a lower court's order allowing the fraudulent practice of curbside voting in the State of Alabama," Merrill said in a statement. "During the COVID-19 pandemic, we have worked diligently with local election officials in all 67 counties to offer safe and secure voting methods – including through the in-person and mail-in processes. I am glad the Supreme Court has recognized our actions to expand absentee voting, while also maintaining the safeguards put into place by the state Legislature."
"The fact that we have already shattered voter participation records with the election still being 13 days away is proof that our current voting options are easy, efficient, and accessible for all of Alabama's voters," Merrill continued. "Tonight's ruling in favor of election integrity and security is once again a win for the people of Alabama."
Sherrilyn Ifill, president and director-counsel of the NAACP Legal Defense and Education Fund, expressed frustration after the ruling in a tweet.
"Another devastating loss for voters and a blow for our team fighting to ensure safe voting for Black and disabled voters in Alabama. With no explanation, the SCOTUS allows Alabama to continue making it as hard as possible for COVID-vulnerable voters," Ifill wrote.
Curbside voting is not explicitly banned by state law in Alabama, but Merrill has argued that because the practice is not addressed in the law, he believes it to be illegal. 
A panel of federal appeals court judges on Oct. 13 reversed parts of U.S. District Judge Abdul Kallon's Sept. 30 order ruling regarding absentee voting in the upcoming Nov. 3 elections, but the judges let the previous ruling allowing curbside voting to stand. 
In his Sept. 30 ruling, Kallon wrote that "the plaintiffs have proved that their fears are justified" and the voting provisions challenged in the lawsuit "unduly burden the fundamental Constitutional rights of Alabama's most vulnerable voters and violate federal laws designed to protect America's most marginalized citizens."
Caren Short, SPLC's senior staff attorney, in a statement said the Supreme Court's decision has curtailed the voting rights of vulnerable Alabamians.
"Once again, the Supreme Court's 'shadow docket' – where orders are issued without written explanation – has curtailed the voting rights of vulnerable citizens amidst a once-in-a-century public health crisis. After a two-week trial, a federal judge allowed counties in Alabama to implement curbside voting so that high-risk voters could avoid crowded polling locations," Short said. "Tonight's order prevents Alabama counties from even making that decision for themselves. Already common in states across the South and the country before 2020, curbside voting is a practice now encouraged by the Centers for Disease Control and Prevention (CDC). It should be a no-brainer to implement everywhere during a pandemic; the Alabama Secretary of State unfortunately disagrees, as does the Supreme Court of the United States."