Former congressional candidate Mallory Hagan signs on with "Draft Beto" group
Former Democratic congressional candidate Mallory Hagan, who ran unsuccessfully against U.S. Rep. Mike Rogers in Alabama's 3rd Congressional District, is joining other Democrats to launch a "Draft Beto" campaign.
The group is focused on raising at least $1 million for a future presidential campaign for Texas Congressman Beto O'Rourke, whose 2018 campaign for Senate against Republican Sen. Ted Cruz sparked national attention. Though he lost against Cruz, O'Rourke's campaign inspired a number of Democrats who hope a young, progressive candidate like O'Rourke could be the Democratic standard-bearer in 2020.
The $1 million for Beto's presidential campaign will be raised in the hopes of both convincing him to run and giving him a headstart in the primary.
Former Beto and Barack Obama campaign staffers, actors, social media influencers, a Google employee, a New York state public defender and former Democratic Congressional candidates are the lead organizers of the group.
Hagan, who is one of the group's co-founders, is one of two red-state Democrats who ran unsuccessfully for Congress in the group. Renee Hoagenson of Missouri's 4th Congressional District is the other.
"I had the distinct honor of hearing Beto speak while traveling this past year," Hagan said. "His desire to see positive, progressive policy in America is infectious. Momentum for a Beto presidential run has been building since the Midterms."
Hagan lost her 2018 bid against Rogers by 26 percentage points, but her campaign was energized by a grassroots movement. The former Miss America was a local television news anchor and activist before launching her congressional bid.
Organizers have set up an ActBlue escrow account, which would transfer any funds raised to O'Rourke's campaign account if he were to announce one next year. Hagan's group is one of two draft efforts seeking to push O'Rourke to run. The other, Draft Beto 2020, held a rally last weekend in New Hampshire, an important primary state, Politico reported.
All contributions forwarded to Beto through Draft Beto are treated as contributions from the original contributor and not from Draft Beto, the group said in a press release.
O'Rourke, a three-term congressman from El Paso, has not said whether he will run for president. He initially shut down calls for him to but has since back stepped. He's said he doesn't have a "hard date" on when he would make a decision.
O'Rourke's impassioned campaign included a tour of all 254 Texas counties. He raised more than $70 million in campaign contributions, the most of any Senate candidate in American history and more than $40 million more than Cruz's fundraising totals. O'Rourke had 1.2 million separate donations.
He received enormous national attention as a political underdog. A large portion of O'Rourke's contributions, about 38 percent, were from out of state, though more than 40 percent of Cruz's contributions came from out of state, an analysis by the Dallas Morning News showed.
Though O'Rourke lost by about 2 percentage points, his race was the closest a Democrat has come to unseating an incumbent Republican in deeply red Texas since 1978.
"Our goal is to bring that energy to the surface and build a grassroots movement to Beto a head start in the primary," Hagan said. "Beto's experience, passion, inspiration, vision and ability to connect with voters gives him the best chance to win in 2020."
Other organizers in the campaign include social media influencers like actor Misha Collins and voice actress Tara Strong, who is known for her Powerpuff Girls and Rugrats roles, and Santiago Palomino, who was a field organizer on O'Rourke's Texas Senate campaign.
A Des Moines Register/CNN/Mediacom poll in Iowa that was released over the weekend showed O'Rourke in third. He registered 11 percent support, behind former Vice President Joe Biden and Senator Bernie Sanders, in the important early primary state.
Coalition of attorneys general file opposition to Alabama attempt to ban curbside voting
The AGs argue that Alabama's suggestion to the courts that curbside voting invites fraud is "unfounded."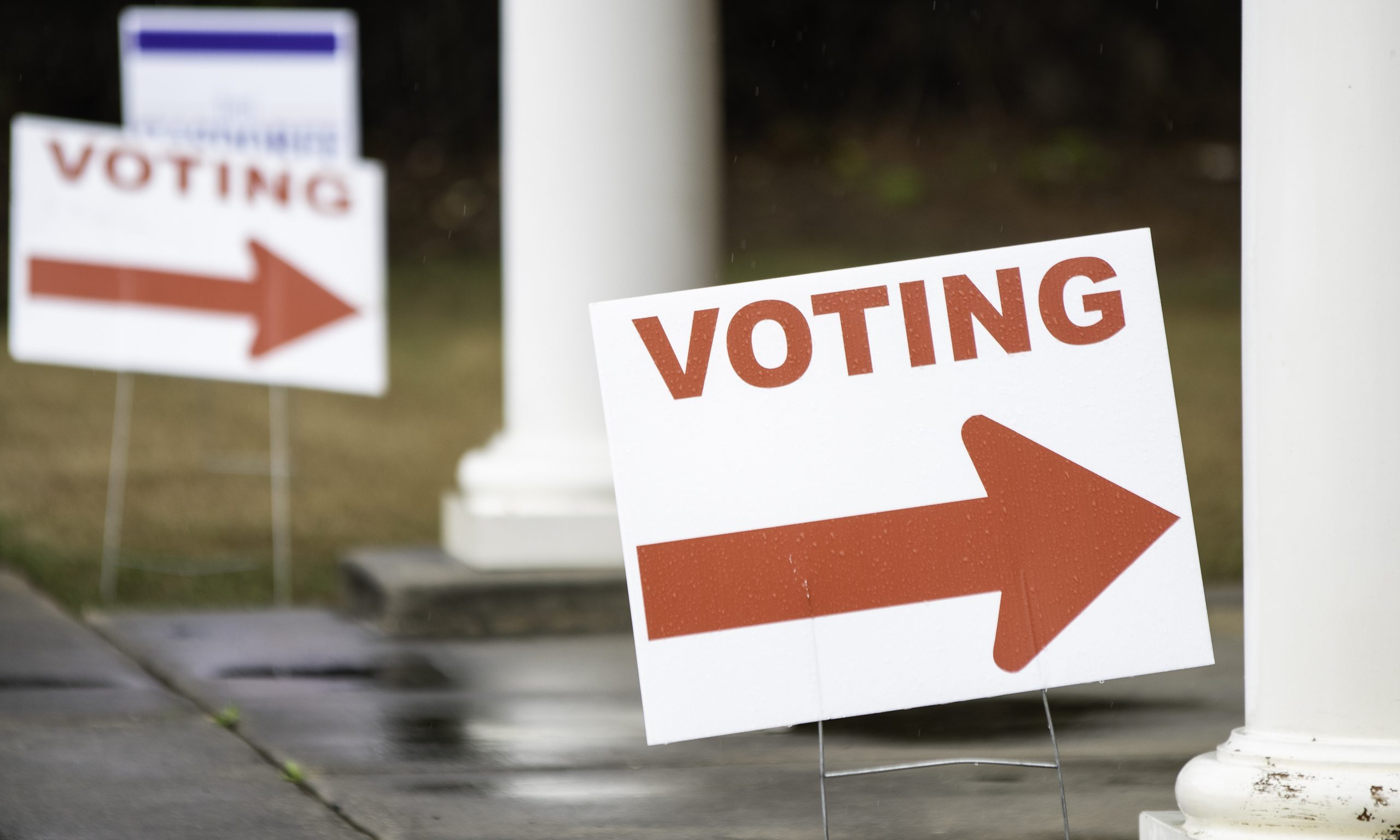 A coalition of 17 state attorneys general have filed an opposition to Alabama's attempt to get the U.S. Supreme Court to ban curbside voting. 
In a friend-of-the-court brief, led by District of Columbia Attorney General Karl Racine, the attorneys general argue to that curbside voting is safer for those at greatest risk from COVID-19, and that a ban on the practice would disproportionately impact the elderly, the disabled and Black Alabamians.
They also argue that Alabama's suggestion to the courts that curbside voting invites fraud is "unfounded." 
"The Presidential Advisory Commission on Election Integrity, established by President Trump following the 2016 election, 'uncovered no evidence to support claims of widespread voter fraud,'" the brief states, adding that there is no evidence that curbside voting in the many states that allow it invites fraud. 
"The practice is longstanding and widespread—as noted, more than half of states have historically offered curbside voting in some form," the brief continues. 
Alabama Attorney General Steve Marshall on Oct. 13 said the state will appeal to the U.S. Supreme Court a federal appeals court ruling allowing curbside voting in the Nov. 3 election. 
A panel of federal appeals court judges on Oct. 13 reversed parts of U.S. District Judge Abdul Kallon's Sept. 30 ordered ruling regarding absentee voting in the upcoming Nov. 3 elections, but the judges let the previous ruling allowing curbside voting to stand. 
The lawsuit, filed by the NAACP Legal Defense and Educational Fund, Southern Poverty Law Center, American Civil Liberties Union, ACLU of Alabama and Alabama Disabilities Advocacy Program, was brought on behalf of several Alabamians with underlying medical conditions. 
"Curbside voting is a longstanding, secure voting option that local jurisdictions have made available to protect the health of vulnerable voters, including elderly, disabled, and voters with underlying health issues," Racine said in a statement. "Curbside voting minimizes the risk to persons who are particularly susceptible to COVID-19, and local jurisdictions should be able to offer this common-sense accommodation to voters. State Attorneys General will keep fighting to ensure that voters can safely make their voices heard at the ballot box this November."
The brief filed by the coalition of state attorneys general comes as the number of COVID-19 hospitalizations across Alabama has been ticking upward.
Racine is joined in the brief by attorneys general from California, Connecticut, Delaware, Hawaii, Illinois, Maryland, Michigan, Minnesota, Nevada, New Mexico, New York, Oregon, Rhode Island, Vermont, Virginia and Washington.