Roy Moore releases 2017 polygraph results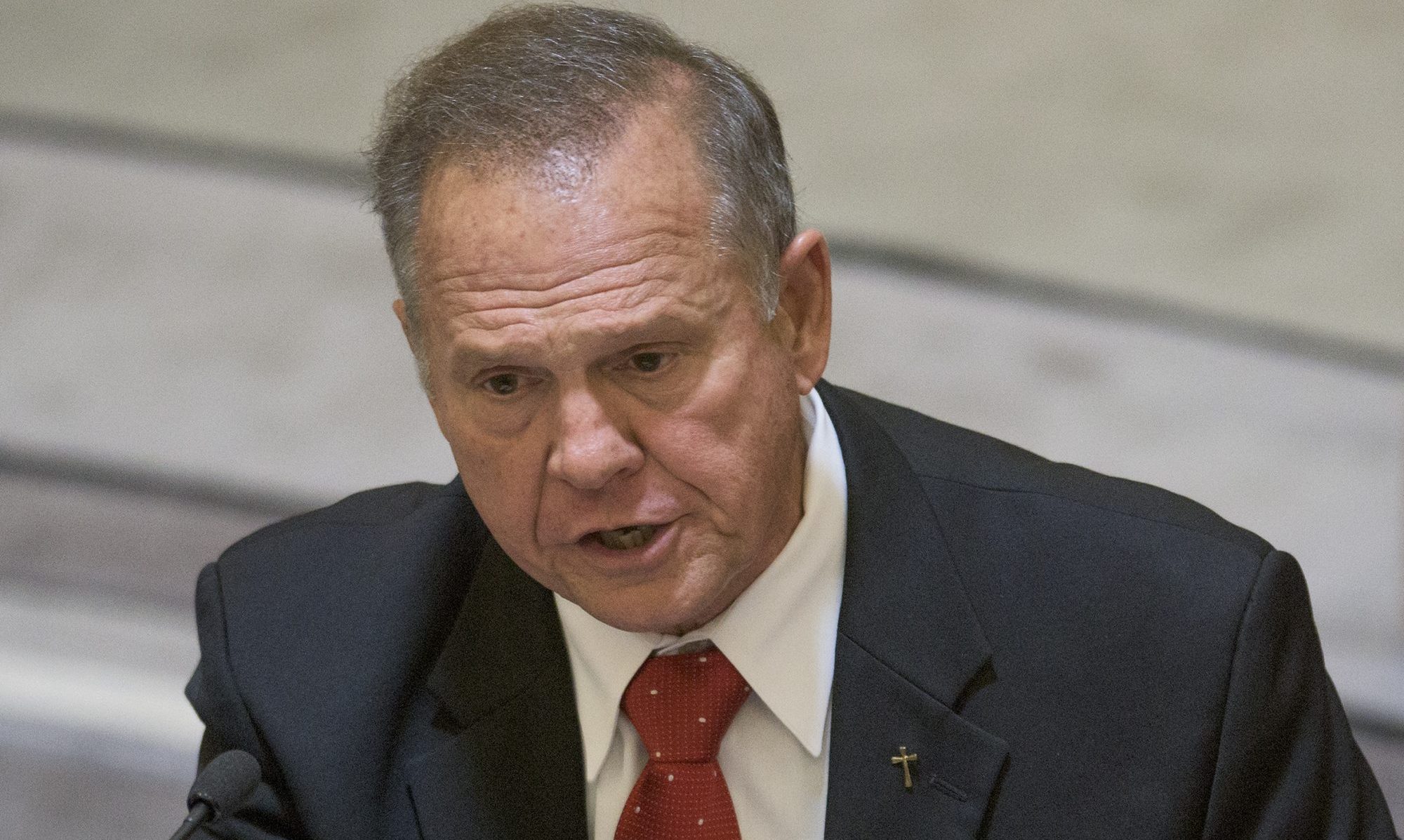 Former Judge Roy Moore (R) has steadfastly denied the allegations that he abused underaged young women during the 1970s.
On Monday, the Moore Defense Team released a polygraph test in which Moore denies the accusations against him that derailed his 2017 senate campaign.
The Moore team said that to this day Corfman and her attorneys have refused to answer questions about Judge Moore's residence or vehicle at the time and have not agreed for us to take her deposition. Judge Moore's team emphasizes that he passed the polygraph that taken on December 19, 2017.
Leigh Korfman charges that in 1976 when she was a 15-year-old student and Moore was a 36-year-old deputy district attorney the two of them had a romantic encounter in which the two both stripped to their underwear and engaged in inappropriate touching; before Korfman put a stop to it. Moore says he did not do anything with Korfman and also denies Nelson's claim that he assaulted her in the parking lot of a Gadsden diner to force her to give him oral sex in 1978 when she was just 16.  Tina Johnson claims that a then married Judge Moore groped her on a visit to his law offices.
The Moore defense team wrote in a statement:
"Judge Roy Moore took an official polygraph examination, regarding his accusers. To this day no one but Judge Moore has sworn under oath multiple times as to the false allegations that were brought against him during his run for United States Senate in 2017. This polygraph extends to include questions about not only Corfman but also Nelson and Johnson as these three are the ONLY ones who have accused him of any sexual misconduct. Judge Moore has also been present for deposition. To this day Leigh Corfman and her attorneys refuse to answer questions about Judge Moore's residence and/or vehicle. Furthermore, neither her or her attorneys have agreed for us to take Corfman's deposition. As illustrated in the document Judge Moore proved to give a truthful account and successfully passed the polygraph."
The questions include:
Did you ever touch Leigh Corfman's breasts? Moore answered no.
Did you ever have sex with Leigh Corfman? No
Did you ever touch Leigh Corfman's buttocks? No
Are you trying to withhold any information about this matter? No
Have you told the whole truth about this matter? Yes
Did you try to have sex with Beverly Young Nelson? No
Did you ever touch Beverly Young Nelson's buttocks? No
Did you ever touch Beverly Young Nelson's breasts? No
Did you sexually assault Beverly Young Nelson in any manner? No
Did you ever try to have sex with Tina Johnson? No
Did you ever touch Tina Johnson's breasts? No
Did you purposely try to lie to these questions? No
Many of the questions were repeated over and over again including questions about where or not Moore was withholding information or had lied during the examination.
"It is the opinion of this examiner that the subject told the truth during this examination," Polygraph examiner Clyde Wolf wrote.
The New York Times exposed that a team of Democratic operatives funded by the founder of LinkedIn, who has since apologized, used these allegations to create a fake website in which they used these sexual misconduct allegations and other charges to make the case that Moore was unfit for office and claiming that they were Republicans could not support Judge Moore for U.S. Senate.
The group then highlighted thousands of fake social media accounts by bots operating out of Russia to harass Roy Moore supporters, prop up the campaign of Doug Jones, increase Democratic turnout and depress Republican turnout.
The Democratic operatives involved claim that they were only testing these tactics in real-world conditions. The Doug Jones campaign denies that the "dark arts" effort cost Moore the election and denies any knowledge of the operation. Jones also called for an investigation of the operation by law enforcement.
The December 2017 special election in which Doug Jones defeated Roy Moore is the only time that any Democratic candidate running for state office in Alabama has defeated any Republican running statewide since 2008. Moore claims that the allegations against him of sexual misconduct are false.
Senator Doug Jones faces reelection in 2020.
Print this piece
Alabama House Minority Leader Anthony Daniels endorses Mike Bloomberg for president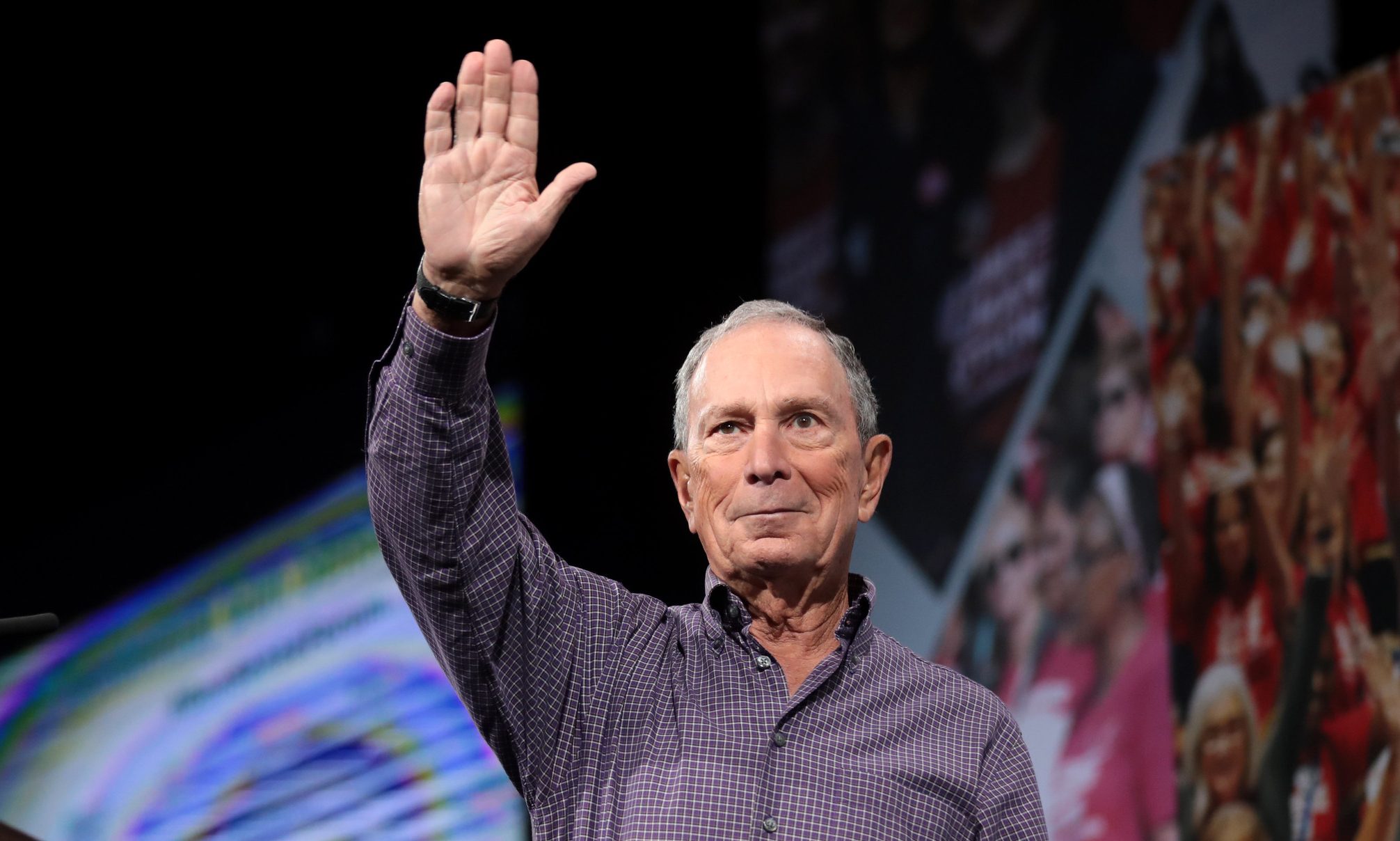 Alabama House Minority Leader Anthony Daniels announced his endorsement of Democratic presidential candidate Mike Bloomberg today, 4 days ahead of Alabama's primary election on Super Tuesday. Daniels joins State Senate Minority Leader Bobby Singleton and Black Caucus Chair Representative A.J. McCampbell in support of Mike. In his endorsement, Rep. Daniels cited Mike's work taking on tough fights on health care, public education, and supporting small businesses.
"We need a president who has a proven record of bringing people together to tackle the tough challenges we face in this country, and I can't think of anyone better to do that than Mike Bloomberg," said Rep. Daniels. "Not only is Mike the best positioned to take on Trump, but he has also proven he can deliver on his promises to make this country better for all. Alabamians should know that when I head to the polls this Tuesday, I'll be proudly casting my vote for Mike Bloomberg."
Rep. Anthony Daniels represents the 53rd District in the Alabama State House of Representatives, where, since 2017, he has served as minority leader. Rep. Daniels received his Bachelor's and Master's degree from Alabama A&M University. A former public school teacher and small business owner, Daniels is known for championing innovative education programs, like the Alabama School of Cyber Technology and Engineering, that prepare young people for promising careers, cultivate homegrown talent, and drive economic growth. Under his leadership, the House Democratic Caucus has made significant strides in addressing key issues like support for cradle-to-Pre-K programs, proven workforce development, and job readiness initiatives, and bringing broadband access to rural areas. They have also succeeded in preventing the passage of partisan legislation that hurts working families.
"Alabamians know how important this election is for the future of our country, and that's why they're supporting Mike Bloomberg, a doer and not a talker with a record of not shying away from tough fights," said Bradley Davidson, Mike Bloomberg 2020 Alabama State Advisor. "We're honored to have the support of Rep. Daniels, a respected leader in Alabama and beyond, and we look forward to working together with him to get Mike elected."
Mike Bloomberg will return to Alabama on Sunday, March 1 to participate in the 55th annual Selma bridge crossing to commemorate Bloody Sunday. Additionally, Bloomberg visited Montgomery earlier this month for an organizing event and to speak at the 60th annual Alabama Democratic Conference (ADC) Convention, the Alabama Democratic Party's largest Black caucus. He later received the endorsement of the group.
Print this piece