Roy Moore releases 2017 polygraph results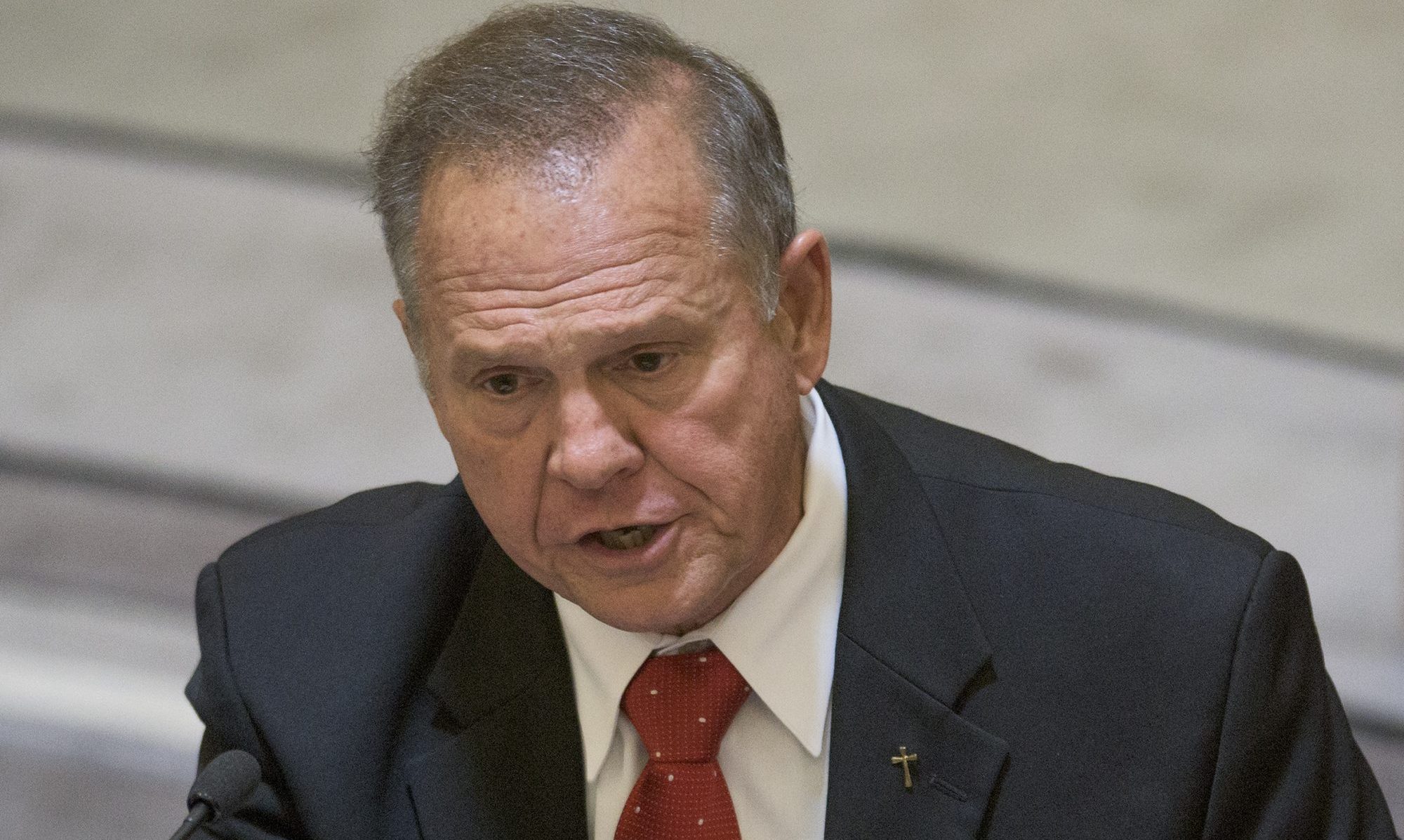 Former Judge Roy Moore (R) has steadfastly denied the allegations that he abused underaged young women during the 1970s.
On Monday, the Moore Defense Team released a polygraph test in which Moore denies the accusations against him that derailed his 2017 senate campaign.
The Moore team said that to this day Corfman and her attorneys have refused to answer questions about Judge Moore's residence or vehicle at the time and have not agreed for us to take her deposition. Judge Moore's team emphasizes that he passed the polygraph that taken on December 19, 2017.
Leigh Korfman charges that in 1976 when she was a 15-year-old student and Moore was a 36-year-old deputy district attorney the two of them had a romantic encounter in which the two both stripped to their underwear and engaged in inappropriate touching; before Korfman put a stop to it. Moore says he did not do anything with Korfman and also denies Nelson's claim that he assaulted her in the parking lot of a Gadsden diner to force her to give him oral sex in 1978 when she was just 16.  Tina Johnson claims that a then married Judge Moore groped her on a visit to his law offices.
The Moore defense team wrote in a statement:
"Judge Roy Moore took an official polygraph examination, regarding his accusers. To this day no one but Judge Moore has sworn under oath multiple times as to the false allegations that were brought against him during his run for United States Senate in 2017. This polygraph extends to include questions about not only Corfman but also Nelson and Johnson as these three are the ONLY ones who have accused him of any sexual misconduct. Judge Moore has also been present for deposition. To this day Leigh Corfman and her attorneys refuse to answer questions about Judge Moore's residence and/or vehicle. Furthermore, neither her or her attorneys have agreed for us to take Corfman's deposition. As illustrated in the document Judge Moore proved to give a truthful account and successfully passed the polygraph."
The questions include:
Did you ever touch Leigh Corfman's breasts? Moore answered no.
Did you ever have sex with Leigh Corfman? No
Did you ever touch Leigh Corfman's buttocks? No
Are you trying to withhold any information about this matter? No
Have you told the whole truth about this matter? Yes
Did you try to have sex with Beverly Young Nelson? No
Did you ever touch Beverly Young Nelson's buttocks? No
Did you ever touch Beverly Young Nelson's breasts? No
Did you sexually assault Beverly Young Nelson in any manner? No
Did you ever try to have sex with Tina Johnson? No
Did you ever touch Tina Johnson's breasts? No
Did you purposely try to lie to these questions? No
Many of the questions were repeated over and over again including questions about where or not Moore was withholding information or had lied during the examination.
"It is the opinion of this examiner that the subject told the truth during this examination," Polygraph examiner Clyde Wolf wrote.
The New York Times exposed that a team of Democratic operatives funded by the founder of LinkedIn, who has since apologized, used these allegations to create a fake website in which they used these sexual misconduct allegations and other charges to make the case that Moore was unfit for office and claiming that they were Republicans could not support Judge Moore for U.S. Senate.
The group then highlighted thousands of fake social media accounts by bots operating out of Russia to harass Roy Moore supporters, prop up the campaign of Doug Jones, increase Democratic turnout and depress Republican turnout.
The Democratic operatives involved claim that they were only testing these tactics in real-world conditions. The Doug Jones campaign denies that the "dark arts" effort cost Moore the election and denies any knowledge of the operation. Jones also called for an investigation of the operation by law enforcement.
The December 2017 special election in which Doug Jones defeated Roy Moore is the only time that any Democratic candidate running for state office in Alabama has defeated any Republican running statewide since 2008. Moore claims that the allegations against him of sexual misconduct are false.
Senator Doug Jones faces reelection in 2020.
Trump Truck and boat parades this weekend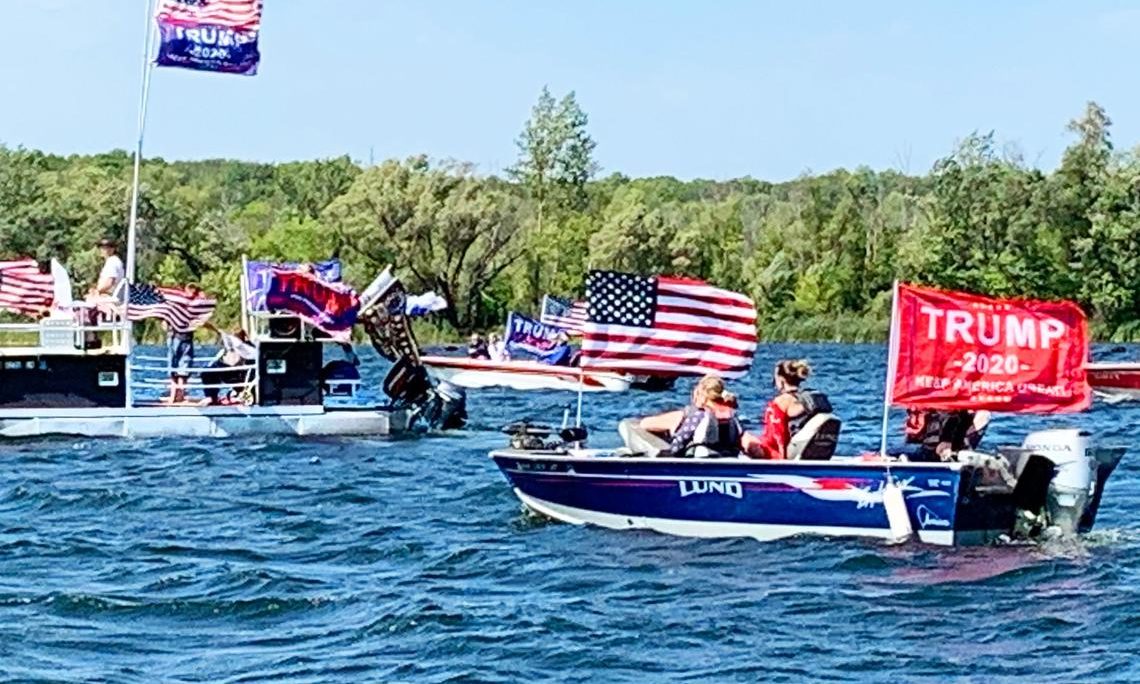 As Election Day draws near, Alabama Republicans are excited about promoting the re-election of Donald J. Trump as President and the election of Tommy Tuberville for U.S. Senate. This weekend two pro-President Trump events are happening in the state. There will be a truck parade from Ashland to Phenix City on Saturday sponsored by the Clay County Republican Party, while there will also be a boat parade on Wilson Lake in the Shoals sponsored by the Colbert County Republican Party on Sunday.
The pickup trucks will assemble at the Ashland Industrial Park in Clay County, 8240 Hwy 9, Ashland. There is a pre-departure rally at 10:00 a.m. central standard time. The trucks will depart at 11:00 a.m. and then proceed on a parade route that will take them into the bitterly contested swing state of Georgia. The Trump Pickup Parade will wind through east Alabama and West Georgia traveling through LaGrange and Columbus before concluding near the Alabama/Georgia line in Phenix City, 332 Woodland Drive, Phenix City at approximately 2:00 p.m. central time. Speakers will begin at 3:00. Trump flags will be on sale at the event.
The Phenix Motorsports Park will be hosting what sponsor hope could possibly the world's largest Pickup Tuck parade in U.S. history that is routing over 50 mile through Georgia in effort to "pickup" President Trump's numbers in GA.
A number dignitaries have been invited to address the Phenix City rally, including Coach Tuberville. Former State Sen. Shadrack McGill, Trump Victory Finance Committee member former State Rep. Perry O. Hooper Jr., and Paul Wellborn, the President and CEO of the largest Family owned Kitchen Cabinet manufacture in the USA are among the featured speakers who have committed to speak at the event.
Entertainment will be provided by: Charity Bowden, an up and coming country music singer who was the runner up on "The Voice". Charity will sing 'I am Proud to be an American' as well as songs from her Voice performances. The McGill Girls will also perform. The three beautiful and talented sisters will be singing patriotic songs in three part harmony. Geoff Carlisle, a professional DJ will be keeping the crowd pumped with music and entertainment.
Following the speakers and the entertainment there will Trump truck-vs- Joe Bidden truck races down the drag strip for the finale.
The Northwest Alabama boat parade will be on Sunday. The boats will gather at 2:00 p.m. near Turtle Point and then the flotilla will parade around the open waters of Wilson Lake til 3_00 p.m.. There will be a contest for best decorated Trump boats.
Trump supporters have held a number of large boat parades across the state to show their support for the re-election of Pres. Trump.
Boat parade sponsors say that this parade will be: pro-American, pro-law enforcement, pro-military.