When the federal government has shut down in the past few years, correctional officers at a federal women's prison in West Alabama were optimistic. They knew it would be short.
They were even optimistic — as optimistic as you can be when you're not getting paid for your work — when they faced their first shutdown in 2013 after Federal Correctional Institution Aliceville became operational earlier in that same year.
Until this shutdown, the 2013 lapse in federal funding was the longest they'd experienced. This one is different. At 28 days and counting, the current partial shutdown is the longest in American history.
"There's no comparison," said Terrence Windham, a correctional officer who has worked at the facility for nearly seven years. "With this shutdown, there is a whole lot less optimism that things are going to change anytime soon."
Windham is right. That reality he and his colleagues are facing — the reality of not knowing when they're going to get their next paycheck or whether they'll be able to pay the mortgage, their rent or utility bills — shows no sign of changing anytime soon.
And they have an 18-month-old child to care for, too.
Windham is among the 36,000 Federal Bureau of Prisons employees who are deemed "essential." That means he has to work during the shutdown even though he won't get paid until after the government reopens.
In total, an estimated 800,000 federal employees nationally, and 5,000 in Alabama, are facing a similar situation. They're either working without pay or at home without pay.
I. "They want their money"
Negotiations between Congressional leadership and the president are stalled. They haven't met since President Donald Trump walked out of a meeting earlier this month. Things are frozen.
Windham's pay is frozen. So is his wife's. She works at FCI Aliceville, too.
But the bills aren't frozen.
"And so you kind of have to figure out, okay, what bill are you going to pay and what are you going to hold off on," Windham said. Earlier this month, a credit card bill tried to charge one of their accounts. There was no money left.
"I had to kind of shuffle some things around to pay that bill, but if I don't get paid by next month, I don't know what I'm going to do," Windham said.
Thankfully, the Windhams are from Aliceville. They have family and friends to fall back on, and their family owns a funeral home, so he has some extra money to help pay the bills.
Other officers aren't so fortunate.
"Creditors and lenders don't care that it's a shutdown," Windham said. "They want their money. It's not as simple as a lot of people think it is."
The prison recently hired a number of new staff, too. Because of the schedule they started on, some of them haven't gotten a full paycheck in more than a month Their first checks were only partial checks because the shutdown started just after they started.
"And they're new staff. They don't have a nest egg," Windham said. "You know — young folks trying to get started in life. So this is very difficult for them. And for the older staff, mortgage payments are an issue."
Things are already hard at FCI Aliceville. But they're going to get worse next Friday. That'll be the day they miss their second paycheck. Paying one month of bills is possible. Few families have enough savings to last beyond that.
"This second check is going to be the real cutter," Windham said. "It hurt a lot of people, this first one, but the next one is going to be horrendous."
It's not just missing pay. For some, it's extra costs. Most correctional officers at the prison don't live in Aliceville, a small town of fewer than 3,000 people situated about 25 miles east of the Mississippi state line.
Most live in Tuscaloosa or Columbus, Mississippi. Both cities are nearly an hour's drive away. Before the shutdown, workers were able to take federally subsidized transportation to and from work. Now they're having to pay out-of-pocket for gas.
"Now people are having to use gas and spend money that they normally wouldn't have spent to get to work," Windham said.
II. "It is still a prison"
Nationally, the average salary of a federal correctional officer ranges from $40,000 to $50,000 a year, and they work in a rare federal government position that includes the likelihood of being harmed or attacked on the job.
Even at a lower security women's prison like FCI Aliceville, there is still the possibility of danger.
"There are still fights that are going on," Windham said. "There are still drugs being smuggled in. It is still a prison just with an extra stressor. That's what I'm worried about — people thinking about their home life at work and then putting themselves in a dangerous situation."
Despite the difficulties facing the officers, they're trying to push through it. Overall, Windham, who also serves as the local Association of Federal Government Employees union president, said morale is okay, considering the situation.
"They're working, they're having fun, making jokes about it, trying to make light of the situation," he said. "They're trying to keep their mind off of it. But when they're at home, sitting alone or with their spouses, with their kids, they don't know whether that next check is coming."
Nationwide, The Washington Post has reported that the number of officers calling in sick has nearly doubled. In Aliceville, the union is encouraging workers to show up. Not showing up, they say, only affects those who do.
"We're trying to encourage people to come to work, and they're buying it, but it's hard to buy something for such a long time. It's painful to keep working and not get paid," he said. Abandoning their job is not a message they want to send to politicians.
Nor is it a message they want to send to their inmates.
Some inmates work in prison. They get paid. Sometimes it's as little as a quarter an hour, but they are still getting their checks, while the correctional officers aren't.
"I'm not going to say all of them, but some of them here locally have made comments that they're getting paid, and we are not — kind of jabbing at us," he said. "So when you have to deal with not getting paid and the inmates are laughing at you and joking, it doesn't bode well for the safety and the security of this institution."
III. An outpouring
Aliceville is small. Less than 3,000 people. When the prison arrived in 2013, Pickens County's population jumped by nearly 1,000 people, including new inmates and staff. The prison was a boon to the local economy.
As of now, that boon has temporarily slowed. Fewer people are buying food and groceries. Fewer people are shopping at local stores because they just don't have disposable money.
Windham, in the little free time he has not at the prison, is also a city councilman in Aliceville, where his family has long resided. His grandfather started a local funeral home.
"From a city standpoint, now we're not able to sustain our tax base that we're used to because people aren't spending," Windham said. "People aren't going out and spending money. That's how cities survive. Once that gets negated, it starts hitting the city home."
Folk have stepped in to help, though. Churches and local businesses have been helping furloughed and unpaid employees. The water board and gas board are waiving some fees. And Alabama Power is working on a case-by-case basis to help federal employees with their utility bills.
"It's tremendous the outpouring that has been going on so far," Windham said. "But if this thing lasts months or years, you know, people can't go without getting paid. That hurts the economy locally as well."
IV. Telegram to Washington
Trump has said he's willing to let the shutdown last for months or even years over his dispute with Congressional Democrats — and some Republicans — who have refused to provide $5.7 billion for a border wall when it doesn't include a broader immigration reform package.
Windham and his fellow correctional officers have a message for Washington.
"While they're getting their six-figure salaries, and we're not getting our five-figure salaries — low five-figure salaries — we need them to do their jobs," Windham told APR.
The prison is in Rep. Terri Sewell's 7th Congressional District. Windham said Sewell and her staff have been on the phone with correctional staff repeatedly since the shutdown begin. Next week, she plans to feed the correctional officers, Windham said.
Sewell, in a statement to APR, placed the blame on Republicans.
"I am working hard every day to reopen government while the Republicans sinfully and irresponsibly hold hostage the paychecks of our federal workers," Sewell said. "From the moment Congress went into session, I have voted seven times to reopen our government. I am continuing to work with leadership on a real path forward, but we need a willing partner in the White House. The Senate Majority Leader must take up our House-passed bills and end the shutdown now."
The majority of the bills the House has passed were authored and passed by Republicans, namely Republican Alabama Sen. Richard Shelby, in the Senate. But after Trump said he would refuse to sign them, Senate Majority Mitch McConnell halted the process.
"We don't care about the wall," Windham said. "If you want it, get it, and if you don't want it, fine. But don't use us a political pawn."
Shelby started his chairmanship of the Senate Appropriations Committee with a lot of success. The Senate passed more timely budgets than it has since 1997. But the standoff over the border wall halted his progress.
"I am disappointed that this standoff has resulted in a prolonged partial government shutdown, which has hurt federal employees and their families throughout Alabama," Shelby told APR. "I believe there is a way for us to work together to move toward serious negotiations involving the President and my colleagues on both sides of the aisle.  It is critical that we find a solution that will fund the remaining 25 percent of the government for the good of the American people, and it is my hope that we can accomplish this as soon as possible."
But McConnell has said the Senate won't vote until an agreement is reached with the president.
"We just want them to vote on something," Windham said. "Let the president sign or not sign. But to not do anything is not an option anymore. Because on Friday, if people don't get their checks, they're going to have to make some hard decisions."
Governor announces auto supplier IAC plans Alabama expansion
IAC is committing $34.3 million in new capital investment to expand its new manufacturing facility located in Tuscaloosa County.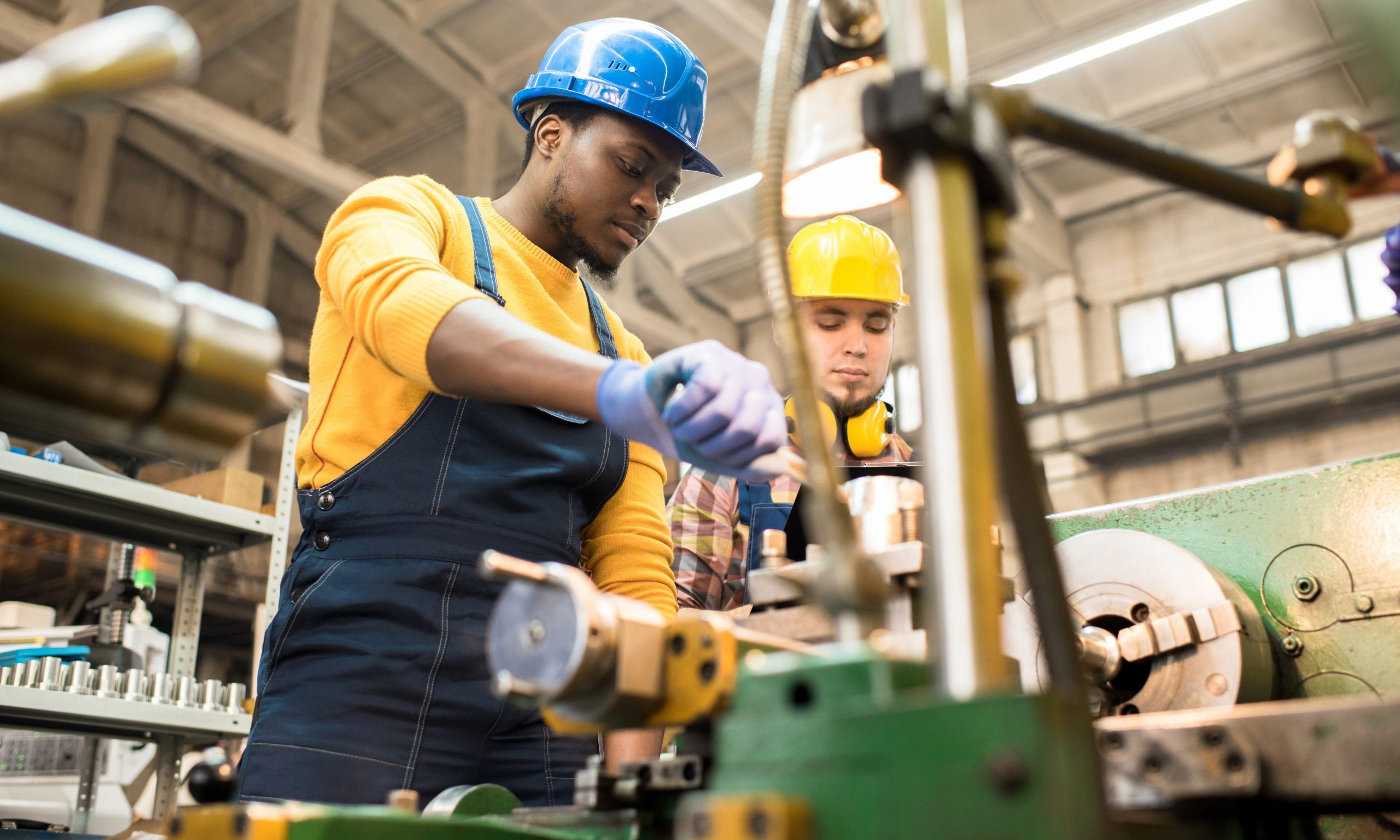 Gov. Kay Ivey announced Monday that International Automotive Components Group North America Inc. plans to invest over $55.9 million in expansion projects that will create 182 jobs at two Alabama facilities.
"International Automotive Components is a leading global auto supplier, and I am pleased that this world-class company is growing significantly in Alabama and creating good jobs in Cottondale and Anniston," Ivey said. "IAC's growth plans show that Alabama's dynamic auto industry continues to expand despite today's challenging environment."
Nick Skwiat is the executive vice president and president of IAC North America.
"Alabama was the logical choice due to its skilled workforce and proximity to the customer," Skwiat said. "We are excited to see the continued growth of the automotive industry in Alabama and we plan to grow right along with it. We thank the Governor and Secretary Canfield for their leadership in this sector."
IAC is committing $34.3 million in new capital investment to expand its new manufacturing facility located in Tuscaloosa County. This facility will produce door panels and overhead systems for original equipment manufacturers. That project will create 119 jobs at the production site in Cottondale.
IAC also plans to invest $21.6 million at its manufacturing facility located in the former Fort McClellan in Anniston. That East Alabama project will create another 63 jobs.
This project builds on a milestone 2014 expansion that doubled the size of the Calhoun County facility. There IAC manufactures automotive interior components and systems. Key components produced at the Anniston plant include door panels, trim systems and instrument panels for original equipment manufacturers.
IAC Group is a leading global supplier of innovative and sustainable instrument panels, consoles, door panels, overhead systems, bumper fascias and exterior ornamentation for original equipment manufacturers.
IAC is headquartered in Luxembourg and has more than 18,000 employees at 67 locations in 17 countries. The company operates manufacturing facilities in eight U.S. states.
"With operations around the globe, IAC is the kind of high-performance company that we want in Alabama's auto supply chain to help fuel sustainable growth," said Alabama Commerce Secretary Greg Canfield. "We look forward to working with IAC and facilitating its future growth in this strategic industrial sector."
Danielle Winningham is the executive director of the Tuscaloosa County Industrial Development Authority.
"International Automotive Components is a valued part of Tuscaloosa County's automotive sector," Winningham said. "We are grateful for IAC's investment in our community and the career opportunities available to our area workforce as a result of their investment."
"The City of Anniston is excited that IAC has made the decision to expand here. I have enjoyed working with the leadership at IAC, the Calhoun County EDC, and the state of Alabama to get this project finalized," said Anniston Mayor Jack Draper. "This is even further evidence that Anniston is indeed open for business."
Only Michigan has more automobile manufacturing jobs than the state of Alabama. Honda, Mercedes, Hyundai, Polaris, Toyota and soon Mazda all have major automobile assembly plants in the state of Alabama.