Former U.S. Rep. Artur Davis officially announces run for Montgomery mayor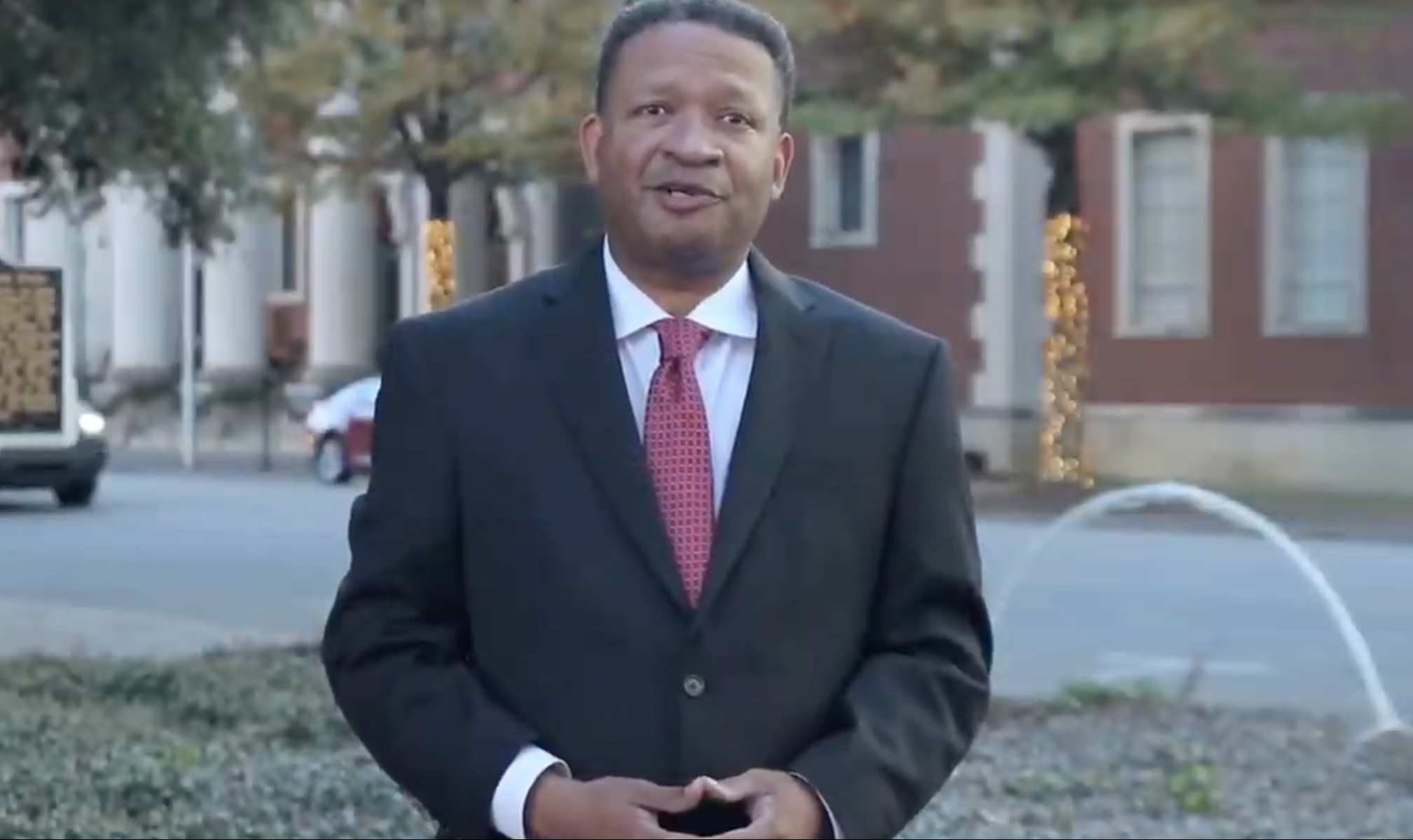 Former U.S. Congressman Artur Davis has officially announced a run for Montgomery mayor.
He announced his decision in a video posted on Twitter Monday.
Davis has tried for the position before. He finished second in a five-candidate field in the 2015 mayoral race.
He said he will emphasize his own roots in Montgomery public education and his commitment to reviving the local school system, which includes 12 failing schools and has been the subject of an emergency state intervention.
"I know what the Montgomery school system used to be capable of achieving," Davis said. "I used an education at traditional schools like Jeff Davis High and Dannelly as a springboard to win awards at Harvard and become a congressman by age 35. As Mayor, I will have one major mission: to build a community-wide coalition of our new school board, teachers, parents and businesses that will return Montgomery public schools to being a foundation to succeed anywhere in America."
Davis addressed the issue in an op-ed he authored in December 2018.
"The next mayor must join forces with the new school board to extricate the schools from the state takeover, a mismanaged event that creates the kind of uncertain chain of command that makes it impossible to attract a national caliber superintendent," Davis wrote.
Davis was born and raised in Montgomery.
"I do agree that this city is on the edge of making history," Artur wrote in 2018. "But the test for candidates is not how well we represent one community or satisfy that community's insiders and gatekeepers. It is whether any of us has what it takes to make Montgomery a trendsetter in repairing failing schools and blighted neighborhoods and in forging a more prosperous, more equitable future."
He spent 35 years of his life in the city, where he started his career as a federal prosecutor in Alabama's Middle District.
He said his experience fighting crime will guide his approach to making Montgomery safer.
"I learned as a prosecutor that there are two kinds of criminal offenders," Davis said. "First, the ones devoted to wrecking their own communities and who have no respect for their own neighbors. To take them on, we need to commit to a larger police force and an aggressive plan to confront gang violence and the rise in gun and property crimes. But there are also people in the criminal justice system whose lives can be turned around. I want Montgomery to become known as a model for finding work and dignity for ex-offenders who want rehabilitation."
Davis served four terms as a congressman in Alabama's 7th Congressional District.
Since 2015, he has also served as the executive director of the state's civil legal aid program and as a policy consultant on issues including barriers to occupational licensing and criminal justice reform.
His wife is Tara Johnson Davis, who is a nonprofit executive running two homeless shelters in Montgomery.
The election will be held Aug. 27, 2019.
Montgomery County Commission President Eltron Dean and 25-year-old political newcomer Marcus McNeal have all announced plans to run. Montgomery County Probate Judge Steven read is also reportedly considering the option.
Print this piece
Moore legal team files motion for Judge Rochester to recuse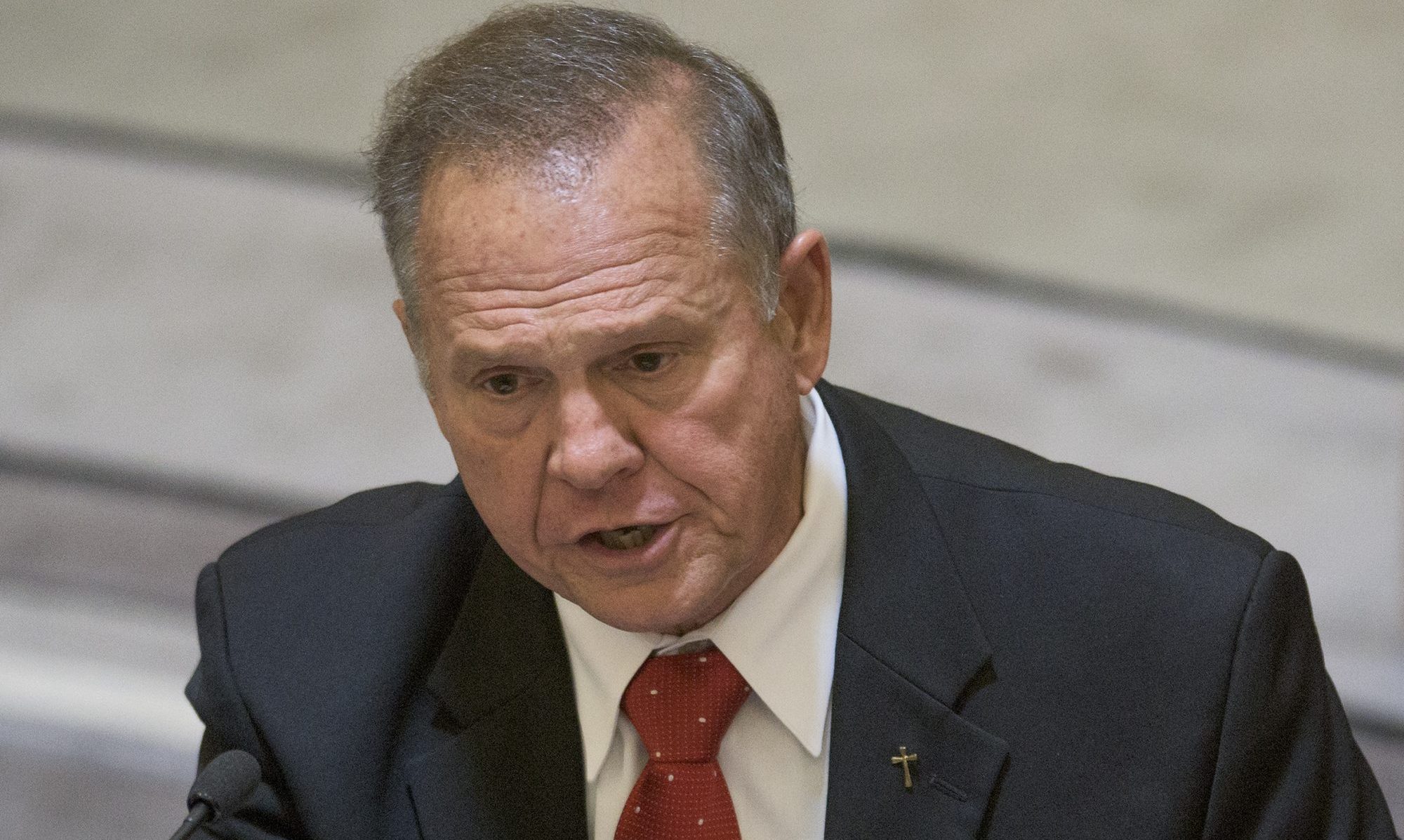 Attorney Melissa Isaak filed Thursday on behalf of her client, Judge Roy Moore, a motion to recuse Judge John Rochester from further consideration of the legal case between Moore and his accuser, Leigh Corfman.
The Moore team said that is the case due to the following reasons: "Judge Rochester's continued decision to preside over this case despite the fact that his appointment was "temporary" and expired on January 14, 2019 over a year ago, Judge Rochester's untimely delay of approximately five months in ruling on dispositive motions in this case brought only to accuse Judge Moore of defamation for merely denying false allegations against him, which is not even a valid cause of action, Judge Rochester's open friendship, support, and financial contributions for Doug Jones in his 2017 Senate campaign against Judge Moore, according to his own personal Facebook account, Open and virulent criticism of Judge Moore by Linda Rochester, wife of Judge John Rochester during the 2017 Senate campaign on her own personal Facebook page, Judge Rochester's criticism and mocking of Christianity on his Facebook page with full knowledge of Judge Moore's strong belief in God, Judge Rochester's political animus against the Republican Party and President Donald Trump who supported Judge Moore in the 2017 general election, Judge Rochester's obvious political bias in his quick response to set a trial date in this case, within two weeks of the upcoming Republican primary which will determine the opponent in the general election against Doug Jones."
Moore claims, "As stated in Attorney Isaak's motion, any individual would have a solid basis for questioning Judge John Rochester's impartiality, political motivation, and bias in presiding over this case."
Moore is claiming that Judge John Rochester's friendship, support, and financial contribution to Doug Jones in combination with his wife's open criticism of Judge Moore during the 2017 special election for US Senate in which Judge Moore was a candidate, mandates immediate recusal of Judge John Rochester in this frivolous action.
Moore has also objected in the past to this case being in Montgomery County court, when Corfman's allegations of improper sexual conduct between her and Moore in 1976 allegedly occurred in Etowah County.
Corfman claims that Moore and her engaged in inappropriate touching through their underwear in 1976 when Corfman was just 15 years old. Under Alabama law, then as now, the age of consent for sexual activity is 16, not 15. Corfman's allegation, along with allegations by women dating from decades ago were released in an article by the Washington Post after Moore had won the Republican nomination for U.S. Senate in 2017. The shocking allegations were trumpeted by the national press as well as by Democrats. Moore narrowly lost the December 2017 special election to Clinton era U.S. Attorney Doug Jones (D), the only time a Democrat has won any statewide election in Alabama since 2008.
Moore has steadfastly denied the allegations. Corfman sued Moore in Montgomery Court after the election for defamation of character. Moore has since sued Corfman, the other accusers, and the architects of the Reed Hoffman financed, illicit Russian style tactics, which Moore claims were largely responsible with depressing Republican turnout and increasing the efforts by GOP moderates to defeat Moore by writing in the name of some candidate other than Moore.
While many Republicans accepted the accusations against Moore as "credible" they rejected similar accusations against Supreme Court Brett Kavanaugh.
Moore was twice elected Chief Justice of the Alabama Supreme Court and is a current candidate for the Republican nomination for the U.S. Senate seat, currently held by Jones.
The Republican primary is on March 3.
Print this piece