Economic developers want to expand ethics law exemptions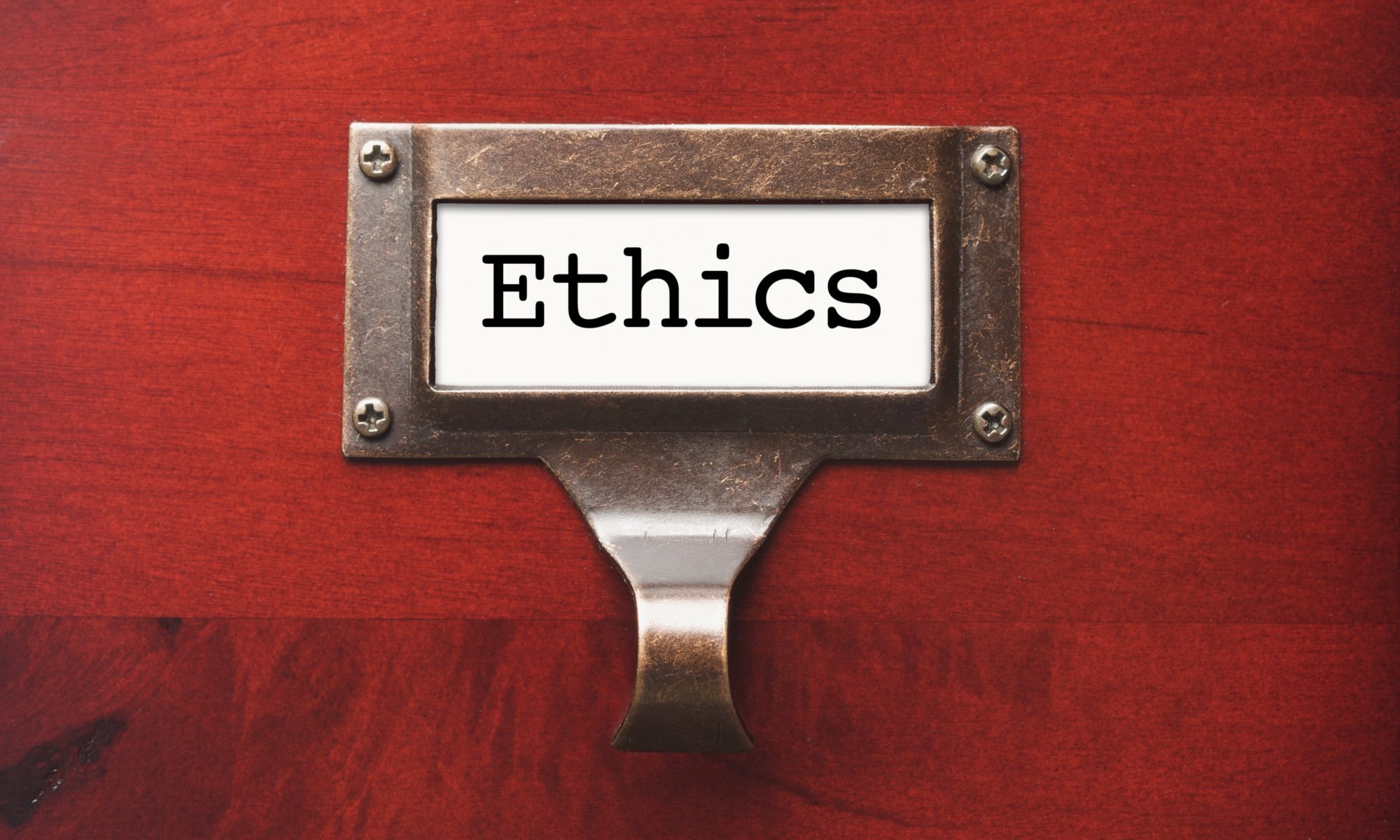 The Alabama Code of Ethics Clarification and Reform Commission met in Montgomery for a public hearing on proposed "reforms" to the Alabama Ethics Law Tuesday.
Many people in the economic development community were present to express their support for efforts to reform the state ethics law. They supported pending legislation to protect economic developers and site selectors from an interpretation of the 2010 Alabama Ethics Law that could potentially require them to register as lobbyists and act under the transparency regulations that professional lobbyists are held to.
Alabama Commerce Secretary Greg Canfield read a lengthy prepared statement about the original intent of the legislature, the history of the economic developer/lobbyist debate, and why he felt that it was important for the Commission to recommend legislation that would protect professional economic developers from the possibility that the Alabama Ethics Commission or a court compel economic developers from registering as lobbyists.
In 2018, the Alabama Legislature passed House Bill 317, which protected the economic developers for one year. During that time, the Alabama Code of Ethics Clarification and Reform Commission was created and tasked with studying the issue and then making a recommendation to the legislature on a more permanent fix. Thursday, was the public's opportunity to make their feeling known to the Commission.
"HB 317 created a safe harbor for 'Economic Development Professionals' to provide that they are not lobbying when seeking economic development incentives subject to certain exceptions," Canfield said. "HB 317 was crafted as a bridge to a more permanent solution."
Canfield said, "Much of the focus has been limited to the role of site consultants and while that group of professional economic developers was primary to the language drafted in HB317, there are others who play a vital role in support of job creating economic development whose activities should be articulated so as not to be defined as lobbying. These are 1) Chamber of Commerce staff and volunteers, 2) professional service providers (e.g. engineers, accountants, attorneys), 3) individual businesses supporting economic development (e.g. employees of banks, utilities, etc.), 4) employees of prospects, 5) employees of governments supporting economic development, 6) industrial development board employees/board members."
"The economic development community in Alabama recognizes the vital role our ethics laws play in protecting the public trust in state and local government," Canfield told the Commission. "We support and do not propose to change Alabama's ethics law's focus on preventing activities which might be taken by parties to corruptly influence elected officials, public officials or public employees."
Canfield stated however that, "It can be argued that well-intentioned law created to establish public boundaries can often result in unintended consequences."
The Executive Director of the five-hundred-member Economic Development Association of Alabama (EDAA) is Jim Searcy.
"The 2018 EDP Safe Harbor (HB 317) includes a 'sunset' provision that is expires on April 1. It is our hope that the provision will be removed soon," Searcy told the commission. "EDAA greatly appreciates the Legislature's enactment of the EDP safe harbor and urges that it be renewed as soon as possible."
Phillip Dunlap is the Economic Development Director for the City of Auburn.
Director Dunlap said that it is not lobbying when I go to my council and ask them to provide a tax abatement for a prospect. "If I have to register as a lobbyist to do that and had to disclose (publicly) what I am working for I would be rendered useless and an economic developer," Dunlap.
Searcy said that confidentiality is vitally important in the work of economic development. When Toyota-Mazda came in, nobody knew who that was for the first four months of the process.
Ellen McNair is the Senior Vice President of the Montgomery Chamber of Commerce
"We are charged with the creation and preservation of jobs in Montgomery," McNair said. "We do not believe that the Chamber staff and the volunteers should be considered as lobbyists. We greatly support HB317 the economic development safe harbor act. It is vitally important that this be renewed by the legislature. We hope that the legislature will remove any question that Chamber Staff, volunteers and other professionals be considered as lobbyists.
Searcy expressed the concern that allowing HB 317 to sunset could put Alabama at a competitive disadvantage economically.
Searcy asked the dozens of people in attendance to raise their hands if they are involved in economic development. Almost everyone (outside of LSA staff, the Commission itself, and reporters) raised their hands.
Some noted members of the Alabama media have expressed the view that creating a carve out from the 2010 ethics law for economic developers could potentially weaken Alabama's ethics laws; however no one at the public hearing spoke in opposition to the safe harbor for economic developers act or expressed any fears that ethics laws might be weakened in any way by HB 317 or the Commission's work.
Commission member Tom Albritton said that this is the last planned meeting of the commission.
"While the process has been very difficult, we have made progress," Albritton said. "Our goal was to deliver something to the legislature. The draft is now with Legislative Services."
Albritton said that the legislators needed to see the bill before the session begins in March.
"We would be doing them a great disservice, and all of you a disservice, if we did not have that by February, which is tomorrow. I expect it will be out in two weeks."
To read all of Secretary Canfield's statement.
Print this piece
McCutcheon not optimistic about passage of "constitutional carry" legislation
Alabama House Mac McCutcheon, R-Monrovia, discussed gun legislation that could appear before the House of Representatives this year.
In past sessions, constitutional carry legislation has made it out of the Alabama Senate, but stalls in the House. This year, Rep. Andrew Sorrell, R-Muscle Shoals, is carrying the bill in the House. APR asked McCutcheon whether he anticipates it passing this time.
"The mood would tend to be the same that it was in the past," McCutcheon said. "There is a bill out there now for a lifetime carry permit and a procedural check for a permit."
McCutcheon said that under that bill a state database would be used for granting concealed carry permits instead of a local database. Each sheriff of each county would be doing things the same way by ALEA (the Alabama Law Enforcement Agency) being involved in this.
McCutcheon said that the House is "taking a very serious look at that bill."
State Sen. Randy Price, R-Opelika, and State Representative Proncey Robertson, R-Mt. Hope, pre-filed the lifetime permit bill that would establish a cohesive and statewide management level process for administering and managing concealed weapons permits in the state of Alabama. The National Rifle Association has endorsed this legislation.
Robertson's House version is HB39. It has been assigned to the House Public Safety and Homeland Security Committee where it is awaiting action. Price's Senate version is SB47. It has been assigned to the Senate Judiciary Committee where it is also awaiting action in committee.
Currently, the application process and managing of applicants is different county by county. Some rural county sheriffs have issued concealed carry permits, sometimes called pistol permits, without doing background checks. This resulted last year in federal authorities revoking Alabama concealed carry permit holders from being able to buy firearms without having to go through the background check system.
The sponsors promise that this legislation would create a streamlined process of standards for Sheriff Departments to implement and will be monitored by the Alabama Law Enforcement Agency (ALEA). This bill creates a cohesive standard for background checks and will bring 21st century technology to Sheriff's departments and all other law enforcement agencies across the state. Sheriff departments will now have access to electronic information of which all levels of law enforcement will have access to. It will also require municipalities to start reporting those that are convicted of domestic violence as well as Probate Judges to begin reporting individuals that have been involuntarily committed. Applicants will also now have the option to apply for a concealed weapons permit for one year, five years or a lifetime permit.
Sorrell told APR on Saturday that he opposes HB39/SB47 because it creates a statewide database with all of Alabama's concealed carry holders.
In the State of Alabama, it is a Class A Misdemeanor to carry concealed weapons without a permit.
Sorrell's legislation, Constitutional Carry, would eliminate that crime altogether and give every Alabamian the constitutional right to carry a firearm concealed if they so choose.
State Senator Gerald Allen, R-Tuscaloosa, has introduced Constitutional Carry legislation in the State Senate; SB1. That bill has been assigned to the Senate Judiciary Committee where it awaits committee action.
SB1 would allow all Alabama citizens who have not had their gun rights revoked to carry firearms concealed without having to have a concealed carry permit. That legislation could not get out of committee in the Senate last year.
Sorrell told APR that there is momentum in the Alabama House of Representatives for Constitutional Carry and that he hoped to have as many as twenty cosponsors when he introduces his bill.
It is currently legal in Alabama to openly carry firearms without a permit, if your gun rights have not been taken away. A citizen can lose their gun rights due to a felony conviction, being declared mentally unfit by a probate judge, or a misdemeanor domestic violence conviction. While every citizen, who still has gun rights, may openly carry without a concealed carry permit; it is against the law to have a loaded handgun in a vehicle without a concealed carry permit.
Handguns must be unloaded and locked in a box or trunk out of reach. Similarly, if a person is openly carrying a handgun on their side, were to put a jacket on so that the gun was no longer visible that would also be a misdemeanor as they are now carrying concealed, unless they have a valid concealed carry permit allowing them to conceal their handgun. Persons with a concealed carry permit are allowed to have their gun on their person while riding in a motor vehicle or within reach like in the glove box, loaded or not. This does not apply to long guns (rifles and shotguns). All Alabama citizens, who still have their gun rights, may carry their shotgun or rifle with them in their vehicle, without having to obtain a concealed carry permit to exercise that right.
To get your concealed carry permit you must go to the sheriff's department in your home county. The fee varies from county to county.
Twenty percent of adult Alabamians have a concealed carry permit, the highest rate in the country. The Alabama Sheriff's Association have steadfastly opposed Constitutional Carry legislation. According to the National Association for Gun Rights, fifteen states, including Mississippi, have Constitutional Carry already.
Print this piece