Opinion | Economic developers seek expanded immunity from ethics law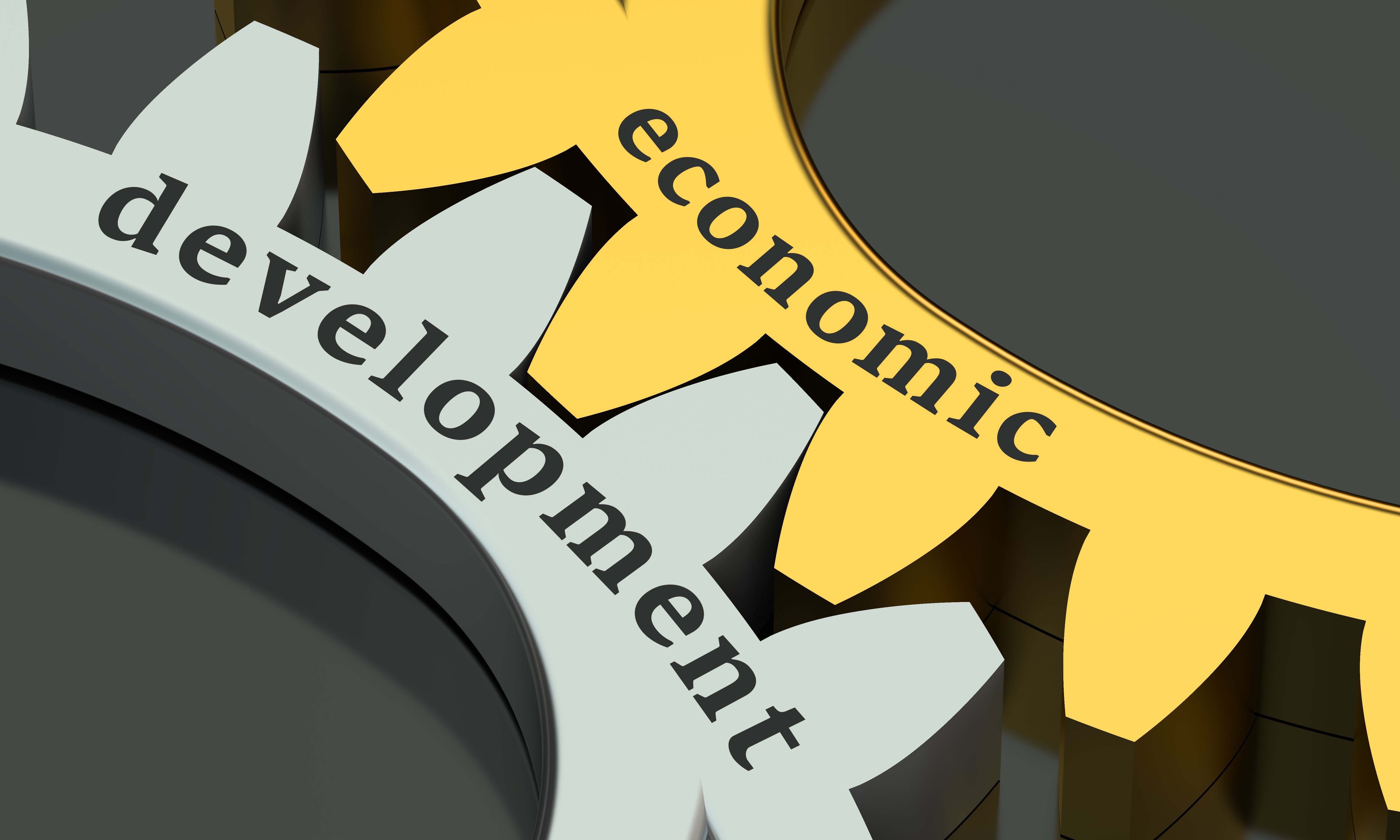 Leaders of the state's economic development community want a blanket exception to the state's ethics laws that allow them to give and receive things of value to and from corporations — solicited tax dollars from state and local government all under a cloak of secrecy.
Not only do they want this indiscriminate sanction for site consultants as is now the case, they also wish to have the same broad exception for those who are tangentially involved in the process.
While there are some merits to the developer's argument, it is becoming increasingly evident that attaching the name economic development to any given situation stops reason and accountability from entering into the equation.
At issue is whether those involved in economic development activities are subject to the Alabama Ethics Act. Are they, in fact, acting as a lobbyist in some capacity? Should they be required to disclose aspects of their process to lure potential clients to the state, and do they need to reveal the names of the entities they represent?
Because economic development professionals are soliciting taxpayer funds to support the business they represent, there is a question as to if they should be held to the same standard of conduct and reporting as lobbyists and principals under the state's ethics code.
Last week, Secretary of Commerce Greg Canfield and members of the Economic Development Association of Alabama appeared before the Alabama Code of Ethics Clarification and Reform Commission to plead for these sweeping exclusions.
The commission is a group of appointed individuals who are tasked with rewriting the state's ethics laws, an undertaking fraught with intrigue and mischief.
"Much of the focus has been limited to the role of site consultants, and while that group of professional economic developers was primary to the language drafted in HB317, there are others who play a vital role in support of job-creating economic development whose activities should be articulated so as not to be defined as lobbying," Canfield said in prepared remarks before the commission last week.
Under HB317, a controversial piece of legislation passed near the end of the 2018 session site consultants were specifically given an exception to current ethics laws. That bill will sunset in April of this year.
Canfield and the Economic Development Association now wants to include a host of others with immunity to the ethics laws.
Canfield enumerates the others which includes: "1) Chamber of Commerce staff and volunteers, 2) professional service providers (e.g., engineers, accountants, attorneys), 3) individual businesses supporting economic development (e.g., employees of banks, utilities, etc.), 4) employees of prospects, 5) employees of governments supporting economic development, 6) industrial development board employees/board members," in his words.
During his remarks, Canfield also said the ethics reforms passed in December 2010.
"Provided exceptions to two types of activities and clearly reflected the legislative intent to provide safe harbor for education related activities and economic development activities," he said.
His assessment about the  exception may be correct, but the question now is, are these exception to be codified in such a way that so-called economic developers and their subordinates are unrestricted from the state's ethics laws in every way and can they vie for state taxpayer's dollars without even a modicum of oversight?
During the hearing, it was volunteered that part of an economic developers job could involve providing lavish dinners and rounds of golf at exclusive resorts. Does this also mean that Rolex watches and trips to Tahiti can also be part of enticing businesses to Alabama? By granting full exceptions for so many individuals, does this mean that a volunteer from a local chamber of commerce might receive a bag of cash to secure a contract and that's okay?
The economic development professionals Canfield is talking about are looking to receive tax dollars, not private funds. Anyone who is speculating on projects that require taxpayer's money should be held to some standard of scrutiny.
The entire process that brought about HB317 was suspect if not underhanded and nefarious.
From conception to its passage, misinformation, deception and outright lies permeated the process that saw HB317 become law. Now, the Economic Development Association wants more from a commission with dubious intent.
It seems odd that Canfield and the Economic Development Association should make their case at the last meeting of the Alabama Code of Ethics Clarification and Reform Commission.
Several members of the body have said privately that the commission is little more than a sham to weaken the current ethics laws.
Near the end of last week's meeting, Ethics Commission Executive Director Tom Albritton, who is also vice chair of the commission said that a draft of the product to be presented to the Legislature is already at Legislative Services.
"While the process has been very difficult, we have made progress," Albritton said. "Our goal was to deliver something to the legislature. The draft is now with Legislative Services."
As reported by APR's Brandon Moseley, Albritton said that the legislators needed to see the bill before the session begins in March.
"We would be doing them a great disservice, and all of you a disservice if we did not have that by February, which is tomorrow," he said. "I expect it will be out in two weeks."
The commission itself was never designed as a public forum. In fact, the enabling act made it not beholden to the state's open meetings act. The commission meetings only became public after news organizations complained about the lack of transparency.
Canfield and the Economic Development Association may be sincere in their desire for further clarification, but a more significant issue is now at the forefront of this debate namely should anyone under the mantle of economic development be allowed to bargain for state tax dollars with immunity from the state's ethics laws?
Print this piece
Opinion | Deception, subtlety and the wholesale destruction of current ethics laws mark proposed rewrite
Legislation proposed by Rep. Mike Ball, R-Madison, would radically alter the existing State Ethics Act rendering it useless as an effective tool to regulate the behavior of public officials, much less prosecute a rouge lawmaker.
Testifying at a pre-trial hearing in the criminal case against then-Speaker of the House Mike Hubbard in April 2015, Ball said the ethics laws needed amending to avoid prosecutions like Hubbard's in the future.
If HB179 becomes law, Ball will have fulfilled the words he spoke at the Lee County Court House, where Hubbard was tried and convicted.
As House Ethics Committee Chair, Ball has sought to change the State's Act since Hubbard was indicted.
Ball's bill is subtly written from an enforcement and trial perspective to neuter the law.
Words are added, deleted, and meanings changed in ways that might look harmless but actually open the door for the kind of corruption Republicans vowed to change in 2010, when they passed the toughness in the nation's ethics laws.
Beyond changes that would allow for general corruption to go unpunished, Ball's legislation would strip the Attorney General and district attorneys of their power to prosecute anyone who violates the ethics laws without first securing approval from the State Ethics Commission.
All prosecution of any public official would first have to be approved by the Ethics Commission, a group that has repeatedly shown that it bends its decisions according to the prevailing political winds.
HB179 reads in part, "This bill would prohibit the Attorney General or a district attorney from presenting a suspected ethics violation by an individual subject to the code of ethics, other than a member or employee of the commission, to a grand jury without a referral by the commission."
In other words, Ball would have a politically-appointed commission decide if law-enforcement agencies can seek indictments against wrongdoers.
Neither the Attorney General or a county district attorney can even impanel a grand jury in an ethics probe without the commission first finding probable cause.
Some of Ball's alterations come in the form of removing whole sections of the law under the guise of redefining words, like "a thing of value" or "widely attended event."
An example of how Ball's legislation plays with the law is under the section of code, which defines a family member of a public official. Currently, a family member is "[t]he spouse, a dependent, an adult child and his or her spouse, a parent, a spouse's parents, a sibling and his or her spouse, of the public official." Ball changes it so it only includes a spouse and a dependent. That means that a public official may act to enrich his adult children, a parent, an in-law a brother, or a sister. These small but destructive alterations to the law are at the heart of Ball's legislation.
Some loopholes are so extensive that a sitting legislator could be paid by a city or county governmental economic development entity and still seat in the Legislature voting on bills that might directly affect his consulting client.
Out-of-state junkets make a comeback as do several other goodies lawmakers have been desiring.
It seems Republicans want to cash in on the rewards of office like Democrats did once upon a time.
One thing is clear, Ball didn't write the bill, but whoever did knew precisely what they were doing and were probably paid handsomely for their efforts.
There are so many cunningly deceptive changes to the ethics laws in Ball's bill as to make it impossible to catch them all without days of intense study—and perhaps a team of lawyers.
Ball, one of Hubbard's most an ardent defenders has said Hubbard's indictment and conviction was a political witch hunt. He has said he wants to rewrite the ethics laws to save future Hubbards; it now looks as if he has.
Print this piece