Gov. Ivey to move forward with $900 million prison plan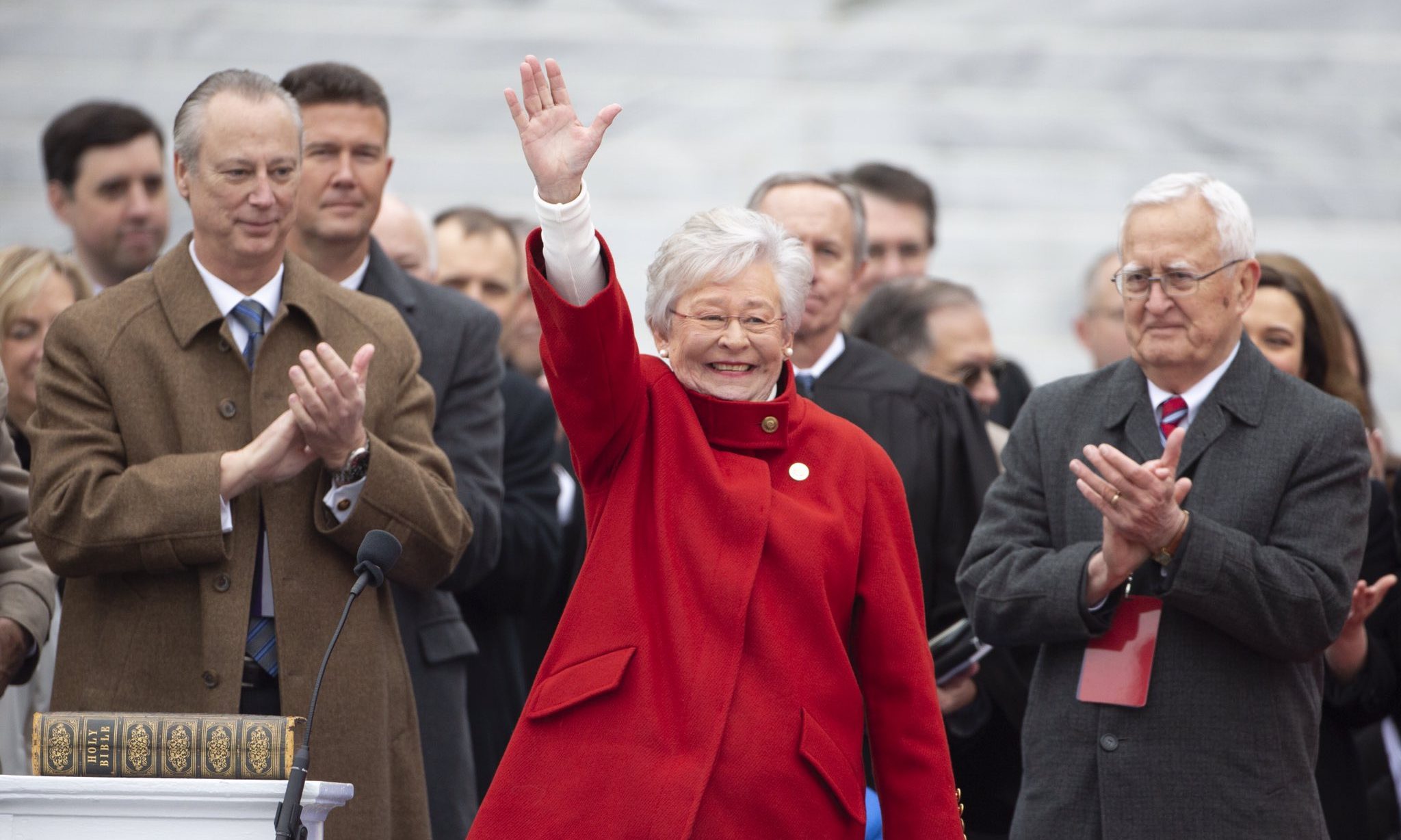 Alabama Gov. Kay Ivey is poised to move forward with a plan to build three new prisons and invest more in prison staff as the state's aging and overpopulated correctional system faces continued calls for reform from both activists and the federal courts.
Ivey announced a broad outline of her plan during a press conference Tuesday at the State Capitol in Montgomery, echoing her previous calls for an "Alabama solution" to an "Alabama problem." The estimated costs to build three new men's prisons, according the Department of Corrections Commissioner Jeff Dunn, is around $900 million.
Ivey's new plan also calls for three new regional facilities, one of which will have additional space for centralized health and mental health care facilities for special needs populations. Each new facility will also include space for educational and vocational training programs.
The Department of Corrections is preparing a request for proposals, and contractors will be asked for bids to build the three new regional men's prisons. The decision to build the new prisons comes after ADOC hired a project management team to assess the prison system's needs over the last two years.
By releasing a request for proposals, Ivey said Alabama will be able to see for the first time an accurate estimate of how much it will cost to build the facilities. Estimates in bills pushed in the Legislature in 2016 and 2017 ranged from $800 to $1.5 billion, depending on how long it took the state to repay revenue bonds used to finance the construction.
Ivey shifted from reports over the last few months that she was considering a build-and-lease plan to construct the new prisons. That plan would've allowed private entities to finance and build the prisons while the state leased them back. The plan could've been issued by Ivey alone, and it wouldn't have needed legislative approval.
The governor's plan will now seek some sort of legislative approval and input, though it's unclear whether she is still considering a build-and-lease plan.
"I make a promise to you that part of this next step is to publicly provide the real costs we receive from contractors and to work closely with the Legislature to determine the most cost-effective way of moving forward. Whatever we do will be the best and most fiscally responsible decision for the state of Alabama."
Ivey pushed back against assertions that special interests have had a hand in her corrections plan.
"That could not be further from the truth," Ivey wrote in an op-ed Tuesday.
At this point, it seems Ivey's plan is a toned-down and re-worked version of the Alabama Prison Transformation Initiative pushed by former Gov. Robert Bentley and Sen. Cam Ward, R-Alabaster. Bentley's plan called for three new, 4,000-bed regional men's prisons and a new 3,000-bed women's prison.
Republican and Democratic lawmakers who opposed that $800 million plan referred to the regional prisons as "mega prisons" and criticized a design-build component that would've meant bidding only one contractor to both design and build the prisons. Lawmakers said at the time that the design-build method skirted the state's bid laws, which typically require a bidding process for both the design and the construction phases of building projects.
Ward and Bentley's plan died two years in a row in the state Legislature. In 2017, the House stalled on the bill and it didn't make it to Ivey's desk in time to sign. She considered calling a special session that year to address prison construction, though she didn't end up doing it.
The plan still may not avoid criticism from legislators who worry that consolidating the state's 13 remaining major men's correctional facilities into three major regional facilities could harm local economies.
Ivey and Dunn have repeatedly argued that upgrading and renovating the 13 correctional facilities to meet minimum required standards would cost just as much, if not more, than building new facilities.
"Our existing facilities need $750 million in maintenance alone," Ivey wrote. "Last year, we closed the Draper Correctional Facility, a 79-year-old prison, because it was simply too costly to repair. Without costly maintenance, many other facilities may require closing as well. Repairing these facilities that do not meet the needs of today's criminal justice system would be wasteful and ineffective."
Ivey's announcement comes as the federal courts continue mulling conditions in Alabama's prisons. A lawsuit over mental health care in Alabama's prisons brought by the Southern Poverty Law Center ended with Federal Judge Myron Thompson ruling conditions to be "horrendously" and constitutionally "inadequate."
Thompson ordered the state to nearly double the number of correctional officers over the next two years.
Thompson ruled Monday in another part of that lawsuit that the treatment of inmates in segregated isolation is unconstitutional and violates the Eighth Amendment. U.S. District Judge Myron Thompson found the Alabama Department of Corrections to be "deliberately indifferent" to the treatment of the prisoners in isolation.
In 2014, conditions at Alabama's Tutwiler Prison for Women were so bad that a federal court ruled them unconstitutional and ordered improvements.
A second phase of the SPLC health care lawsuit is set to go to trial soon and could end with more federally-mandated improvements to the system.
Ivey said Tuesday that she plans to propose a budget that includes a $31 million funding increase for ADOC so the state can hire 500 new correctional officers to comply with the federal court order. The budget increase would also fund a pay increase for security personnel to make their salaries competitive.
"In December, we saw our first increase in the number of correctional officers in years," Ivey wrote. "With a rising retention rate, we can begin adding to our officer ranks, rather than simply maintaining our current staffing levels. This is a difficult task, but because of the commitment from members of the Legislature, we are now well on our way to addressing our staffing challenges."
The Legislature last year provided $86 million in additional funding to the department over two years to retain new staff for medical and mental health services and to reduce the rate of turnover among correctional staffing.
Lawmakers have taken other steps in recent years to reduce Alabama's notorious prison overcrowding. Since criminal sentencing reform passed in 2015, overcrowding has dropped significantly from 200 percent to about 160 percent. But Ivey said that overcrowding rate is still too high.
Ivey said she fears that the federal courts could do like they did in California and order thousands of prisoners released.
"Some estimate this order resulted in the release of more than 40,000 inmates," Ivey wrote. "Following the release of these inmates, one study into the impact of this mass release called the increases in crime rates 'alarming.' So, our public safety also demands this investment."
Print this piece
Opinion | Marsh hurls accusations at Gov. Ivey. Is he barking mad?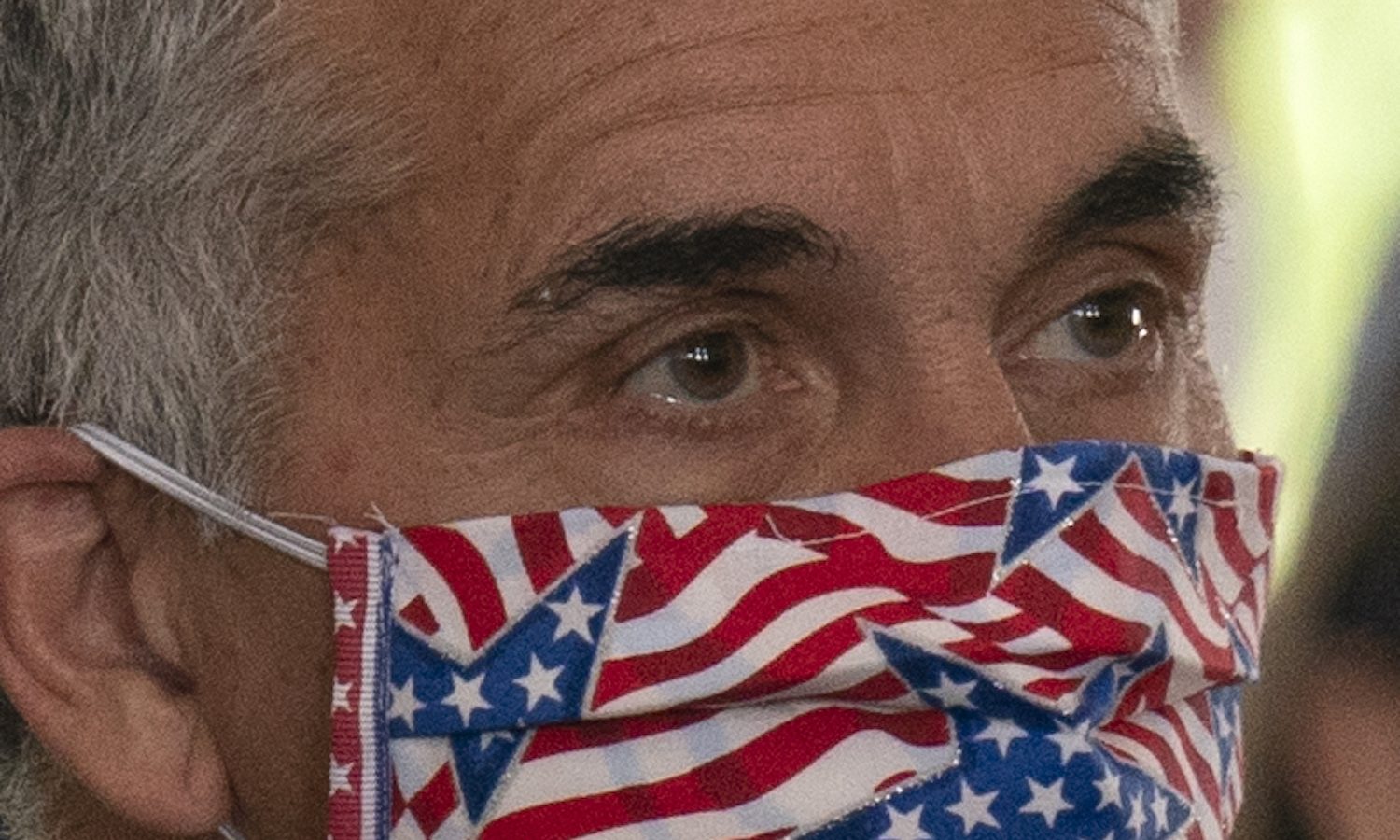 Appearing on the latest edition of Alabama Public Television's "Capitol Journal," Sen. President Pro Tem Del Marsh, R-Anniston, blamed Gov. Kay Ivey for the loss of some 450,000 jobs in Alabama.
It's an absurd accusation that any thinking Alabamian knows is a lie. But Marsh wants to hurt Ivey because she exposed him as little more than a petty, greedy-gut politico.
Still stinging from the public humiliation he suffered after Ivey revealed his "wish list" — which included taking $200 million in COVID-19 relief money to build a new State House — Marsh is leveling a cascade of recriminations against the popular governor.
However, what is astonishing is that he would spew brazen lies about Ivey during raging loss and uncertainty caused by a worldwide pandemic. This latest fiction about Ivey creating widespread economic calamity is the unseemly work of a hollow man without empathy, wisdom or decency.
This insane assertion that Ivey is somehow responsible for thousands suffering is as cravenly evil as it is politically stupid.
"The policies that have been put in place by the [Ivey] administration have 450,000 people out of work," Marsh told show host Don Daily.
Only a fool, a nutjob or a politician would blame Ivey for losing some 450,000 jobs, but there was Marsh, on public television, showing he is perhaps all three.
In the middle of his barking-mad comments, Marsh somehow forgot to mention that he was a member of Ivey's Executive Committee on the COVID-19 task force and helped make the very policies he now claims led to joblessness and financial ruin for many Alabamians.
Marsh is merely making it up as he goes because his fragile ego, pompous character and rank inhumanity suddenly became fully displayed for every Alabamian to see when he doubled down on building a new State House.
And so, like a guy caught with his pants down, Marsh is pointing his finger at Ivey to distract from his naked indifference toward the struggles of his fellow Alabamians.
Marsh's plan to spend the CARES Act funds on a State House and other pet projects ignored the sufferings of hundreds of thousands of the state's most vulnerable citizens and businesses.
Ivey wanted the nearly $1.9 billion in CARES funds to go to help those individuals, businesses and institutions affected by COVID-19. Marsh wanted it as a Senate piggybank, so, he lashes out at her rather than reflect on how he and the State Senate could do better in the future.
Anyone who blames others for their failings is a weakling, not a leader.
Marsh came to power under a scheme hatched around 2008, by then-Gov. Bob Riley. The plan was to make Mike Hubbard the speaker of the House, Marsh as pro tem and Bradley Byrne as governor. Riley would act as the shadow puppet master pulling the strings of power from behind a thin curtain of secrecy, allowing him to make untold riches without public accountability.
Byrne losing the governor's race to the hapless State Rep. Dr. Doctor Robert Bentley was the first glitch in the plan (yes, during the 2010 campaign for governor, Bentley changed his name to Doctor Robert Julian Bentley so the title Doctor would appear next to his name on the primary ballot).
The second problem for the venture was Hubbard's avarice, which landed him on the wrong side of the ethics laws he, Riley, Byrne and Marsh championed. Of course, the ethics laws were never meant to apply to them. They were designed to trap Democrats.
Marsh has floundered since Hubbard's grand departure and with Riley sinking further into the background, it is now apparent that Riley was the brains, Hubbard the muscle and Marsh the errand boy, picking up bags of cash to finance the operation.
Gofers rarely rise to power without the public noticing they're not quite up for the job, and so it is with Marsh that his office has shown the limits of his abilities.
Marsh wanted to control the COVID-19 relief money to spend on pork projects as he'd done in the past, but Ivey didn't allow it. To be outsmarted is one thing, but to be beaten by a woman is too much for a guy like Marsh.
Ivey burned Marsh like a girl scout roasting marshmallows over a campfire.
Senator Marshmallow, anyone?
Poor Marsh, with his political career in turmoil, picked the wrong target in Ivey.
Some look at Ivey and see a kind, grandmotherly figure. Ivey is as tough as a junkyard dog, and now Marsh knows what her bite feels like.
Ivey didn't cause massive job losses. COVID-19 did that. But Marsh got his feelings hurt, bless his heart, so he wants to take Ivey down.
Just like his scheme to commandeer the COVID-19 funds from the people didn't work, his attack on Ivey won't either.
People see Marsh for what he is, and it's neither strong nor competent; it's weak and ineffectual.
Marsh stood behind Ivey when she announced the state's health orders wearing an American flag style mask.
He voted for her executive amendment.
And now he lies.
In times of real crisis, true leaders emerge while others of lesser abilities whine. Marsh is complaining. Ivey is leading.
And so the public watches as The Masked Marshmallow takes on Iron-jawed Ivey. It's not tricky to see how this cage match turns out.
Marshmallow, down in three.
Print this piece