Gov. Ivey to move forward with $900 million prison plan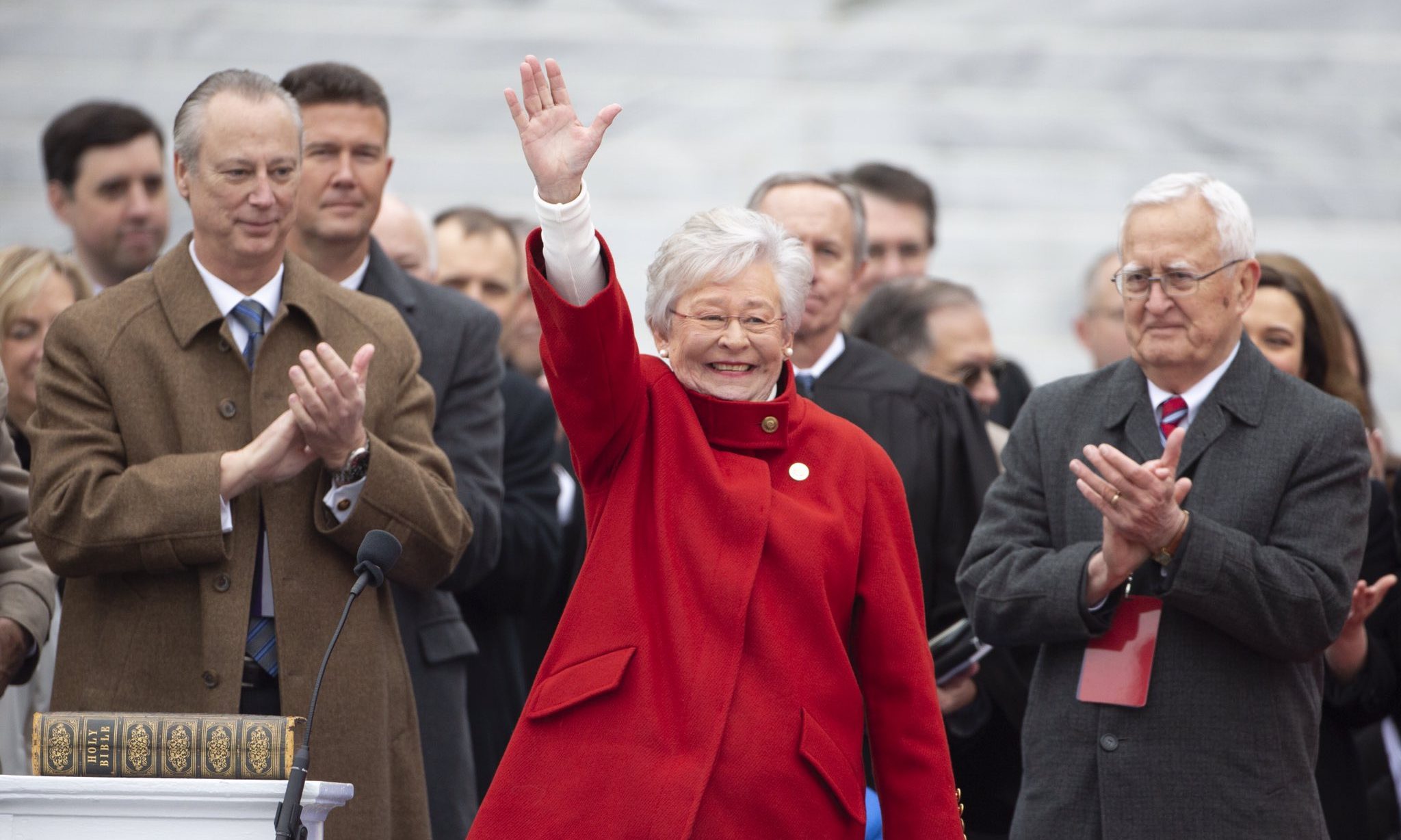 Alabama Gov. Kay Ivey is poised to move forward with a plan to build three new prisons and invest more in prison staff as the state's aging and overpopulated correctional system faces continued calls for reform from both activists and the federal courts.
Ivey announced a broad outline of her plan during a press conference Tuesday at the State Capitol in Montgomery, echoing her previous calls for an "Alabama solution" to an "Alabama problem." The estimated costs to build three new men's prisons, according the Department of Corrections Commissioner Jeff Dunn, is around $900 million.
Ivey's new plan also calls for three new regional facilities, one of which will have additional space for centralized health and mental health care facilities for special needs populations. Each new facility will also include space for educational and vocational training programs.
The Department of Corrections is preparing a request for proposals, and contractors will be asked for bids to build the three new regional men's prisons. The decision to build the new prisons comes after ADOC hired a project management team to assess the prison system's needs over the last two years.
By releasing a request for proposals, Ivey said Alabama will be able to see for the first time an accurate estimate of how much it will cost to build the facilities. Estimates in bills pushed in the Legislature in 2016 and 2017 ranged from $800 to $1.5 billion, depending on how long it took the state to repay revenue bonds used to finance the construction.
Ivey shifted from reports over the last few months that she was considering a build-and-lease plan to construct the new prisons. That plan would've allowed private entities to finance and build the prisons while the state leased them back. The plan could've been issued by Ivey alone, and it wouldn't have needed legislative approval.
The governor's plan will now seek some sort of legislative approval and input, though it's unclear whether she is still considering a build-and-lease plan.
"I make a promise to you that part of this next step is to publicly provide the real costs we receive from contractors and to work closely with the Legislature to determine the most cost-effective way of moving forward. Whatever we do will be the best and most fiscally responsible decision for the state of Alabama."
Ivey pushed back against assertions that special interests have had a hand in her corrections plan.
"That could not be further from the truth," Ivey wrote in an op-ed Tuesday.
At this point, it seems Ivey's plan is a toned-down and re-worked version of the Alabama Prison Transformation Initiative pushed by former Gov. Robert Bentley and Sen. Cam Ward, R-Alabaster. Bentley's plan called for three new, 4,000-bed regional men's prisons and a new 3,000-bed women's prison.
Republican and Democratic lawmakers who opposed that $800 million plan referred to the regional prisons as "mega prisons" and criticized a design-build component that would've meant bidding only one contractor to both design and build the prisons. Lawmakers said at the time that the design-build method skirted the state's bid laws, which typically require a bidding process for both the design and the construction phases of building projects.
Ward and Bentley's plan died two years in a row in the state Legislature. In 2017, the House stalled on the bill and it didn't make it to Ivey's desk in time to sign. She considered calling a special session that year to address prison construction, though she didn't end up doing it.
The plan still may not avoid criticism from legislators who worry that consolidating the state's 13 remaining major men's correctional facilities into three major regional facilities could harm local economies.
Ivey and Dunn have repeatedly argued that upgrading and renovating the 13 correctional facilities to meet minimum required standards would cost just as much, if not more, than building new facilities.
"Our existing facilities need $750 million in maintenance alone," Ivey wrote. "Last year, we closed the Draper Correctional Facility, a 79-year-old prison, because it was simply too costly to repair. Without costly maintenance, many other facilities may require closing as well. Repairing these facilities that do not meet the needs of today's criminal justice system would be wasteful and ineffective."
Ivey's announcement comes as the federal courts continue mulling conditions in Alabama's prisons. A lawsuit over mental health care in Alabama's prisons brought by the Southern Poverty Law Center ended with Federal Judge Myron Thompson ruling conditions to be "horrendously" and constitutionally "inadequate."
Thompson ordered the state to nearly double the number of correctional officers over the next two years.
Thompson ruled Monday in another part of that lawsuit that the treatment of inmates in segregated isolation is unconstitutional and violates the Eighth Amendment. U.S. District Judge Myron Thompson found the Alabama Department of Corrections to be "deliberately indifferent" to the treatment of the prisoners in isolation.
In 2014, conditions at Alabama's Tutwiler Prison for Women were so bad that a federal court ruled them unconstitutional and ordered improvements.
A second phase of the SPLC health care lawsuit is set to go to trial soon and could end with more federally-mandated improvements to the system.
Ivey said Tuesday that she plans to propose a budget that includes a $31 million funding increase for ADOC so the state can hire 500 new correctional officers to comply with the federal court order. The budget increase would also fund a pay increase for security personnel to make their salaries competitive.
"In December, we saw our first increase in the number of correctional officers in years," Ivey wrote. "With a rising retention rate, we can begin adding to our officer ranks, rather than simply maintaining our current staffing levels. This is a difficult task, but because of the commitment from members of the Legislature, we are now well on our way to addressing our staffing challenges."
The Legislature last year provided $86 million in additional funding to the department over two years to retain new staff for medical and mental health services and to reduce the rate of turnover among correctional staffing.
Lawmakers have taken other steps in recent years to reduce Alabama's notorious prison overcrowding. Since criminal sentencing reform passed in 2015, overcrowding has dropped significantly from 200 percent to about 160 percent. But Ivey said that overcrowding rate is still too high.
Ivey said she fears that the federal courts could do like they did in California and order thousands of prisoners released.
"Some estimate this order resulted in the release of more than 40,000 inmates," Ivey wrote. "Following the release of these inmates, one study into the impact of this mass release called the increases in crime rates 'alarming.' So, our public safety also demands this investment."
Opinion | Let's hope for Reed's success
Reed's temperament and style appear right for this moment in Alabama's history.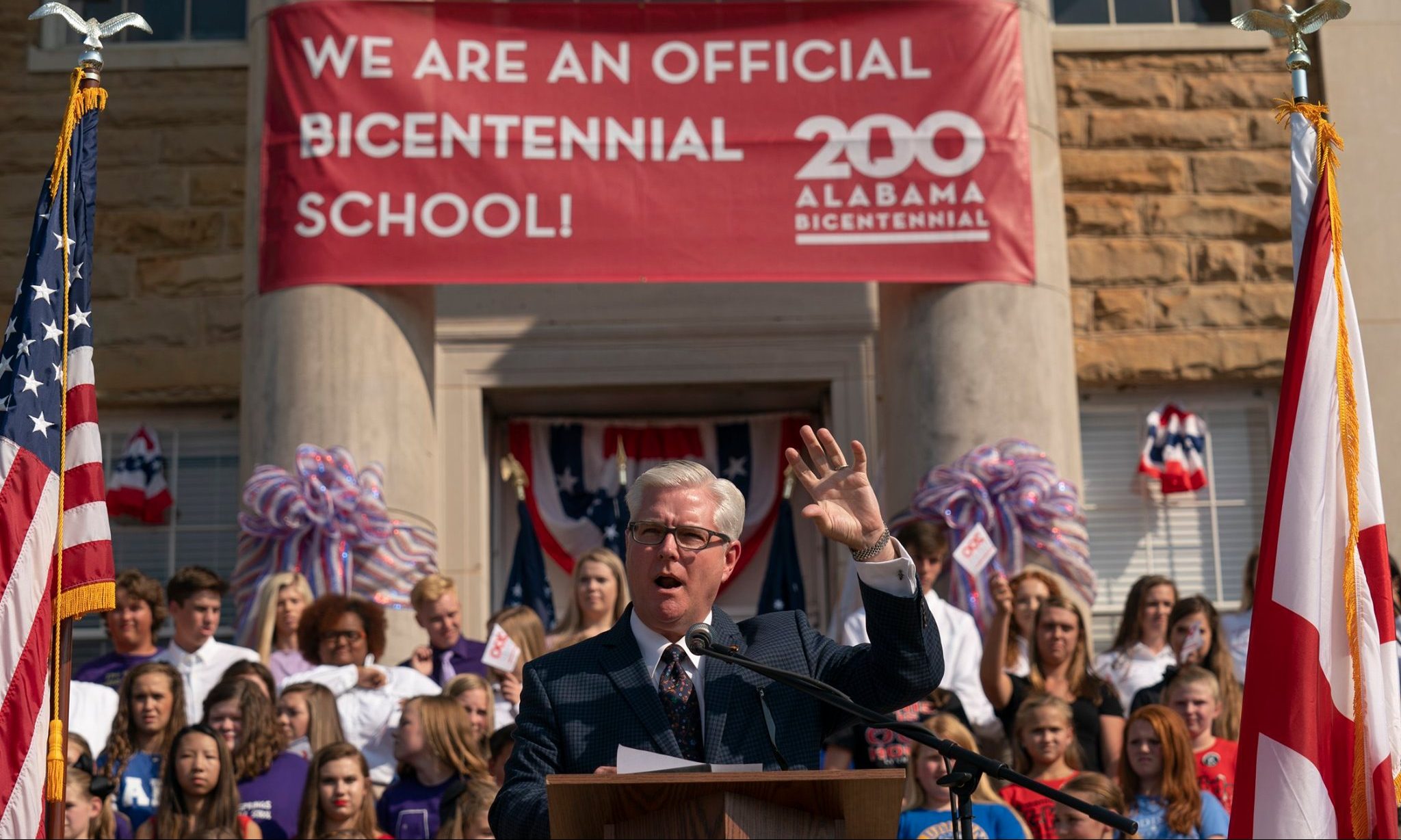 State Sen. Greg Reed, R-Jasper, will lead the Alabama Senate as president pro tem during the upcoming 2021 legislative session. What changes will Reed bring to the upper chamber, and how will his leadership differ from his predecessor? No one knows for sure.
Reed succeeds Sen. Del Marsh, who has served as president pro tem since Republicans took control of the Statehouse in 2010. Marsh, along with then-Gov. Bob Riley, current felon Mike Hubbard and ousted BCA Chair Billy Canary orchestrated the 2010 takeover that saw the Republican rise to dominance.
Reed, who won his Senate seat the same year, was not a charter member of the Republican ruling class, but he benefited from the power sift.
Mild-mannered and studious with a quiet charm, Reed has steadily ascended the ranks of Senate leadership. His silver hair and calm determination have served him well. Reed is a senatorial figure straight out of Hollywood's central casting.
In all, Reed is nearly universally liked and respected, which in the near term is a hopeful sign of potential success. But political leadership always comes with a warning: "Friends come and go, enemies accumulate."
Reed's relationship with Gov. Kay Ivey is certainly less contentious than Marsh's and gives rise to the belief that there will be greater cooperation between the executive and the Senate.
With the economy and public health under dire stress due to the ravages of COVID-19, legislative priorities are fixed: get people back to work and eradicate the coronavirus.
However, one of Reed's first tests will be whether he can cool the smoldering anger of those senators who still feel the sting of Ivey's rebuke over the allocation of CARES Act funds. He will also need to resist those who want to punish the administration over its use of public health statutes to implement mask mandates and other safety measures to prevent the deadly coronavirus spread.
Despite outward declarations of a unified body, the State Senate is a small, insular and unwieldy beast where egos loom large and consensus on policies is often tricky to achieve except on "red meat issues."
Building a coalition on policy in the Senate is often a combination of horse-trading, cajoling and carefully applied pressure. The way forward in the near term is exact: pass legislation that spurs economic recovery and mitigates the health crisis at hand.
But Reed will also simultaneously need to recognize what comes next for justice reform, prison construction, gambling and a myriad of other pressing issues. His job will be to understand the prevailing winds, which are evolutionary, not revolutionary.
As author Doris Kearns Goodwin noted in Lyndon Johnson and the American Dream: "For political leaders in a democracy are not revolutionaries or leaders of creative thought. The best of them are those who respond wisely to changes and movements already underway. The worst, the least successful, are those who respond badly or not at all, and those who misunderstand the direction of already visible change."
Reed's temperament and style appear right for this moment in Alabama's history.
As President Abraham Lincoln said, "If you want to test a man's character, give him power."
Let's all hope that Reed passes the test.