Lee County voters have a special election today
If you live anywhere in Lee County, remember to go to the polls to vote on whether or not to reauthorize existing property taxes to fund local school systems.
Lee County Schools Superintendent Mac McCoy is urging voters to vote in favor of the school tax renewals in a statement on the system's website.
"Hello, I am Mac McCoy, superintendent of Lee County Schools, and I need your help," McCoy said. "On Feb. 19, we will have an opportunity to renew existing county wide property taxes that fund the Lee County Schools. The county wide tax authorization comes from the Lee County Commission. The commission has set a special election for Feb. 19, 2019, to allow Lee County residents to vote on this important tax."
"The countywide tax is shared based on student enrollment by Opelika City Schools, the Auburn City Schools and the Lee County Schools based on enrollment," McCoy added. "On the ballot in Lee County, you will find six different measure to renew all of our property taxes. Pertaining to the Lee County wide taxes, there will two taxes voted on that will be shared by all three systems based on enrollment."
McCoy said that there will be four district ball issues specifically for Lee County schools.
"These taxes generated $12 million last year for the Lee County students," McCoy said. "The funds generated from these taxes support the majority of our locally funded programs including instructional personnel, Art, music, supplemental student services and a significant portion of our maintenance costs of our schools. There is also listed a renewal list by the Lee County Youth Developmental Center as proposed by the juvenile law enforcement. This helps fund the programs at Lee County Youth Developmental Center. Please talk to your friends and neighbors and urge them of the importance of voting for renewing all of these taxes. A quality education is vitally important to the future of the children of our community."
"I encourage you to go out to the polls on Feb. 19 to vote in favor of this tax renewal," McCoy said. "Thank you for your continued support and commitment to Lee County Schools so that we can continue to provide the best possible education for the children in our community."
Auburn City Schools Superintendent Karen DeLano told The Auburn Villager that these are property tax renewals and are not tax increases.
"Most of these taxes have been in existence for over 90 years, so obviously, no new taxes," DeLano said.
DeLano said the taxes help pay for fine arts programs, career technical programs and transportation, among other things.
"We talk about the importance of local money," DeLano said. "Local money is absolutely essential for us to continue to provide what we provide for our students, our resources."
Opelika City Schools officials are similarly supportive of the tax renewal. The system posted a plea to supporters on Facebook:
"February 19, 2019 is an important day for the Opelika City Schools. A special election will be held to RENEW county-wide property taxes. The funds generated from these taxes are extremely important to our schools. This is not a tax increase so we encourage you to approve the RENEWAL of these taxes on February 19."
There is opposition to the renewals, who are urging voters to vote no to send a message to elected officials that taxes are high enough already. The opponents object to school resources being used to advocate for a political outcome and also object to spending tax dollars on a special election instead of having this on the November general election ballot.
Voters should remember to bring a valid photo ID to the polls and to vote at their assigned polling place.
Polls open at 7 a.m. and close at 7 p.m.
Original reporting by The Auburn Villager and WLTZ TV news contributed to this report.
Alabama's First Class Pre-K a bright spot in state's Black Belt, report finds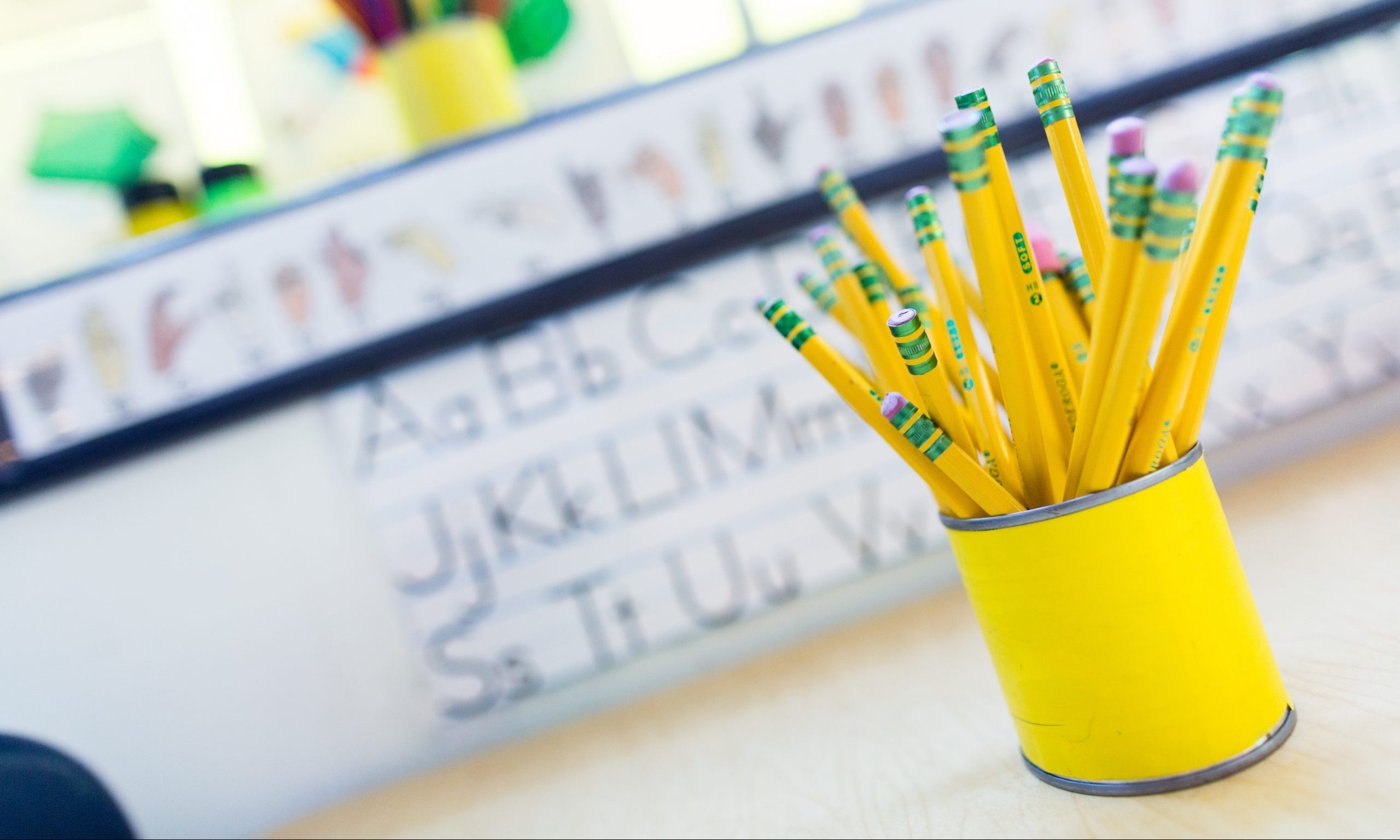 Alabama's Black Belt communities continue to be hard-hit when it comes to unemployment and a declining population, but according to a report released Tuesday, the region's Pre-K program is a bright spot. 
The University of Alabama's Education Policy Center released its latest report in the center's "Black Belt 2020" series, each looking at different aspects of the majority Black counties that make up the state's Black Belt.
Tuesday's report — entitled "Access to Early Childhood Interventions and First Class Pre-K in Alabama; the Black Belt Region" — shows that the state's First Class Pre-K program is improving educational outcomes for students in the Black Belt and across the state.
Hunter Whann, a graduate student and research associate at the Education Policy Center, told reporters during a briefing Monday that Black Belt counties have a much higher percentage of single-parent households and, in general, higher percentages of participation among 4-year-olds in Pre-K programs.
Exceptions are Escambia, Lamar, Lowndes and Pike counties, which have less than 37 percent participation. 
"Some counties outside the Black Belt still have low access, so a lot of progress has been made, but of course, as always, there's more progress to be made," Whann said.
Noel Keeney, another graduate student and lead author of the center's latest report, said he believes that because there's a greater percentage of single-parent households in the Black Belt, and higher rates of participation in Pre-K, it's evidence there's a need for the resources that Pre-K provides to families. 
Stephen Katsinas, director of the university's Education Policy Center, noted that the National Institute of Early Childhood Education Research in April 2020, ranked Alabama's First Class Pre-K as the highest quality state-funded pre- kindergarten program in the country for the 14th consecutive year. 
Katsinas said that from the very beginning of the state's First Class Pre-K in 2000, and especially under Gov. Kay Ivey, the focus has been to develop Pre-K in the Black Belt. 
"And I would suggest these data show that that has been a successful approach," Katsinas said. 
Barbara Cooper, Alabama's Secretary of Early Childhood Education, speaking to reporters during the briefing Monday said that from the beginning, officials knew there were some counties and some students that should be the focus of those resources. 
"We've been able to really see the type of gains in the Black Belt communities because the department has been so purposeful about making sure that we're serving our most vulnerable populations," Cooper said, adding that work continues to reach those counties with lower participation rates. 
Pamela Truelove-Walker, Region 3 Director for the Office of School Readiness, said Monday that the Black Belt is seeing Pre-K funding of almost $20 million during fiscal year 2020-2021, which employs approximately 466 teachers in those counties. 
"So we are excited about the intentionality and the purposefulness with which we are targeting those areas," Truelove-Walker said. "Because we do know that what it is that we are providing for those children, those families, those homes, and even with workforce development. It is very important." 
The data is clear, both Truelove-Walker and Cooper said Pre-K boosts school readiness skills, reading and math scores, social emotional development, but it is also closing achievement gaps for children living in poverty. 
"We are very excited that children who actually attend First Class Pre-K are making gains that are, in many instances, even double the gains that their peers are making who were not able to actually have a First Class Pre-K experience," Truelove-Walker said. 
Additionally, First Class Pre-K allows families the ease of mind to know their children are receiving high-quality education while they themselves enter the workforce. 
"Those families are able then to seek jobs and have opportunities for workforce development that they would not have had if their children were not able to be enrolled in a high quality learning environment," Truelove-Walker said. 
Parental involvement in a child's education, a critical factor in future educational attainment outcomes also gets a boost through participation in Pre-K, Truelove-Walker said, and that involvement is then carried forward as the child progresses in school. 
Jinping Sun, assistant professor in the Department of Educational Leadership, Policy and Technology Studies at the University of Alabama, said Monday that research shows that family participation in children's early learning is twice as predictive of a student's academic success as family socioeconomic status.
"The earlier parents become involved in their children's literacy practices, the more profound the results and the longer lasting the effects will be," Sun said. 
Data also shows that the benefits of Pre-K last well into a child's later school years, Copper said. 
"We have children that have been in Pre-K from its inception, and they continue to outperform their peers in both reading and math," Cooper said. "We also see long-term benefits of children not having as many behavior referrals, disciplinary referrals in elementary school. Having better attendance, because we tackle attendance from day one in Pre-K."
To learn more about the Education Policy Center's previous reports on the Black Belt, visit the center's website here.