Municipalities lay out their legislative agenda for 2019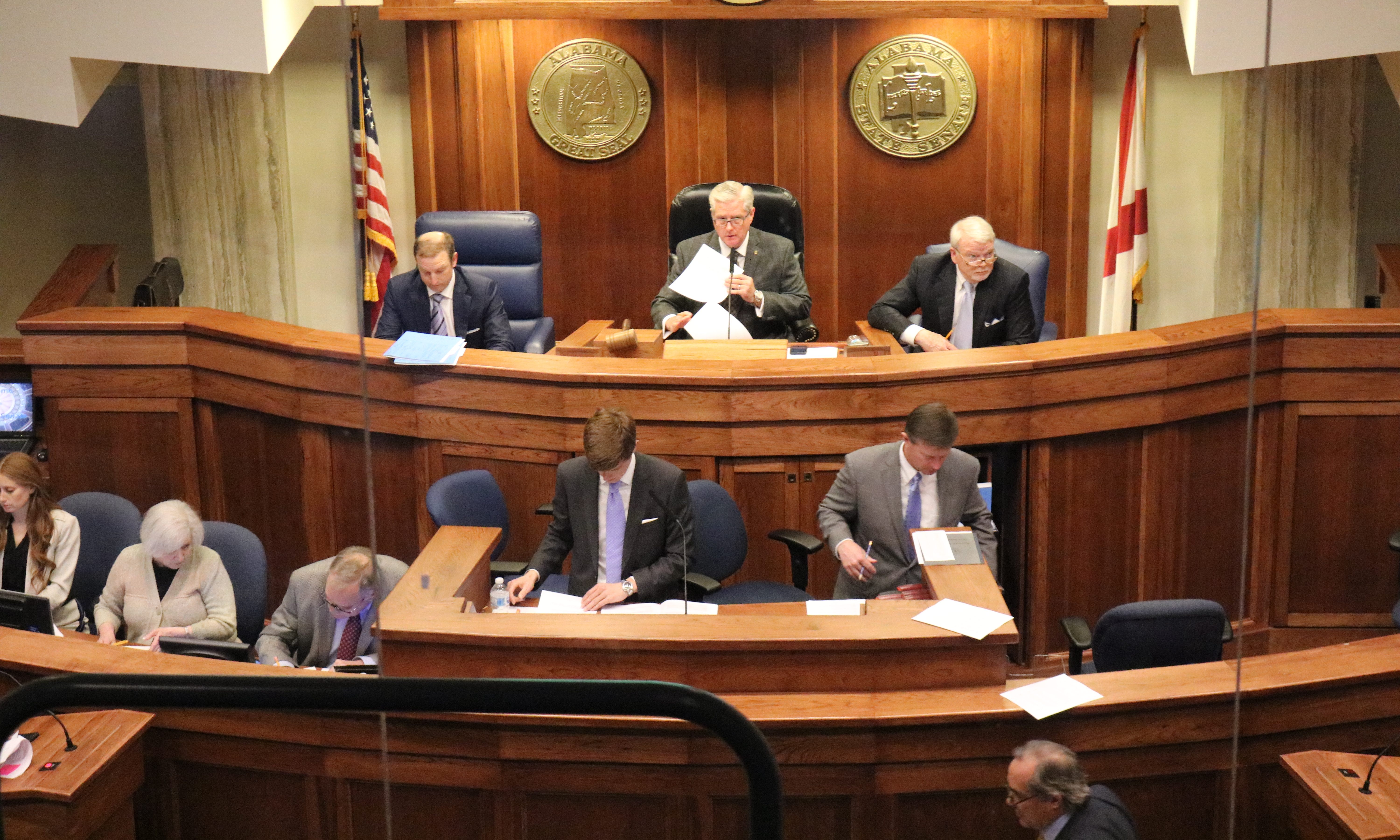 Tuesday, the Alabama League of Municipalities presented their 2019 legislative agenda to the state press corps in Montgomery.
Ken Smith has been the Executive Director of the League of Municipalities since 2006.
Smith said that the League has been in existence for 84 years and that they look forward to moving forward with all stake holders to pass their legislative priorities in the upcoming legislative session.
Greg Cochran is the chief lobbyist for the League.
Cochran said that they have also had a good working relationship with legislators; but in recent years "We have seen this dynamic shift in the legislature," We have had to become more reactionary. In the last few years we have seen more of a change to preempt a city.
"We work hand in hand with the big five," Cochran said. "There are unique challenges for the big five that other cities don't have."
The big five are Birmingham, Montgomery, Huntsville, Mobile, and Tuscaloosa.
Cochran said that the first priority on their legislative agenda is passage of the motor fuel tax.
"We are in agreement on the plan," Cochran said. We met endless hours with the governor's office and the Alabama Department of Transportation (ALDOT). "We have come into agreement." The plan will be a 12 cent a gallon increase in gasoline and diesel fuel taxes. Eight cents will go to the state. Three cents will go to the counties and one cent for the municipalities.
Cochran said that that is necessary to get us back to where we need to be to remain competitive with neighboring states.
Cochran said that there are a number of projects that are needed, "None more important than the Mobile port so that we can continue to import raw materials to our manufacturers" and so they can export their goods.
Cochran said that ALDOT and the Governor will have a grant program awarded by ALDOT.
Cochran said that online sales tax collections are another item on the League's agenda.
The legislature passed a sales tax on out of state online retailers of eight percent. They tweaked it last year to include online malls, third party retailers like Amazon, Wal-Mart.com, and E-bay.
"Wal-mart.com's sales were up 43 percent last year," Cochran said. That went into effect in January. It replaces what our cities are losing in the brick and mortar sales. That is 8 percent now; but the average sales tax in the state is 9.5 percent, we want that raised to 9.5 percent so the competitive advantage that the online sales have will be eliminated.
People are suing the employees of cities, Cochran said. "Employee liability is very important to our cities. We want to make sure that our employees have coverage."
Unfunded mandates by the legislature is another issue, Cochran said. There is a bill to provide firefighters with cancer coverage. "They originally wanted to put it under workers comp that would potentially bankrupt our cities. We are looking at alternatives. Such as picking up their deductibles and copays."
"Preemption is another issue that we are looking at," Cochran said. AT&T, Verizon, and the cell companies are looking at putting up more cell towers. Instead of negotiating with municipalities they want to negotiate one deal with the state. We are opposing that bill.
New state Senator Chris Elliott has a bill that would end police and planning jurisdictions, Cochran said. We feel that is a bad bill. If you look at how cities grow the only way to prepare for new homes coming it to the city is to have jurisdictional authority with police and planning. We want to continue to have that authority.
Montgomery Mayor Todd Strange said that online sales taxes have been coming in for a couple of years now on a voluntary basis. $12 million came in to the state in December. We anticipate on that bringing in $30 million headed to 120 million. The brick and mortar are suffering. Requiring online retailers to pay sales taxes keeps the local retailer in business.
Opelika Mayor Gary Fuller said that, "Those local businesses are the people that support the Opelika band, cheerleaders. and those sorts of things. We are not going to see that from Amazon. We are all concerned about those local small businesses."
Guntersville Mayor Leigh Dollar said, "It is imperatives that we do everything possible to make sure that they stay in business.
Cochran said, "Sales tax and business licenses drive the economy of our cities. We want to make sure that our local businesses have an opportunity to thrive."
Dollar said that small business is even more important for the small cities, because the big box stores don't come here.
Athens Mayor Ronnie Marks said, "38.7 percent of our business is sales tax and business licenses."
"Some of the issues that affect the big cities are different," Strange said. "At the end of the day we want to be representatives of the league. The port of Mobile is so vital to all of us, particularly with Hyundai being here."
Strange said that he gets phone calls every day about accidents on I-65 or I-85; but, "Those are state highways they are not Montgomery highways; so we work collaboratively with the state and the county."
"We are pleased to stand with the governor," Strange said on the fuel tax increase. "This is a user fee."
Ken Smith is the Executive Director of the League of Municipalities.
"It takes a collaborative effort," Smith said. We come together to learn from each other and we appreciate what all of our members do. They do this out of love for their communities.
The Alabama Political Reporter asked: The opponents of the gas tax point out that according to the U.S. Census from 2010 to 2017 the population of Alabama only increased by only 90,000 people. Florida and Georgia have a lot of growth we really don't so why are we sinking all of this money into road work for growth, when we have no growth?
Strange replied, "How do yi think you get to Florida? You go through Alabama. It is a user fee. You talk to a farmer who is trying to get products to market.
"75 percent of all the miles driven in Montgomery County are in the city," Strange said. "55 percent of all the road miles driven statewide are in the cities. That is why we say we ought to get 50 percent (of the road tax money).
"We are not going to get the growth unless we address the infrastructure," Mayor Dollar said. "We have to invest back into our state."
"How many years ago should we have addressed the interchange in Birmingham," Strang said. How many years ago should we have addressed I-65.
"We as a state have to tell our story," Dollar said. "I have had visitors from out of state and they act so surprised that this is Alabama. Yes, we have running water. Yes, we have paved streets. We have internet.
Smith said a lot of this is about cars getting more fuel efficient so that there is less and less revenue coming in in fuel taxes.
"I don't want my car out of align every time I run on Alabama roads either," Dollar said.
Fuller said, "The total tax burden we have has go to be 50th in total per capital burden. None of us like taxes I wish we could have gotten it done on our good looks and charm; but it takes money. Most of the folks in Alabama live in cities."
Cochran said the last time we have addressed the fuel taxes was 1992. We have not addressed this in two generations.
APR asked: What would happen to the cities and towns if the state banned sales taxes on food.
"It would be devastating to cities and schools," Dollar said. Though it would depend on how the bill written; but without the revenue from sales taxes on foods we would have to cut services and have layoffs.
APR asked: A lot of people get all of their meats and some get whole meals delivered by one of these meal plans do they pay any sales taxes?
"We are starting to with the 8 percent," Strange said.
The 2019 legislative session begins in March.
Print this piece
State leaders briefed on efforts to combat coronavirus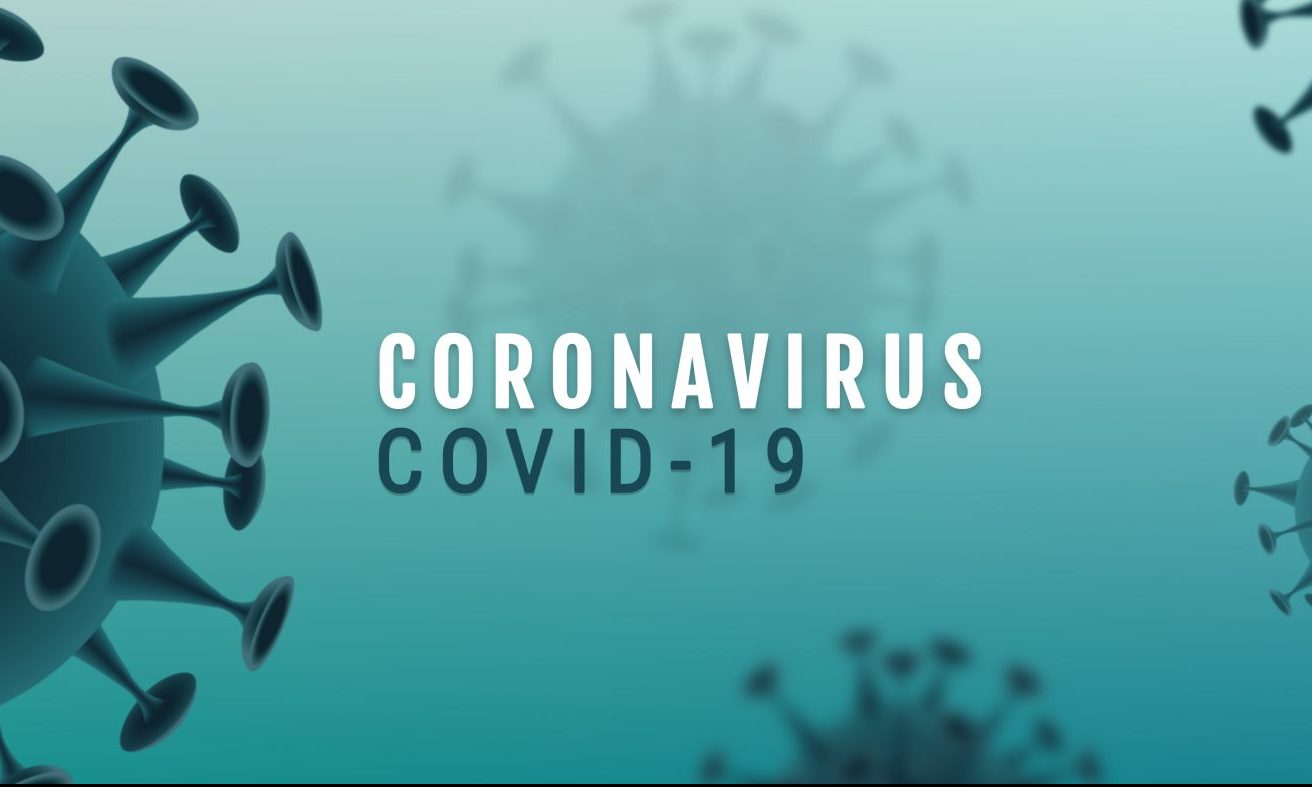 State leaders held a conference call Monday led by Alabama Gov. Kay Ivey on the coronavirus that is sweeping the state of Alabama and state efforts to fight the spread of the deadly virus.
State Health Officer Dr. Scott Harris said that he appreciated Governor Ivey's statewide shelter in place order that was issued through April 30 on Friday.
Harris said that the state is using Google tracking of cell phones to measure how closely the people of Alabama follow their orders to stay in their houses, except for necessary travel to buy groceries, prescriptions, and other essentials.
Harris said that approximately 1,900 Alabamians had been diagnosed with COVID-19. 250 of them have been hospitalized. 125 of those are in intensive care. There have been 44 deaths reported and the Alabama Department of Public Health was in the process of confirming that COVID-19 was the cause of death.
Harris said that almost half of the Alabama dead are under the age 65. They typically with heart disease or diabetes. Half of Alabama's deaths are African Americans. Harris attributed this to the high prevalence of heart disease and diabetes among Alabama's Black community.
Of the infection cases, 270 are health care workers. Harris expressed concern about the ramifications of the loss of health care workers from the front lines. Harris expected that the state will see peak hospitalizations around April 16 to17.
Harris said that the state has ordered more ventilators. He expects an order of refurbished models as early as Tuesday and has signed purchase agreements for additional ventilators. Harris said that in case of a surge the Mobile Civic Center and Sheraton Hotel and the Birmingham Jefferson Civic Center will be used as alternative treatment sites. The state has completed an assessment of using Huntsville's civic center over the weekend. The state is still working on staffing and equipment plans need for the alternative care sites. The Governor's office is reaching out to retired health care workers for filling those staffing needs.
Harris said that the Blackbelt and Wiregrass areas now have COVID-19 testing sites. 66 of Alabama's 67 counties have confirmed cases of COVID-19.
Alabama Attorney General Steve Marshall (R) said that it is a Class C Misdemeanor for those who do not abide by the recent Public Health orders. Marshall said that he has had lots of request for copies of the order. They are also frequently asking questions about the parameters for the order.
Marshall said that price-gouging is illegal and that his office is working directly with the acquisition team to acquire health resources we need . His office has issued guidance for municipalities. The AG's office has five teams with specific categories to answer questions for consistent, accurate responses.
Marshall said that there is no definition of "quarantine" in Alabama code law and requested that the legislature address this in the law.
Senate President Pro Tem. Del Marsh, R-Anniston, said that there is a concern that we could run out of ventilators in Lee County. Marsh asked if we have some transferred to that area from areas that are not seeing the surge.
The ADPH responded that we are moving from area-to-area. The ventilators are physically owned by the individual hospitals. The ADPH receives reports of what hospitals are needing ventilators. When ADPH gets a request, the ADPH goes to the hospital that owns and reaches out to see if a transfer is possible. The Community colleges have ventilators and have donated to Lee County. As demand spreads over the state, the concern is that those not being used will be used; hence the reason why ADPH is working to acquire MORE ventilators rather than move around.
State Senator Bobby Singleton, D-Greensboro, expressed his concern that when the spike hits many rural areas have no hospitals, no ICUs, no respiratory therapists, etc.
ADPH said that their plan for rural areas is that the Governor's office has activated the Medical Planning Unit of the Alabama National Guard to work on transportation options to move patients to areas where care can be provided.
Singleton suggested that the state try and work with local cable companies to see if they will offer free WiFi during the crisis.
Speaker Mac McCutcheon, R-Monrovia, asked: When the surge occurs, are those plans already in place, or are they being implemented at this point?
The ADPH response was that it was a combination. The Department has been working for years with hospitals to increase capability in emergency situations and have completed exercises within the past year. The Department is also developing plans for initial capacity. The plan includes: the conversion of hotels, civic centers, etc. ADPH is working with the Army Corps of Engineers and Alabama National Guard to develop alternative facilities. These are expected to open within the next two to three weeks. They are still working with Corps for staffing and equipment plans.
McCutcheon asked if there is a good cooperative spirit around the state between ADPH and hospitals regarding logistics, personnel, etc.?
ADPH answered Yes, there is an ADPH staff member working with each hospital. The Governor's volunteer services division is working to recruit back retired medical personnel and unemployed medical professionals. They opened a portal on Friday afternoon. Almost 250 have signed up to assist.
McCutcheon asked: with the nursing homes is ADPH anticipating more problems within the nursing home community?
ADPH answer: No. ADPH providing PPE to nursing homes and educating personnel on infection control measures.
Senate Majority Leader Greg Reed (R-Jasper) asked: we have heard a lot of information at the national level about different levels of testing, antibody amounts, immunity, etc. – Where does the ADPH see the testing ideas moving forward? What are the next steps for other types of testing?
The ADPH answer: focused on diagnostic testing so we get a picture of what the disease is doing. Some of the blood testing involving antibodies will be more beneficial later as we look at results. Diagnostic testing is essential at this time so we can look at and control the spread of the disease. ADPH is looking at every FDA-approved testing option across the state.
House Minority Leader Anthony Daniels (D-Huntsville) asked: Are we contacting some of the closed hospitals about possible sites?
The ADPH responded that the factors they are looking at includes the hospital density relate to the population, current outbreaks (hotspots). They have looked at recently-closed hospitals and whether or not the effort is as effective as a larger-capacity alternative facility. The ADPH is looking at all options; but staffing is a concern. We cannot depend on sister states because this is a national and international crisis.
Rep. Daniels suggested looking at nursing students and medical students for help, especially those who are graduation soon and suggested looking at universities for alternative sites.
Harris said that PPE has to be reserved for the health care industry because they have the most contact with COVID-19. The Department is placing orders in to get more in for other groups.
State Superintendent Dr. Eric Mackey said that the State Department of Education is working with a skeleton crew due to COVID-19 concerns.
Mackey said that Birmingham City and Jefferson County schools have begun closing down their community feeding sites. The lack of staff is the biggest reason for closing. There are not enough folks to carry out the meal service plans. Other superintendents have expressed similar situations. They are looking at private vendors stepping in. Birmingham was feeding 4,000 students per week out of 26,000 students. The students are being fed one last time today and will receive multiple meals to take home for the week. When folks are not available to do the work, school systems cannot get the food out. Suppliers also cannot get food to the schools because of COVID-19-related logistics issues.
Mackey said that he has encouraged vendors to provide pre-packaged meals, which are acceptable under USDA guidelines; however, they are not available with many current vendors. Some sites are giving out 21 meals a week for students to use for the entire week. The U.S. Dept. of Education will give Alabama an opportunity for a waiver for a carry-over for federal money – they do not want federal money returned… in a predicament with excess of money that is supposed to be sent to Washington; however, feds the do not want it back and are working on the waiver. Nonprofits are also assisting to pay for meals, but that money can only go so far
Mackey said that they are having issues with hackers "zoom bombing" the E-learning. This is a security threat for educational systems. The schools have issued remote WiFi to high-poverty areas.
Mackey said that they are issuing teacher certifications for students at college level graduating this spring and/or summer waiving the requirement of student teaching experience. Will issue a certificate, along with waiver a to postpone deadlines to pass any required standardized tests for a year. Teachers who are due for recertifications will not lose their certifications during this time for failure to complete continuing education requirements. Due to fears of COVID-19, some school systems do not have enough folks willing to come to work.
House Majority Leader Nathaniel Ledbetter, R-Rainsville, asked: In rural areas, teachers have to pick up supplemental materials for students. Are amendments possible post- Friday's Public Health Order?
Dr. Mackey response said that the State Dept. of Education received requests to amend their plan. Can they mail them? Yes – it is expensive but necessary in some cases. Other areas are rotating in shifts so only a few folks are coming to pick up at a time. Some systems have drive-through service where parents can pick up materials through car line window.
Dr. Don Williamson with the Alabama Hospital Association said that efforts to prohibit elective surgeries have opened up capacities 52 percent of hospital beds are available for use as of today; 800 ventilators are available as of today; and 35 percent of ICU beds are available as of today. There are plans for alternative sites in Birmingham, Montgomery, Mobile, Huntsville, Auburn, and Tuscaloosa. Williamson expressed interest in Anniston, Dothan, and the Quad-cities. The challenges are acquisition of personal protection equipment (PPE).
Dr. Brandon Farmer with the Alabama Nursing Home Association said that there are 231 skilled nursing facilities in the state. As of this morning, 31 facilities, 13-15 percent have a COVID-19 exposure, which can be characterized as an employee and/or residents that have tested positive. They are testing everyone who has come in contact with a resident or employee that has tested positive .
Farmer said that the nursing homes are immediately isolating infected residents and if needed are transferring those patients to the appropriate hospitals to receive acute care. The patients are transferred back into the building when hospital deems it acceptable. The nursing homes have created COVID-19 only wings and/or buildings in hotspots. The nursing home owners are collaborating with hospital systems to design this to help ease the capacity and surge that hotspot hospitals anticipate. The nursing homes are looking at converting former assisted living facilities into COVID-19 buildings.
Farmer said that there is still a significant shortage in PPE / if needed to isolate with clean PPE, we are looking at $120 per patient per day, which is above what is normally in place. When a caregiver tests positive, the caregiver is immediately quarantined, along with people who were around the caregiver. To incentivize staff to work with COVID-19 patients, the nursing homes have been giving $2-$5 per hour raises.
Farmer said that they are working to see that federal matching appropriation are disseminated quickly. The CARES ACT has earmarked funds for COVID-19 combatants. The nursing homes are working to get it.
Governor Ivey said that the sister of Representative Dexter Grimsley (D-Abbeville) passed away over the weekend from COVID-19.
Ivey said that her controversial decision to issue a stay at home order for the state made on Friday afternoon was not taken lightly.
"Stay at home, wash your hands and do not touch your face when you have to go out," Ivey stated.
"The next few weeks are going to be the worst for Alabamians- hence the reason why the Governor's office took a more drastic step on Friday," Ivey said. "Do not look for loopholes within the law – COVID-19 is a crisis."
Ivey said that she is aware that industry is impacted, but folks may not be alive to work if folks do not stay at home.
Ivey said that a new website, All Together Alabama, will be launched this week for constituents to receive accurate information related to COVID-19.
On Tuesday, the Governor plans to hold a Ribbons of Hope press conference with ministers, the medical community, and first responders at 9:00 a.m. The Governor is asking citizens to tie ribbon around trees, mailboxes, etc. as a symbol of prayers and hope for the healthcare workers and first responders.
Economic developer Dr. Nicole Jones said, "Governor Ivey, the Alabama Department of Public Health, and leaders throughout our state are working around the clock to assess all possible remedies for the COVID-19 crisis. It is critically important for all Alabamians obey the most recent Public Health Order to slow the spread. Stay at home if at all possible. If you must leave, wash your hands, wear a mask, wear gloves, and do not touch your face."
"The State of Alabama has taken proactive measures to ensure residents have access to assistance and information," Dr. Jones said. "On Monday afternoon, the Office of the Governor launched the "All Together Alabama" website (www.ALtogetheralabama.org) for Alabamians who need help or who want to help."
Print this piece