Opinion | A time for lions, not sheep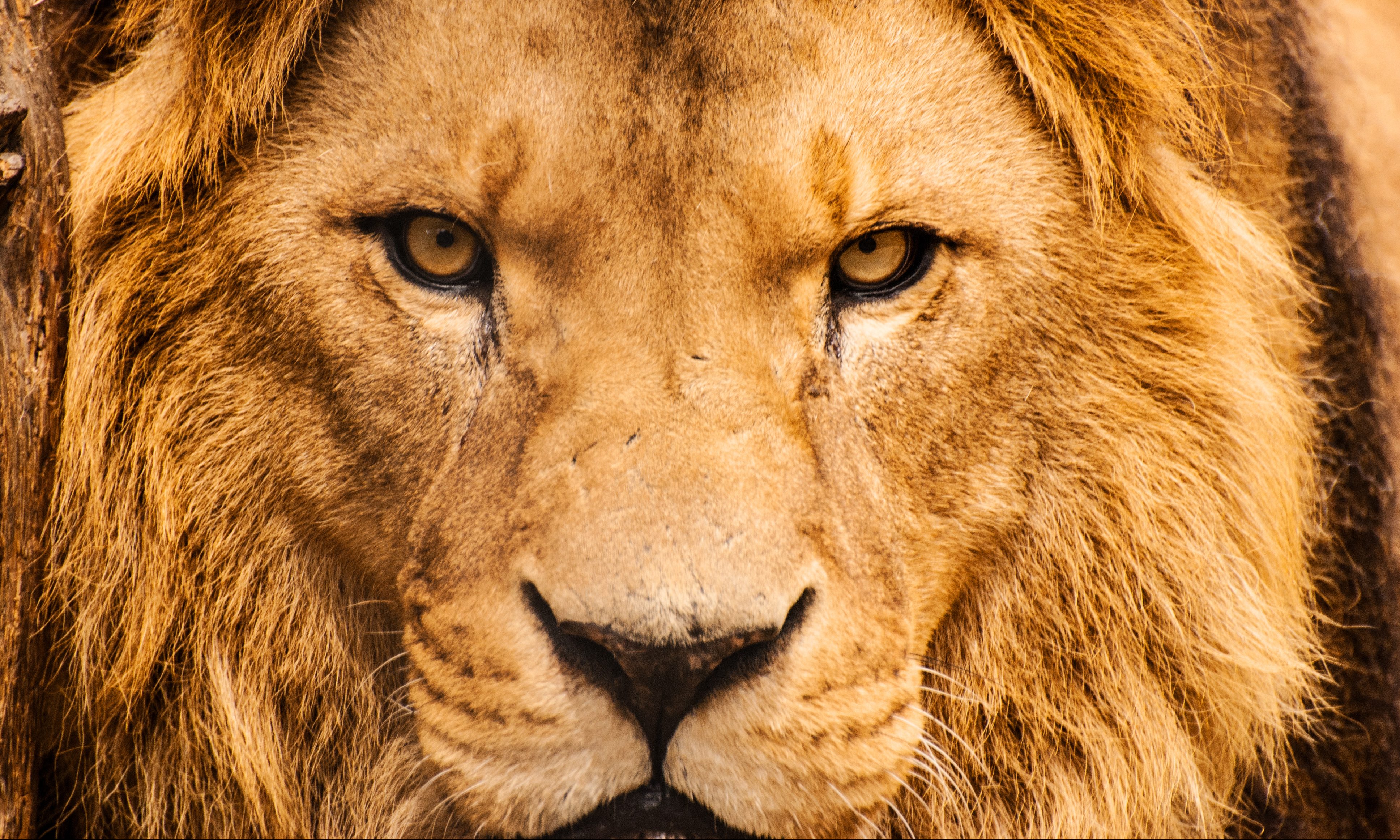 Every four years, Alabama lawmakers have an opportunity to do bold things that are usually politically impossible in other years of the legislative quadrennium.
A few big ideas on the table for 2019 are passing a fuel tax to revamp and expand the state's infrastructure and offering citizens an opportunity to vote on a gaming lottery that will ensure that gambling is legal, tightly regulated and returns substantial revenue to the state.
The 2019 Legislative Session will offer an opportunity to pass significant legislation that will transform the state for generations.
But the question is whether the Legislature will act as lions or sheep?
Famed primatologist and anthropologist Jane Goodall surmised, "What you do makes a difference, and you have to decide what kind of difference you want to make."
Gov. Kay Ivey is determined to make a difference, and to that end, she has staked her considerable public popularity on passing The Rebuild Alabama Act.
"If we want to compete in a 21st-century global economy, we must improve our infrastructure by investing more in our roads, our bridges and our ports," Ivey said in her inaugural address.
Not only will Ivey's plan greatly expand the state's roads and bridges' capabilities and safety, it will also enlarge the Port of Mobile, which is an essential economic engine for growth.
Alabama's entire congressional delegation, led by U.S. Sen. Richard Shelby, has endorsed modernization of the Port of Mobile. Port modernization is one of the most significant proposed economic development projects in state history, according to Shelby.
Under The Rebuild Alabama Act, ALDOT, counties and municipalities cannot use the new revenue for pork-barrel spending. All new revenue can only be used for maintenance or construction of roads and bridges, matching funds for federal road or bridge projects, or the payment of any debt, subject to certain limits in the Act, associated with road or bridge projects.
Other safeguards in the act demand that all new revenue paid to ALDOT and separately to counties and municipalities shall be deposited into a separate fund and that an annual audit will be overseen by the Joint Transportation Committee and the state's Examiners of Public Accounts.
Ivey is acting boldly. Will the Legislature also act?
It is time for the Alabama Legislature to address gambling.
Opponents of gaming say they want to keep gambling out of the state.
There is already a billion-dollar gaming industry in Alabama called the Poarch Band of Creek Indians. However, PCI doesn't pay taxes, doesn't follow state regulations and doesn't provide support for those with gambling addictions.
The state must take the audacious steps to offer a plan to legalize, strictly regulate and heavily tax gaming. Lawmakers should no longer avoid reality by pretending gambling doesn't exist or that a majority of voters are anti-gaming. Poll after poll shows an overwhelming majority of Alabamians want an opportunity to vote on a lottery. Of course, the most disingenuous argument is for a so-called straight lottery only. A simple lottery will produce few profits for the state, but it will greatly increase PCI's wealth.
As APR recently reported, "If Alabama passes a 'straight lottery bill,' the law for the Poarch Creeks instantly changes, providing it with an even larger opportunity. In the meantime, the state misses out on hundreds of millions of dollars annually that could be generated from commercial casinos paying in a 20-plus-percent tax rate."
Opinion | A straight lottery is great for the Poarch Creeks, not so great for the rest of Alabama
PCI Tribal Chief Stephanie Bryan has threatened the Legislature that the tribe would, "[O]ppose any lottery bill that would include provisions affecting or expanding private gaming interests." In other words, PCI is going to war with lawmakers who challenge their billion-dollar gambling monopoly.
Alabama legislators should do what is right for Alabama — not what benefits one class of individuals at the expense of the rest of the state.
Both Ivey's infrastructure proposal and a lottery bill are controversial.
Having won an overwhelming election victory in November, the governor and Legislature should feel secure in offering important and even controversial legislation.
Now is not a time for sheep, but lions.
Opinion | Prisons, justice reform and the art of the possible
Politics is bound by the art of what's possible. It is also true that those who never dare the impossible rarely achieve even the possible.
For years, prison reform advocates, media outlets and even a few public officials have called for new correctional facilities to address Alabama's dangerously overcrowded prisons.
Now that it's happening, some aren't happy with how Gov. Kay Ivey is addressing the problem.
Is the Ivey Administration's plan perfect? No. But building new facilities along with criminal justice reform — while all imperfect — is the last best hope to correct generations of cruel treatment, endangered correctional officers and corrupt practices.
German chancellor and statesman Otto von Bismarck said "Politics is the art of the possible, the attainable — the art of the next best," this is the state of a workable solution to Alabama's prison needs and criminal justice reform.
Yet, there is a concerted effort underway to stop the Ivey Administration from acquiring three new men's prisons under a build-lease agreement.
Some lawmakers want another crack at financing additional facilities through a bond issue, and others want more say in the process. Still, the fact is that Ivey's actions are the result of decades of legislative indifference and inaction to adequately address the appalling conditions at Alabama's correctional facilities.
Even some advocates are working against the prison plan and while their intentions may be good it seem to their hand wringing is almost as disingenuous as lawmakers whining.
What's worse are those who spread disinformation to discredit process.
Many good people have worked hard to bring about an end to the state's barbaric prison system and unfair justice, but lately it seems there is an outright movement to derail much needed change— simply because it's not enough. As the saying goes, "Don't let the perfect be the enemy of the good."
There have been so many false claims and sly manipulations of facts about the prison plan as to make even a hardened journalist want to cry "fake news."
But as for Ivey, frankly, my dears, I don't think she gives a damn.
Here's the hard truth. The Ivey Administration is building three new men's prisons, and nothing will stop it. The fact is that three prisons are not enough; the administration should move forward to build a new women's facility as soon as practicable.
Politics is bound by the art of what's possible. It is also true that those who never dare the impossible rarely achieve even the possible.
Failing to recognize when the once impossible is coming to fruition is a sad reality. Still, in politics, as in life, good things happen while most people are navel-gazing or complaining.
Having visited three state prisons, St. Clair, Elmore, and Tutwiler, I can say without a doubt, the conditions in those places are a living hell.
A report from the U.S. Department of Justice released in April 2019, found "reasonable cause to believe that Alabama fails to provide constitutionally adequate conditions and that prisoners experience serious harm, including deadly harm, as a result."
DOJ's investigation revealed that prisoners were susceptible to "an enormous breath" of sexual abuse and assault but other types of violence as well, including gruesome murder and beatings that went without intervention.
When the state incarcerates a criminal, it assumes custodial care for that individual. No matter how heinous the crime or foul the person, the state has an obligation to feed, clothe, house and provide essential human services for their care and welfare. Another element is often overlooked; when a person is committed to prison, they lose their freedom, not their humanity. Therefore, under the law, they cannot be subject to cruel and unusual punishment.
Building three new men's prisons is just the start; it must be accompanied by criminal justice reform.
"We are able to have a serious discussion about prison reform in Alabama because we have a governor who is serious about putting solutions into place," Ivey's press secretary Gina Maiola recently told APR. "Prison infrastructure is a key part of the equation, but criminal justice reform is also needed," Maiola said.
By executive order on July 18, 2019, Ivey established the Study Group on Criminal Justice Policy. The Study Group released its findings on Jan 31, 2020.
The Study Group entered its mission with one pressing question; "What policies and programs can the State of Alabama implement to ensure the long-term sustainability of our prison system without jeopardizing public safety?" according to Supernumerary Associate Supreme Court Justice Champ Lyons, Jr., who led the effort.
In a letter to Ivey on the Study Groups finding, Lyons wrote [T]he challenges facing our prison system are exceedingly complex—ranging from the elimination of contraband weapons and drugs to the recruitment, retention, and training of correctional staff to the size of the inmate population and to the physical condition of an aging and far-flung prison infrastructure." He further wrote, "But having thought through many of these issues with my Study Group colleagues, especially our legislative members, I can report to you that some meaningful answers to this question are not just possible; they are within our grasp."
Prisons without justice reform is a hollow victory, and the Ivey Administration is committed to bringing about reasonable reforms.
"Prison infrastructure is a key part of the equation," said Maiola, "but criminal justice reform is also needed."
The issues facing Alabama's prisons and criminal justice system are complex, and generations in the making; therefore, arriving at a universally acceptable solution is not imaginable for the moment if ever. But what once seemed impossible is soon to be realized.
No one gets everything they want, but it's a great step toward getting what is needed simply because it's possible.