Why Gov. Kay Ivey called a special session over the gas tax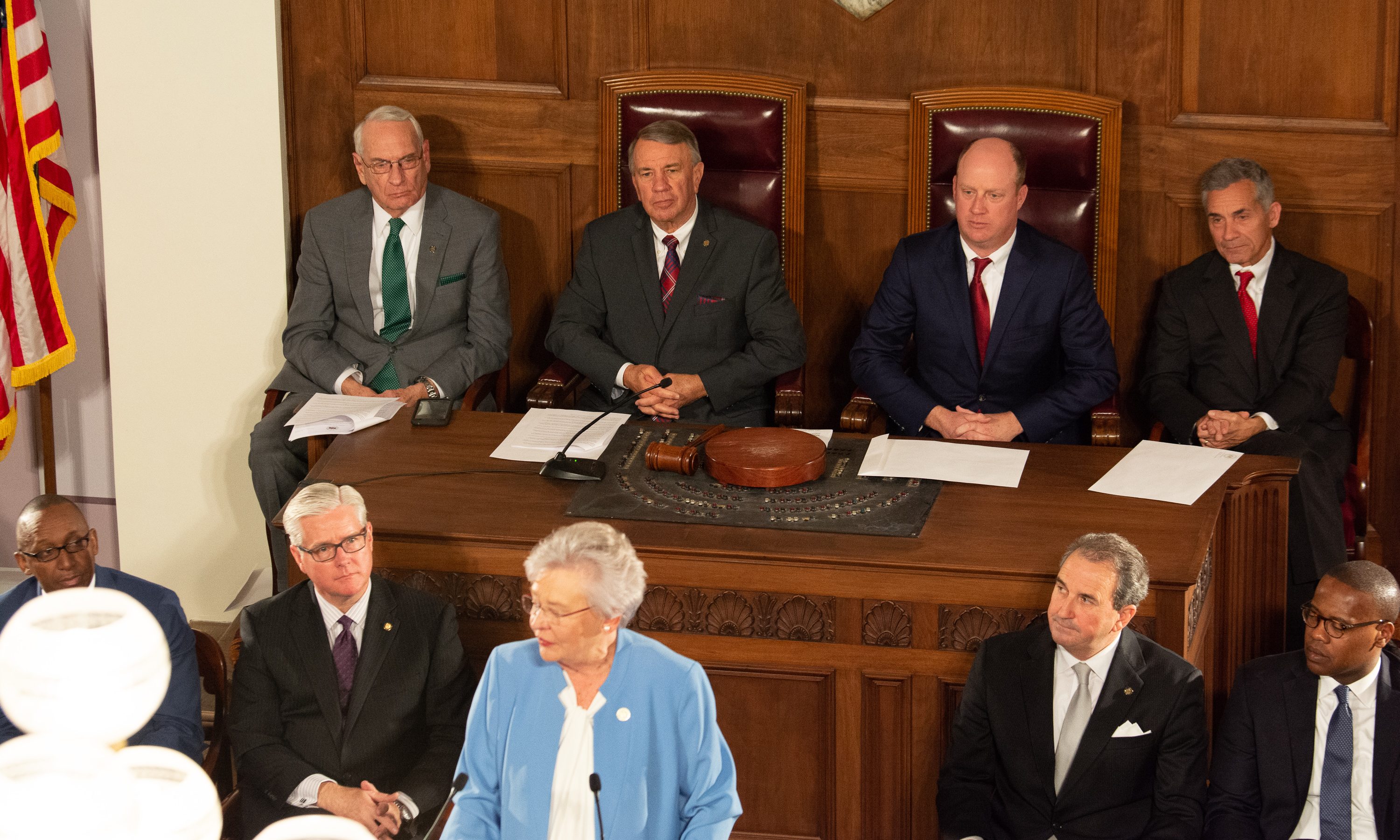 Gov. Kay Ivey called a special session of the Alabama Legislature on Tuesday, just an hour after finishing her State of the State address and less than a full day into the Legislature's 2019 regular session.
Calling a special session within a regular session isn't new, but special session are more commonly called during the parts of the year when the Legislature is not normally in session in the spring.
Two special sessions were called in the summer of 2015 and another in the summer of 2016. Before that, the most recent special session was in 2012, when lawmakers met in May after the Legislature adjourned sine die from their regular session.
Those special sessions had to do with budget shortfalls, redistricting, revisions to a controversial immigration law and lotteries.
This one is over Ivey's proposed gas tax to fund infrastructure investment.
The main reason Ivey called a special session is because such a move forces the Legislature to focus on infrastructure — both politically and practically. It puts eyes on the Legislature and puts a number of roadblocks in their path should they try to veer into other territories.
Alabama's Constitution allows the governor to list purposes in their call for a special session, and anything "outside the call" is unlikely to be addressed by lawmakers.
"In a special session, the governor puts in the call only the legislation that she would choose, and therefore, she can focus in on just certain bills," said House Speaker Mac McCutcheon, R-Monrovia.
Ivey's special session will be focused on a motor fuels tax increase, legislation about a Joint Transportation Committee to provide for effective legislative oversight of ALDOT's use of the gas tax revenue and legislation that would give the Alabama Highway Finance Corporation authority to borrow money and issue bonds for the purpose of improving the Alabama State Docks and the Mobile Bay ship channel.
Anything not in the call requires a 2/3 vote of each house to be enacted. That's a hoop that lawmakers are unlikely to try to jump through during the special session, which is set to last two weeks.
"The way the legislative process works [in a regular session], you have many bills being introduced and committee meetings, so there's always that opportunity for politics to get in the way and for things to get clouded," McCutcheon said. "This would be a clear, direct path of what we needed to do."
The regular session will reconvene on March 19, when lawmakers will be able to vote on anything with normal majority rules in place.
Ivey is hoping to pass a gas tax increase of 10 cents, which would take effect over the course of three years. Her plan would also implement registration fees for electric and hybrid vehicles and appropriate funds for improvements to the Port of Mobile.
The governor says the increase to the state's motor fuels tax is essential to improve Alabama's sub-par roads, highways and bridges.
"It's time to make our crumbling infrastructure a problem of the past," Ivey said Tuesday night. "As governor, I say enough is enough."
McCutcheon said Ivey's call for a special session is another hint at how much of a priority the motor fuels tax is this year.
"It just supports her leadership style. She has not backed away from any of the serious issues," McCutcheon said. "The fact that she's willing to call a special session means she's ready to go to work. She's ready to fix some of these problems."
The gas tax bill would still need to go through the typical three-day legislative process before it could be voted on, but the special session also disposes of some procedural loopholes normally present in a regular session.
One is the budget isolation resolution, essentially a preliminary vote on a bill. Because Alabama's constitution requires the Legislature to pass balanced budgets as their main constitutional duty, lawmakers have to vote on a resolution that essentially acknowledges they haven't gotten to that yet.
To pass legislation before budgets are submitted to the governor, a chamber must first approve a Budget Isolation Resolution — or BIR — by a 3/5 vote of the quorum. BIRs can sometimes be a snag for the majority party early on. In a special session, no BIR is required.
Depending on how fast the two chambers move on the gas tax bill, there could be votes by Friday if lawmakers choose to come back that day. McCutcheon said the bill would have its first read tomorrow. It would need a second read on Thursday before it could be voted on the next legislative day.
"I think we need to address it just as soon as possible," McCutcheon said. "This is an important issue for our state. My goodness, it's been 27 years since we've done anything on it. That's sad. That's really sad — especially when you look at our crumbling infrastructure. It's a tough decision to make. I think that's one of the reasons this took so long."
While Republicans are largely behind the bill, some conservatives have opposed the gas tax increase on the grounds that no taxes should be increased. There is no clear consensus in the Democratic caucus, their leadership said, but Ivey will likely need Democratic votes for her infrastructure plan.
Ivey's infrastructure bill would raise gas tax by 10 cents, place fees on electric and hybrid vehicles
Governor announces auto supplier IAC plans Alabama expansion
IAC is committing $34.3 million in new capital investment to expand its new manufacturing facility located in Tuscaloosa County.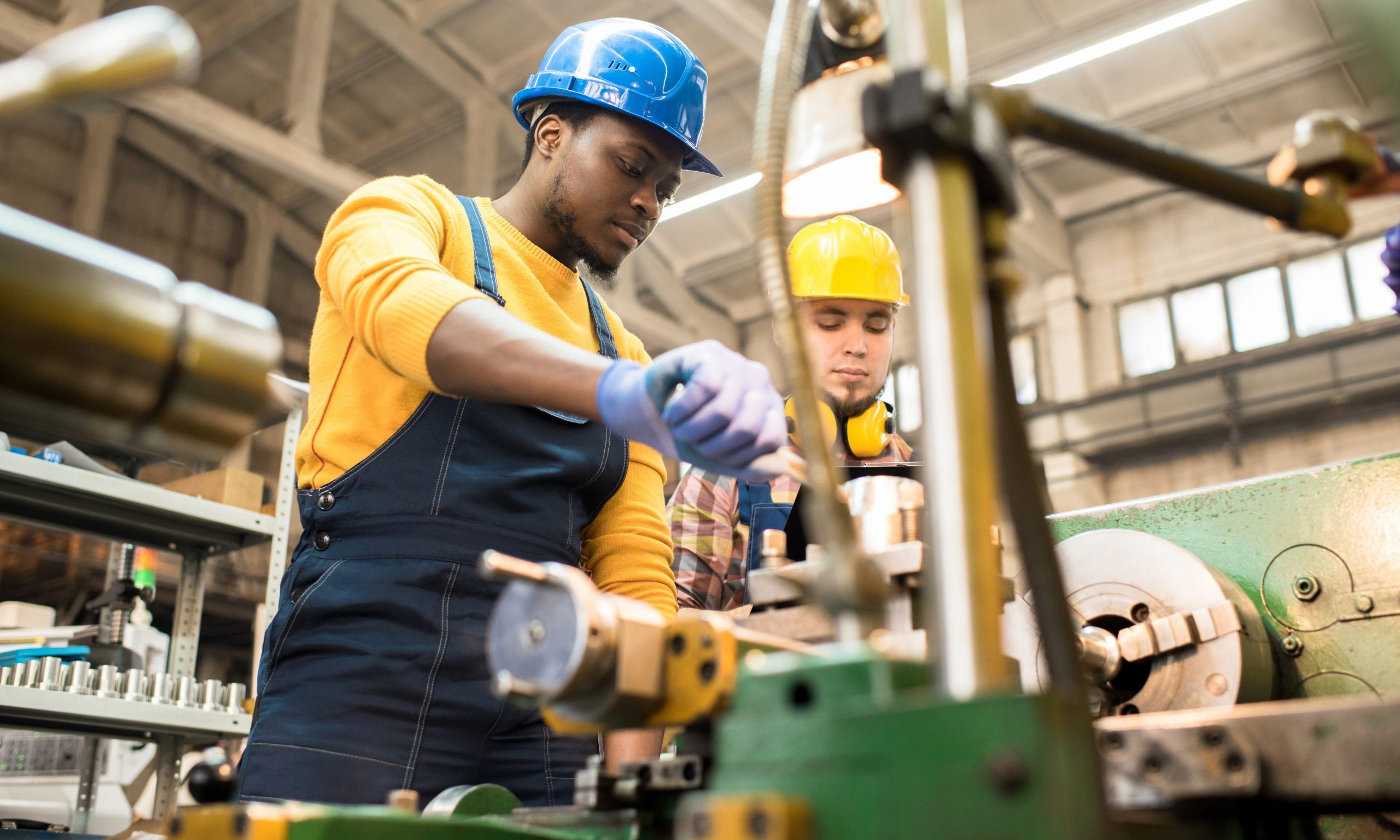 Gov. Kay Ivey announced Monday that International Automotive Components Group North America Inc. plans to invest over $55.9 million in expansion projects that will create 182 jobs at two Alabama facilities.
"International Automotive Components is a leading global auto supplier, and I am pleased that this world-class company is growing significantly in Alabama and creating good jobs in Cottondale and Anniston," Ivey said. "IAC's growth plans show that Alabama's dynamic auto industry continues to expand despite today's challenging environment."
Nick Skwiat is the executive vice president and president of IAC North America.
"Alabama was the logical choice due to its skilled workforce and proximity to the customer," Skwiat said. "We are excited to see the continued growth of the automotive industry in Alabama and we plan to grow right along with it. We thank the Governor and Secretary Canfield for their leadership in this sector."
IAC is committing $34.3 million in new capital investment to expand its new manufacturing facility located in Tuscaloosa County. This facility will produce door panels and overhead systems for original equipment manufacturers. That project will create 119 jobs at the production site in Cottondale.
IAC also plans to invest $21.6 million at its manufacturing facility located in the former Fort McClellan in Anniston. That East Alabama project will create another 63 jobs.
This project builds on a milestone 2014 expansion that doubled the size of the Calhoun County facility. There IAC manufactures automotive interior components and systems. Key components produced at the Anniston plant include door panels, trim systems and instrument panels for original equipment manufacturers.
IAC Group is a leading global supplier of innovative and sustainable instrument panels, consoles, door panels, overhead systems, bumper fascias and exterior ornamentation for original equipment manufacturers.
IAC is headquartered in Luxembourg and has more than 18,000 employees at 67 locations in 17 countries. The company operates manufacturing facilities in eight U.S. states.
"With operations around the globe, IAC is the kind of high-performance company that we want in Alabama's auto supply chain to help fuel sustainable growth," said Alabama Commerce Secretary Greg Canfield. "We look forward to working with IAC and facilitating its future growth in this strategic industrial sector."
Danielle Winningham is the executive director of the Tuscaloosa County Industrial Development Authority.
"International Automotive Components is a valued part of Tuscaloosa County's automotive sector," Winningham said. "We are grateful for IAC's investment in our community and the career opportunities available to our area workforce as a result of their investment."
"The City of Anniston is excited that IAC has made the decision to expand here. I have enjoyed working with the leadership at IAC, the Calhoun County EDC, and the state of Alabama to get this project finalized," said Anniston Mayor Jack Draper. "This is even further evidence that Anniston is indeed open for business."
Only Michigan has more automobile manufacturing jobs than the state of Alabama. Honda, Mercedes, Hyundai, Polaris, Toyota and soon Mazda all have major automobile assembly plants in the state of Alabama.