Opinion | Sir, here are your winnings: Let the people vote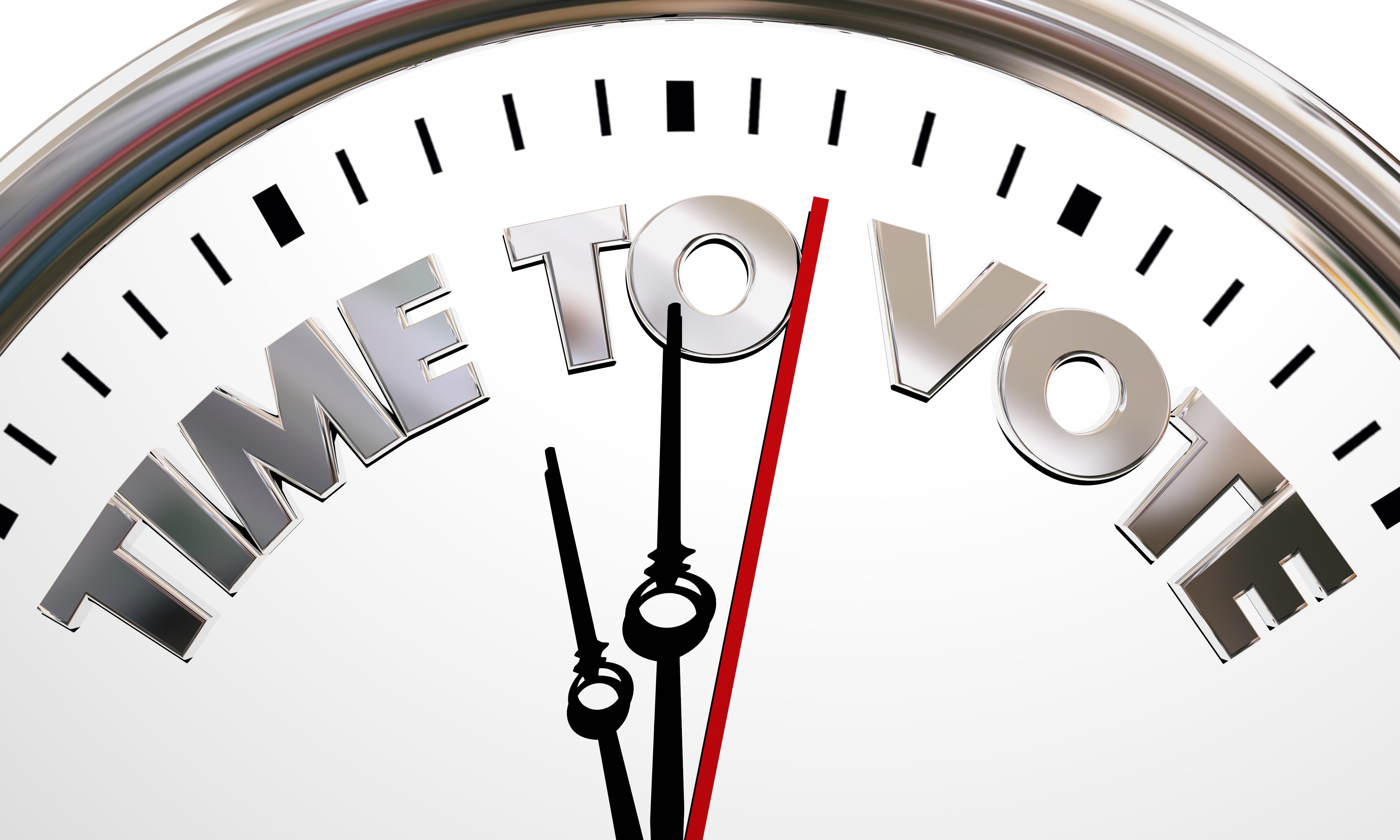 When the Legislature returns to Montgomery on Tuesday to resume its regular session, State Sen. Dr. Jim McClendon, R-Springville, is expected to file a constitutional amendment to allow the people to vote on a lottery.
Polling shows that a plurality of Alabamians want an opportunity to vote on a lottery. Further polling finds that an overwhelming majority of citizens not only want to pass a lottery but want it to encompass more than just Powerball type games and scratch-offs.
McClendon is keeping his bill close to his vest, but as a diligent conservative lawmaker, he would have looked thoroughly at all the issues before dropping such an essential piece of legislation.
The classic 1942 film, "Casablanca," is rated as one of the greatest movies of all time. Its unrequited romance set against the backdrop of Nazi-occupied Paris and North Africa is the gold standard of loner tough guy meets a damsel in distress. It is also known for its witty one-liners and the flagrant hypocrisy of government officials.
In one scene, police Captain Louis Renault is ordered by his Nazi boss to close down Rick's, a cafe, bar and casino that serves as the location focus of the film.
In his announcement that Rick's is to be shuttered immediately, he says, "I'm shocked that there is gambling in this establishment."
Without missing a beat, a waiter hands Renault a bundle of cash saying, "Sir, here are your winnings."
Renault quickly pockets the money with a sly acknowledgment of the dirty secret.
The same dirty secret has been evident in the state since then-Gov. Bob Riley's war on bingo.
Not only is it widely believed that Riley profited from his war on bingo, so did then-ALGOP chair Mike Hubbard.
Nonprofit Founder Claims Bob Riley Directed Donations to Hubbard-Owned Businesses
Riley used the anti-gambling group, Citizens for a Better Alabama, to funnel money to Hubbard in a brazen scheme.
Seven years ago, APR asked and answered, "Why was the Chairman of the ALGOP coordinating money and advertising for a nonprofit that is supposed to be non-partisan and then funneling the money to his own companies?"
It also asked, "What business did a sitting governor and his staff have directing campaign donations to a nonprofit that was supposed to be non-partisan and then actually telling them how to spend the money?"
We know the answer – opposing gaming was a money maker.
Many of the same individuals who organized CBA will once again fight to overpower McClendon's legislation but who will fund them and who will profit from their endeavor this time remains as open question.
Despite what lottery opponents say, the state already has gambling, but it doesn't enjoy the tax benefits or have the mechanism to fight its ill effects.
Of course, the beneficiaries of Riley and Hubbard's underhanded schemes is the Poarch Band of Creek Indians who, thanks to the pair's shady dealings, enjoy a monopoly on gaming in the state.
PCI Chief Stepanie Bryan says the tribe will fight any lottery measure that threatens its billion dollar monopoly. Bryan should be more concerned about the skeletons in PCI's closet than what's in an Alabama lottery act.
PCI claims sovereignty from state law while sticking its nose in what laws the state wants to pass.
Over the next several weeks, APR will look at various lawmakers who oppose gaming but take money from PCI. One Jefferson County legislator says he can't vote for a state lottery, but he has no problem taking money from PCI. Perhaps the long-serving senator is shocked that the money he's getting from the tribe is proceeds from an illegal gambling operation but then again it may be just good old fashioned hypocrisy.
In the past, Gov. Kay Ivey said she wanted to give the people a chance to vote on a lottery. Let her former words now ring true with actions.
Now is the time for the Legislature to hear the voice of the people and not just the naysayers.
Allowing gaming is actually a very Republican notion. Some of the national party's biggest donors are casino owners.
For goodness sake, President Donald Trump was a casino owner and questioned why laws favored Indian gaming at the expense of others.
It's time to end the years of hypocrisy fostered by Riley, Hubbard, PCI and the anti-gaming crowd, and let the people vote.
Print this piece
Opinion | Deception, subtlety and the wholesale destruction of current ethics laws mark proposed rewrite
Legislation proposed by Rep. Mike Ball, R-Madison, would radically alter the existing State Ethics Act rendering it useless as an effective tool to regulate the behavior of public officials, much less prosecute a rouge lawmaker.
Testifying at a pre-trial hearing in the criminal case against then-Speaker of the House Mike Hubbard in April 2015, Ball said the ethics laws needed amending to avoid prosecutions like Hubbard's in the future.
If HB179 becomes law, Ball will have fulfilled the words he spoke at the Lee County Court House, where Hubbard was tried and convicted.
As House Ethics Committee Chair, Ball has sought to change the State's Act since Hubbard was indicted.
Ball's bill is subtly written from an enforcement and trial perspective to neuter the law.
Words are added, deleted, and meanings changed in ways that might look harmless but actually open the door for the kind of corruption Republicans vowed to change in 2010, when they passed the toughness in the nation's ethics laws.
Beyond changes that would allow for general corruption to go unpunished, Ball's legislation would strip the Attorney General and district attorneys of their power to prosecute anyone who violates the ethics laws without first securing approval from the State Ethics Commission.
All prosecution of any public official would first have to be approved by the Ethics Commission, a group that has repeatedly shown that it bends its decisions according to the prevailing political winds.
HB179 reads in part, "This bill would prohibit the Attorney General or a district attorney from presenting a suspected ethics violation by an individual subject to the code of ethics, other than a member or employee of the commission, to a grand jury without a referral by the commission."
In other words, Ball would have a politically-appointed commission decide if law-enforcement agencies can seek indictments against wrongdoers.
Neither the Attorney General or a county district attorney can even impanel a grand jury in an ethics probe without the commission first finding probable cause.
Some of Ball's alterations come in the form of removing whole sections of the law under the guise of redefining words, like "a thing of value" or "widely attended event."
An example of how Ball's legislation plays with the law is under the section of code, which defines a family member of a public official. Currently, a family member is "[t]he spouse, a dependent, an adult child and his or her spouse, a parent, a spouse's parents, a sibling and his or her spouse, of the public official." Ball changes it so it only includes a spouse and a dependent. That means that a public official may act to enrich his adult children, a parent, an in-law a brother, or a sister. These small but destructive alterations to the law are at the heart of Ball's legislation.
Some loopholes are so extensive that a sitting legislator could be paid by a city or county governmental economic development entity and still seat in the Legislature voting on bills that might directly affect his consulting client.
Out-of-state junkets make a comeback as do several other goodies lawmakers have been desiring.
It seems Republicans want to cash in on the rewards of office like Democrats did once upon a time.
One thing is clear, Ball didn't write the bill, but whoever did knew precisely what they were doing and were probably paid handsomely for their efforts.
There are so many cunningly deceptive changes to the ethics laws in Ball's bill as to make it impossible to catch them all without days of intense study—and perhaps a team of lawyers.
Ball, one of Hubbard's most an ardent defenders has said Hubbard's indictment and conviction was a political witch hunt. He has said he wants to rewrite the ethics laws to save future Hubbards; it now looks as if he has.
Print this piece