Opinion | Sir, here are your winnings: Let the people vote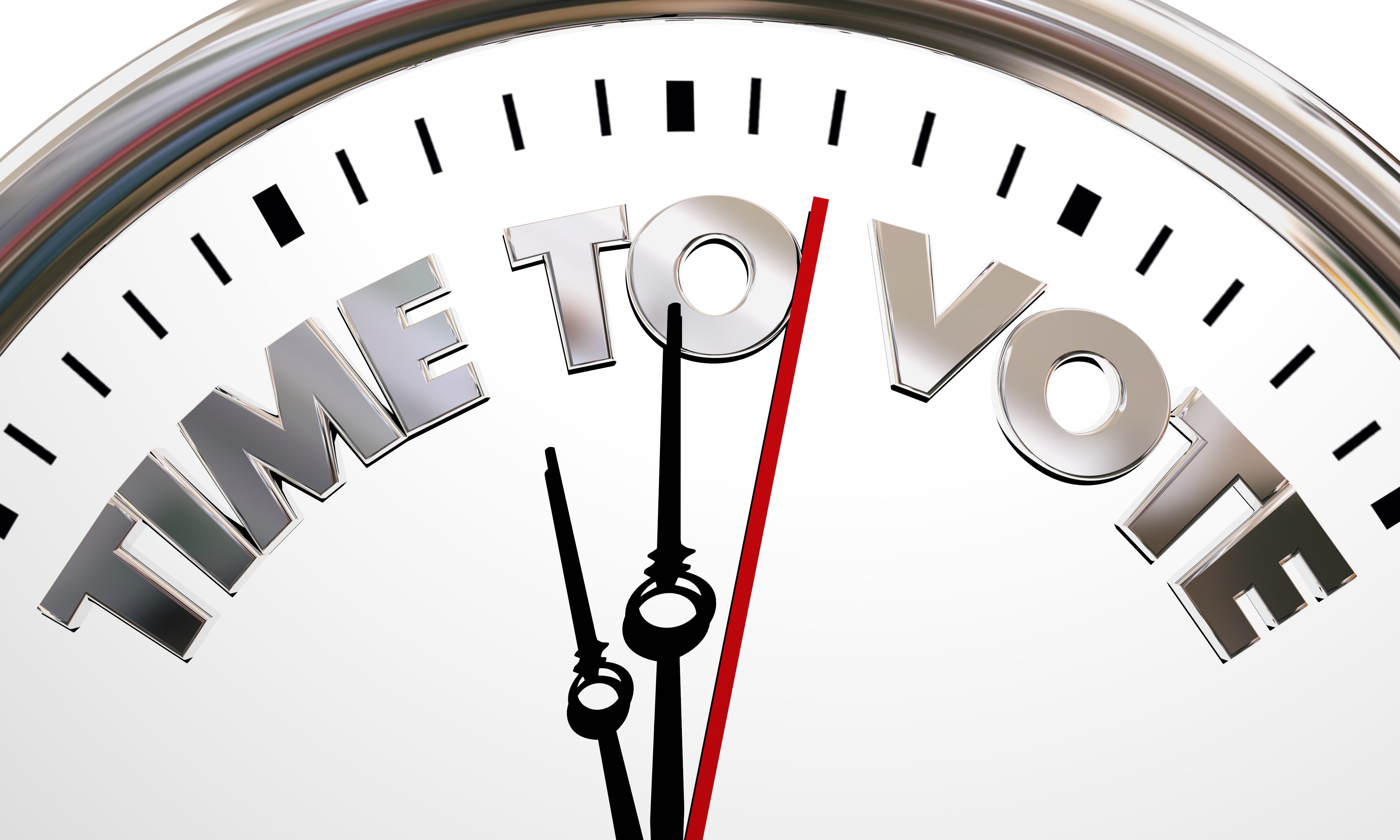 When the Legislature returns to Montgomery on Tuesday to resume its regular session, State Sen. Dr. Jim McClendon, R-Springville, is expected to file a constitutional amendment to allow the people to vote on a lottery.
Polling shows that a plurality of Alabamians want an opportunity to vote on a lottery. Further polling finds that an overwhelming majority of citizens not only want to pass a lottery but want it to encompass more than just Powerball type games and scratch-offs.
McClendon is keeping his bill close to his vest, but as a diligent conservative lawmaker, he would have looked thoroughly at all the issues before dropping such an essential piece of legislation.
The classic 1942 film, "Casablanca," is rated as one of the greatest movies of all time. Its unrequited romance set against the backdrop of Nazi-occupied Paris and North Africa is the gold standard of loner tough guy meets a damsel in distress. It is also known for its witty one-liners and the flagrant hypocrisy of government officials.
In one scene, police Captain Louis Renault is ordered by his Nazi boss to close down Rick's, a cafe, bar and casino that serves as the location focus of the film.
In his announcement that Rick's is to be shuttered immediately, he says, "I'm shocked that there is gambling in this establishment."
Without missing a beat, a waiter hands Renault a bundle of cash saying, "Sir, here are your winnings."
Renault quickly pockets the money with a sly acknowledgment of the dirty secret.
The same dirty secret has been evident in the state since then-Gov. Bob Riley's war on bingo.
Not only is it widely believed that Riley profited from his war on bingo, so did then-ALGOP chair Mike Hubbard.
Nonprofit Founder Claims Bob Riley Directed Donations to Hubbard-Owned Businesses
Riley used the anti-gambling group, Citizens for a Better Alabama, to funnel money to Hubbard in a brazen scheme.
Seven years ago, APR asked and answered, "Why was the Chairman of the ALGOP coordinating money and advertising for a nonprofit that is supposed to be non-partisan and then funneling the money to his own companies?"
It also asked, "What business did a sitting governor and his staff have directing campaign donations to a nonprofit that was supposed to be non-partisan and then actually telling them how to spend the money?"
We know the answer – opposing gaming was a money maker.
Many of the same individuals who organized CBA will once again fight to overpower McClendon's legislation but who will fund them and who will profit from their endeavor this time remains as open question.
Despite what lottery opponents say, the state already has gambling, but it doesn't enjoy the tax benefits or have the mechanism to fight its ill effects.
Of course, the beneficiaries of Riley and Hubbard's underhanded schemes is the Poarch Band of Creek Indians who, thanks to the pair's shady dealings, enjoy a monopoly on gaming in the state.
PCI Chief Stepanie Bryan says the tribe will fight any lottery measure that threatens its billion dollar monopoly. Bryan should be more concerned about the skeletons in PCI's closet than what's in an Alabama lottery act.
PCI claims sovereignty from state law while sticking its nose in what laws the state wants to pass.
Over the next several weeks, APR will look at various lawmakers who oppose gaming but take money from PCI. One Jefferson County legislator says he can't vote for a state lottery, but he has no problem taking money from PCI. Perhaps the long-serving senator is shocked that the money he's getting from the tribe is proceeds from an illegal gambling operation but then again it may be just good old fashioned hypocrisy.
In the past, Gov. Kay Ivey said she wanted to give the people a chance to vote on a lottery. Let her former words now ring true with actions.
Now is the time for the Legislature to hear the voice of the people and not just the naysayers.
Allowing gaming is actually a very Republican notion. Some of the national party's biggest donors are casino owners.
For goodness sake, President Donald Trump was a casino owner and questioned why laws favored Indian gaming at the expense of others.
It's time to end the years of hypocrisy fostered by Riley, Hubbard, PCI and the anti-gaming crowd, and let the people vote.
Opinion | Prisons, justice reform and the art of the possible
Politics is bound by the art of what's possible. It is also true that those who never dare the impossible rarely achieve even the possible.
For years, prison reform advocates, media outlets and even a few public officials have called for new correctional facilities to address Alabama's dangerously overcrowded prisons.
Now that it's happening, some aren't happy with how Gov. Kay Ivey is addressing the problem.
Is the Ivey Administration's plan perfect? No. But building new facilities along with criminal justice reform — while all imperfect — is the last best hope to correct generations of cruel treatment, endangered correctional officers and corrupt practices.
German chancellor and statesman Otto von Bismarck said "Politics is the art of the possible, the attainable — the art of the next best," this is the state of a workable solution to Alabama's prison needs and criminal justice reform.
Yet, there is a concerted effort underway to stop the Ivey Administration from acquiring three new men's prisons under a build-lease agreement.
Some lawmakers want another crack at financing additional facilities through a bond issue, and others want more say in the process. Still, the fact is that Ivey's actions are the result of decades of legislative indifference and inaction to adequately address the appalling conditions at Alabama's correctional facilities.
Even some advocates are working against the prison plan and while their intentions may be good it seem to their hand wringing is almost as disingenuous as lawmakers whining.
What's worse are those who spread disinformation to discredit process.
Many good people have worked hard to bring about an end to the state's barbaric prison system and unfair justice, but lately it seems there is an outright movement to derail much needed change— simply because it's not enough. As the saying goes, "Don't let the perfect be the enemy of the good."
There have been so many false claims and sly manipulations of facts about the prison plan as to make even a hardened journalist want to cry "fake news."
But as for Ivey, frankly, my dears, I don't think she gives a damn.
Here's the hard truth. The Ivey Administration is building three new men's prisons, and nothing will stop it. The fact is that three prisons are not enough; the administration should move forward to build a new women's facility as soon as practicable.
Politics is bound by the art of what's possible. It is also true that those who never dare the impossible rarely achieve even the possible.
Failing to recognize when the once impossible is coming to fruition is a sad reality. Still, in politics, as in life, good things happen while most people are navel-gazing or complaining.
Having visited three state prisons, St. Clair, Elmore, and Tutwiler, I can say without a doubt, the conditions in those places are a living hell.
A report from the U.S. Department of Justice released in April 2019, found "reasonable cause to believe that Alabama fails to provide constitutionally adequate conditions and that prisoners experience serious harm, including deadly harm, as a result."
DOJ's investigation revealed that prisoners were susceptible to "an enormous breath" of sexual abuse and assault but other types of violence as well, including gruesome murder and beatings that went without intervention.
When the state incarcerates a criminal, it assumes custodial care for that individual. No matter how heinous the crime or foul the person, the state has an obligation to feed, clothe, house and provide essential human services for their care and welfare. Another element is often overlooked; when a person is committed to prison, they lose their freedom, not their humanity. Therefore, under the law, they cannot be subject to cruel and unusual punishment.
Building three new men's prisons is just the start; it must be accompanied by criminal justice reform.
"We are able to have a serious discussion about prison reform in Alabama because we have a governor who is serious about putting solutions into place," Ivey's press secretary Gina Maiola recently told APR. "Prison infrastructure is a key part of the equation, but criminal justice reform is also needed," Maiola said.
By executive order on July 18, 2019, Ivey established the Study Group on Criminal Justice Policy. The Study Group released its findings on Jan 31, 2020.
The Study Group entered its mission with one pressing question; "What policies and programs can the State of Alabama implement to ensure the long-term sustainability of our prison system without jeopardizing public safety?" according to Supernumerary Associate Supreme Court Justice Champ Lyons, Jr., who led the effort.
In a letter to Ivey on the Study Groups finding, Lyons wrote [T]he challenges facing our prison system are exceedingly complex—ranging from the elimination of contraband weapons and drugs to the recruitment, retention, and training of correctional staff to the size of the inmate population and to the physical condition of an aging and far-flung prison infrastructure." He further wrote, "But having thought through many of these issues with my Study Group colleagues, especially our legislative members, I can report to you that some meaningful answers to this question are not just possible; they are within our grasp."
Prisons without justice reform is a hollow victory, and the Ivey Administration is committed to bringing about reasonable reforms.
"Prison infrastructure is a key part of the equation," said Maiola, "but criminal justice reform is also needed."
The issues facing Alabama's prisons and criminal justice system are complex, and generations in the making; therefore, arriving at a universally acceptable solution is not imaginable for the moment if ever. But what once seemed impossible is soon to be realized.
No one gets everything they want, but it's a great step toward getting what is needed simply because it's possible.