Opinion | Air Force is leading
Secretary of the Air Force Heather Wilson, just unveiled the new U.S. Air Force 2030 Science and Technology Strategy. It is an awesome, innovative, well-thought out, forward-facing, masterpiece. The 32- page report is a blue print for the next decade and beyond.
Our Air Force leaders again have made us very proud, by stating the strategies that are aligned with the National Defense Strategy, which calls for building a more lethal, resilient and rapidly and innovating Joint Force. The NDS also requires transformational strategic capabilities that must be driven by scientific and technological advances.
The executive summary mentions, great power competition is the central challenge to U.S. prosperity. A rapidly growing China and resurgent Russia, aim to coerce their regional neighbors, undermine long-standing alliances and displace American influence, from critical regions around the world. These great power competitors are challenging U.S. dominance, in all war fighting domains: air, land, sea, space, and cyberspace.
Additionally, the document covers the guiding vision of this strategy, as an Air Force that dominates time, space and complexity, in future conflicts across all operating domains, to project power and defend the homeland.
Further it reads, this means the Air Force operates at unrivaled speed. It achieves unparalleled global awareness reach and effect. It harnesses the power of complexity. Presenting the adversary with an ever-growing number of challenges, that demand resource prioritization, increase vulnerabilities and impart overwhelming confusion.
"This strategy isn't just a list of technologies. Our approach will be to predict where adversaries cannot easily go, and make sure that the Air Force gets there first," Wilson said.
Madam secretary added, "The advantage will go to those who create the best technologies and who integrate, and field them in creative operational ways that provide military advantages."
As a certified information technology networking and cyberspace professional, I'm very impressed with the blue print. It also hit the nail on the head when discussing the following.
It states, the Air Force must pursue new, highly flexible, and resilient battle network technology that moves away from previous generation, hub-and-spoke connectivity, toward highly redundant mesh networks, where systems of different types can connect flexibly and automatically. Such networks will autonomously share data of different types, and classification levels across the Joint and Allied Forces.
Next the blue print mentions, they will adjust gracefully to degradation and reconfigure and change in spectrum, as needed, to maintain connectivity. Enabling research will include software-defined systems, real-time spectrum awareness, interference detection and compensation, dynamic topology management, encryption, and quantum methods for data security.
The strategy document continues, more robust satellite-based services and new position, navigation, and timing methods based on quantum science, vision-based methods, and other mechanisms must be developed. Information technology and networking must become pervasive strengths of Air Force research.
It says, the Air Force must also effectively leverage the vast capabilities and investments that exist in the commercial sector and combine them with Air Force-specific research to solve these complex challenges.
The document also mentions, the Air Force will appoint and assign a Chief Technology Officer at the Headquarters Level.
The following is just my own impromptu tutorial and lesson plan that I have used over the years in the classroom.
Just think about some of the devices that we utilize at home with a basic router or modem. At work you may have a campus or enterprise network with a wiring closet being connected through an Internet Service Provider (ISP).
Some devices that we currently utilize are desktop computers, lap tops, I Pads, Kindles cell phones, tablets, switches, routers, hubs, servers, printers, wireless access points, and firewalls. In addition, local area networks, wide area networks, cables such as copper, fiber optics, patch, straight through, console, rollover, crossover, telephone, satellite dish and cable TV. Further, wide area network interface cards, hot-swappable gigabit interface converter (GBIC) transceivers, small form-factor pluggable transceivers, drives, software, hardware, applications, personal area networks, metropolitan area networks, along with virtual software devices.
Rules, protocols and agreements must be adhered to, such as attenuation, in which guidelines have been established concerning the maximum length and effective placement distances of electrical, copper data cables, fiber optic cables and wireless radio frequency devices. If pre-defined lengths are exceeded, cable, fiber optics, radio frequencies and electricity will not operate properly.
Local area network cables for different hardware devices such as desktops, switches, routers, printers and servers are connected together with straight through or patch cables. Same type devices are joined by crossover cables. Configuration of servers, switches and routers, use console cables or KVM switches, in the wiring closet, or through remote desktops using Secure Shell or TELNET. Internet Service Provider facing, wide area network cables, WAN Interface Card (WIC), DCE or DCT side are connected to the router.
Think about some of the problems that we often face by utilizing home and office devices, such as slow network systems, in which we experience buffering and lost connections. When watching a great program on satellite TV, when inclement weather occurs, the big flat screen says, lost connection or searching for satellite, or your service will be restored in a few minutes. The service provider instructs you to push the reset button to reconnect to the network. How about when the electricity goes off and you can't use your laptop or desktop at home or work to reach the network?
At work many of us have experienced slow networks, due to poor network design topologies, that don't have redundancy, or automatic load-balancing.
Redundancy allows IT network engineers to place a large number of properly arranged and mesh routers to direct and move the data packets quickly through different networks; which automatically re-routes the packets through alternative routers to its destination network routers.
A layer-2 switch is utilized to move packets between the same network, primarily through the port numbers. Switches are utilized so that users on the same network may access the same printers, servers, scanners and services provided on that network.
Routers are primarily used to route packets to other networks outside your network address and IP address.
Most hubs have been replaced by switches, due to the hubs only being able to send or receive packets. Similar to a CB radio, you may send your voice message by pressing the button and speak. To listen you would release the button. If both receiver and sender press the button at the same time to speak there is a collision or no communication. With a hub, the packets will collide when senders, forward packets across the wire at the same time.
Major factors that contribute to slow networks include low-bandwidth, latency, throughput, and transmissions mediums such as fiber optics and copper cables, propagation, routers and storage devices.
Additionally, switches that have a gigabit interface converter transceiver (GBIC) that converts copper wire packets and optical highspeed light signals and vice versa may cause delays.
Further, having voice and data on the same network may create slower performance. Poorly configured voice VLANs may create jitter; where voice over internet protocols and IP phones, words may be broken into multiple parts and indistinguishable. Configuring voice and IP phones on separate virtual local area networks, and data on separate virtual local area networks will improve performance.
In closing, slow communications may occur by wrong configuration of internet facing exterior edge routers, using exterior protocols such as EBGP, EGP and BGP. Further, LAN facing routers should be configured with interior routers and interior protocols such as RIPv1, OSPF, EIGRP, IGRP and IS-IS.
Layer 3 switches can also be LAN facing and configured using interior protocols such as HSRP, VRRP and GLBP. Primarily, for redundancy and load balancing. Convergence is gained when all platforms are up and running in synchronization and in real time.
The Air Force still holds overwhelming superiority in air power and unarguable dominance in space. When adversaries can't see Air Force planes on radar, or our smart weapon systems; they may do well to take the advice of numerous top Air Force civilian and military authorities and other wingmen.
Top American fighting men and women have strongly advised numerous adversaries to conduct their business through diplomacy with the U.S. Department of State. Foes have been further advised and warned about the consequences of fighting with the Department of Defense. Now we understand why our most recent adversaries, over the years, leave their planes on the ground. If this is not air dominance and space superiority, I don't know what else it could be.
Our Air Force continues to make us proud. We proudly salute you!

Glenn Henry is retired from the U.S. Air Force. He has been a high school teacher and university adjunct professor. He has earned numerous IT Cisco certifications. He is a Certified Professional Ethical Hacker. He lives in Montgomery with his wife Teresa.
Opinion | Hearings give public opportunity to weigh in on coal ash plans
ADEM will make sure the closure and cleanup of the coal ash sites will be done in a way that will protect the state's land and water resources now and in the future.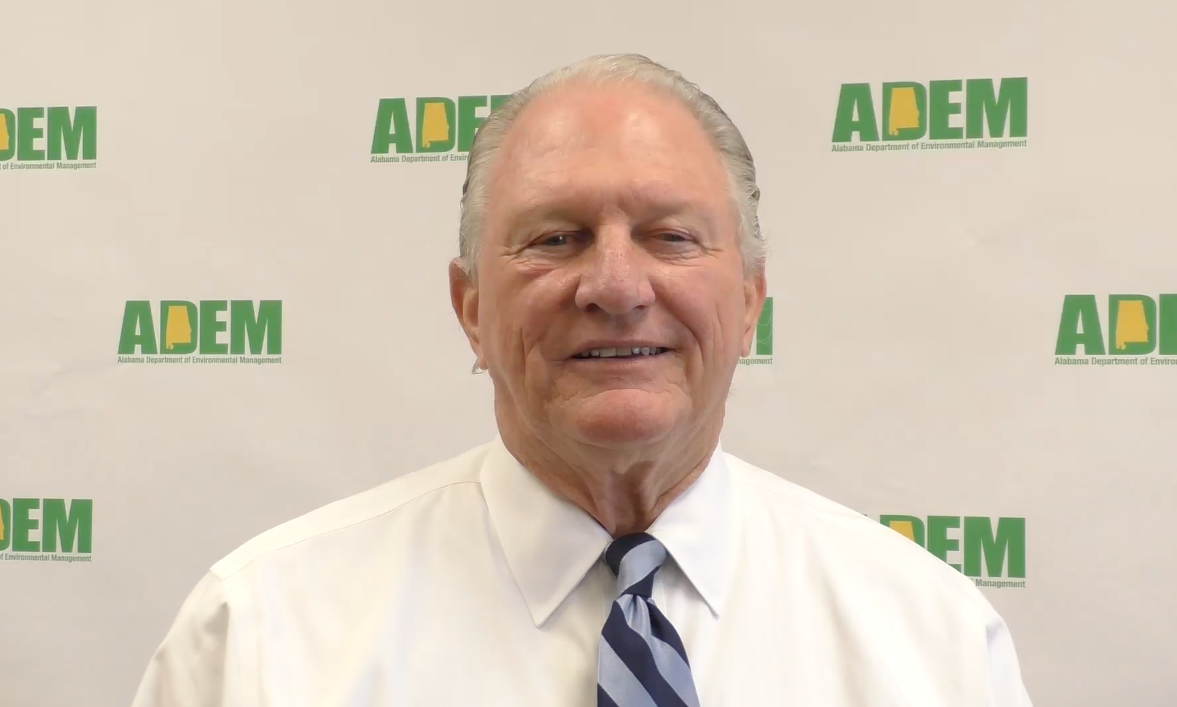 The mission of the Alabama Department of Environmental Management is to ensure for all Alabamians "a safe, healthful and productive environment." It's a mission that ADEM and its nearly 600 employees take very seriously.
Ensuring a safe, healthful and productive environment means more than simply being the environmental cop, though that certainly is part of ADEM's job. When the Alabama Legislature passed legislation in 1982 that led to the creation of ADEM, lawmakers' intent was for the agency to promote public health and well-being.
The term "healthful" in ADEM's mission statement speaks directly to that. ADEM's work is to contribute to the health of Alabama's environment and the health of all Alabamians.
An example of that work is managing the process that will determine how coal combustion residuals (CCR) – or coal ash – are dealt with in a safe and effective manner. Managing CCR promotes a healthful environment by protecting our land and water.
On Oct. 20, ADEM will hold the first of a series of public hearings on permits drafted by ADEM to require electric utilities to safely close unlined coal ash ponds at their power plants and remediate any contaminated groundwater. The hearings, and the comment periods leading up to them, give the public the chance to provide ADEM input on the requirements in the draft permits.
To understand how we got to this point today, let's go back to Dec. 22, 2008, in Kingston, Tenn. On that frigid night, the containment dike surrounding massive ponds holding decades worth of CCR produced by the coal-burning TVA power plant collapsed, spilling more than a billion gallons of coal ash sludge into the Emory River and onto 300 acres of land.
That spill drew the attention of regulators and the nation to the issue of coal ash storage, for which there was little regulation at the time. It also started the U.S. Environmental Protection Agency on the road to adopting a federal CCR rule, which took effect in 2015. The Alabama Environmental Management Commission approved a state CCR rule in 2018, patterned after the EPA rule.
The rules address two primary issues: closing coal ash ponds to avoid threats of spills into waterways or onto land, and preventing and cleaning up groundwater contamination from arsenic, mercury, lead and other hazardous elements that may leach from the coal ash.
Both the EPA and state rules give the electric utility operators two options in closing the ash ponds. One allowable method is to excavate the millions of tons of coal ash and either move the coal ash to a lined landfill or find an approved beneficial use for the ash. The other is to cap in place, where an impervious cover, or cap, is placed over the ash impoundment. Both methods have been used successfully for decades to close some of the most contaminated sites in the nation.
It must be emphasized that the closure method selection is made by the utilities, as allowed by both federal and state rules. Alabama Power, TVA and PowerSouth all elected to utilize the cap-in-place option.
The permits will also set out the steps to be taken to clean up contaminated groundwater caused by the coal ash ponds. ADEM's job, in its environmental oversight role, is to ensure the closure and groundwater remediation plans proposed by the utilities and included in the permits meet federal and state standards and protect both waterways and groundwater. The permits provide for regular monitoring to confirm the closure and cleanup plans are being implemented as required. If necessary, the plans will be adjusted to ensure the intended results are being achieved.
Currently, ADEM has scheduled public hearings on the permits for three Alabama Power plants. The first is Oct. 20 for Plant Miller in Jefferson County, followed by Oct. 22 for Plant Greene County and Oct. 29 for Plant Gadsden in Etowah County. Permits for the other five sites in Alabama are in development, and hearings will be scheduled when they are complete.
The purpose of these hearings is to allow the public, including nearby residents, environmental groups and others, opportunities to weigh in on the proposed permits. This past summer, Alabama Power, TVA and PowerSouth held informational meetings in the communities where their affected plants are located to explain their proposed groundwater cleanup plans(including the CCR unit closure component) and answer residents' questions.
The draft permits, the hearings' dates, locations and times and other information are available on ADEM's website, www.adem.alabama.gov. The public can also mail or email comments related to the permits, including the closure plans and groundwater remediation plans, directly to ADEM during the proposed permits' 35-day minimum comment periods, which will run one week past the date of the public hearings. Those comments will be considered in the decisions to issue the permits, and ADEM will provide a response to each issue raised.
For maximum protection of the environment, ADEM encouraged the power companies to go beyond the minimum requirements of the state and federal CCR rules. ADEM's scientists and engineers who analyzed the plans through an exhaustive review and revision process determined the final plans provide the environmental protections Alabamians expect and deserve. But we want to hear from the public.
Certainly, there are pros and cons of each option in closing the coal ash ponds. The daunting task of cleaning up contaminated groundwater will be undertaken regardless of which closure method is utilized. As one opinion writer recently said, there is no easy answer to the coal ash problem. But this is a matter we cannot duck. We must deal with our coal combustion residuals – by EPA requirement and for the sake of our environment.
Here's what you can count on from your state agency charged with protecting your environment. ADEM will make sure the closure and cleanup of the coal ash sites will be done in a way that will protect the state's land and water resources now and in the future.
Ensuring that is our mission.