Arnold Mooney to run for GOP nomination to challenge Doug Jones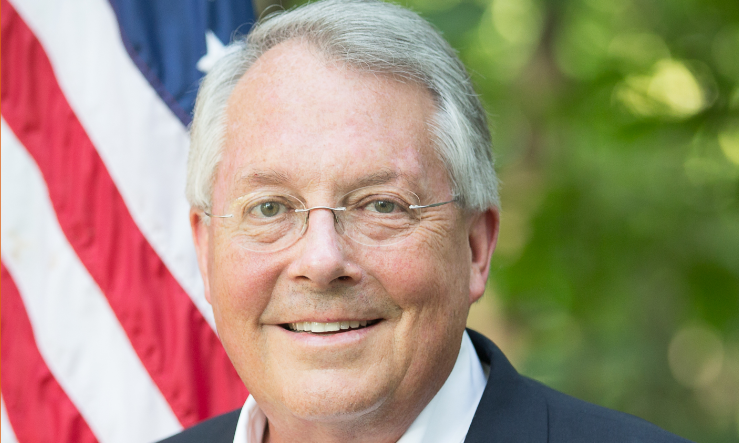 State Rep. Arnold Mooney, R-Indian Springs, announced Monday his candidacy for the Republican nomination for the United States Senate.
Mooney is running for the Senate seat currently held by Sen. Doug Jones.
"Alabamians want a Constitutional Conservative who can beat Doug Jones and who will take on the Establishment in Washington. That's why I'm running," Mooney said in a statement.
Mooney is a State Representative from north Shelby County.
"I am not a career politician," Mooney writes on his website. "I'm a conservative and an outsider. But I look around and see a rising tide of socialism on the Left and feel like if we don't do something to turn this ship around, we are going to leave our children and grandchildren a country we don't recognize. Freedom isn't transmitted through the bloodstream. It has to be taught and it has to be protected for each new generation. That's why I am doing this."
Mooney boasts one of the most conservative voting records in the Alabama House of Representatives. He is a co-sponsor of the Human Life Protection Act, HB314, that passed the House just last week. HB314, which is now in the Alabama Senate is one of the strictest pro-life bills in America, it effectively bans abortion except to save the life of the mother.
Mooney has also sponsored the Right to Work and Ten Commandments Amendments.
Recently, Mooney was one of just 18 Republicans to take on his own party and vote against the recent ten cents a gallon gas tax, the largest tax increase in Alabama history.
"Too many people go to Washington and forget their principles," Mooney said. "I want to be the same guy when I walk out that I was when I walked in. I'm not a politician–I'm just a conservative with a backbone. I think that's what Alabamians want."
Mooney announced that he has built an experienced team that includes: General Consultant: Jordan Gehrke, Leverage Public Strategies; Media: Fred Davis, Strategic Perception; Polling: Gene Ulm, Public Opinion Strategies; Digital Strategist: Ethan Eilon, IMGE; National Fundraiser: Laura Van Hove, LVH Consulting; and Finance Director and Senior Advisor, Heather Wilson with Leverage Public Strategies.
Mooney is serving in his second term in the Alabama House representing District 43.
Mooney has sponsored a number of pieces of legislation in the current session. Conservative bills sponsored by Mooney include: HB56 which would allow Alabama taxpayers to donate their tax refunds to Build the Wall Incorporated; HB561 which would establish term limits for Alabama legislators; and HB535 which would extend stand your ground principles to Shelby County Churches.
In 2017 Congressman Mo Brooks, R-Huntsville, appointed Mooney as chairman of his campaign for U.S. Senate.
In his endorsement of Brooks two years ago, Mooney said, "With Mo Brooks, I know Alabama will get a full spectrum conservative in the United States Senate. No other candidate can boast the proven record of conservative leadership exhibited by Congressman Mo Brooks."
In 2016, Mooney was a Ted Cruz delegate to the Republican National Convention.
In 2013 when Arnold Mooney announced that he was running for the District 43 seat. He said that he was raised by World War II veterans and learned a lot about having passion for life. "My parents taught me a lot about life."
Mooney told the Rainy Day Patriots then, "You are here because you care about something. I care about a grandchild," that is about to be born in January. "You are here because you want to be involved."
Mooney worked for U.S. Senator Jim Allen and was the longtime campaign chair for state Representative Mary Sue McClurkin (R), who held the House district 43 seat prior to Mooney's election.
Mooney has over 40 years of experience working in commercial real estate outside of his state legislature experience. He has lived in Alabama for over 28 years. He and his wife Kelly have been married for 31 years. They have three children, and two grandchildren.
Mooney is 68 years old
Other candidates in the field include: state Auditor Jim Zeigler, who is exploring the position; Congressman Bradley Byrne, former Auburn football Coach Tommy Tuberville, and businessman and former television evangelist Stanley Adair.
The Republican primary is March 3rd, 2020.
Jones is an attorney and former Clinton era U.S. Attorney, who narrowly defeated former Chief Justice Roy Moore in the 2017 special election. Jones is the only Democratic candidate to win a statewide race in Alabama in the last eleven years.
Print this piece
Buttigieg to visit Alabama on Sunday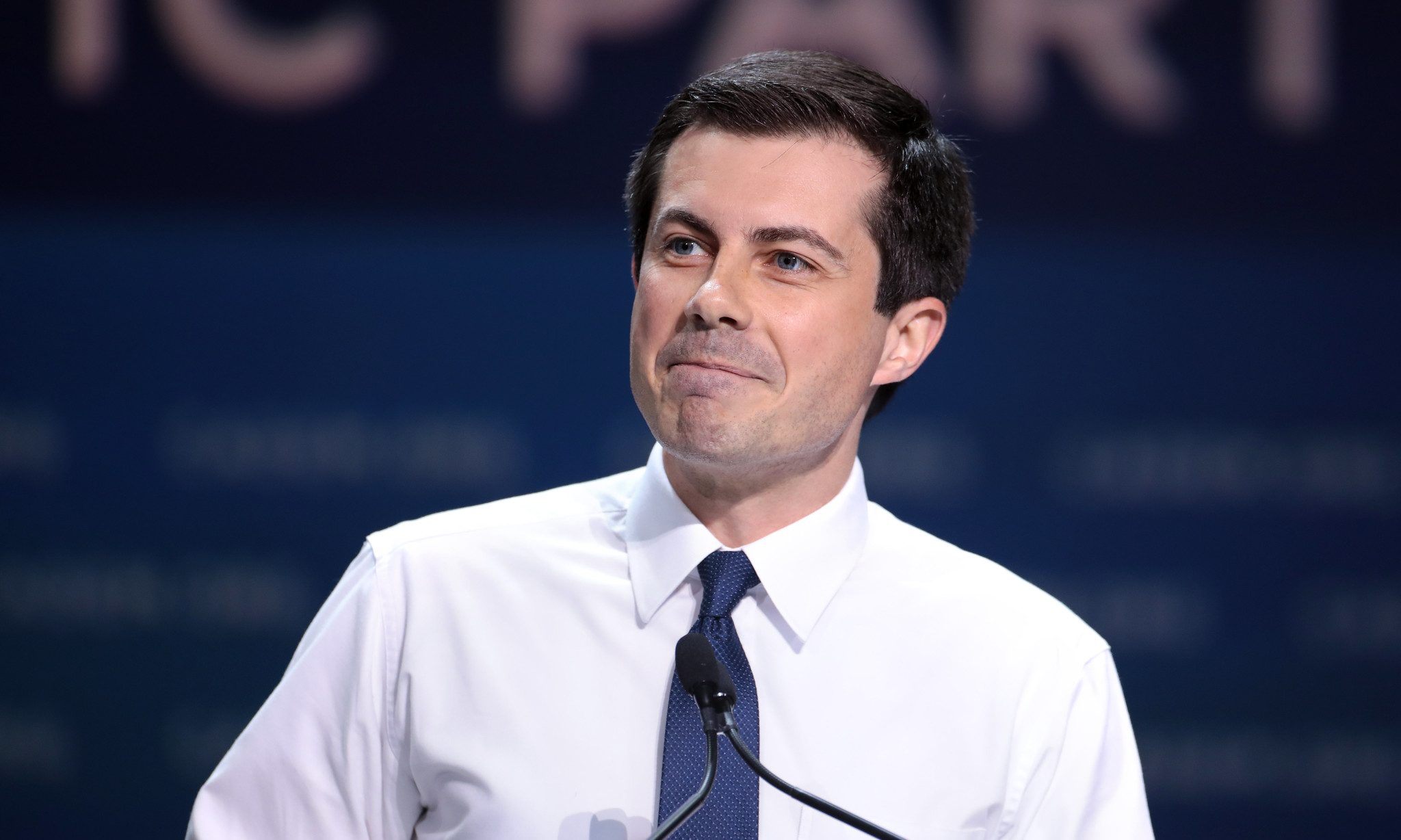 Democratic presidential candidate South Bend Mayor Pete Buttigieg will be in Selma Sunday for a short visit in observance of the anniversary of "Bloody Sunday." The Pete for America campaign also announces that they will be hosting more than 100 events in Alabama this weekend as part of their get-out-the-vote (GOTV) effort ahead of the Super Tuesday Democratic presidential primary.
As part of that effort, Pete for America announced an Alabama television ad purchase in the Birmingham and Montgomery media markets featuring an Alabama-specific digital ad program to reach more voters. Miss Black America Ryann Richardson and NAACP leader Lammell McMorris will be participating in these efforts with an online town hall on Monday.
"We are building the campaign that will not only win the nomination, but will defeat Donald Trump in November," said Stephenine Dixon the Alabama State Director for Pete for America. "We know Pete's message is resonating in Alabama –– voters are tired of the politics of division and dysfunction. And Pete is the candidate offering bold solutions to our country's greatest challenges in a way that actually unites the country. To propel Pete to the nomination, we're taking Pete's message to voters with 100 events across the state of Alabama ahead of the primary. We're also running a first-of-its-kind GOTV program that combines digital organizing, paid media, and our boots-on-the-ground organizing to reach Alabama voters."
The Pete for America will launch a new targeted digital advertising program in Alabama featuring state-specific digital ads. The ad buy includes user-generated content of voters across Alabama explaining why they're supporting Pete.
Blacks in Alabama vote Democratic at a rate well in excess of 90 percent and are overwhelmingly the majority of Democrats in Alabama. Conservative talk radio host and recent Medal of Freedom recipient Rush Limbaugh recently predicted that Buttigieg will not attract support from Blacks saying that "America is not ready" to see two gay men kissing on stage.
Buttigieg responded to Limbaugh's comments, "I love my husband." If elected, Buttigieg would be the first openly gay man elected President of the United States. At age 38, he also would be the youngest President in the history of the country.
Buttigieg volunteers are direct messaging each of their social media followers to encourage them to move their online support to offline action. The campaign claims that they're asking them about their plan to vote and whether they can knock doors and get plugged into on the ground work.
The TV ad titled "Urgent," underscores what the campaign calls Pete's unifying vision for our future that will heal our country so we can begin tackling our greatest challenges.
The online community town hall will be at 12:00 PM CST featuring Miss Black America Ryann Richardson and NAACP leader Lamell McMorris.
For GOTV, the campaign will have 30,000 volunteers across the Super Tuesday states hosting hundreds of voter contact events –– including "knock your block" events, block parties, phone banks, canvass launches, and more to mobilize voters to vote on March 3rd. Pete for America is not just asking volunteers to phone bank and knock on the doors of strangers. Rather, the campaign is having them reach out to their own personal community –– their friends, neighbors, and networks to make a personal case for why they need to vote for Pete.
The events in Selma commemorate the attempted crossing of the Edmund Pettus Bridge by voting rights marchers during the Civil Rights Movement over 50 years ago. Then Governor George C. Wallace ordered the then all White Alabama State Troopers to use force to prevent the marchers from crossing the bridge and coming to Montgomery. The events made national and international headlines. The Rev. Martin Luther King Jr. rushed to Alabama along with hundreds of additional civil rights supporters and eventually made that march to Montgomery.
There reportedly will be four presidential candidates in Selma this weekend. Buttigieg is one of the four. U.S. Senator Elizabeth Warren (D-Massachusetts) is reportedly also coming to the state. Former Vice President Joe Biden has staked his campaign on doing well with African Americans. The Alabama Democratic Conference (ADC) has endorsed former New York City Mayor Michael Bloomberg.
Buttigieg narrowly won the Iowa Caucus and had a strong second-place finish in the New Hampshire primary; though he performed poorly in the Nevada Caucus.
Print this piece