Prison reform, construction package expected before end of session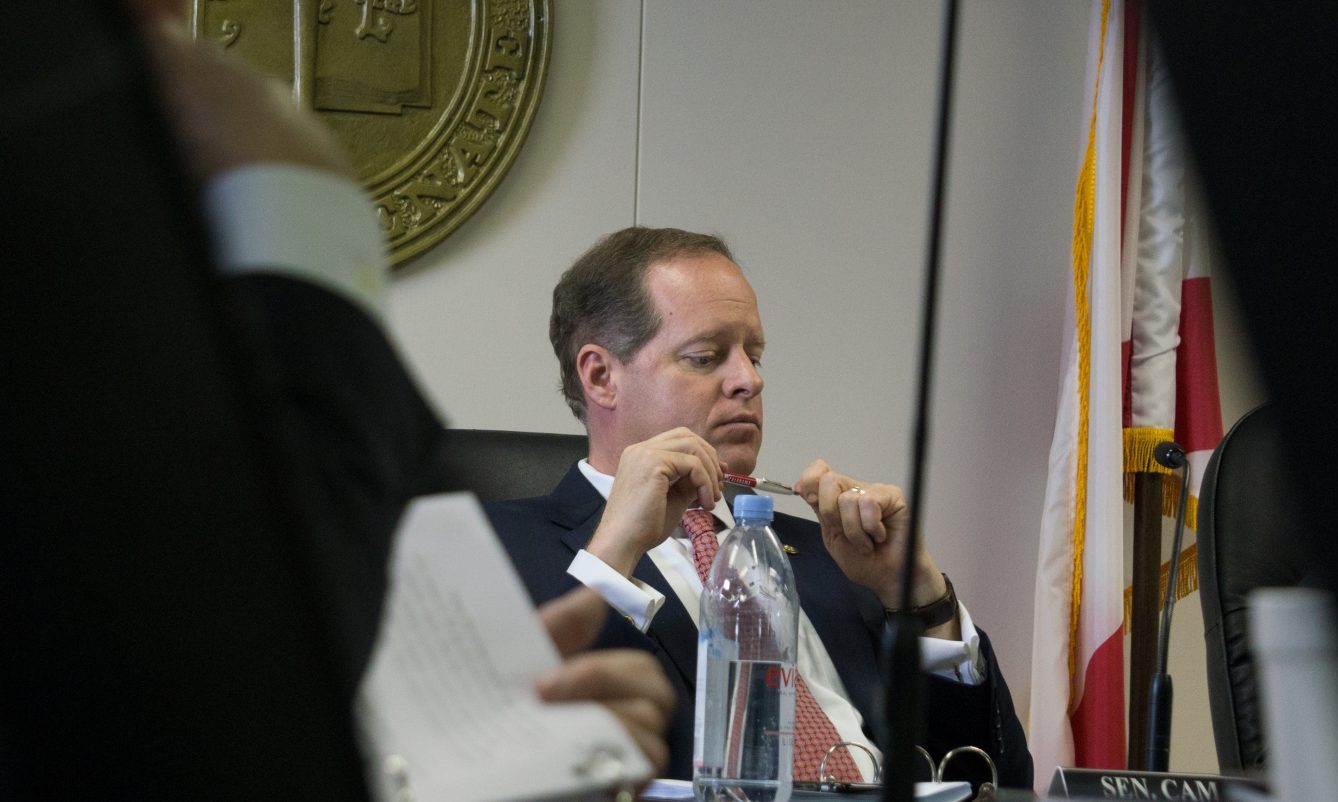 A wide-ranging package of bills aimed at prison reform is expected to drop in the Alabama Legislature in the next few weeks, the chairman of the Senate's judiciary committee tells the Alabama Political Reporter.
The legislative package includes sentencing reforms, oversight legislation, reporting requirements and a new prison construction plan.
The package, when it is formally introduced, would come just weeks after the U.S. Department of Justice released a report in April excoriating the Alabama Department of Corrections for intense overcrowding, under-staffing and prison conditions so horrendous that they amount to a potential violation of the Constitution's Eighth Amendment prohibition on cruel and unusual punishment.
The report, nearly 60 pages long, found reasonable cause to believe that ADOC regularly failed to protect inmates from sexual and physical violence perpetrated by other inmates. The legislative package is intended to alleviate some of those issues and reduce the rate of violence and suicide in the state's prisons.
Justice Department report documents horrific violence, sexual abuse in Alabama prisons
DOJ officials notified Alabama prison administrators in a letter that accompanied the report that it could sue by the state by May 21 if ADOC officials do not "satisfactorily address" the concerns raised in the report.
"I think you have a lot of people saying we can't do this anymore," said State Sen. Cam Ward, R-Alabaster, the chair of the judiciary committee. "The worst-case scenario is if we do nothing, then all you're going to do, is eventually the federal government will just take over."
Since the report dropped with a bang in April, Ward has been meeting with an informal bipartisan working group to come up with a plan to address the concerns raised in the report.
"We feel like by the end of next week, we should have a pretty good plan in place — or a framework — to help address some of their concerns," Ward said Friday.
The informal working group has been meeting with U.S. attorneys and other federal officials to discuss their plans. Ward said he is confident the prison reform package would address the Department of Justice's concerns and waive off the threat of a lawsuit.
"Every memo they've sent back to us they've said they think our conversations have been very productive," Ward said. "We've taken U.S. attorneys around to both causes in the House and Senate. We've had very frank conversations, questions and answers."
The framework would include about five or six bills, Ward said.
Sentencing reform, Ward said, is among the top concerns. One of the bills in the package would address property crime sentencing and thresholds. Alabama has some of the lowest property crime thresholds in the country.
The proposal, Ward said, would raise the thresholds for a low-level, non-violent property crime offenses. Another would allow for existing sentences to be re-evaluated in light of reduced sentencing guidelines.
"If I was in prison in 2014 and you changed the sentencing laws in 2015, if I committed that same crime in 2016 and wouldn't be in prison, shouldn't you have some sort of look-back to re-evaluate some of those sentences for non-violent offenders?" Ward said.
 The changes would be in line with Gov. Kay Ivey's call for an "Alabama solution to an Alabama problem." Ivey has warned the state needs to do something before the federal government takes over the system.
Ward agreed.
"You don't want to allow them the opportunity of mass release of inmates," Ward said.
California faced something similar in 2011, when the U.S. Supreme Court ruled the state's overcrowded prisons amounted to cruel and unusual punishment. The court ordered the state to reduce its prison population to at least 137.5 percent of capacity within two years.
The ruling effectively required the state to release tens of thousands of inmates. Within 15 months, more than 27,500 inmates were moved from state prisons to county jails or to parole.
"They will just come over and run the system, and then, they just give you a bill that we have to pay for whatever they want to see done, and it's expensive. You end up having to raise a lot of taxes for prisons," Ward said.
Ward has been involved with reforming the state's criminal justice and prison system for years, but he described the mood among lawmakers since the release of the DOJ report as a "sea change."
"I think from a legislative standpoint, we have a lot of people saying we have to do something, which I think is positive," Ward said. "That is what we need."
It's unlikely the package of bills would address drug sentencing.
"You can tweak that some, but the thing is that today, in Alabama prisons, there is nobody there because they were smoking marijuana," Ward said. "It's just not there."
Ward said it was possible to reduce some sentences for low-level trafficking, but that would be difficult.
"If you legalize marijuana tomorrow in Alabama all the way through, it would impact the prison population zero," Ward said. "So you've got a way to do something that actually addresses it."
The rest of the package would take aim at providing more transparency and oversight for the state prison system.
"You have to say, we're going to have regular meetings with oversight committee, and we're going to hold you accountable on suicide rates," Ward said. "Why is this happening? We're going to hold you accountable on inmate-on-inmate violence, sexual assaults and we've got to have a better reporting system. That way we can address it."
The DOJ's wide-ranging investigation found not only that prisoners were susceptible to "an enormous breadth" of sexual abuse and assault but other types of violence as well, including gruesome murder and beatings that went without intervention.
"There was a culture inside those prisons where it was just OK to let that stuff happen," Ward said. "So we have to crack down on that, too."
The new plan comes as Ivey is going down her own path with the aim of consolidating the state's 13 men's prisons into just three new large prisons through a leasing agreement that wouldn't require the Legislature's approval. The plan is similar to proposals considered under former Gov. Robert Bentley. That proposal failed twice.
Ivey administration moves another step forward with prison plan
There aren't many details about what the Legislature's prison construction plan might include, but Ward said it could be more cost-effective because the Legislature could approve a bond issue instead of a leasing arrangement.
"There are those in the Legislature who are saying we would rather do it ourselves because if you do it through a standard bond issue as opposed to the lease proposal, you save about $200 million," Ward said. "That's why that conversation is going on."
Ward carried Bentley's prison construction plan the last time it was considered in the Legislature, and he said he was hesitant to get back into a conversation this session about a legislative plan to build new prisons.
"I was skeptical when it first came back among our members. I was very hesitant and very skeptical. I didn't feel good about it," Ward said. "Once we had the conversation, I kind of acquiesced to the majority of our members who want to take another stab at it."
When the prison construction plan failed last time, it was largely due to disagreement among the Republican caucus about the cost of the $800 million plan and the method of bidding. But Ivey's plan would cost at least $900 million.
"I'm working with a bipartisan coalition here, and if a majority of them want to go down that road, then I'm going to work with my body to make sure we do what the majority wants," Ward said. "Now, is it going to happen? I don't know. But if the will is there — and I see a lot of hard work from both Democrats and Republicans — then we're going to try it."
Ward said the bills will start moving within the next two weeks, and his goal is to have them considered before the end of the Legislative session, which could end in late May or early June.
Alabama Legislative Black Caucus holds meetings on racism in wake of George Floyd death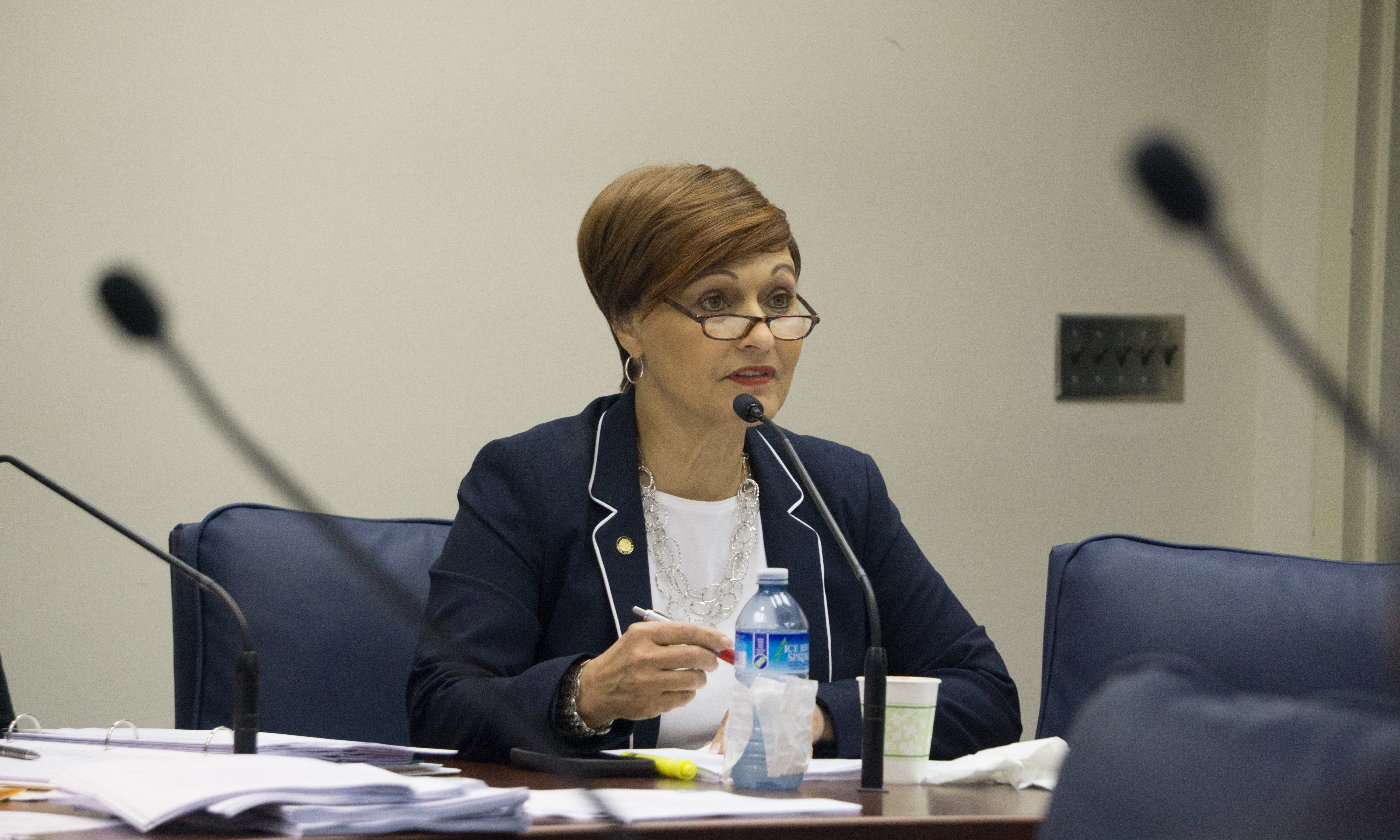 Members of the Alabama Legislative Black Caucus in recent months have been meeting with Gov. Kay Ivey, state law enforcement officials and others to voice their concern over systemic racism in Alabama, the group said in a statement Friday. 
Alabama Legislative Black Caucus members in June met with Ivey, and in follow-up meetings with other state officials and leaders of higher education, members discussed what they believe needs changing to battle racism in Alabama, according to the press release. 
"We are very appreciative of Governor Ivey and all of the officials with whom we have met thus far," said State Sen. Vivian Figures, D-Mobile, chairwoman of the ALBC, in a statement. "Our dialogues have been very substantive and productive as the Caucus presented our concerns and recommendations. Our goal is to get to the root of and eradicate racism and anything that communicates hatred, bigotry or divisiveness within the State of Alabama. The tragic and senseless death of George Floyd caused us all to take a closer look at the systemic racism at work here in Alabama."
ALBC members met with officials from Alabama Law Enforcement Agency, the Alabama Sheriffs Association, the Alabama Association of Police Chiefs and Katie Britt, president and CEO of the Business Council of Alabama along with BCA's Executive Leadership Committee.
Members also met with The University of Alabama System Chancellor Finis St. John, and Jay Gogue, president of Auburn University. 
In the statement, ALBC members applauded the University of Alabama's Board of Trustees for voting unanimously to rename Nott Hall — named for Josiah Nott, a doctor who believed in white superiority — Honors Hall. 
"The University of Alabama had already started this endeavor before our meeting with them this past Tuesday," said State Rep. A.J. McCampbell, D-Gallion, vice chairman of ALBC, in a statement. "That was a great first step and strong leadership was shown. We are looking forward to the other institutions of higher learning in Alabama to do the same as well. The Caucus also hopes that all members of the Alabama Legislature have been inspired to adopt and make meaningful changes in legislation that governs our state."
Figures said the group of elected senators and representatives are holding these talks, with plans for others, "so that people will stop focusing on Alabama's sordid past, and instead see a beautiful Alabama present, and the makings of a bright future for all Alabamians." 
"During each of these meetings, our members have had the opportunity to voice what we feel the necessary changes should be. I just hope this openness to positive change continues throughout the upcoming 2021 Alabama Legislative Session," said State Senate Minority Leader Bobby Singleton, D-Greensboro, in a statement.