Republicans criticize Jones for voting against Andrew Brasher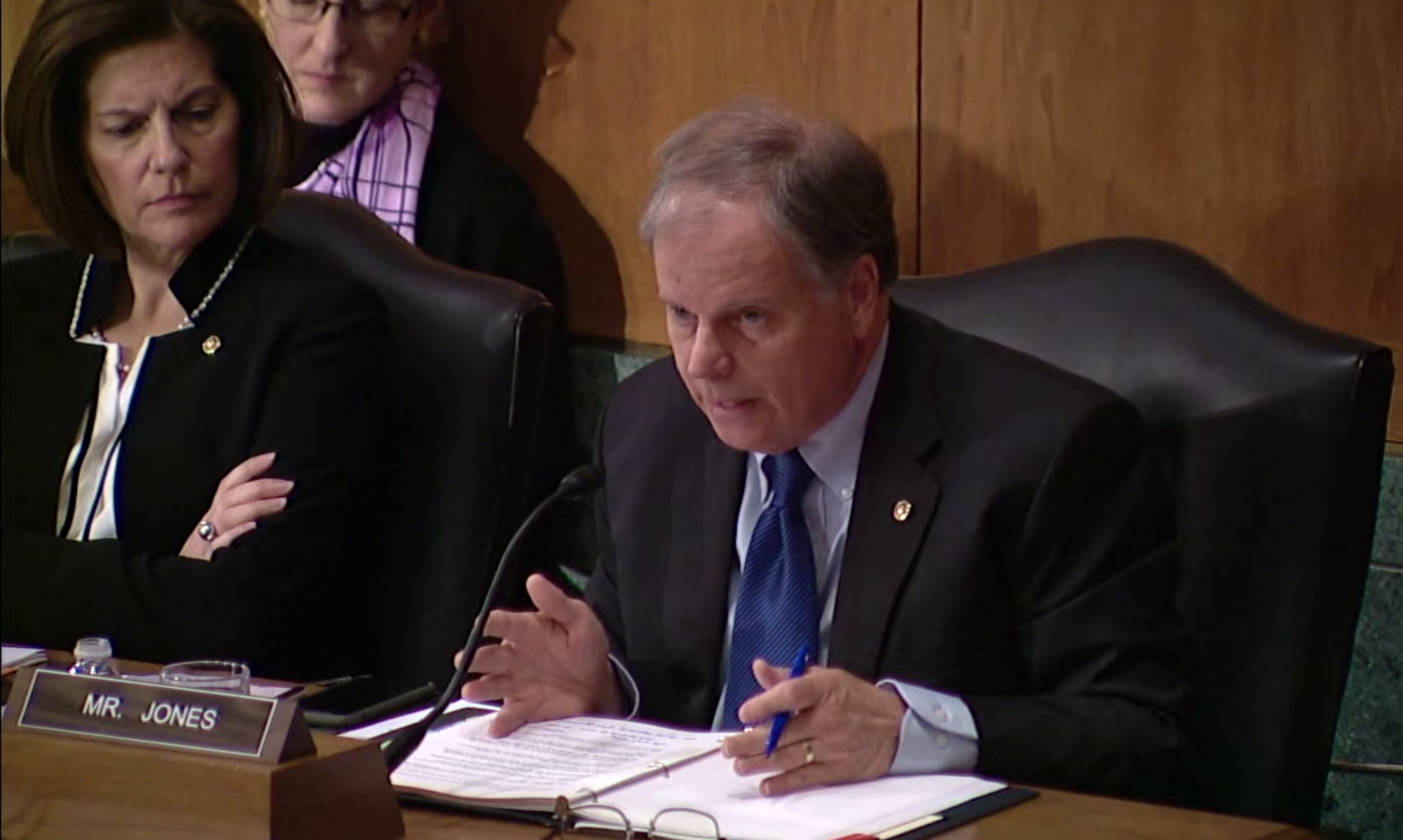 The U.S. Senate voted Thursday to confirm Alabama's solicitor general to the federal judiciary in Alabama's middle district.
The nomination was long delayed because of opposition from Democrats.
When Brasher was finally confirmed, U.S. Senator Richard Shelby, R-Alabama, who championed Brasher's nomination from start to finish, praised the decision by the Senate.
Andrew Brasher confirmed to federal bench; Marshall appoints new state solicitor general
Alabama Attorney General Steve Marshall praised Brasher. Former Alabama Attorney General and former U.S. Sen. Luther Strange, who first hired Brasher as solicitor general, also praised Brasher.
U.S. Sen. Doug Jones, D-Alabama, voted with his party and against Brasher's nomination. Every Democrat in the U.S. Senate voted against Brasher. Republicans were quick to criticize Jones' "no" vote.
Alabama Republican Party Chairman Terry Lathan said, "Once again Senator Jones sides with his good New York buddy Chuck Schumer against Alabama. Solicitor General Brasher has impeccable credentials, with degrees from Samford University and Harvard Law. He has served the state of Alabama with distinction. There is no rhyme or reason for Senator Jones NO vote, other than party politics. Just more reasons to return the favor and vote NO on Doug Jones in 2020."
State Auditor Jim Zeigler has formed an exploratory campaign to look at running for Senate in 2020, challenging Jones.
"Not only would I have voted FOR highly-qualified Alabamian Andrew Brasher, but I would have manuveured his confirmation much sooner," Zeigler said. "Doug Jones does not represent the people of Alabama."
Congressman Bradley Byrne, R-Montrose, has announced his candidacy for U.S. Senate.
"Alabama's Andrew Brasher is yet another excellent choice by President Trump to the federal court, and I'm glad the Senate confirmed him today," Byrne said. "Sadly, Doug Jones fell in line with Chuck Schumer and voted against his nomination. As your Senator, I'll always support judges who will defend the Constitution and respect the law, instead of trying to interpret the law in a way that advances a political agenda."
The National Republican Senate Committee commented on Twitter:
"The Senate just confirmed former AL Solicitor General Andrew Brasher to be U.S. District Judge for the Middle District of AL — the 99th Judge of the Trump [email protected] voted with the Democrats against this qualified Alabamian."
Jones narrowly defeated former Chief Justice Roy Moore in a 2017 special election after the NRSC refused to back Moore following the sudden surfacing of allegations against Moore that he had mistreating young women while a single Etowah County deputy district attorney in the 1970s. Moore has steadfastly denied the sexual abuse allegations.
Republicans are eager to try to take the seat away from Jones, the only Democrat to win a statewide election in Alabama in the last 11 years. Lathan has said that there is a hunger for this seat by Alabama Republicans that she has never seen before.
Former Auburn football coach Tommy Tuberville has also declared he is running for the seat while State Senate President Del Marsh, R-Anniston, has announced that he will not run after exploring a possible run earlier this year.
U.S. Senator Jeff Sessions was re-elected to this seat in 2014 without any opposition, Republican or Democratic.
In January of 2017 he was confirmed as President Donald Trump's attorney general.  Then Gov. Robert Bentley appointed Alabama Attorney General Luther Strange to fill Sessions' vacancy. Republican primary voters preferred Moore over Strange, setting up the Moore versus Jones December 2017 special election that went to Jones.
The Republican party primary is March 3, 2018.
Governor announces auto supplier IAC plans Alabama expansion
IAC is committing $34.3 million in new capital investment to expand its new manufacturing facility located in Tuscaloosa County.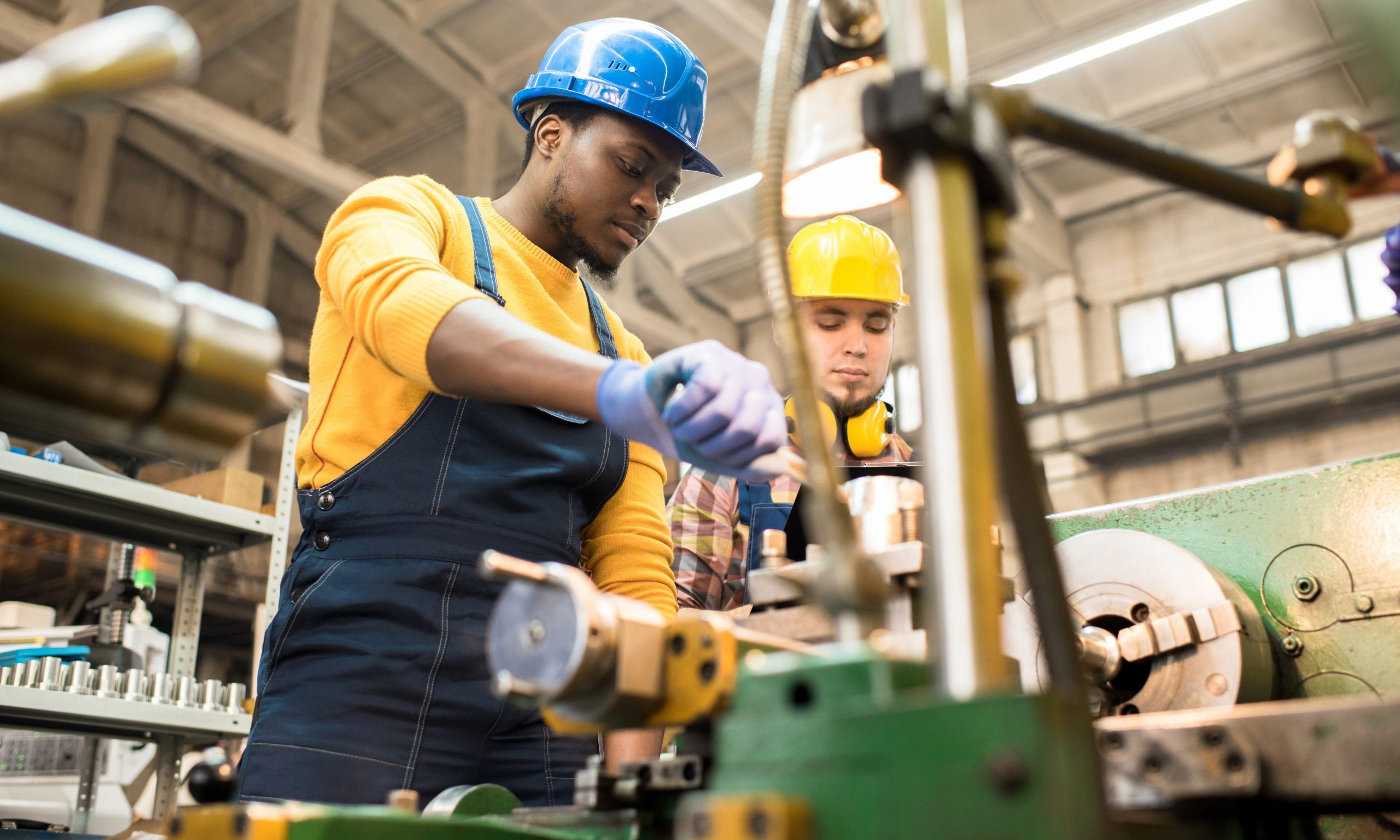 Gov. Kay Ivey announced Monday that International Automotive Components Group North America Inc. plans to invest over $55.9 million in expansion projects that will create 182 jobs at two Alabama facilities.
"International Automotive Components is a leading global auto supplier, and I am pleased that this world-class company is growing significantly in Alabama and creating good jobs in Cottondale and Anniston," Ivey said. "IAC's growth plans show that Alabama's dynamic auto industry continues to expand despite today's challenging environment."
Nick Skwiat is the executive vice president and president of IAC North America.
"Alabama was the logical choice due to its skilled workforce and proximity to the customer," Skwiat said. "We are excited to see the continued growth of the automotive industry in Alabama and we plan to grow right along with it. We thank the Governor and Secretary Canfield for their leadership in this sector."
IAC is committing $34.3 million in new capital investment to expand its new manufacturing facility located in Tuscaloosa County. This facility will produce door panels and overhead systems for original equipment manufacturers. That project will create 119 jobs at the production site in Cottondale.
IAC also plans to invest $21.6 million at its manufacturing facility located in the former Fort McClellan in Anniston. That East Alabama project will create another 63 jobs.
This project builds on a milestone 2014 expansion that doubled the size of the Calhoun County facility. There IAC manufactures automotive interior components and systems. Key components produced at the Anniston plant include door panels, trim systems and instrument panels for original equipment manufacturers.
IAC Group is a leading global supplier of innovative and sustainable instrument panels, consoles, door panels, overhead systems, bumper fascias and exterior ornamentation for original equipment manufacturers.
IAC is headquartered in Luxembourg and has more than 18,000 employees at 67 locations in 17 countries. The company operates manufacturing facilities in eight U.S. states.
"With operations around the globe, IAC is the kind of high-performance company that we want in Alabama's auto supply chain to help fuel sustainable growth," said Alabama Commerce Secretary Greg Canfield. "We look forward to working with IAC and facilitating its future growth in this strategic industrial sector."
Danielle Winningham is the executive director of the Tuscaloosa County Industrial Development Authority.
"International Automotive Components is a valued part of Tuscaloosa County's automotive sector," Winningham said. "We are grateful for IAC's investment in our community and the career opportunities available to our area workforce as a result of their investment."
"The City of Anniston is excited that IAC has made the decision to expand here. I have enjoyed working with the leadership at IAC, the Calhoun County EDC, and the state of Alabama to get this project finalized," said Anniston Mayor Jack Draper. "This is even further evidence that Anniston is indeed open for business."
Only Michigan has more automobile manufacturing jobs than the state of Alabama. Honda, Mercedes, Hyundai, Polaris, Toyota and soon Mazda all have major automobile assembly plants in the state of Alabama.