Worley given May 17 deadline to resolve DNC's concerns, hold new elections
The Alabama Political Reporter has obtained a letter from the Democratic National Committee to Alabama Democratic Party Chair Nancy Worley giving her and the State Democratic Executive Committee until May 17 to adopt a new diversity caucus, pass new bylaws, and hold new elections.
The DNC letter is signed by Yvette Lewis, Harold Ickes and Patrice Taylor of the DNC rules and bylaws committee, and is dated May 1.
"The order that was passed by the full DNC requires a new election be conducted for ADP Chair and Vice Chair no later than 90 days after February 17, 2019," Lewis, Ickes, and Taylor wrote. "This deadline is May 17, 2019. Also, the order specifically stated that amendments to the Bylaws, including the Affirmative Action Plan, would need to be approved by the RBC prior to their being adopted. This indicates the need for two meetings of the SDEC, the first to adopt amendments to the Bylaws, including the Affirmative Action Plan and the second to hold a new election for the ADP Chair and Vice Chair, under the new bylaws that comply with the National Party's Charter and Bylaws. Both meetings would be preceded by effective public affirmative action outreach."
The DNC originally gave these orders to the Alabama Democratic Party in February and gave them 90 days to accomplish that. This deadline will pass on May 17 and it has become obvious to everyone that little, if any, or this is going to be accomplished by the 17th of this month.
In the May 1 letter, Lewis, Ickes, and Taylor wrote, "At this point, it does not appear that it will be possible to accomplish a) approval of proposed amendments and AA Plan by the RBC, b) adoption of the amendments by the SDEC, and c) and the holding of a separate meeting for the election of the Chair and Vice Chair within the 90-day period."
The DNC is ordering the State Democratic Executive Committee (SDEC) to reach an agreement with them and then the membership of the committee can adopt the changes by mail to avoid the cost and hassle of having two meetings in two weeks. We are one week into May and this has not happened.
Alabama Democratic Party rules create an executive committee with two representatives from each Alabama House legislative district for a total of 210; then things get complicated.
Attorney, noted television personality and Democratic strategist Beth Clayton told the Alabama Political Reporter, that by consent order the SDEC has to reflect the racial makeup of the Democratic electorate in the last presidential election.
In 2016, billionaire businessman Donald Trump got 62.9 percent of the vote in Alabama to former Secretary of State Hillary Clinton's 34.6 percent.
To comply with the consent decree, the SDEC has to add black members to create an SDEC that is demographically proportional to voters in the 2016 presidential primary. Clayton said that means that essentially Joe Reed could appoint up to 200 more members of the SDEC.
But that rule is only in regard to black and non-black members. Under the current rules, there is nothing to protect Hispanic, LGBTQ, Asian or other minority group representation on the SDEC.
The DNC is requiring that the ADP put a diversity plan in place for all of these other groups as well before the vote can proceed on the chair and vice chair.
Under the DNC plan, the 210 elected SDEC members, would elect the diversity group. They would not be appointed by the Alabama Democratic Conference or Joe Reed.
Clayton said that Sen. Doug Jones, D-Alabama, has influenced this process.
"For a sitting Senator to come speak to the DNC on this is unprecedented," Clayton said.
Jones had backed Peck Fox's unsuccessful challenge to Nancy Worley over the summer.
The DNC is requiring that the Alabama Democratic Party amend their bylaws and install the new diversity plan before voting can proceed and those changes have to be approved by the DNC's rules and bylaws committee. No one seems to know where the negotiations are in the process.
Tabitha Isner is one of the three candidates challenging Worley for Alabama Democratic Party Chair.
Isner said that she thinks that June 8 is the earliest that the SDEC meeting can take place to elect the Alabama Democratic Party Chair and Vice Chair.
"These are the four steps that need to be taken, and they must be taken IN THIS ORDER," Isner said. "Step 1 will happen behind the scenes. The ADP proposed draft Bylaw Amendments in early April, but the DNC rejected them as inadequate. Instead, the DNC is providing the ADP with draft amendments. Unless the current state leadership argues with the DNC about these amendments, this step should move quickly."
"Step 2 will likely happen by mail," Isner told supporters. "SDEC members will be sent the proposed amendments and asked to vote on them via a paper ballot that will be mailed back to the party. It seems safe to assume that this voting process will take at least a couple weeks. If you have not provided the ADP with an accurate and up-to-date mailing address, now is the time to do so!"
"Step 3 and Step 4 will both happen on the same day at an in-person meeting," Isner said. "The 210 SDEC members that were elected to represent House Districts will vote to elect new Diversity Caucus members. This means that we will need to have candidates identified in advance and present for the in-person meeting. If you know someone who might be interested, please have them complete this form. Then all members of the SDEC – the 210 from House District plus the newly elected Diversity Caucus members plus the At-Large members that were already chosen by the Minority Caucus – will participate in the election of a Chair and Vice Chair. In light of all that, we are predicting that June 8th is the earliest that an in-person meeting could be held, but it is quite possible that it will be later. Note that the Bylaws require that SDEC members are notified at least 10 days before a meeting occurs, so you probably won't get a lot of advance notice."
There are four candidates runned for Alabama Democratic Party Chair: Worley, Isner, Dr. Will Boyd, and state Senator Vivian Figures.
At this point, we do not know when the actual election will be.  APR will continue to keep its readers informed on this developing story.
Secretary of state says office will assist voters in complaints if local authorities punish voters without masks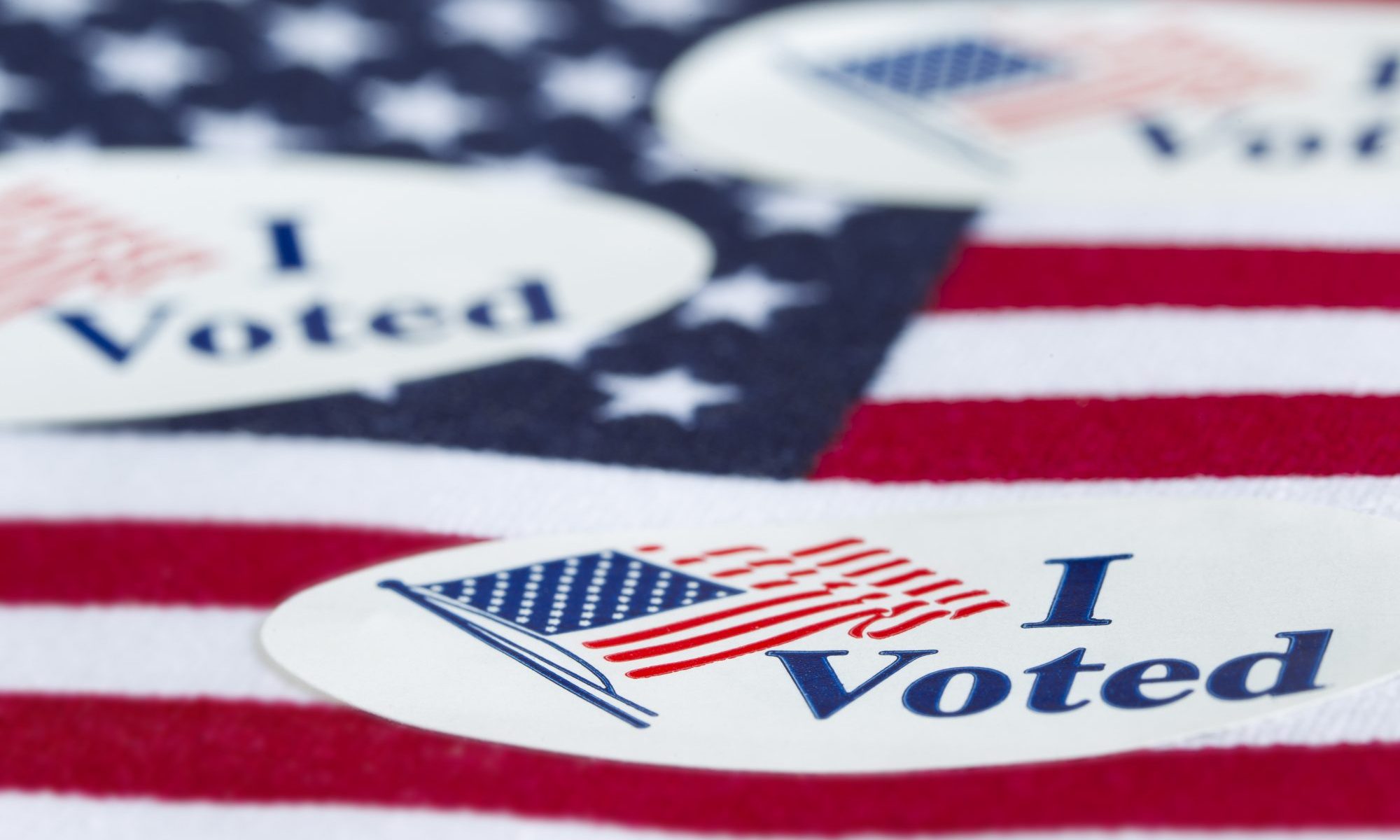 Alabama Secretary of State John Merrill told the Alabama Political Reporter that all 1,980 polling places will be open on Tuesday for in-person voting if a voter chooses to cast their ballot in person.
COVID-19 has been a paramount concern for people across the state and citizens have to deal with a number of business, Church and government office closures since March, but Merrill insisted that voters will be able to vote in either the Republican or Democratic Party runoffs on Tuesday at the polling place they are assigned.
A number of cities and counties are requiring masks whenever anyone goes out in any public place and government offices and businesses are refusing service to persons who do not have a mask or who refuse to wear one.
Merrill told APR that the Centers for Disease Control, Dr. Anthony Fauci, Dr. Scott Harris and other public health authorities are suggesting that you should wear a mask when you go out. Many polling places will provide them to voters that need them, but wearing a mask is not required to vote.
"There are only five requirements to vote in Alabama: You have to be 18 years of age. You have to be a citizen, You have to be a resident of Alabama, You must not have been convicted of an act of moral turpitude that has taken away your voting rights, and you must have a valid photo ID," Merrill told APR. "When you meet those requirements you can vote in the state of Alabama."
When asked whether voters in those jurisdictions with face mask requirements have to wear masks when at the polls, Merrill said, "I don't think anybody at the local level is trying to prevent people from voting.
Merrill said if localities place police or other law enforcement outside polls and attempt to ticket those who try to enter or exit without the required mask his office would get involved.
"If they want to try to do that, we will assist the voter in filing a lawsuit on infringement of their civil rights," Merrill said.
Public health authorities are urging that everyone wear masks or cloth face coverings to protect themselves from becoming infected with the coronavirus and to avoid spreading the virus to others. Dr. Anthony Fauci told the Alabama press corps Tuesday that 20 to 40 percent of people infected with the virus have no symptoms and don't event know that they are infected.
Thursday is the last day to apply for an absentee ballot to participate in the Tuesday, July 14 party primary runoff election. The close of business Thursday is the last day to apply for an absentee ballot. The last day to return those completed absentee ballots is the close of business on Monday.
Voters with a health concern due to the possibility of getting or transmitting the coronavirus may obtain an absentee ballot. The voter will still have to check a reason for asking for the absentee ballot. If the reason is fear of the coronavirus, mark that there is a health reason for the application. You will be allowed to vote absentee. Remember to fill out all the paperwork completely and to mail or return the ballot on time.
In the Republican primary runoff, former Auburn University football coach Tommy Tuberville and former U.S. Sen. Jeff Sessions are running for the GOP nomination for the U.S. Senate. Judge Beth Kellum faces challenger Will Smith for the Alabama Court of Criminal Appeals.
There is no statewide Democratic primary runoff races, but in the 1st Congressional District, James Averhart and Kiani Gardner are running for the Democratic nomination for Congress.
On the Republican side, former State Sen. Bill Hightower, R-Mobile, and Mobile County Commissioner Jerry Carl are running for the Republican nomination for Congress.
In Alabama's 2nd Congressional District, former State Rep. Barry Moore, R-Enterprise, faces Dothan businessman Jeff Coleman. There are also a number of local races being decided in primary runoffs on Tuesday.
Notably in Etowah County, the revenue commissioner's race is a runoff between State Rep. Becky Nordgren, R-Gadsden, and Jeff Overstreet for the Republican nomination.
In Jefferson County, State Rep. Rod Scott, D-Fairfield, faces Eyrika Parker in the Democratic primary runoff for county treasurer.
If either Nordgren or Scott win the local offices they seek, that will lead to a special election for what would become open seats in the Alabama House of Representatives.
The polls open at 7 a.m. on Tuesday and close at 7 p.m. A valid photo ID is required to participate in any Alabama election.
Absentee ballot applications are available online.
On Wednesday, the Alabama Department of Public Health reported that 25 more Alabamians have died from COVID-19, raising the state death toll from the global pandemic to 1,032. Also, on Wednesday, another 1,162 Alabamians learned that they were infected with the novel strain of the coronavirus, raising the number of cases in the state to 46,424.
Only about 9 percent of the state has been tested at this point in time.